Mopar® Paradise – Carlisle Chrysler Nationals
4 years ago Events
It's been called a true Mopar®-lover's paradise and we know why. With over 3,000 vehicles representing virtually every era of Dodge, Chrysler, Plymouth and Ram vehicles, there's no other show like the Carlisle Chrysler Nationals anywhere on the planet. If you're looking to buy, sell, swap or just feast your eyes on some high-octane eye candy, including Challengers, Chargers, Super Bees, Darts, original Demons, along with their orphaned Plymouth cousins, the Carlisle Chrysler Nationals should be on your list of must-see events.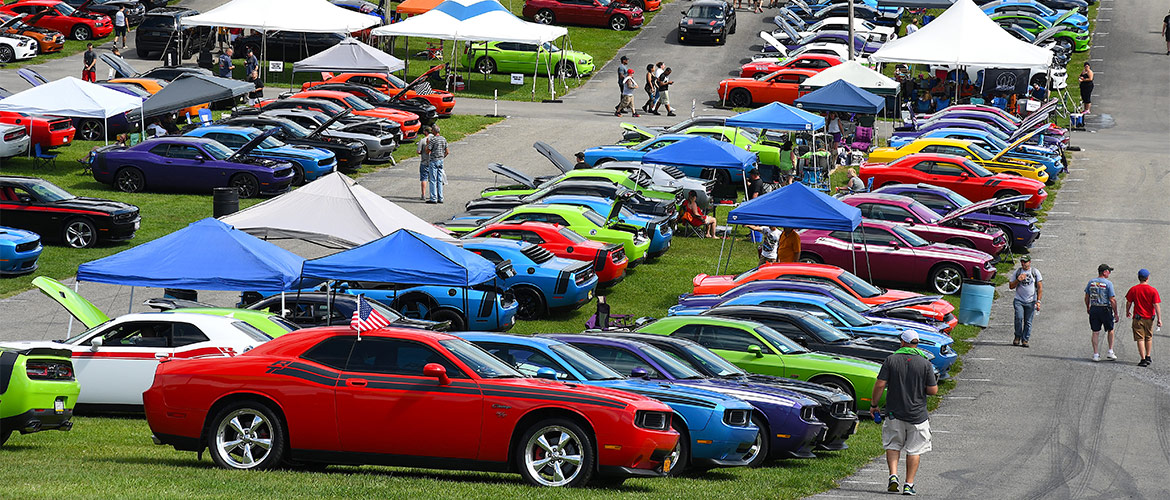 The green, lush, rolling fairgrounds just outside the sleepy hamlet of Carlisle, Pennsylvania, where you can still see scars on some of the downtown buildings where Union and Confederate troops clashed during a few Civil War skirmishes, now plays host to the biggest car events in the country with is vast size, great facilities, and well-organized and show-friendly staff. At Carlisle, you can wander for hours looking at all the awesome show vehicles, scope out the rows and rows of vintage parts and meet new friends that share the same love of everything Dodge and Mopar.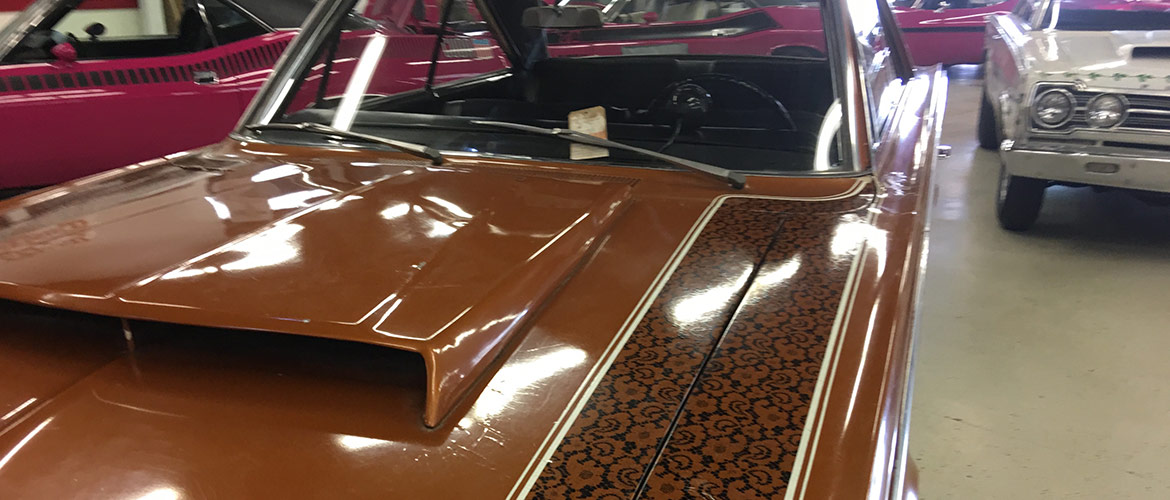 Carlisle has special indoor displays highlighting the anniversary of iconic nameplates that left a mark on racing and among the enthusiasts who drove these high-horsepower machines back in the day. At last year's event, Carlisle pays homage to the 1967 Dodge and Plymouth "WO" and "RO" Coronet and Belvedere HEMI® "Package Cars". These machines were part the of evolution of the corporation's Super Stock cars and a precursor to the HEMI Darts and Barracudas the corporation would build the following year. What was cool about some of the vintage race cars we spotted last year at Carlisle is many were still wearing their psychedelic paint jobs from the late 1960s. It's that irreplaceable patina that makes old cars so unique.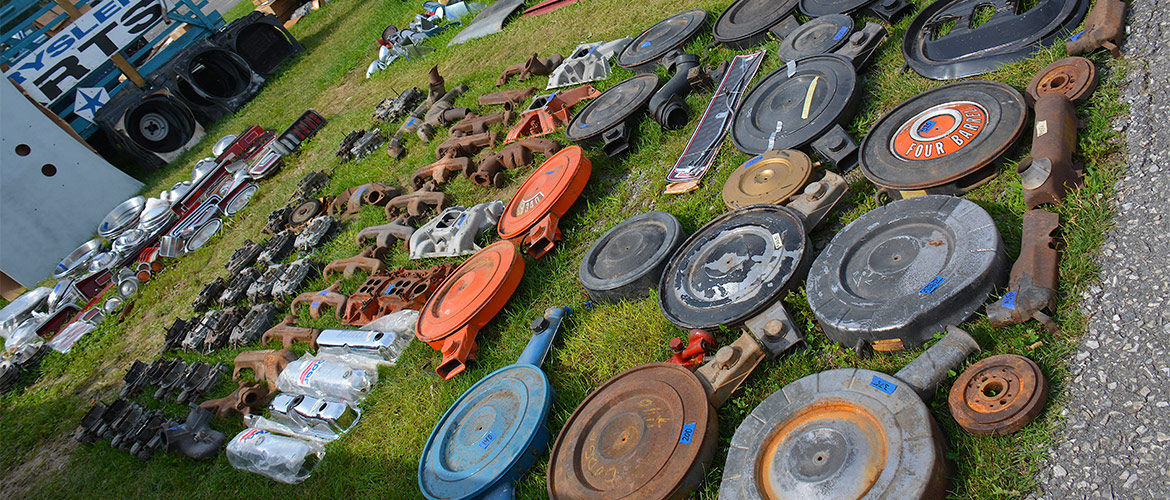 As mention earlier, one of Carlisle's greatest draws is its massive swap meet area. For attendees working on an old Mopar restoration project and in need of hard-to-find parts, the rows and rows of vendors had just about anything one could image. From NOS (new old stock) sheet metal and trim for a 1970 Dodge Challenger R/T, to correct numbered Carter AVS carb for a 1968 440 Magnum, you'll find it at Carlisle. And if you're looking for a project, there's the used car corral that have something for everyone.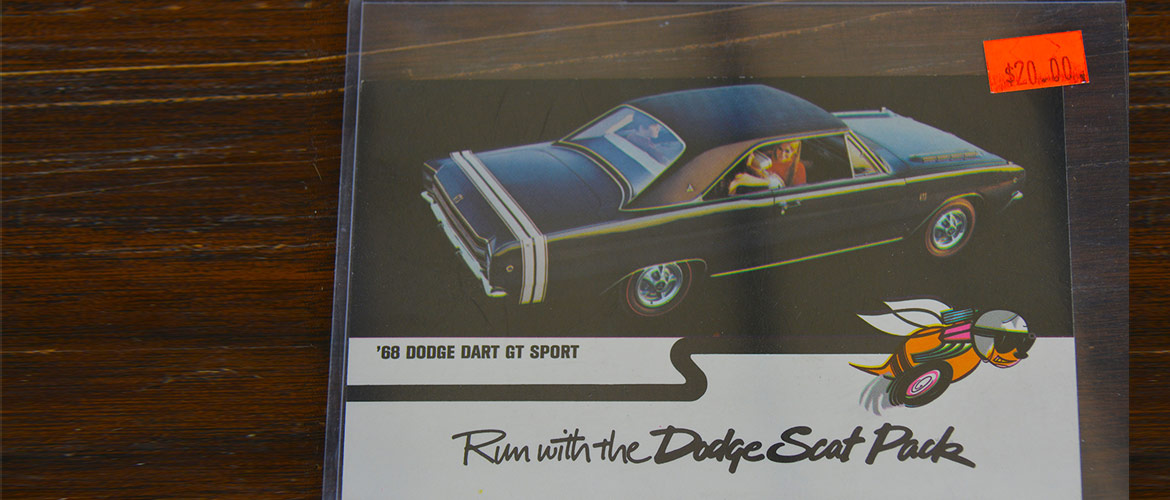 There's also tons of memorabilia on hand for your man cave, including old dealership signs, posters and sales brochures. We've even spotted old training filmstrips that technicians used back in the day. How cool is that? Now, if you could only find the projector to play them on.
This year's Carlisle Chrysler Nationals promises much of the same as staff has rounded up prime examples to celebrate the 50th anniversary of the Super Stock HEMI Darts/Barracudas, Dodge Super Bee/Plymouth Road Runner and the mighty 340 small block. We'll also have a wide assortment of modern muscle on display in the sponsor midway as our Dodge Tour will be on-site with the next generation of HEMI-powered machines. Like their ancestors, the new Challenger and Charger come standard with a lot of attitude and with the optional supercharged HEMI under their scooped hoods; these have the Dodge DNA flowing through their fuel lines and injectors.
So, pack your bags, hit the ATM and head out on the PA Turnpike to this year's Carlisle Chrysler Nationals.
Comments
Comments