What Happened At Carlisle Chrysler Nationals?
4 years ago Events
The 2018 Carlisle Chrysler Nationals is in the rearview mirror, but the tire smoke and high-octane fumes are still wafting through the air at the Carlisle Fairgrounds. The rumbles of 340 small blocks, big-block torque monsters such as 440 Six Packs, and, of course, old and new school HEMI®-powered machines, have departed this mecca of Mopar® muscle and headed home. For many, including us, it's a summer ritual that we look forward to every year.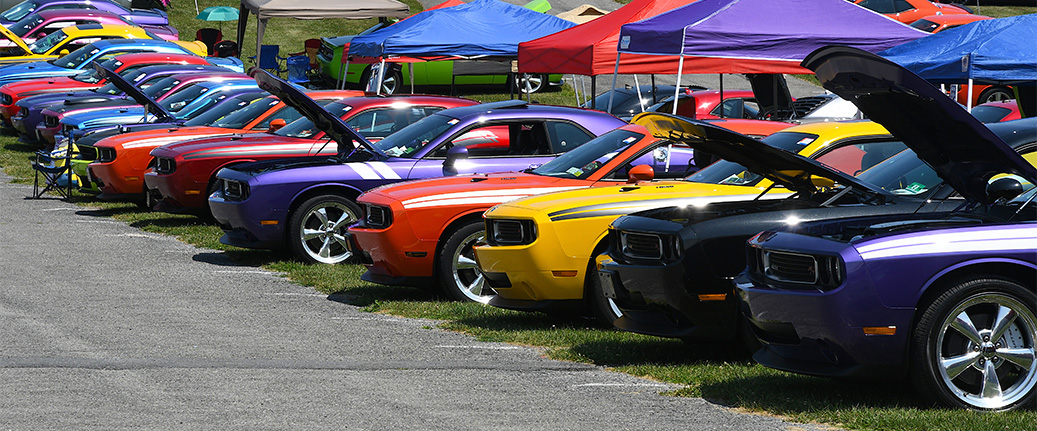 The Carlisle Chrysler Nationals has brought together muscle junkies for over three decades and each year, the promoters outdo themselves with top-notch cars that have a historical provenance of Dodge's illustrious history of building muscle car that wreaked havoc on the competition for over 50 years.

This year's event showcased pinnacle cars that Dodge and Plymouth introduced in 1968. These also included the Super Stock HEMI Darts and Barracudas in a unique Hurst display in the Carlisle Expo Center.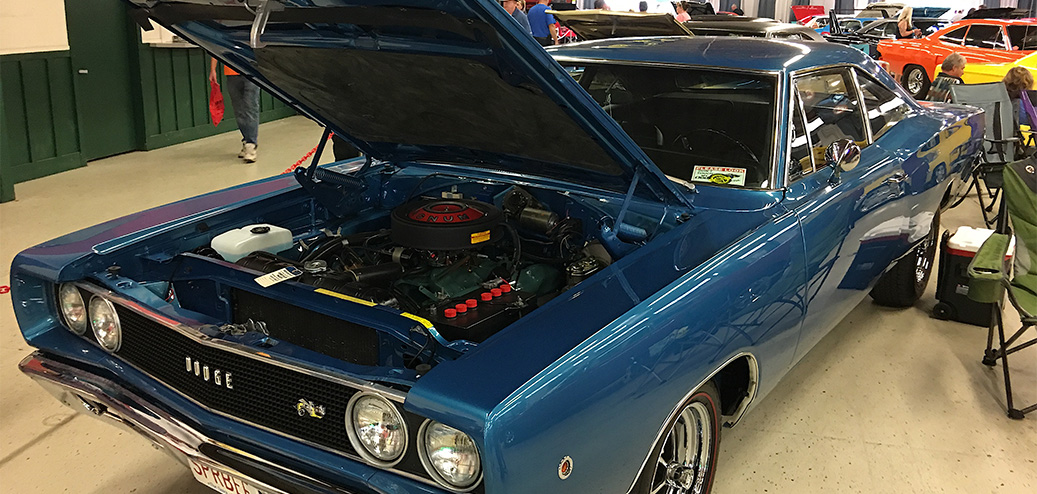 Following the 50th anniversary theme, over in the "T-Building" on the fairgrounds, a hive of Dodge Super Bees and flocks of Plymouth Road Runners stood proud. In another building, the little power plant that shamed many a big-block, the high-performance 340 cubic-inch small block was highlighted as Dart Swingers, Challenger T/As, Barracudas, original Demons, Dusters and other iconic nameplates that had the mighty small block between their fenders were showcased.

We also had our Dodge Road Show at Carlisle, showing off our latest performance hardware that included the 2018 Dodge Challenger SRT® Demon that fans got to see up close. We even had an array of Scat Packs, SRT Hellcats and the ultimate family hauler, the Durango SRT.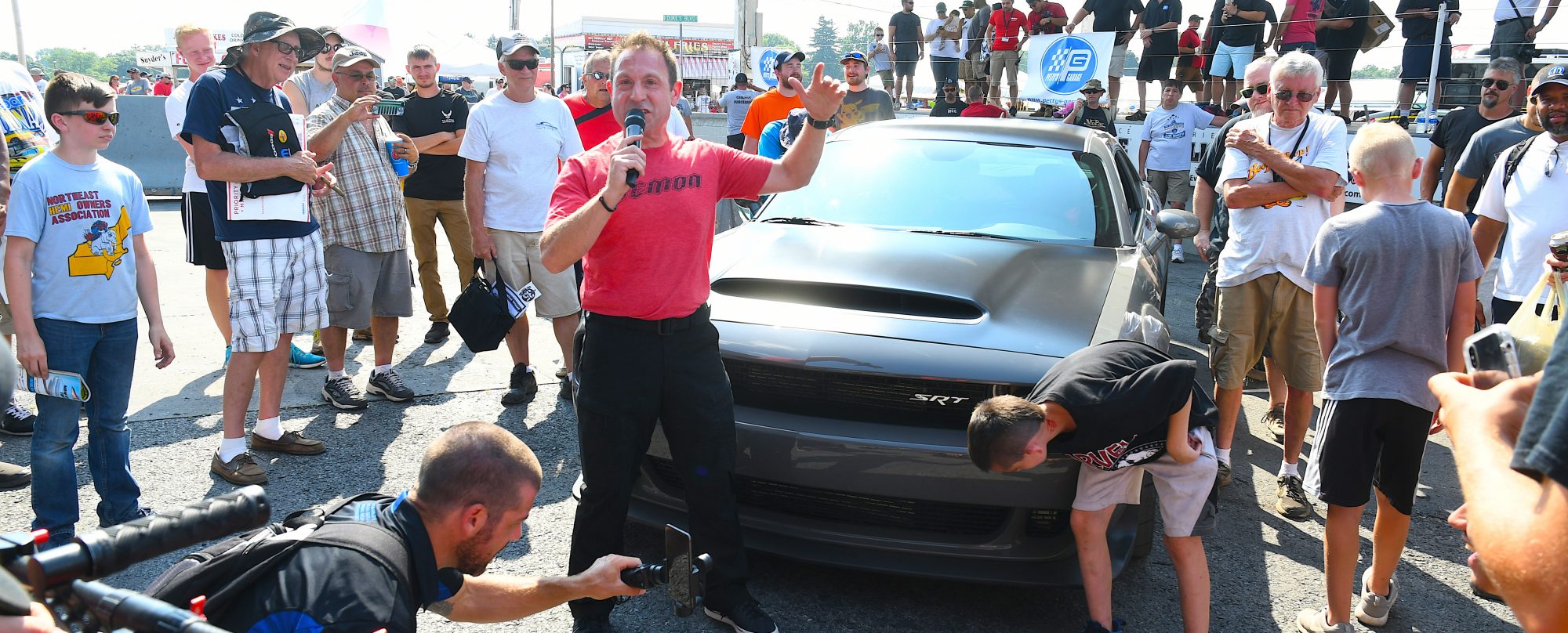 Dodge Garage contributor and acknowledged gearhead John Hammer treated some lucky fans to a personal walkaround of the awesome Challenger SRT Demon. It was a guided tour of 840 horsepower that we're sure these enthusiasts will never forget.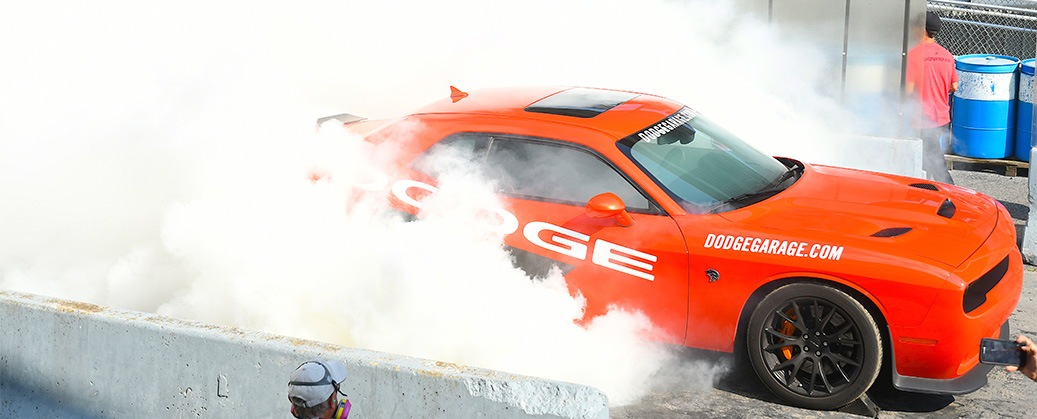 Fans also got to see our 707-horsepower supercharged HEMI Challenger SRT Hellcat shred some tires. Let's face it, if you're going to talk the talk, you need to walk the walk, and we didn't disappoint. The folks left the grandstands smelling like burnt rubber and they loved it.

For the attendees looking to experience Dodge muscle in all its glory, we brought back our infamous Thrill Rides to Carlisle. If you're going to ride shotgun in one of our machines, hang on tight. The Dodge Thrill Ride professional drivers drifted their way around the course with the greatest of ease, showing the awesome power and handling of the Challenger and Charger SRT Hellcats.

Carlisle also boasts one of the largest Mopar swap meets anywhere on the planet. If you're working on fixing up a vintage Dodge, Plymouth or Chrysler restoration, you'll probably find the parts you need among the hundreds of vendors. If you're also looking for a new project, bring cash and sharpen up your negotiating skills.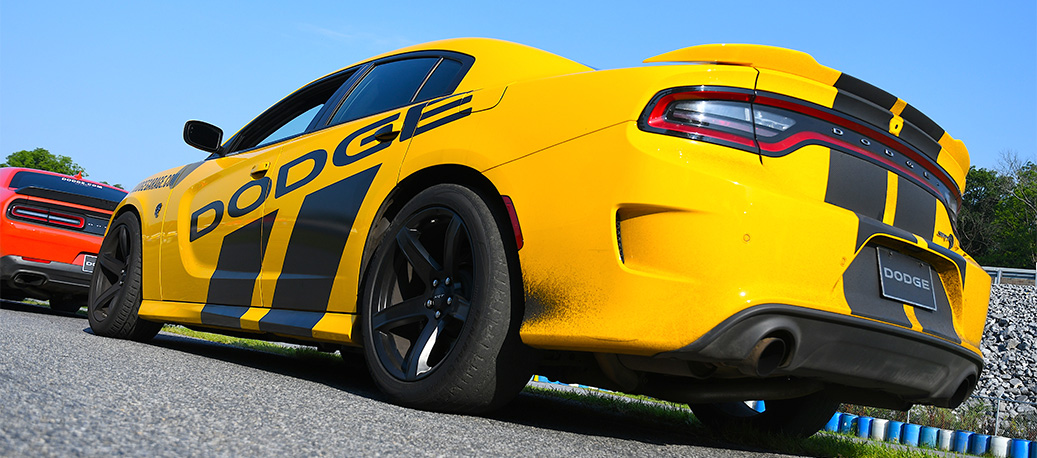 We had a blast at this year's Carlisle Chrysler Nationals, and judging by the large smiles on everyone's faces, we think they did to. We're already looking forward to next year's event.
Comments
Comments
Previous