Mecum Is in Louisville This Weekend
4 years ago Events
The Mecum auction had a huge Monterey Car Week in California, selling a one-off Duesenberg for nearly $4 million. This Friday and Saturday (September 7 & 8), they're headed to Louisville, Kentucky, with another exciting auction full of incredible collector cars. Dodge will be there, too; you can get up close and personal with our latest cars, plus take a Dodge Thrill Ride in Charger and Challenger SRT® Hellcats.
Here are some lots we're keeping a close eye on here at Dodge Garage…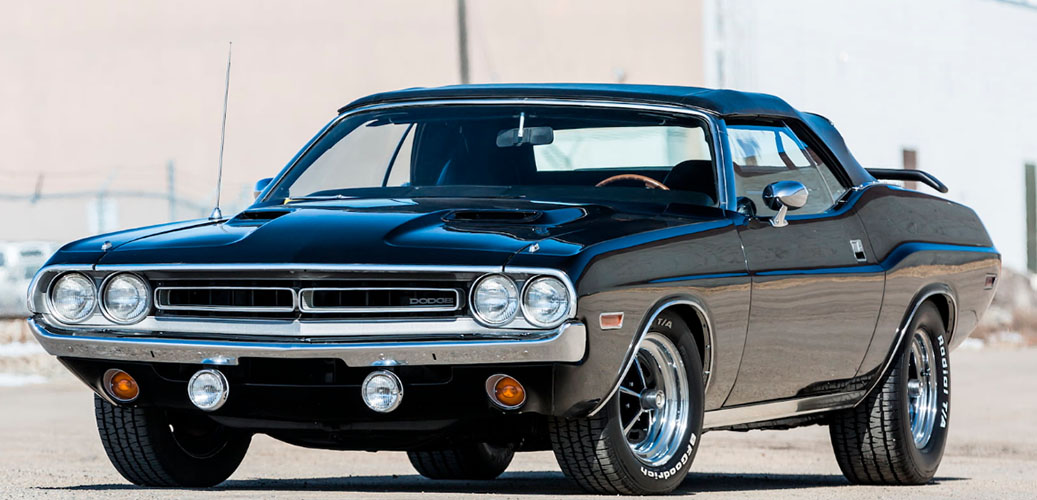 Lot F118 – 1971 Dodge Challenger Convertible
With less than 50 miles on it since the completion of a ground-up restoration, this E Body looks and sounds the part of a proper muscle car.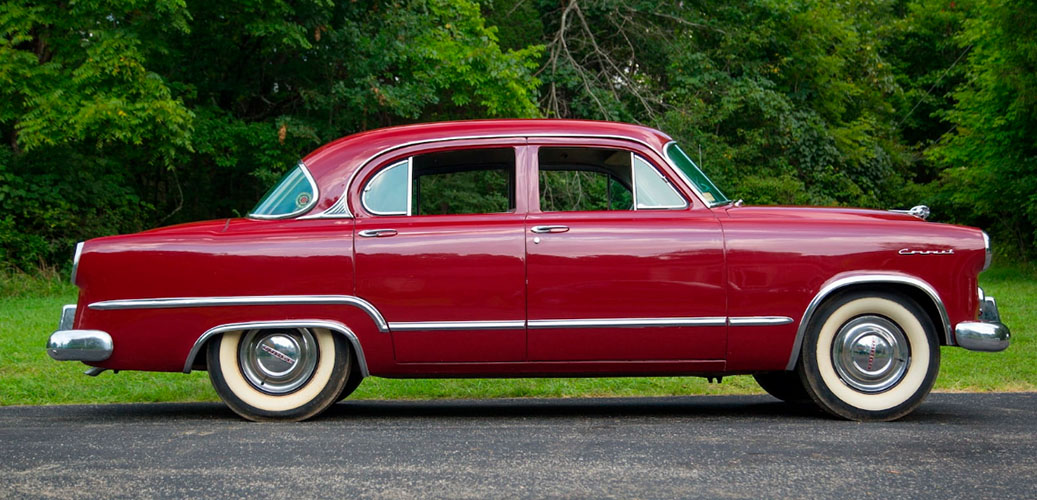 Lot S92.1 – 1953 Dodge Coronet Sedan
1953 saw the debut of Dodge's Red Ram HEMI® engine. While the 331-cubic-inch engine was the same size as Cadillac's V8, ours put out 20 more horsepower. This one is not a perfect restoration; in fact, it could use some work…but the bones are good and this could be a great value for someone.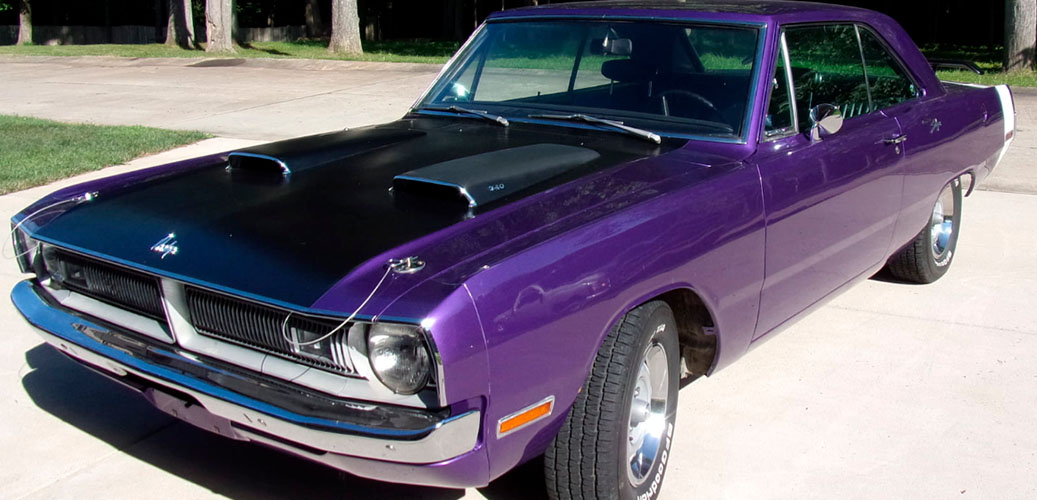 Lot F39 – 1970 Dodge Dart Swinger
This Dart started life as a yellow car, but has been repainted in Plum Crazy. With a 340 and a 4-speed, the car packs a punch and must be a blast to drive. The dual snorkel hood looks great and gives you a reason to talk about the styling on the new 2019 Challenger SRT Hellcat Redeye, which also features the dual snorkel hood!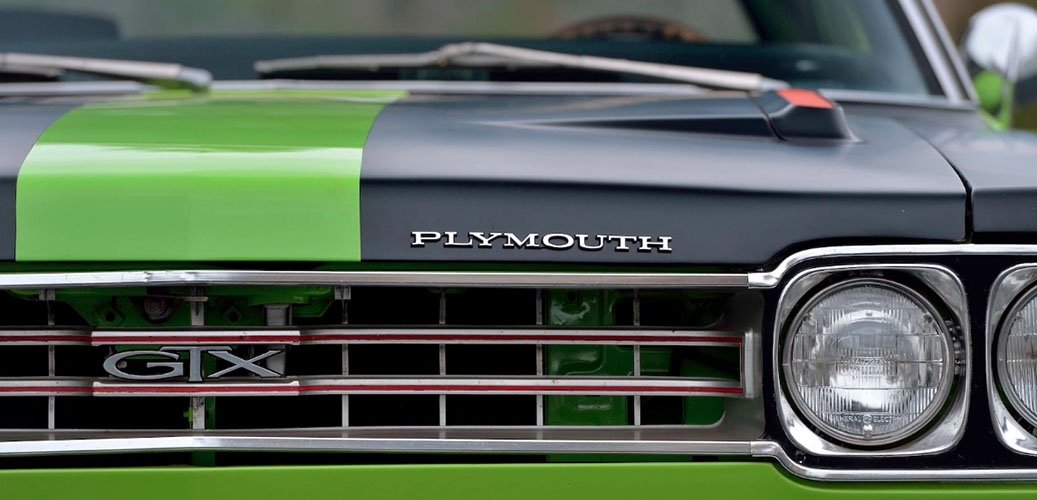 Lot S116 – 1969 Plymouth HEMI GTX
This was the Motor Trend "Car of the Year" back in '69. With a 426 HEMI, 4-speed and Limelight Green paint, this particular car continues to turn heads nearly 50 years later. Looking at the Hagerty Valuation Tool, this GTX will certainly be a six-figure car…but how far into those six figures is what we'll wait to see!
If you've not been to Louisville before, it's beautiful and full of things to do. Below are a few of my favorites.
Louisville is home to the Louisville Slugger Museum and Factory. I got to take my (then 9-year-old) son a couple years ago and we had a GREAT time. Even if you're not a big baseball fan, this gets the John Hammer seal of approval.
Louisville Waterfront Park is a great place to visit. If you've got the time to step away from the high energy of the auction, this is a true urban gem that's known for the Big Four Bridge, a former railroad bridge that's been transformed into a pedestrian/biking trail over the Ohio River, connecting Louisville with Jeffersonville, Indiana.
I shouldn't have to say this, but don't drink and drive. That said, grab a designated driver and explore Kentucky's bourbon history. The Louisville Urban Bourbon Trail is a group of nearly three dozen restaurants, bars and distilleries that showcase the local liquid in drinks, meals and even desserts.
Of course, you can't talk about Louisville without mentioning Churchill Downs and the Kentucky Derby. I'll refrain from making the cliche about "a different kind of horsepower" (yuk yuk yuk), but I may have once strategically placed an SRT Hellcat at the front gate to take a photo.
You can catch the Mecum auction on NBC Sports Network or come by in person, grab a bidder's pass and join the fun with Dodge!
Comments
Comments