Mecum is Headed to Vegas
4 years ago Events
It seems that everything is over the top in Las Vegas. Sure, the Strip itself is nothing like you'll see anywhere on the planet. But so are the people, the personalities and the cars they drive. Less than two weeks ago, we were in Sin City for the annual SEMA convention, surrounded by six-figure "BroDozer" builds and TV celebrities. Now, we're headed back for the Mecum auction.
There are some cars that have our attention here at Dodge Garage and not always for the right reasons. Up first, the sure bets…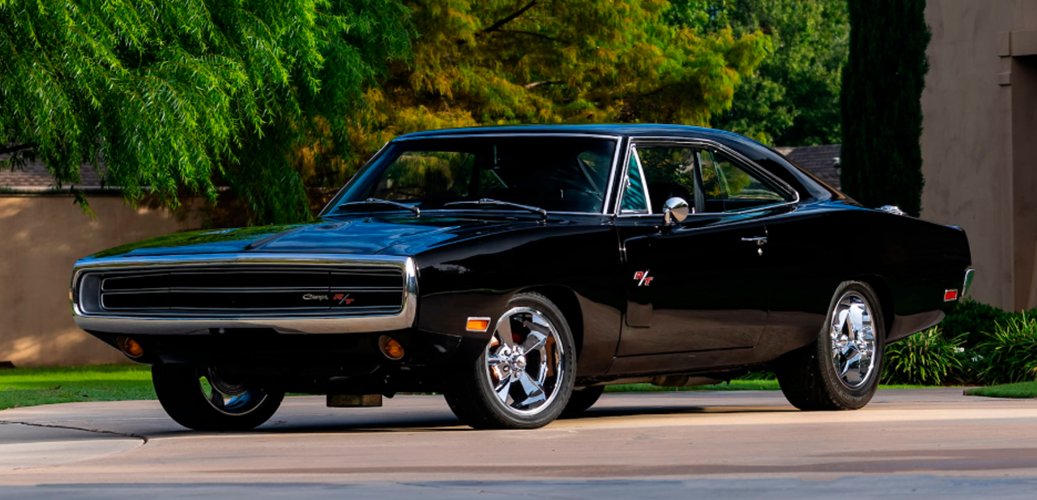 This car is stunning from every angle; with a 500-horsepower 440 cubic-inch monster under the hood, this black beauty should do very well. It's only two years old from its build and is one of Mecum's Star Cars. Watch this one sell at No Reserve.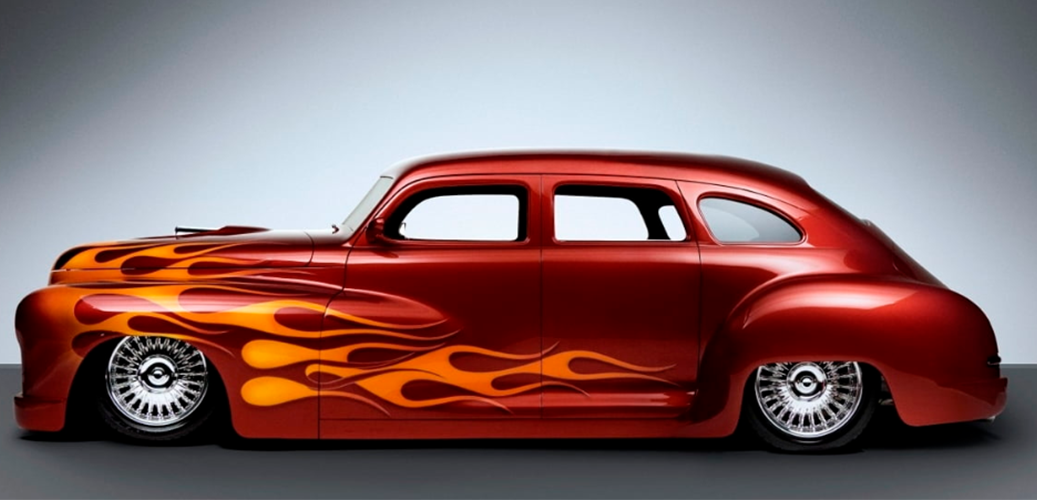 Up next is Swoopy; a 1947 Dodge Sedan Deluxe street rod. This thing has won all kinds of awards, has been featured at SEMA and rocks a fully built 392 HEMI®, air ride suspension, and more custom and one-off work than we can talk about here. If I could take one car from the show to cruise the Vegas Strip in, this is it!
Other cars at Mecum may be rolling the dice, hoping the right buyer is in the room. For instance, there's this Dodge Challenger: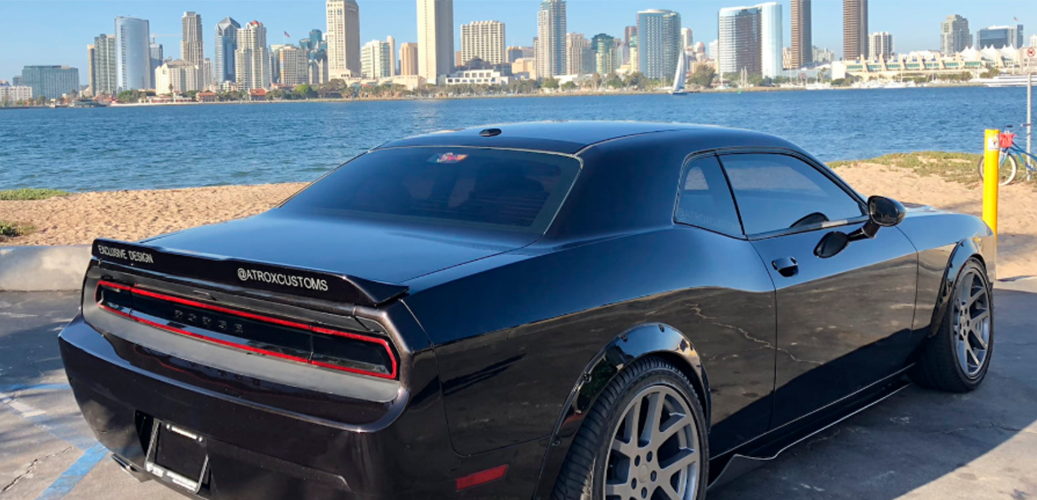 Sporting a V6 and a Salvage Title, it has an SRT® Hellcat-style hood, Viper-style wheels and some aftermarket body flares… Money will talk when this one goes across the block.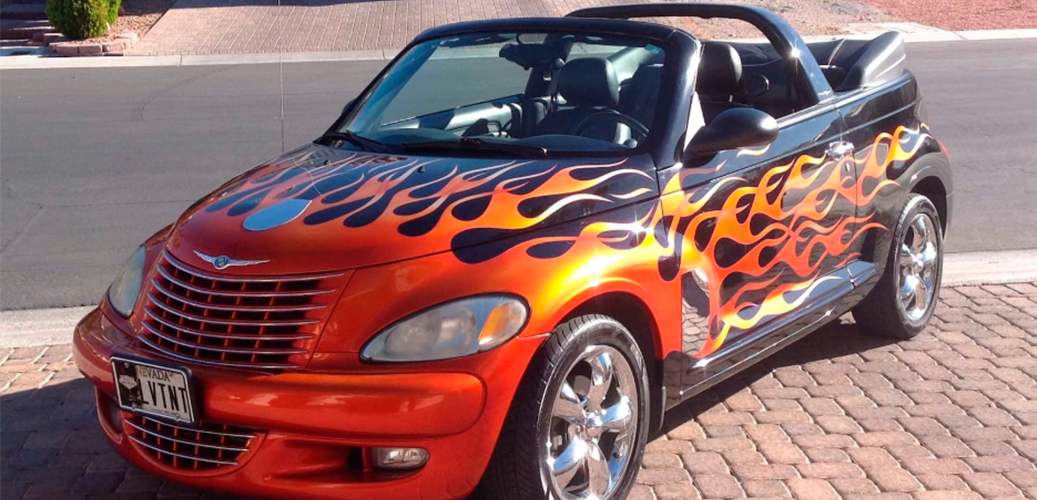 And what about the collectibility of a customized PT Cruiser?
This car's owner has no doubt spent a lot of money and time making it what it is. The paint job alone was $7,000. And while it's a mechanical twin to the Dodge Neon SRT4® (which has a cult-like following!), the PT doesn't get the same street cred. But hey, that's what Vegas is all about: taking a gamble!
Over the years, I've been to Las Vegas more times than I can remember (no, not for that reason!) It's not uncommon for me to be here five or six times a year, and that's given me an inside look at things to make the trip a bit more fun.
For instance, those night-time helicopter rides over the strip really aren't that expensive. Of course, they'll try to upsell you with photos and videos and such; but if you pass on the extras, it's a neat way to see the city.
Where to stay is always tough. For many years, my team and I would stay at Treasure Island; a great central location, nice rooms and the mechanical bull inside Gilley's is always fun to check out (I've only been a spectator, thank you very much!). These days, we stay off the strip; Aliante Station is brand new and has everything you want in a casino and hotel. The same can be said of South Point south of town. Both places are just a short cab ride to the heart of things and offer a lot of value to stay off the strip.
But what about food? You know I have some favorites here… Up first, Tom's Urban in the New York, New York. Get the brussels sprouts. They're that good. I'm also a big fan of the Heart Attack Grill; it's an experience for sure. You dress in a hospital gown, they serve wine from an IV bottle and if you're over 350 pounds, you eat for free (yes, there's a scale!). Finally, one of my favorite spots is Capo's Speakeasy & Steakhouse. It's themed like an old-school mobster hangout: red velvet, tufted leather booths, a crooner singing Sinatra songs. The food is traditional Italian fare (of course!) and once you find your way past the hidden door, you're in for a treat.
Of course, you do NOT want to miss out on our Dodge Thrill Rides that will be right outside the Las Vegas Convention Center. This is our final drifting show of the year and our goal is to use up all the tires in the trailer while you ride shotgun with us sliding SRT Hellcats all over the place. Mecum Vegas is big and I'm looking forward to seeing you there this week!
Comments
Comments