A Life Dedicated to Muscle: The Nicole Amsberry Story
3 years ago Gallery Owners + Clubs
Originating in the 1960s, the term "muscle car" refers to special editions of mass-produced vehicles specifically designed for drag racing. The term is still popular today, typically used when talking about modern Mopar® performance vehicles exceeding 800 horsepower. In a way, being a muscle car enthusiast is a lifestyle. It not only costs money to build the car's perfect body, it also requires a great deal of time and effort. Growing up with a Barbie in one hand and a Mopar in the other, NPC Figure Competitor Nicole Amsberry extends the lifestyle of a muscle-car enthusiast as she focuses on perfecting both her and her car's body.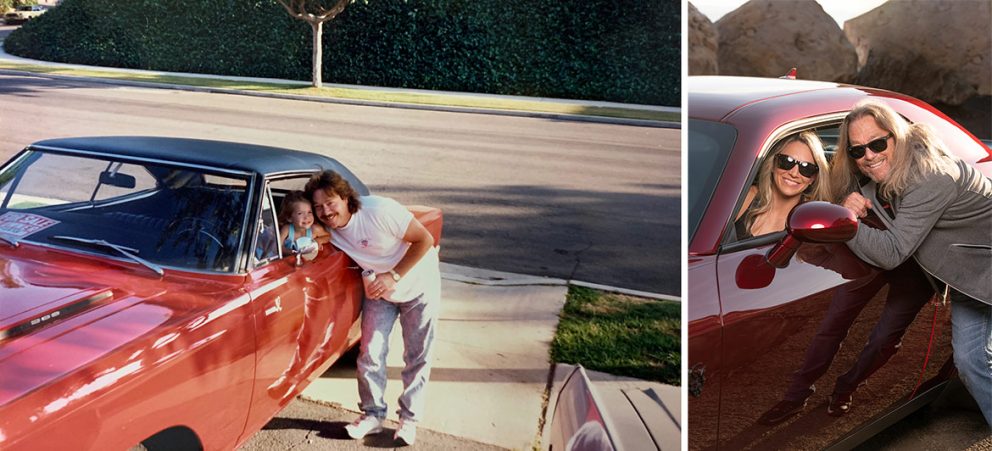 Kevin Amsberry, Nicole's father, has bought and sold cars since his daughter was a toddler. Memories of Nicole's childhood include sitting in the driver's seat of Kevin's '68 Roadrunner with both hands on the wheel, pretending to drive. But, it wasn't always pretend; Nicole has just as fond memories of sitting on her father's lap as he let her steer. By age 6, Nicole was zooming her ATV solo down the beaches of Southern California.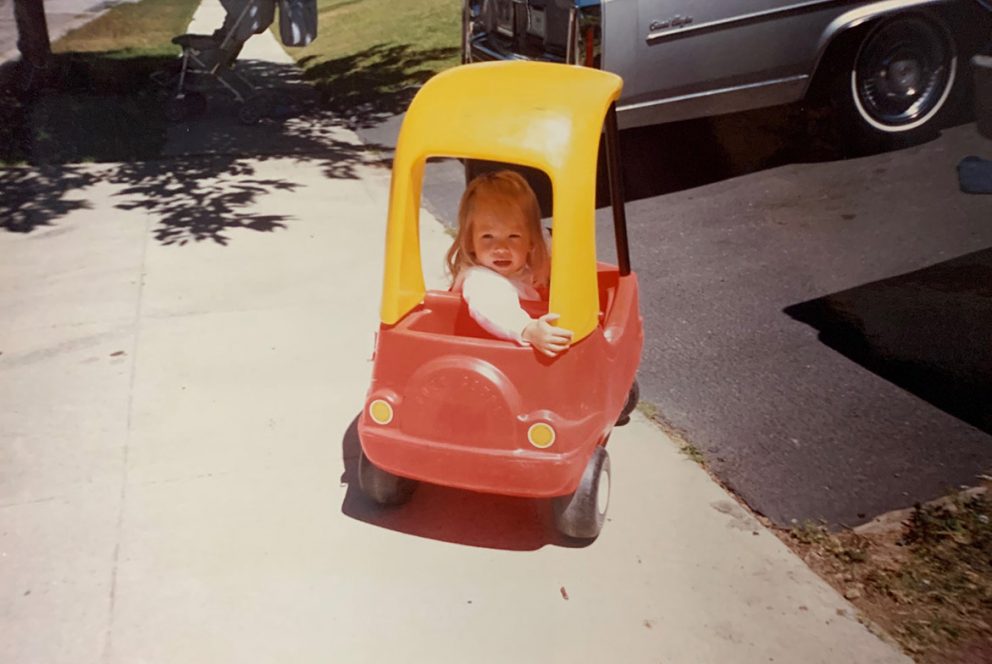 A cheerleader who was an auto-shop class enthusiast, Nicole broke all of the stereotypes associated with high school clichés. When she moved on to college at the University of Illinois, Nicole worked with the grounds crew at Northwestern University, rode lawn mowers across fields to cut grass, painted makers and lines, picked up garbage, and did any other task associated with maintaining athletic grounds. Inside the classroom, Nicole pursued an education in health and fitness, earning a BA in Science in Kinesiology and an AA in Applied Science to become a physical therapist assistant. After college, she worked with the National Football League's Chicago Bears as a fascial stretch therapist until she moved back to California.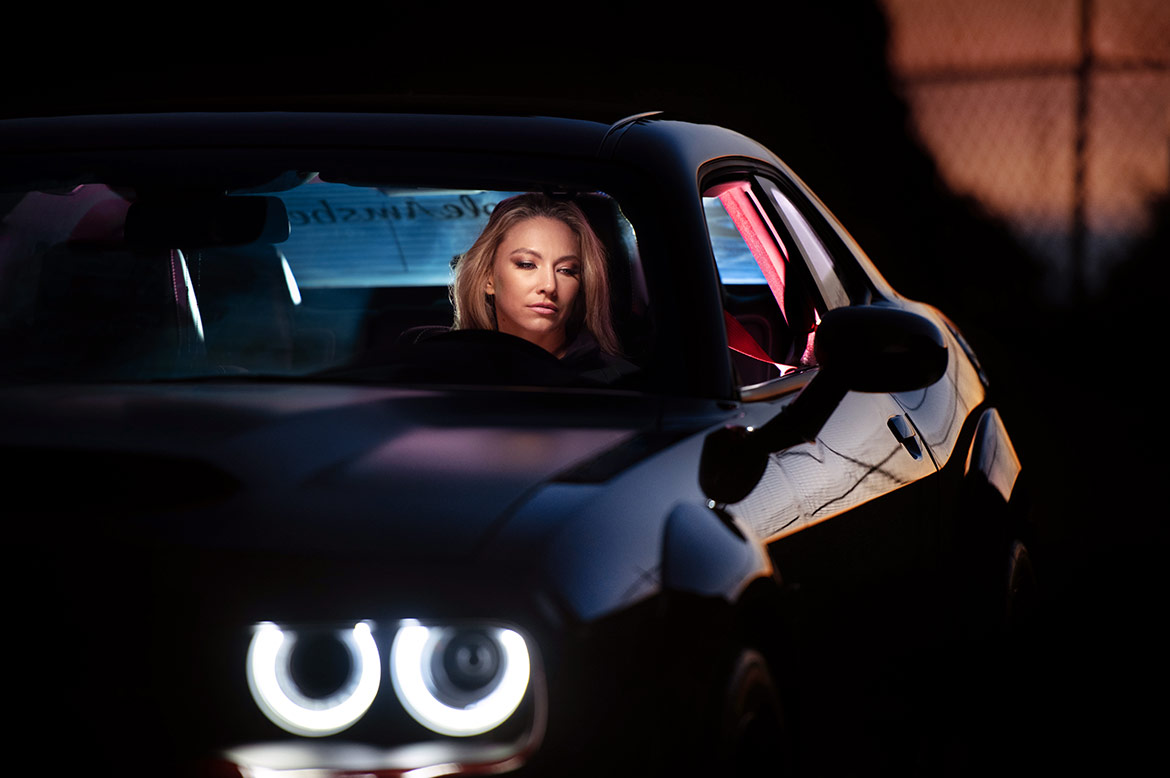 Having spent much of her life studying the inner-workings of the auto body and the inner body, Nicole started strengthening her own physique by training for and competing in the 2017 Figure Division. Competing in the Figure Division was the first change for Nicole that year. The second most significant event was when, for the first time, she got behind the wheel of a Dodge Charger SRT® Hellcat.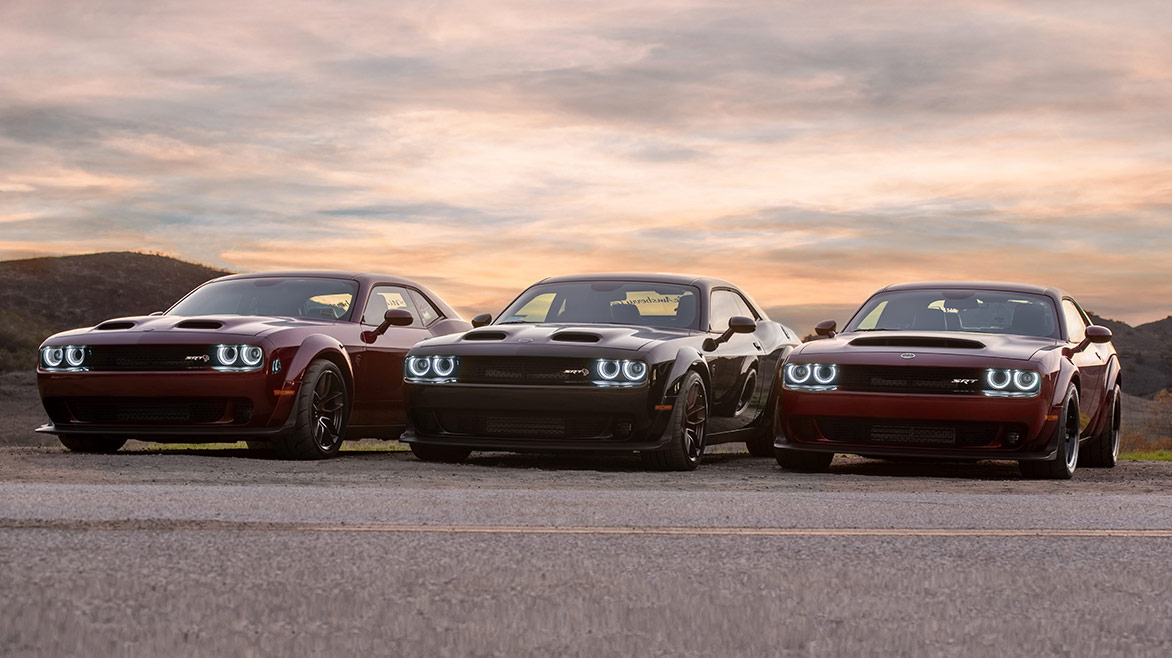 The Amsberry family already owned an SRT Hellcat and had another two SRT Hellcat Widebody vehicles on order, so when Kevin received a call about a dealership with Dodge Challenger SRT Demons in stock, he knew they needed to add it to their collection. Living in close proximity to the varying open and tight roads of the Southern California canyons, Kevin and Nicole were in no shortage of places to cruise.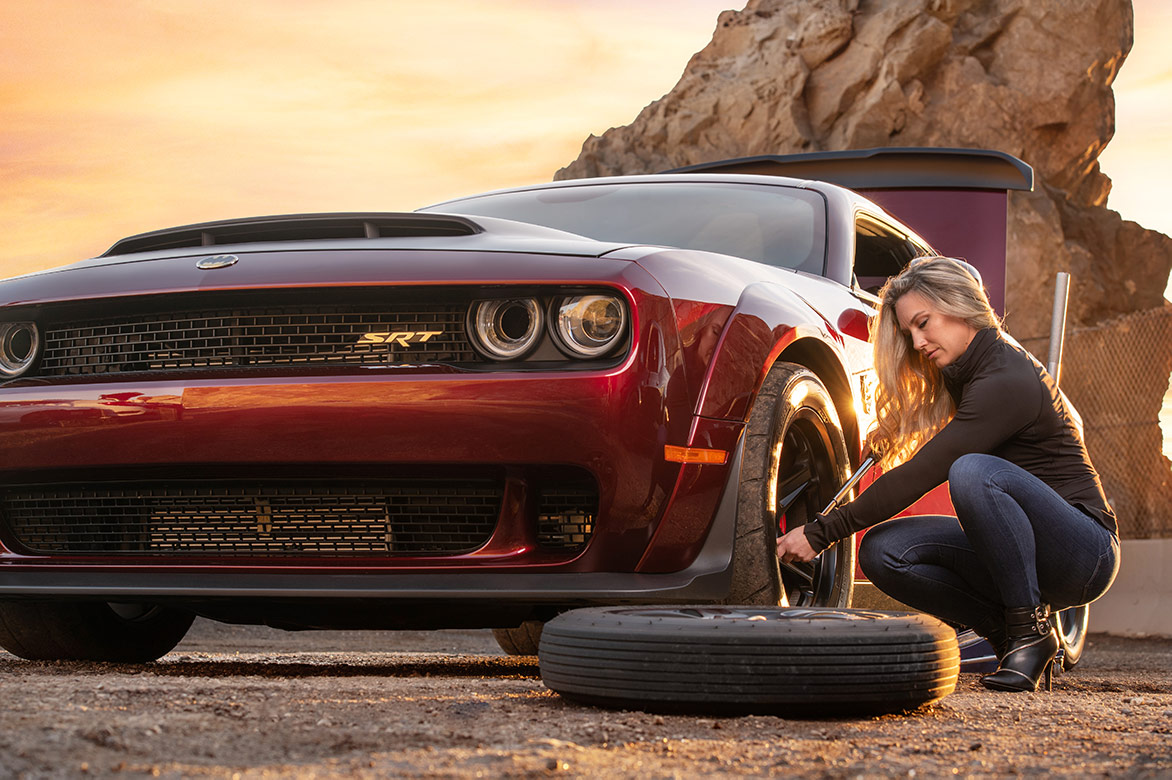 Father and daughter attended Bondurant High Performance Driving School together in 2018. The program, which they extended to last four days (three for high-performance driving and one at the drag strip for SRT Demon drag racing school), rekindled Nicole's childhood vision of becoming a racecar driver. Throughout all of the drives that weekend, she never hit a single cone.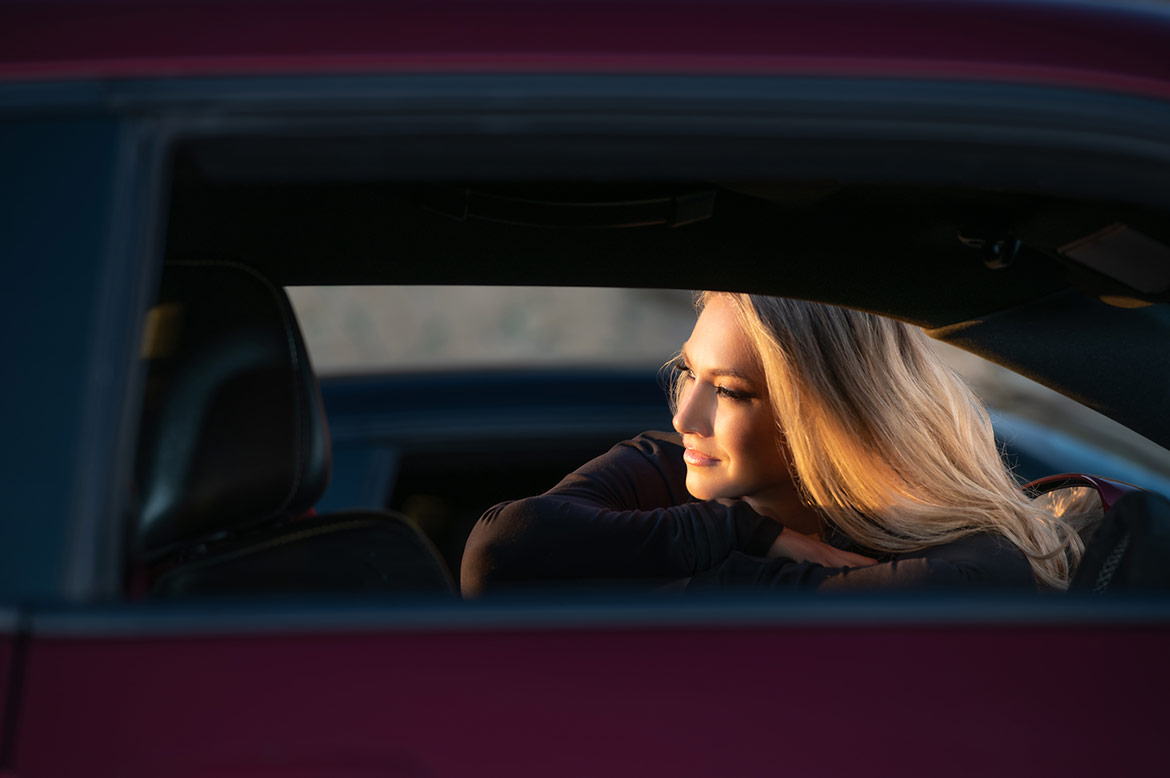 Once she returned home from Bondurant, Nicole confided in her father about her passions, and revealed that she was considering a change. Kevin was already retired, and after hearing his daughter's dreams, he encouraged her to quit her job in sports medicine so they could dedicate 2019 to all things cars and racing. Together, they would pursue their passions.
On March 19, 2019, this father-daughter duo loaded up their SRT Hellcat Redeye and headed to SpringFest in Pomona, California, to attend the Modern Street HEMI® Shootout. While there were no official time slips from the day, Nicole made approximately 16 runs with only a lunch break in between.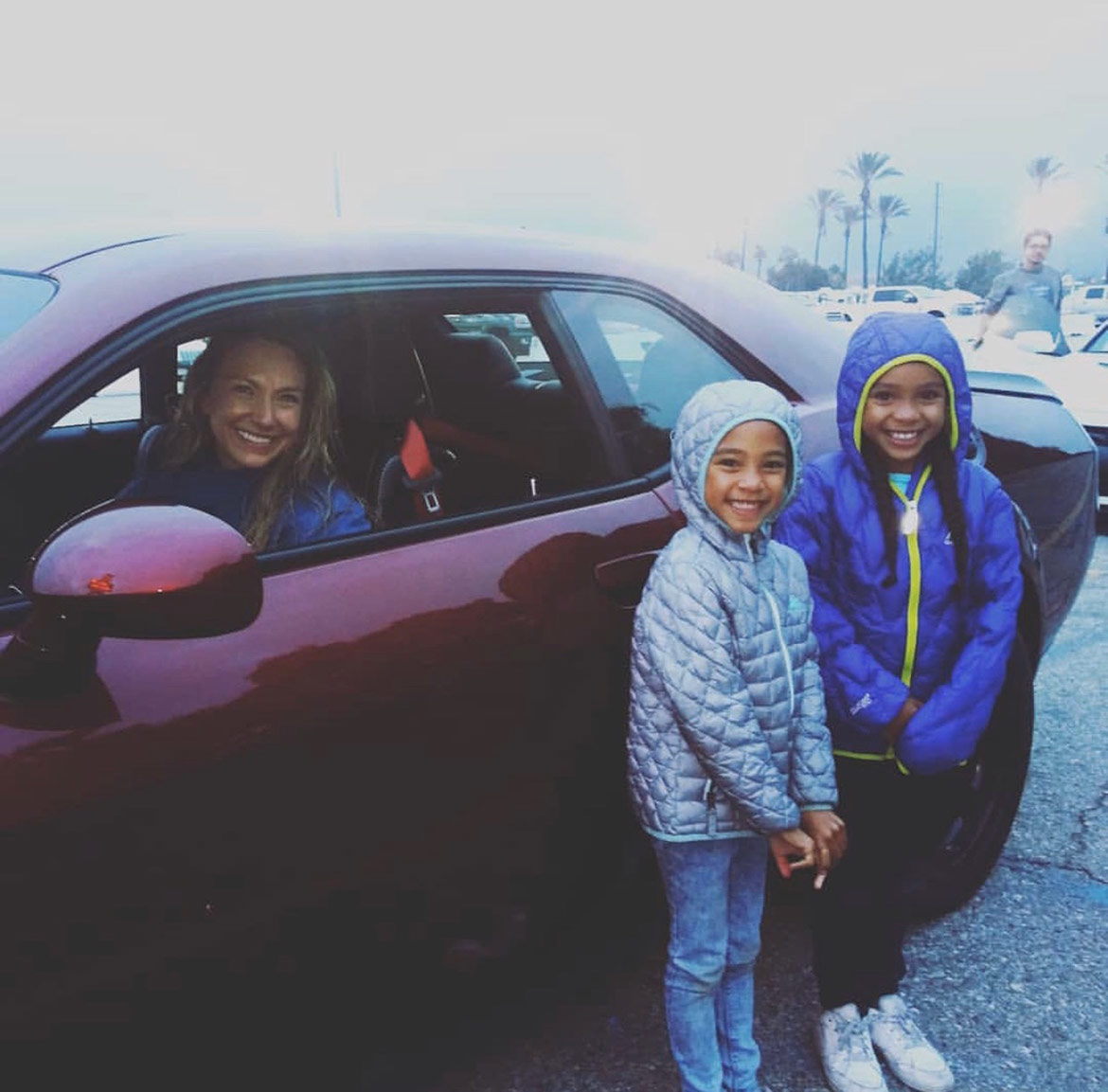 Everyone who was trackside had their eyes on Nicole that day, but no one more so than the younger girls, who were if not inspired then certainly impressed to see a woman behind the wheel of an SRT® Hellcat Redeye, out racing all the men.
Kevin and Nicole attended a variety of tracks and events in their premiere race season: the ¼-mile drag racing muscle cars at the Strip in Vegas, Irwindale Speedway, and Auto club Dragway in Fontana, and ½-mile tracks in Shafter, California, and Gila Bend, Arizona, with a top speed of 160 mph from a dig!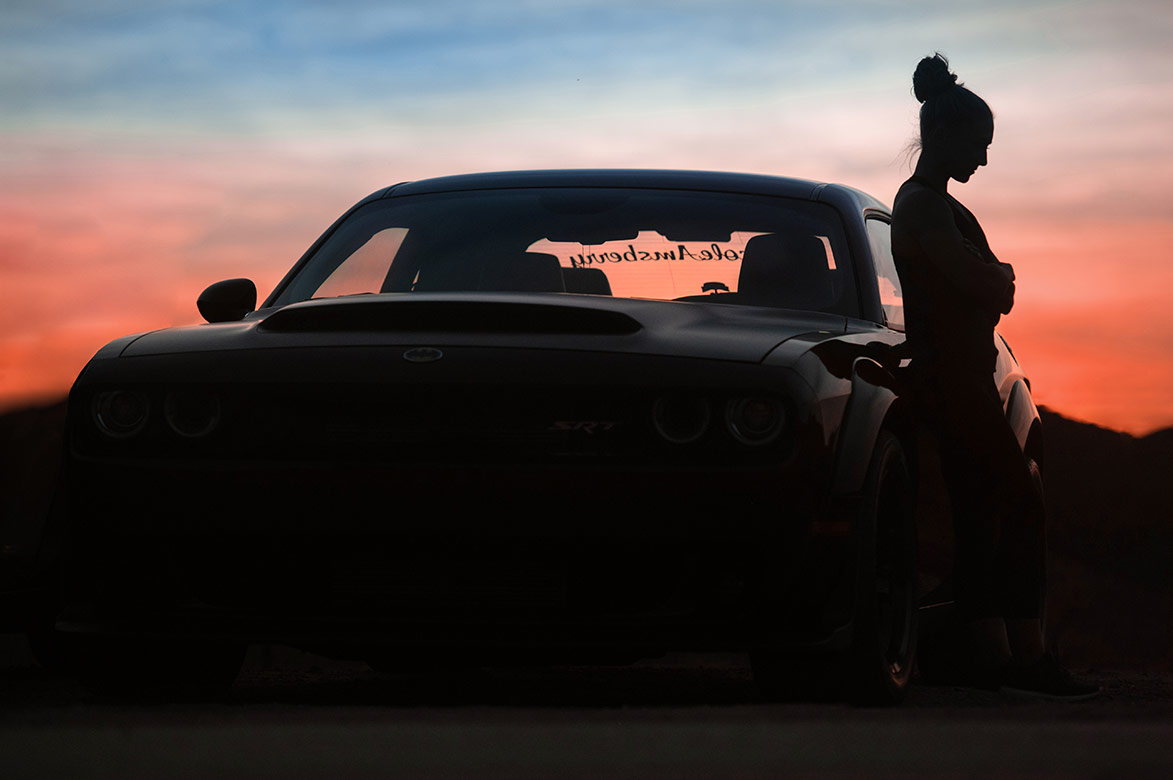 Living as a racer and an award-winning bodybuilder is challenging. Each demands a lifestyle: time, money, energy. Nicole has had to find a strong balance of dividing her time between twice daily gym visits, meal preparations and racing. As racing events take up much of her time, she maintains her schedule by booking hotels with up-to-date gyms, packs her own food and naps accordingly.

During Peak Week, the week leading up to a show, Nicole undergoes two spray-tans, hair, make-up and an athletes briefing, all before seven hours of competition. Then, once the competition ends, Nicole preps her meals for the next two days, packs her bags, her helmet and all of her racing gear. With her father as the driver, Nicole finally sleeps in the car, which often includes a 6-hour drive to the next race location.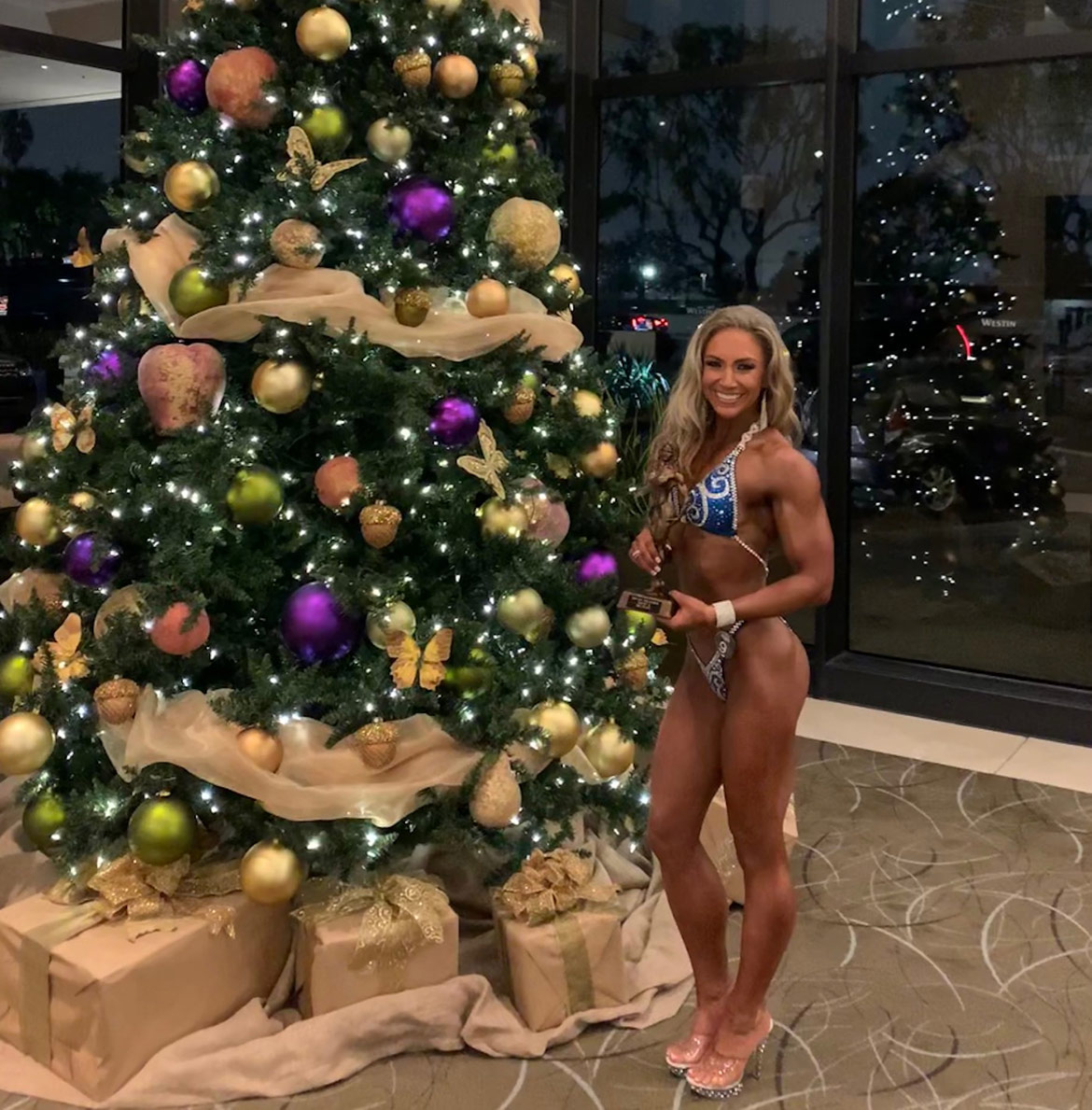 Nicole is currently one of the most influential female Mopar enthusiasts and racers, dedicating her life to figure competitions and drag racing. She shows women of all ages that they can shine on stage with confidence in the morning and cruise down the drag strips at night. Her positive energy and determination to be the best at everything she does encourages us all to recognize that there are no limits to what we can accomplish.

Nicole is a strong example of what it means to be part of the Mopar family. She recognizes that "everyone's cars are unique to them, but the one thing we have in common is that we all love Mopar. I have met some incredible people since starting this journey." Nicole continues by adding: "Whether near or far, I feel incredibly blessed to have crossed paths with them along the way."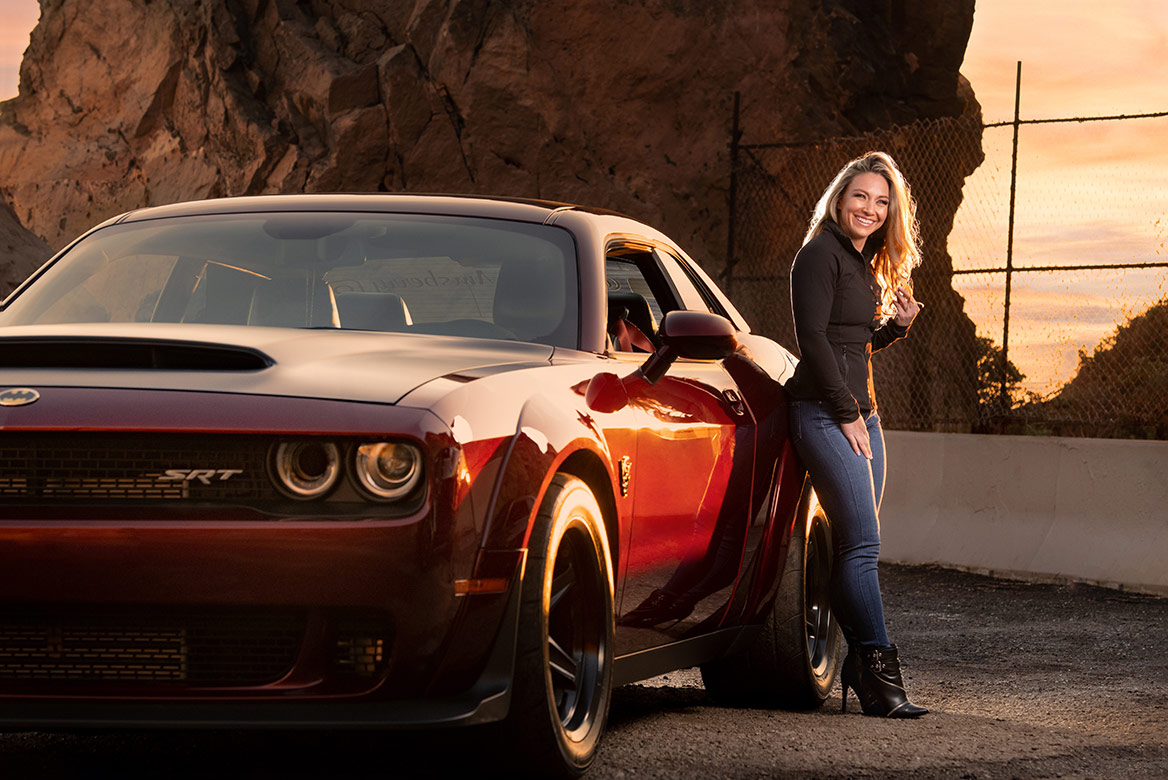 Author: Matt "SRTaddicts"

Photo credit to: Adam Kent Photography
Hair & Makeup: Vera VanGuard
Comments
Comments
Previous