Dodge Caliber: It's What's Inside That Matters
1 year ago Heritage
What's more important: how a car looks to the people you drive past or to you sitting inside? I would argue the interior is more important than the exterior since that's where you spend your time. That's what you're looking at, what you're touching and where you essentially LIVE during your daily commute. Face it, you'll spend hundreds of hours a year looking at the interior, so when a carmaker goes out of their way to make the inside just a bit more special, well, that's something to celebrate.
Dodge designers have done that for a long time, and it truly shows in the Dodge Caliber. From 2007 to 2012, Caliber models ranged from the standard grocery-getter to the light-your-pants-on-fire SRT4. Like the Neon before it and the Dart after, the Caliber was competing with the best small cars out there. To stand out, it had to do something special, and that's where the interior would shine, with special features and unique qualities.
Chill Zone
When you say your Caliber is cool, you're not kidding! The Chill Zone held four water bottles or cans and blew chilly air from the A/C system, keeping your drinks cool. Now, you're not going to keep a half gallon of Rocky Road solid in there, but it's definitely better than sipping on a hot cola. The Chill Zone also made appearances in the Dodge Avenger and Dodge Journey, as well!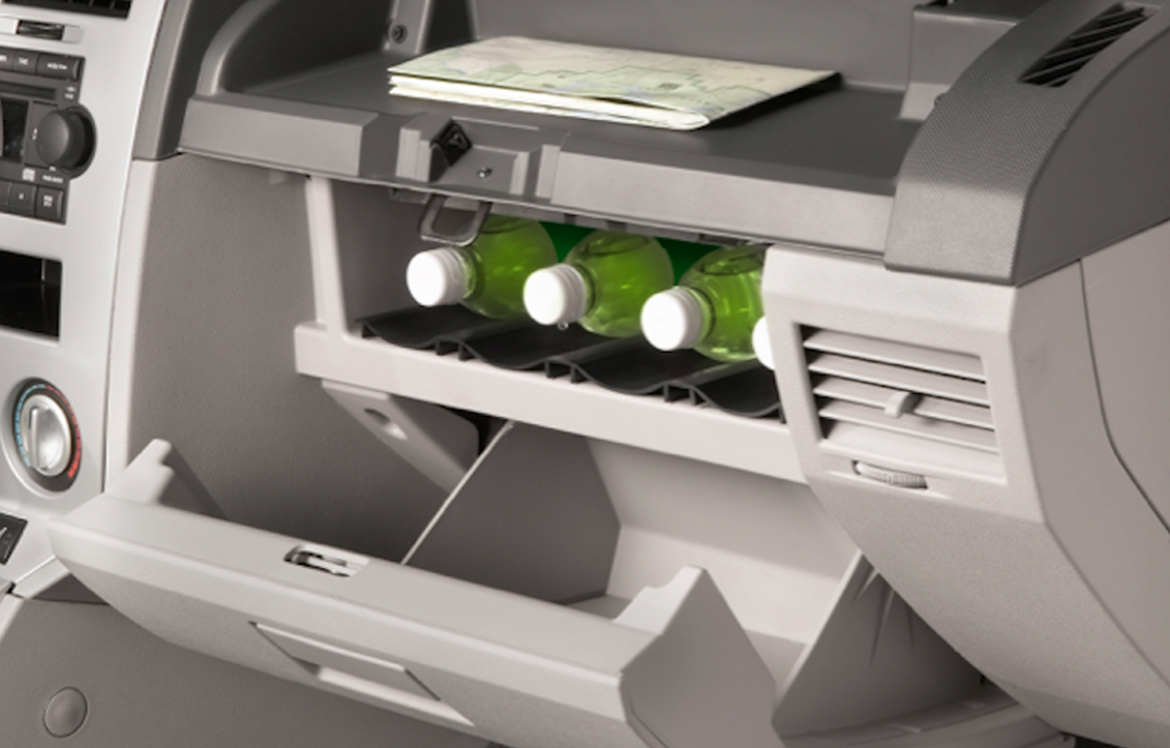 Music Gate
You roll up to the tailgate and someone blurts out, "Oh no, we forgot the boom box" (for the youngsters, that's a portable radio often powered by those big D cell batteries!). Luckily, you're there in your Caliber, pop the hatch and fold down the MusicGate, part of the 458-watt Boston Acoustics sound system that included a subwoofer. Pivot them down and turn up your favorite boy band song. Music Gate was also available in the Jeep® Patriot and Compass.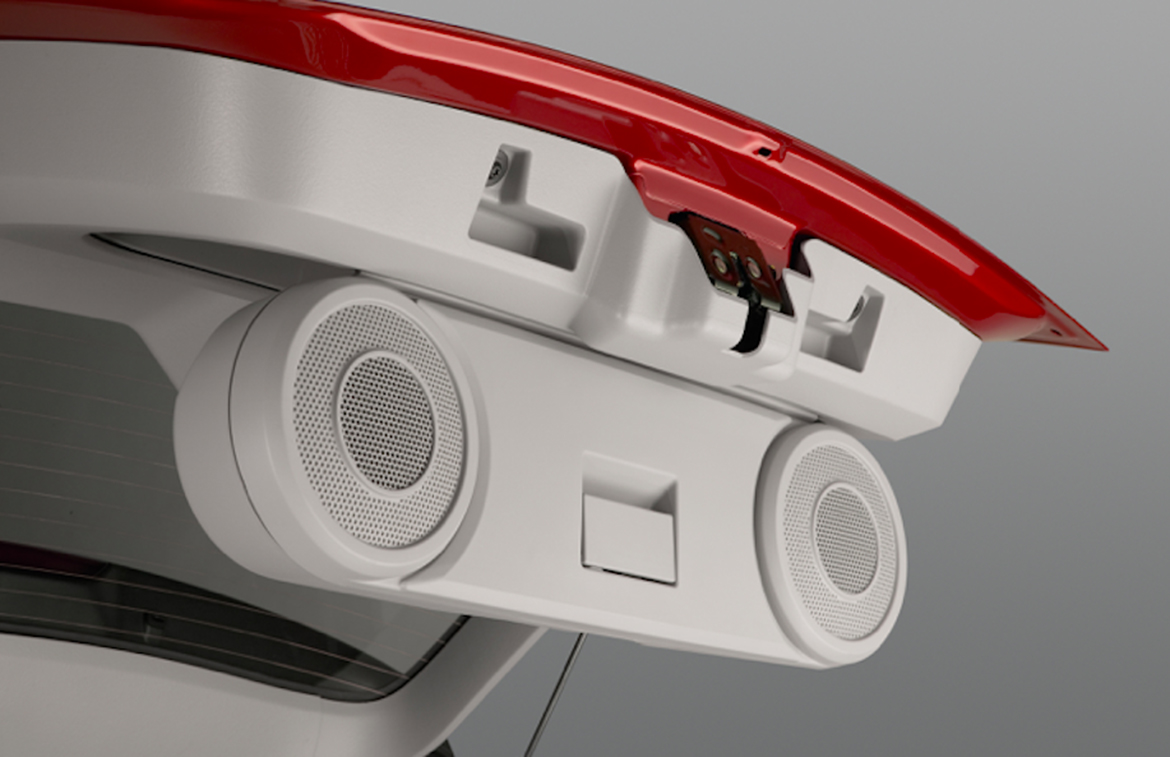 MP3 Holder
There was a time after CD players and before Bluetooth® where we'd keep our music on MP3 players (to date myself, I still have an original iPod®, and it still works!). The interior folks molded in a pretty trick holder under the center armrest where you could keep yours hidden from prying eyes while connecting the cable to the sound system. Also note the blue/green colored lights in the cupholders that matched the dash and center console lighting … another nice touch.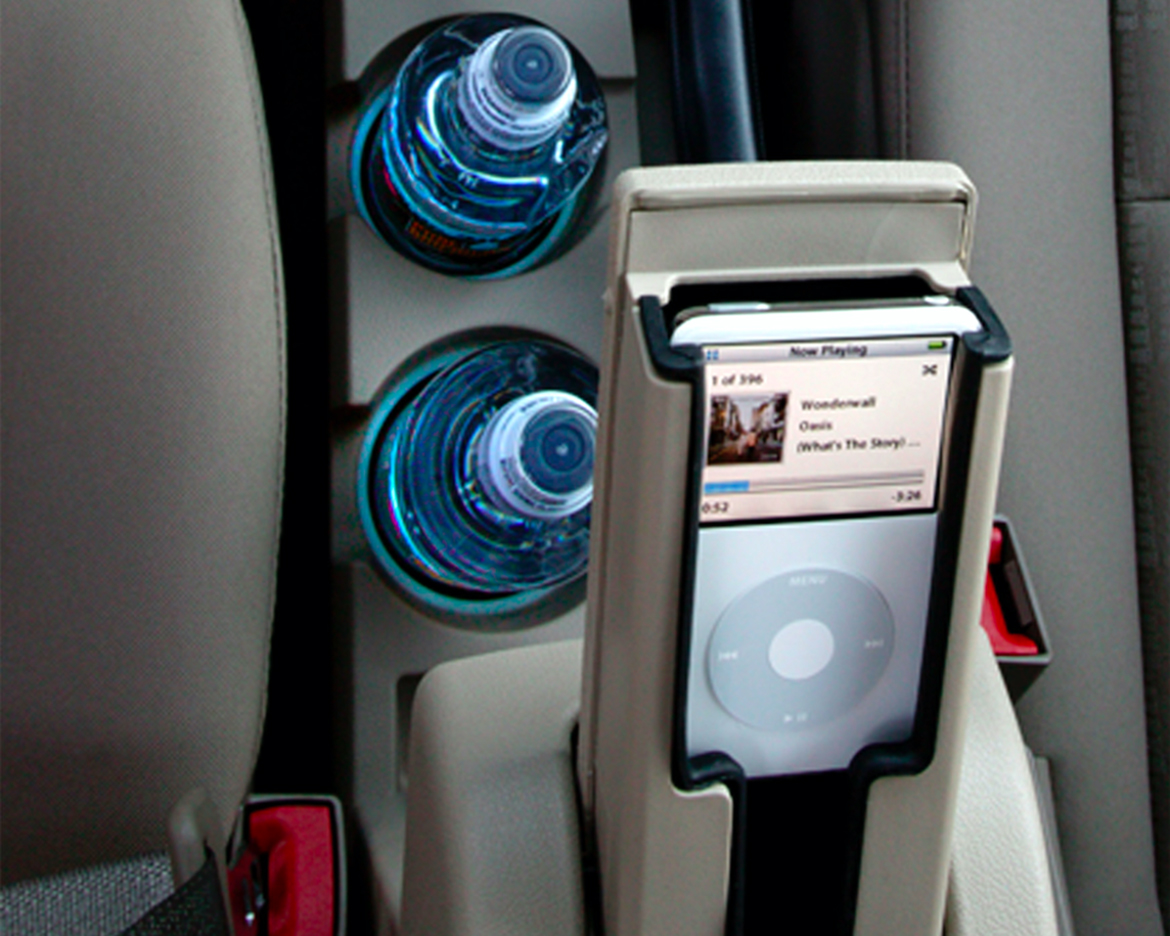 Integrated Flashlight
This one just makes too much sense. It's a ceiling light, it's a flashlight … it's both! While mounted in the holder, the light works like a traditional interior light. It's also charging the battery so you can use it at a moment's notice; pop it out and you have a flashlight. Simple, smart. Like the Caliber itself.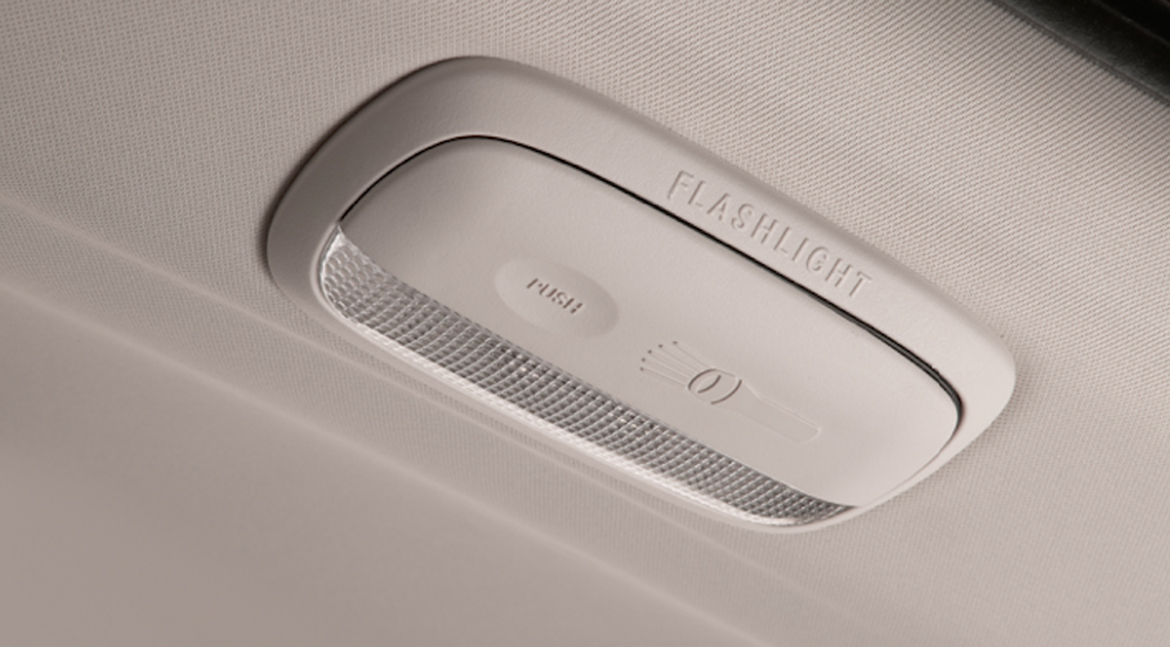 Over a six-year run, Dodge produced over 400,000 Calibers and unique bits like these made it a fun machine to commute in.
Comments
Comments