So You Want to Run With the Big Boys? Part 1
5 years ago How-To
You just scored your dream car. A modern day muscle car packed with enough horses to make your family nervous every time you start it up. Who can argue that Dodge makes some of today's most exciting and capable drag racing machines on the planet? Not me!
If you are like most others out there who own a HEMI® engine-equipped vehicle, or you have blood flowing through your veins, then you probably have felt the urge to take that bad boy out and really open it up and see what it can do. Most of us do that at the drag strip, being that it's generally the most organized, safest and easiest way to measure your and your car's performance against the rest of the world. Drag racing at the drag strip gives you specific data that you can then use to compare with anyone else. The great thing about drag racing results: its math. It isn't wrong. And it translates world-wide. So you can take your time slip and compare it to someone across the world and know factually how you stack up against them.
You have a HEMI engine under your hood, and the urge to let it rip. There is one problem, though: You have never been to a drag strip, and maybe you are too nervous or apprehensive to go. Thoughts start swirling in your head about making a mistake or not knowing what to do. Fear not, my friend, it really isn't that hard, and we are going to cover everything you need to know right now. Once we're done, no one at the track will know it's your first time.
WHEN TO GO

Most drag strips have a schedule posted on their website that will list when they are open and the events happening on those days. Not sure what track is closest to you? Check out the track locator on DodgeGarage.com. In most cases, drag strips are not open 7 days a week. What you want to look for is Test and Tune dates. A lot of times, these fall on weeknights. Test and Tune is exactly what the name suggests: racing that is open to the public to test your car with no competition. There are no official rules or regulations outside of the standard safety and track-specific policies. It may be wise to plan your first track visit on a Test and Tune day and I suggest you contact the track prior to arriving to ensure they are not closed due to weather conditions.
HOW MUCH DOES IT COST TO RACE?
One of the reasons drag racing is so popular is because compared to other motorsports it is relatively inexpensive. Most tracks have 2 rates for admittance: racer admission and spectator admission. If you are planning to make your first time out a solo trip – so that your best friend or significant other doesn't see you make a disgrace of your family name – plan on just paying the racer admission. These vary from track to track, but you can expect to pay anywhere between $10 and $30. Not bad considering you can run as many times as you want, right? If your friend is a true friend, and won't tell others how poorly you did your first time out, spectator tickets are generally slightly less than racer admission. While rules vary from track to track, it is recommended to have a helmet. Safety first! While most tracks and rules don't require you to wear a helmet unless you fall within time/speed limits, it would be wise to have one anyways. That goo in your head is valuable. Not to mention, how much fun would it be to show up at the track and be told you can't race because you don't have a helmet? You can find helmets for under $100 that will work perfectly fine for your first foray into this sport.
PREPARATION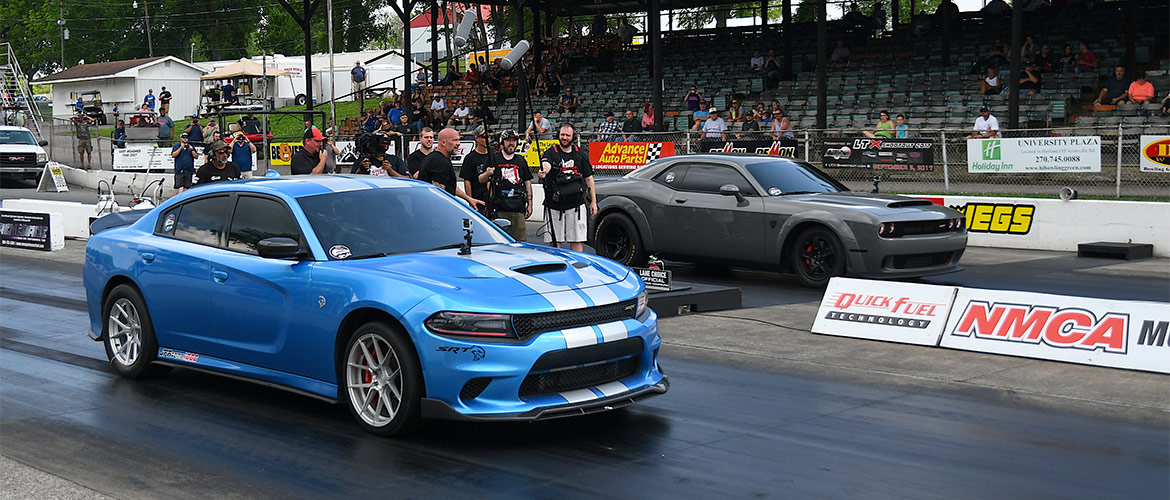 If you are taking your relatively stock car to the track, there are a few simple things you should do to prepare your car for its inaugural trip down the 1320. Luckily, they are things that anyone can do. Depending on the track, you may be subject to a tech inspection upon arrival, so let's make sure you make it through that no problem. And while we are at it, make sure your car is up to the task. Just like you should be doing regularly, make sure your fluids are in good condition and proper levels on the car. Make sure your engine has the proper amount of oil, power steering fluid, brake fluid, etc. Inspect your tires for any abnormal wear, baldness, cracks and punctures. Visually inspect your brake pads and rotors (with the wheel on is fine) to make sure you can stop that bad boy BEFORE you get to the end of the track. Verify your battery is secured and that you have no fluids dripping or leaking from your car. It is generally advised to remove all that junk you have been piling up inside the car and your trunk as well. That three-week-old fast food cup or your laptop sliding off the seat will distract you while piloting your rocket down the track, and anything in the car could become a lethal projectile in the event of a crash. While it's not required, it may be worthwhile to get a tire pressure gauge to take with you.
Check back later this week as we hit the track!
Comments
Comments