One Man Operation: Chris Harrigan
3 years ago Owners + Clubs
Being in the community for so long, I have met and talked with a lot of people over the years. I have seen many come, and many go, but there is one guy in particular that has been there since day one. This fella has been a huge supporter of Dodge, SRT®, the community and racers for over a decade. He has watched the community grow first-hand. He has witnessed the brand adapt and evolve from the front row. Meet Chris Harrigan: owner, racer, maker, fan. Many know Chris, even more know OF Chris. Let's dig in.
DodgeGarage: Chris, what originally drew you to the world of modern Mopar® vehicles?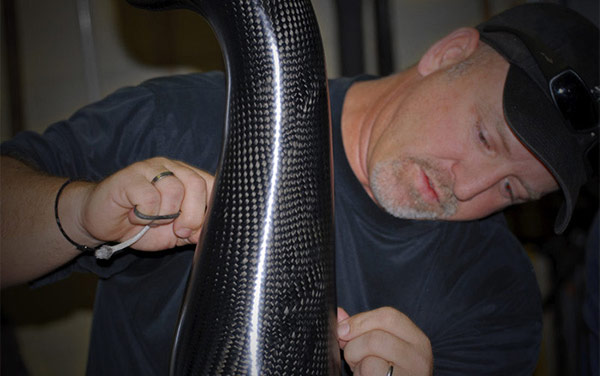 Chris Harrigan: Mine was one of pure chance. I was a high-end German car lover when I came across a neighbor that had just purchased a silver 2006 Dodge Charger SRT8®. This was just days before Christmas of 2005. I was in the market for a bigger, 4-door, higher horsepower sedan, and when I saw this Charger, it just grabbed me. After a few days of researching on the Internet of what I had seen, I was convinced I wanted one in black. I spent three weeks trying to find one that was not over sticker and finally came across one. After much haggling, I traded two paid-off BMWs straight across for my 2006 Dodge Charger SRT8 in brilliant black. The rest is, as they say, "history." Never has one decision had such a profound impact on the direction of where my life would go.
DG: Fill us in a little on your car, the transformation over the years and where it sits now.
CH: I purchased the car on January 20, 2006. I quickly joined a couple online forums back when they were "the" place to go for info and discussion. I wasted little time in looking for mods, only to find slim pickings for these cars back in early 2006. My first mod was KW Suspension V1 coilovers, along with a Mopar cold air intake. After that was done, I painted my factory wheels, which was later coined the "Legmaker Mod". This consisted of black painted pockets on the factory SRT Charger wheel. I spent a lot of the first few years showing the car before venturing into the performance side of things.
Up until early 2009, the biggest performance mod was a B&G flashed engine controller. Yes, that will tell you how long I have been around! In April of 2009, I installed a Novi 1500 supercharger kit with the help of Scott Boegler, now the owner of AMP (American Muscle Performance) in south Florida. That install sparked the racing fire again that had been dormant since my college days.
The car has gone through more performance upgrades than I can remember. I have been through a few different blowers, motors, transmissions, etc. Finally, in 2015, the car was pulled from daily driver status and became a more dedicated track car. As it sits today, here are the basics:
– Billy Briggs forged 6.1 short block
– Thitek heads
– Procharger F1A94
– Nitrous Outlet plate kit
– 90mm TB
– Gearhead Fabrication custom air/air intercooler set up
– ABS delete
– TH400 transmission from ATI
– PTC convertor
– 8.8 rear diff
– DSS cf driveshaft
– DSS axles
– Fore dual pump, return fuel system
– TCE 15″ rear brake conversion
– Weld S77 beadlock wheels
– 10pt 8.50 certified cage by Gearhead Fabrication
– Tuned by Erik Storms of BFNY via Diablosport CMR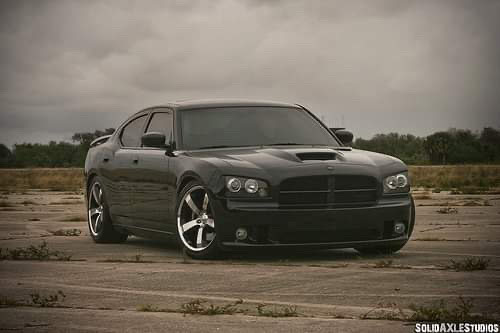 The car still has all the factory glass, sunroof, door panels, functioning electric windows and more. It's by no means "gutted." The car weighs 4,100 lbs with me in it. Power output is 1,000+rwhp with the current supercharger running 24psi. The car is equipped with nitrous but has not been sprayed in its current configuration. Current best time on this setup is 9.00 @ 145 during testing at the MSHS MIR event back in May of 2019. The convertor at that time was too loose and we could not make any mph out the back half of any runs. Car would go 5.6x to the 1/8th at 125+, but struggled out the back. Since then, I have battled some gremlins as well as finding time to work with the car and solve the gremlins. As of this time, the car is finally 85% sorted and waiting for me to find the time to get in more testing before the upcoming 2020 MSHS season. Running a successful business and being a busy husband and dad makes track time hard to come by.
I must acknowledge the following people/shops for all their help in getting the car to its current state:
Mario Abascal – Gearhead Fabrication
Erik Storms – BFNY
Jennifer Harrigan – A very understanding wife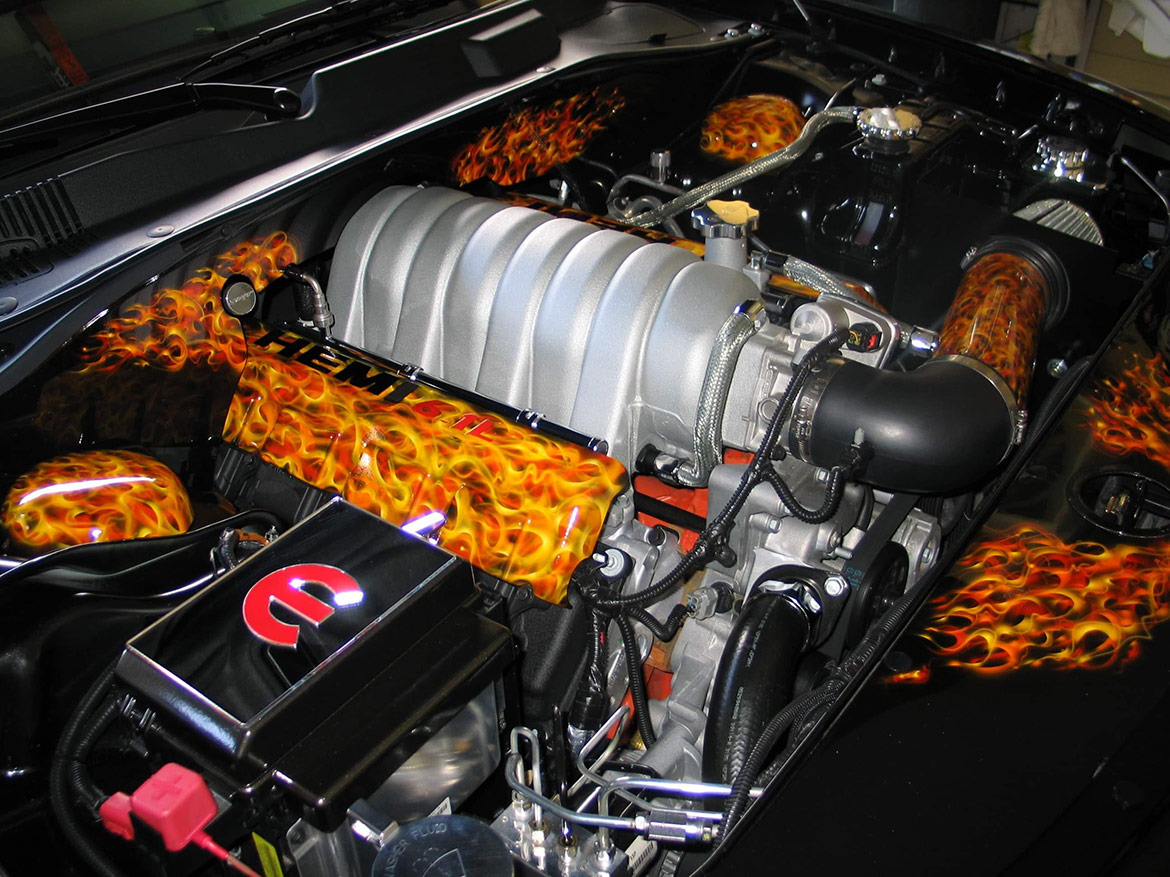 DG: You have lived knee deep in the action since the SRT V8 cars came out. What do you think about the most modern SRT lineup like the SRT Hellcat and SRT Hellcat Redeye in comparison to the old 6.1L HEMI® engine-powered vehicle? We have come a long way, eh?
CH: The entire modern Mopar community has changed drastically since the introduction of the Hellcat in 2015. The cars themselves are light years better than my first 2006 SRT Charger. From the fit and finish of the interiors, to the motors, 8-speed transmission and so much more. The platform is amazing. The departure of the Mercedes influence to the more enthusiastic Italian presence has done wonders on the overall lineup. I'm in awe of what can be done with the Hellcat platform. It took a lot of effort and money to make my 6.1 go as fast as my Hellcat runs stock off the assembly line. My 2006 Charger was nowhere near as nice to drive as my Hellcat is. It is even more impressive how the competition struggles to keep up. Dodge and Chrysler have done a remarkable job at continually keeping themselves relevant year after year.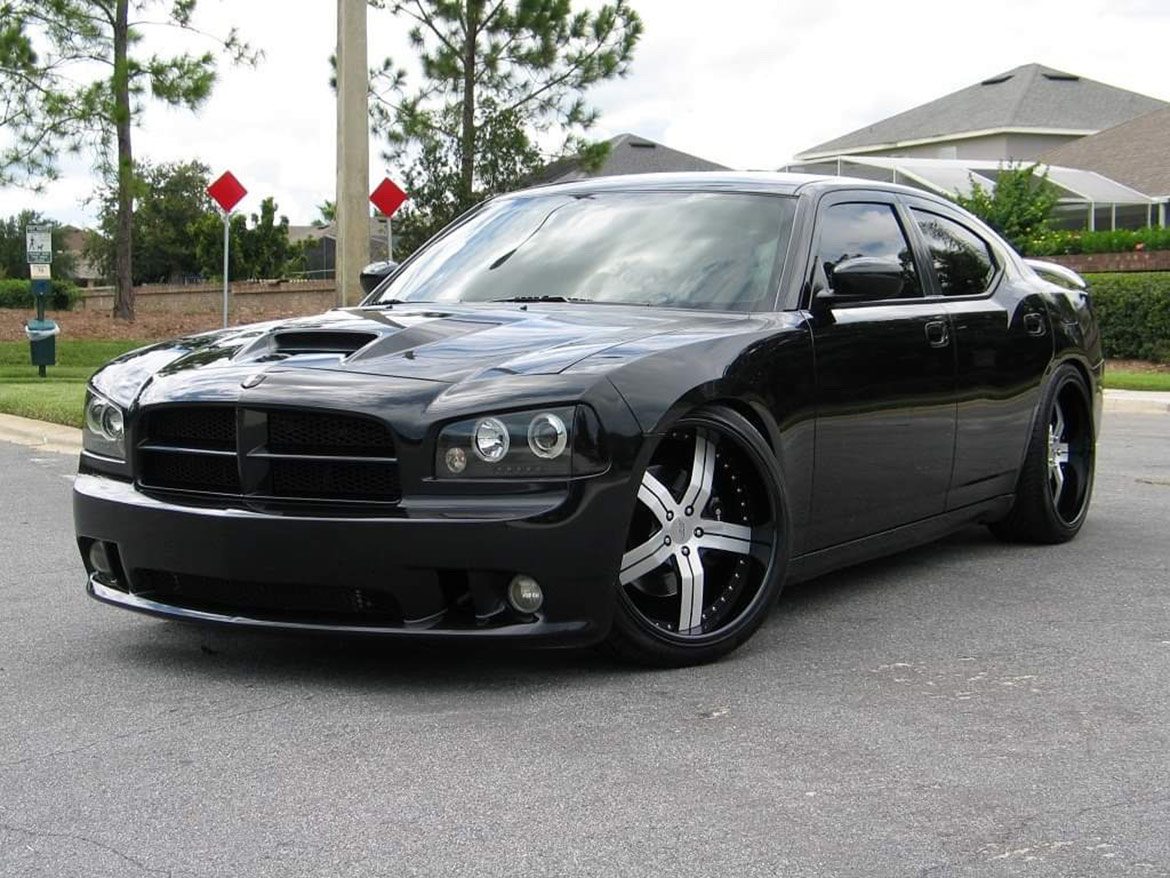 DG: What got you into racing?
CH: When I was a 17-year-old high school junior, my best friend was very much into drag racing. I made my first pass down a drag strip in Sacramento, California, in 1986. I drove my buddy's '68 Camaro with a 350 and turbo 400. It was a blast. I will never forget being so nervous that I drove past the water box and had to back into it. Well, you guessed it, I did my burnout in reverse! After that night, I was hooked. I had a Volkswagen "Bug" as my first car and spent every dime I made to make it faster. I raced that car while in high school, and after my freshman year of college, I stopped racing and rarely went to a track until getting into the modern Mopars many years later. In 2007, I went to my first Southeast Shindig (Dodge community car-meet) in Perry, Georgia. I decided to go to the track the night before the show and made my first pass in my Charger. It ran a 13.5 at 106 mph. I even had a .000 reaction time in one of my races. It was probably just luck, I wasn't "that" good. That was the point that I think my days of doing car shows every weekend started to fade and my attention went to focusing more on going fast.
DG: What are your thoughts on how the Gen3 HEMI race scene has evolved over the years?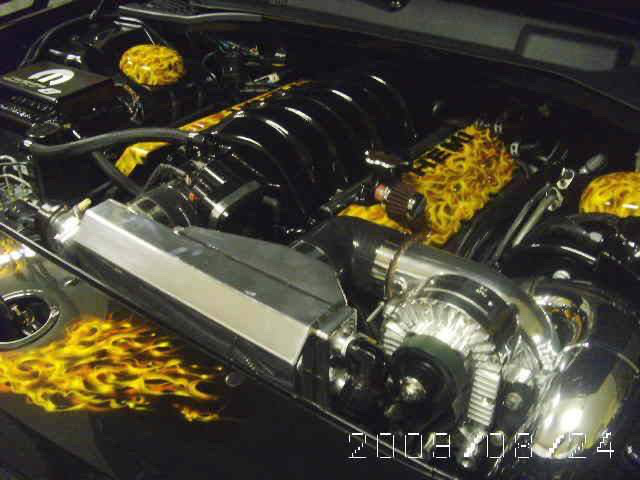 When I first got into the Gen 3 platform, there was no racing scene. It was guys taking their cars to the local tracks and doing their thing. I am a firm believer that a lot of the early days on the forums are where much of the organization began. Local areas had their own gigs, but when taking a bigger picture look at the Gen 3 world, the friendships and relationships formed online was the spark that got events like the Modern Street HEMI Shootout going. Looking back over all my years racing in the MSHS series, it is without a doubt THE biggest and best series focused on just the Gen 3 world. I feel privileged to say I have been with the MSHS since day one. I will also say that Dan Van Horn has done a remarkable job at growing the series from where it started to where it is now. Of course, it takes a team to do this, but Dan has really done an admirable job overseeing the growth.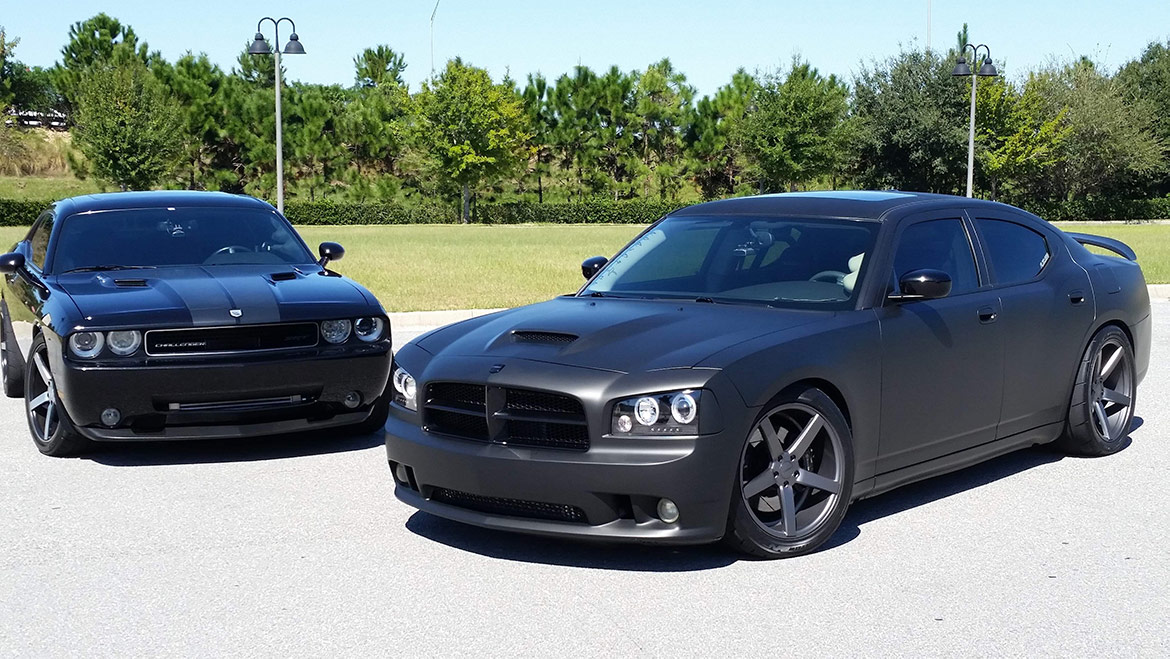 DG: You are currently very involved in the Mopar grassroots racing community, one as a racer, but also as a manufacturer and sponsor. Give us a little history lesson on Legmaker Intakes becoming a "thing".
CH: I will try to keep this short, but it won't be easy!
I spent over 20 years in the prosthetic industry designing and building prosthetic limbs. Hence my online screen name "Legmaker". In my daily work fabricating prosthetic devices, I worked a lot with composite materials. In 2008, I was approached about helping a company that sold air intakes to the Mopar community. The company was Hammer Motorsports. Anyone who was around this platform back in the early days will remember the company. Unfortunately for the company, they ran into some issues with manufacturing a new carbon fiber version of their well-known Air Hammer intake. I offered my services to help the company to the best of my abilities.
In late 2008, I was working behind the scenes as a manufacturer in my spare time. I was still working my 9-5 job making prosthetic legs. By summer of 2009, Hammer Motorsports went under and I was out a fair amount of money owed to me. All things considered, I did see a very unique opportunity and agreed to buy the manufacturing rights to the Air Hammer for the money owed and I would go off on my own. This all was only supposed to be a side gig to help pay for car parts.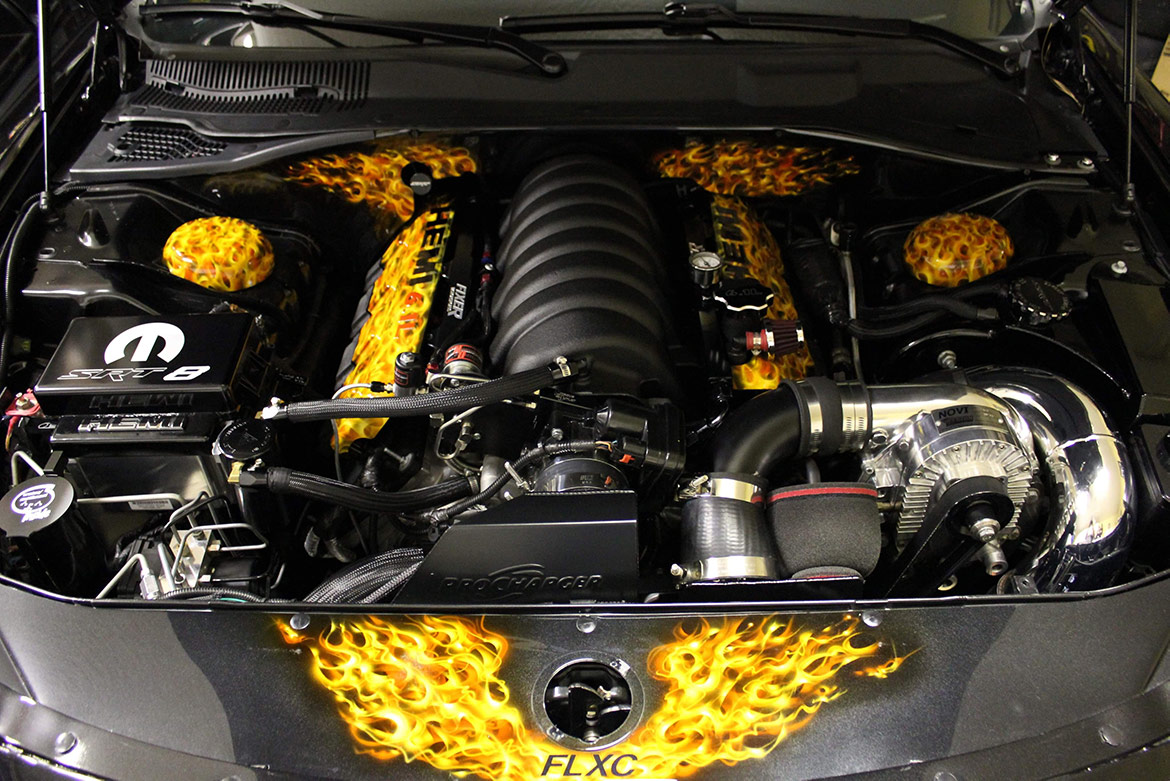 During the fall of 2009, I developed the True CAI (cold air intake). This kit was tested by some very prominent racers and showed incredible results for that time. By Jan 2010, I decided to formalize this side venture and founded Legmaker Industries, LLC. LMI Intakes was born. The early days would see in the neighborhood of 40 orders a month. As time progressed, I developed more and more kits and people were winning races with LMI products. The company began to get traction, and by May of 2011, I left a good paying job to go off on my own. The company continued to slowly grow and prosper, but in the summer of 2016, everything changed with the introduction of the LMI Hellcat intake. Sales soared and what used to be 3-5 orders a day went to 20+. LMI is now the leader in the Hellcat air intake world, with close to 5,000 intakes sold over the past 4 years. The introduction of the TrackHawk kit in May of 2018 further pushed sales upward. This little side gig that started in my garage in 2008 has now grown to a prospering company that requires my full-time attention.
At the end of the day, though, LMI is still a company that is a one-man operation. I painstakingly hand-make every single order that comes in, one at a time. Everything is made for Mopar enthusiasts by a Mopar enthusiast. I don't try and be mediocre in multiple platforms like my competition. I choose to be the best in one thing, and that is the Mopar platform!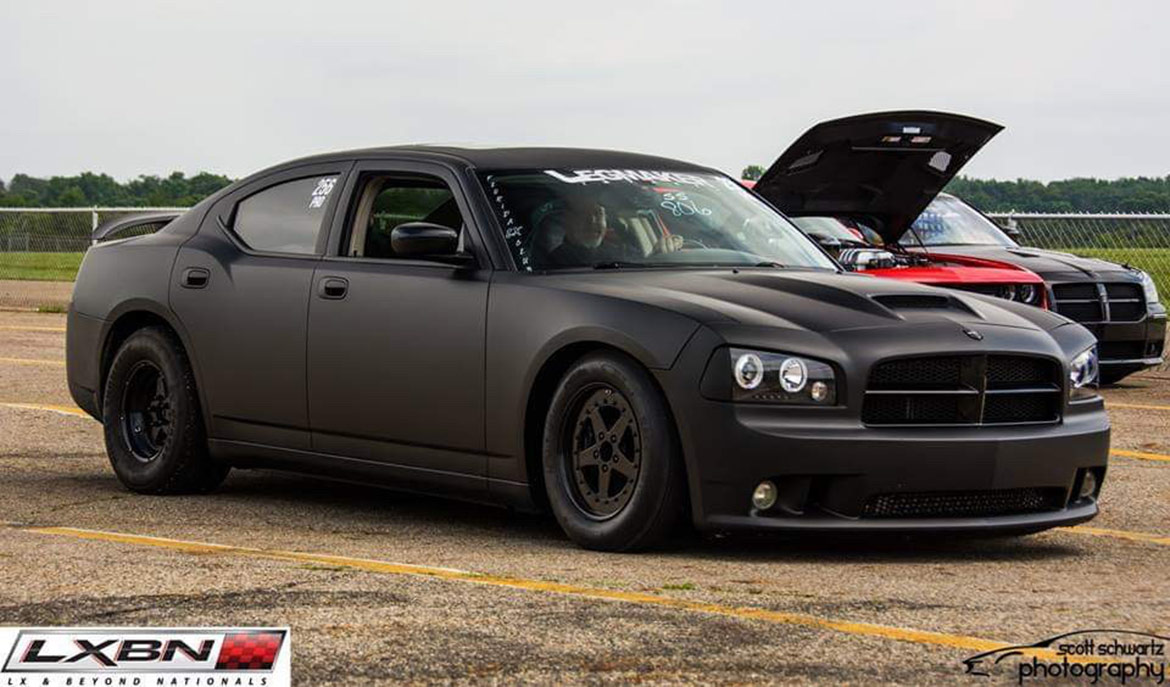 LMI specializes in HAND-MADE intakes from real carbon fiber. My unique fabrication process that was adapted from my years in the prosthetic industry allows for smooth inside and outside surfaces. This is unlike any other company that tries to work with carbon fiber. Their processes leave rough and ugly inner surfaces that are not good from an air flow standpoint. I also have tested my kits first-hand on more cars than I can recall. I know what works and what doesn't work, because all I focus on is the modern Mopar line of cars. My reward for all these efforts is seeing my customers succeed on the track. It is also very humbling for me personally to know so many people entrust me to provide intakes to help them reach whatever goals they may have for their cars. I have to pinch myself sometimes. It is truly an honor to not only be a "member" of the community, but also a vendor. I try and give back as much as I can to the very same people that have helped my business grow. I don't hesitate to put my money where my mouth is. This is evident by my continued support of the MSHS series as a class sponsor for the past 10 years, as well as having the honor of being a title sponsor for the season-opening event in 2019 and again for 2020 in NOLA on March 5-6.
DG: Would you say the Mopar racing community is overall a tight knit group of people with common goals?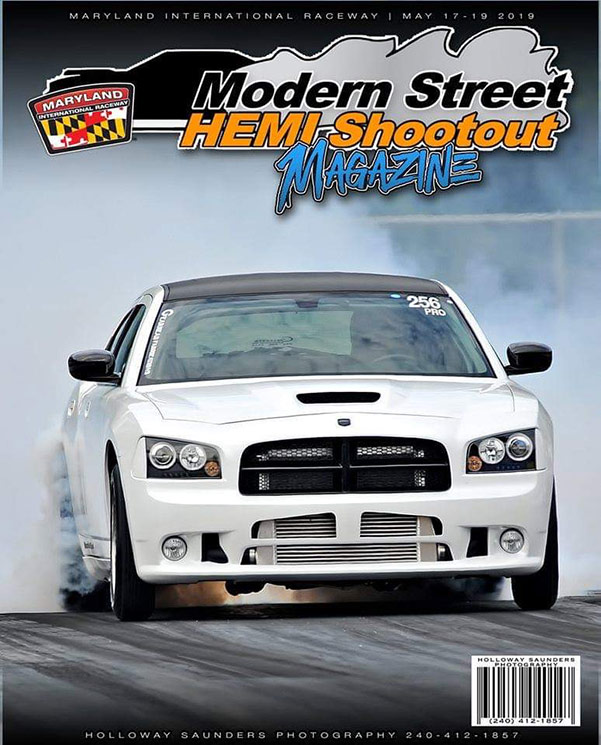 CH: Yes, without a doubt. I have never been a part of a culture like what I see within the Mopar racing scene, and beyond. People never hesitate to help one another whether it's at the track with a broken car, or somewhere on the side of a highway needing help. It is crazy how well this group of people work together. Another thing I see within this community is aftermarket companies and shops that actually work together to help out the platform as a whole. It is amazing to see and really shows me how many of the companies and shops in this community see the big picture.
DG: What is your favorite SRT vehicle ever made?
CH: Hands down the Charger Hellcat. I tell people all the time, if I had one car that I had to drive the rest of my life, it would be my Hellcat Charger. It just does everything so well.
DG: If you were to get a brand-new SRT today, which would you pick and why?
SRT Hellcat Charger Redeye Widebody, if they came out with one.
—
I couldn't agree more on that last one. I ask Santa daily for that car to come into existence!
Chris is as great a guy as he is a builder and racer. One of the many gems in the community and really embodies how these cars are so much more than just transportation for us. If you want to see more of Chris's work, head over to www.legmakerintakes.com.
And to find out more about the MSHS race series, head over to www.hemirace.com.
Comments
Comments