The Club Connection: NorCal Challengers
3 years ago Owners + Clubs
White, later model, good condition, reliable, no damage, must see! Yes, this sounds like an advertisement for a used car, but one could argue it has potential as an online dating profile headline. According to current statistics, about 40% of couples find their mate through the internet. But people also use the web to form friendships, and that is exactly how the NorCal Challengers club was started. On a crisp fall day in 2009, 15 or 20 Dodge Challenger enthusiasts met in person for the first time after exchanging messages on the Challenger Talk forum. There was an instant connection among this group, and shortly thereafter, the club was officially founded.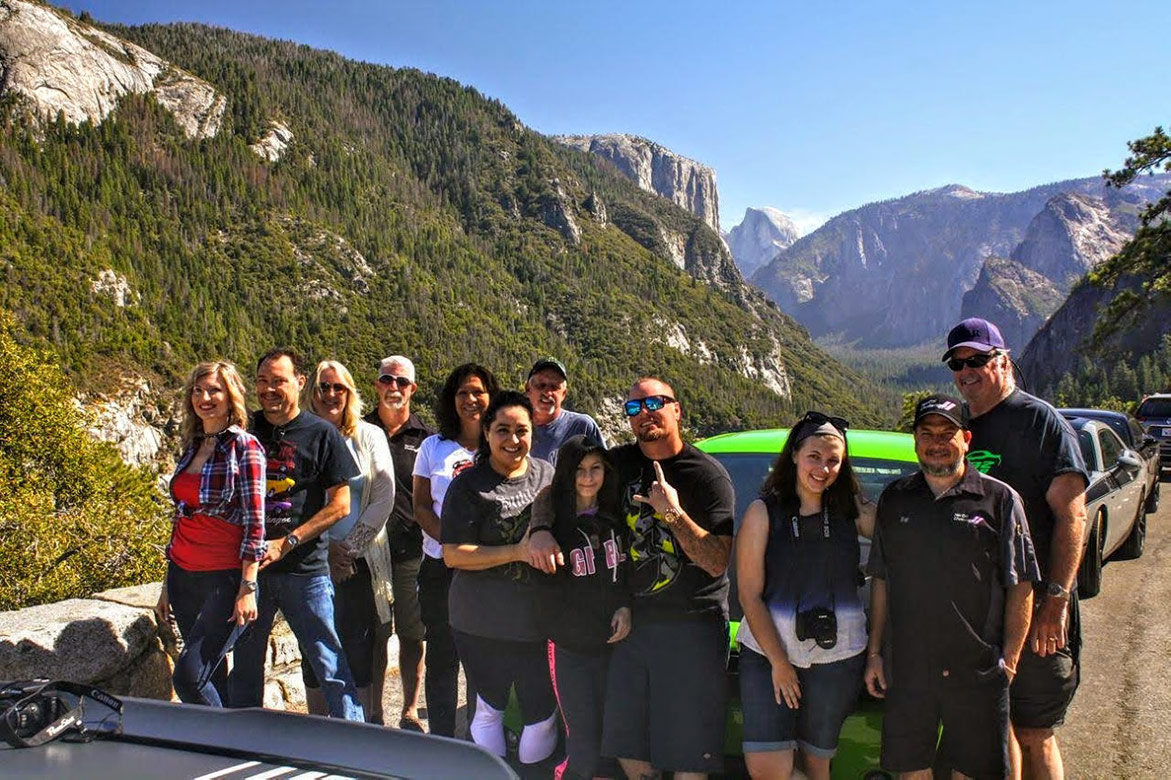 Dodge Garage spoke with Ray Oslowski, the current club president, to learn more about the NorCal Challengers. Ray joined in 2012 shortly after purchasing a Challenger. While he had started doing some initial research on the vehicle and potential modifications, he had not yet heard of any clubs in the area. One day, Ray and his wife, Theresa, were walking around and saw a man in a NorCal Challengers jacket. Theresa approached him and struck up a conversation, which resulted in him telling her more about the club and handing her a business card with more information. Ray immediately joined and has been an active member ever since. In fact, this method is how the club gains a lot of their new membership – they leave business cards under the door handle of any Challenger they see when they are out and about.
NorCal welcomes both new and vintage Challengers to their organization. A one-time registration fee of $25 allows you to join in on all of the fun events they have. In addition to weekday dinner meetings, weekend cruses and attending car shows, they hold quite a few unique events. A recent Gold Discovery cruise along some of the California gold trails drew so many participants (75 Challengers), they had to break up into three sub-groups along the journey as to not overwhelm a single restaurant with a sudden influx of diners. Not to worry, though – a schedule allowed everyone to meet up at various points to reconnect throughout the adventure. Another big draw each year is the annual baseball game at Raley Field in Sacramento. Yes, the club members get together to watch the game, but the real excitement happens before the first pitch. The owners park outside the stadium to show off their vehicles, then form a parade route and literally drive along the perimeter of the field. In 2019, as 80 Challengers drove around the diamond, you would have thought someone had just hit a home run the way the crowd cheered.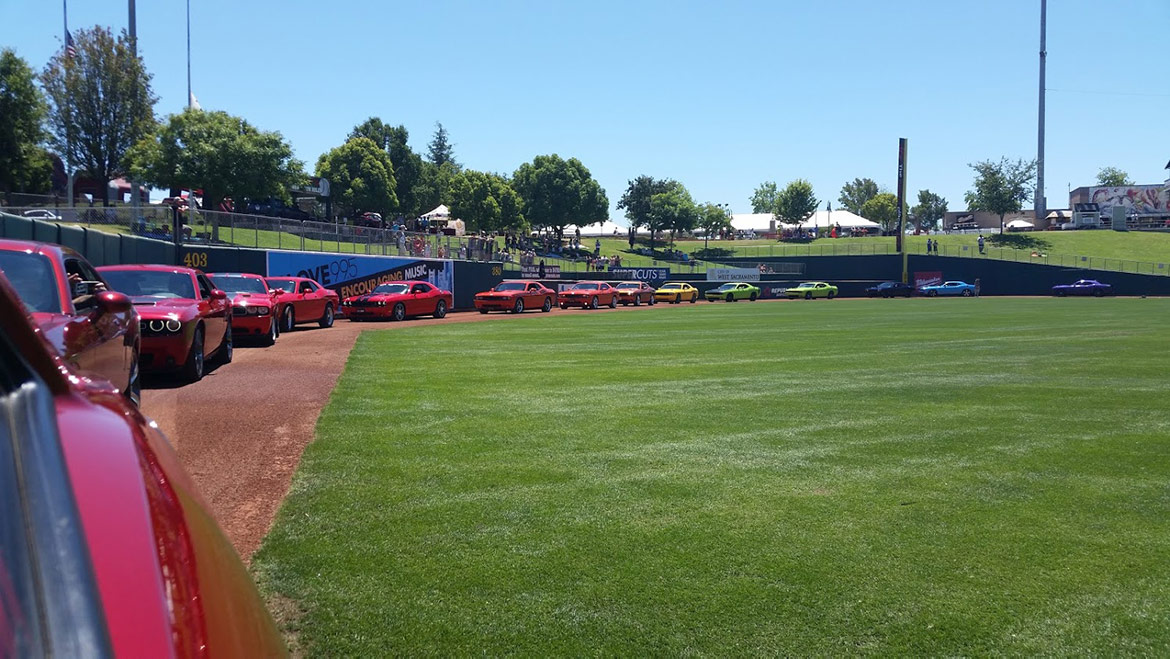 Other notable annual events include handicap drag racing at the Sacramento Raceway and a caravan of Challengers that drive down to Pomona to attend Spring Fest. The members stay at the same hotel and have a detailing party before the event, which must be quite an interesting sight to see as you drive by! And, of course, a favorite smaller gathering is Mod Days, where a few members who want to work on their vehicles meet up at a home or member repair shop. The guys and gals collaborate on things like lowering vehicles, changing drive lines, adding a cold air intake or installing a strut tower brace. Engines aren't the only things being fired up at these events – there is usually a grill or smoker going to provide barbecue as fuel for all this hard work.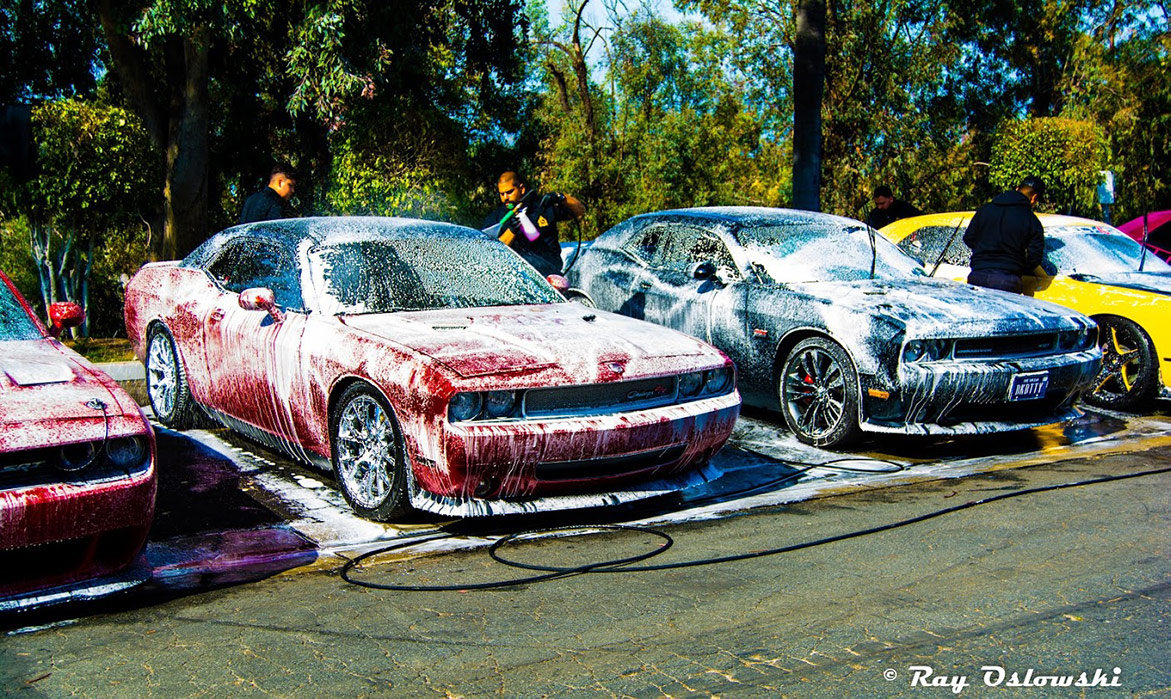 But out of all the events the NorCal Challengers participate in, Ray is most passionate and proud of their charity efforts for the UC Davis MIND Institute. "This hospital serves children with autism and other neurodevelopment challenges," Ray explained. "We have an annual display of Challengers in their parking lot as part of a family day where the club raises funds for the institute. We also come back at Halloween for a Truck 'n Treat event, allowing the opportunity for the kids to trick-or-treat who otherwise would not be able to."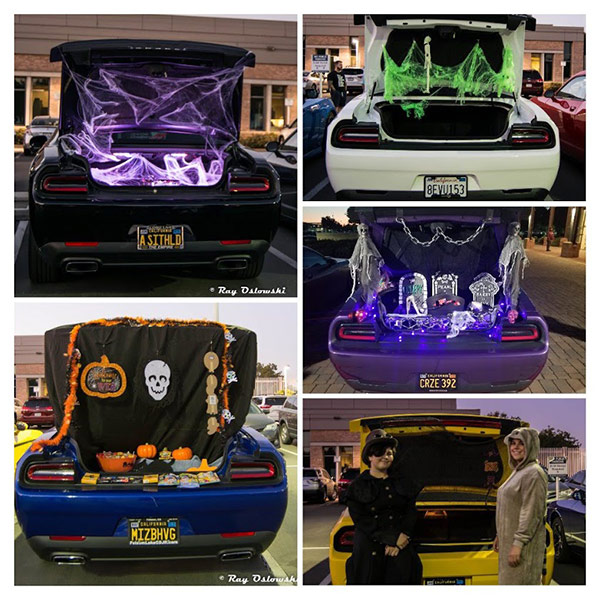 Speaking of displays, the NorCal Challengers were planning to host their first show this year, but unfortunately, the coronavirus outbreak forced them to cancel the plans until another year. The virus has also impacted their weekly gatherings. While members keep in touch via the club's Facebook group, Ray wanted to create something that replicated what they do in-person. The club hosted its first Virtual Car Show in mid-April of 2020. Members were asked to submit a 30-second video showcasing their vehicle or a modification they made to it. The club's vice president, Mika, compiled these clips into a single video, which the membership simultaneously viewed during a Facebook watch party. Afterwards, a gallery of vehicle photos was added to the group, and the vehicle with the most likes was awarded Best in Show. NorCal will continue to use innovative digital gatherings until they can once again meet to hear the revs of those engines in person.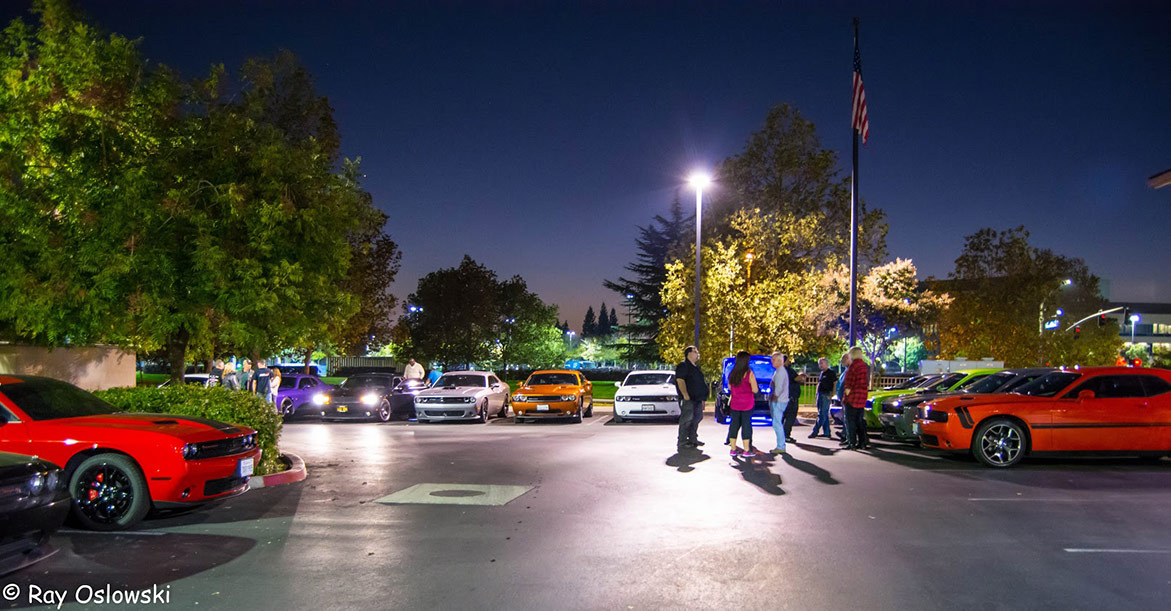 Comments
Comments
Previous