The Club Connection: Tennessee Valley Mopar® Club
4 years ago Owners + Clubs
Alabama might be nicknamed The Heart of Dixie, but if you happened to wander into one of the Tennessee Valley Mopar® Club's monthly meetings in Huntsville, Alabama, you'd find a group with a heart for Mopar!
DodgeGarage had the pleasure of speaking with Doug Eagan, charter member and current newsletter editor of the club. This California native turned southern gent gave us a look under the hood to see what is at the heart of the Tennessee Valley Mopar Club.
The organization was founded in 1996 by a group of 15-20 employees who worked in the electronics division of a Chrysler facility in Huntsville. After their first meeting at a local Dodge dealership, there was an instant connection among these enthusiasts, and word quickly spread about the club. Two years later, they were ready to host their first annual Show & Go, which continues to take place each June.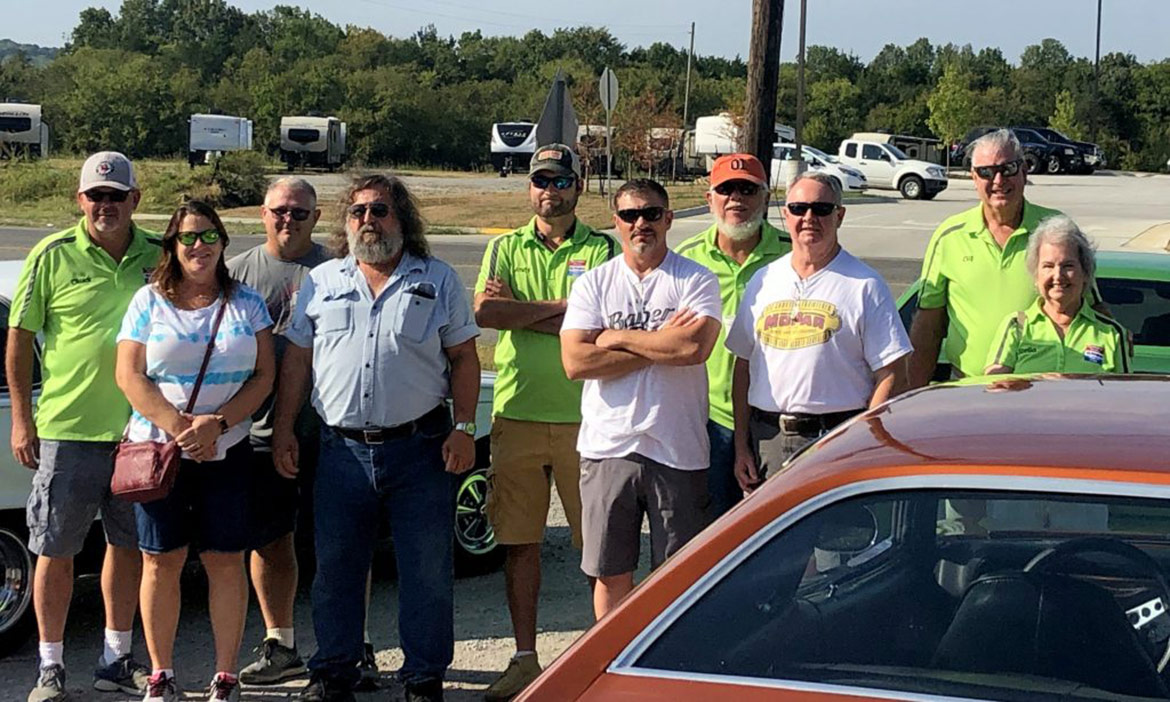 Tennessee Valley currently has more than 50 members from across the region and state, with a variety of classic and contemporary vehicles. Of course, we had to ask Doug what sweet rides they have, which he didn't need to attribute to any particular member. But Doug told us he was "not afraid to name names!" Bob Bentley's collection of close to 20 vehicles includes a '27 Chrysler Roadster, a '29 Chrysler Dual Cowl, a '36 Chrysler Airflow C-10, a HEMI® engine- powered 1954 Dodge Convertible and a C-Body 1968 Plymouth Fury Convertible. And then, of course, there is Ed Hanish, a former Chrysler electronics engineer, whose collection is numbered somewhere in the 50s or 60s. The collection ranges from a 1923 Willys Knight to a 2002 Chrysler T&C, and includes a variety of Chryslers, Dodges, DeSotos and Plymouths, including 'Cudas. The members never know what vehicle Bob or Ed will drive to one of their monthly meetings – it's always a surprise and delight to see what they roll up in!
Meetings are held the third Saturday of most months. In addition to socializing with fellow enthusiasts and getting some free coffee and donuts, the gatherings feature a guest presenter who will educate the crowd on their subject of expertise, which could be anything from the engineering specifics of a vehicle to how to keep those classics running. A bit of club business is also discussed, especially in the months leading up to the annual show.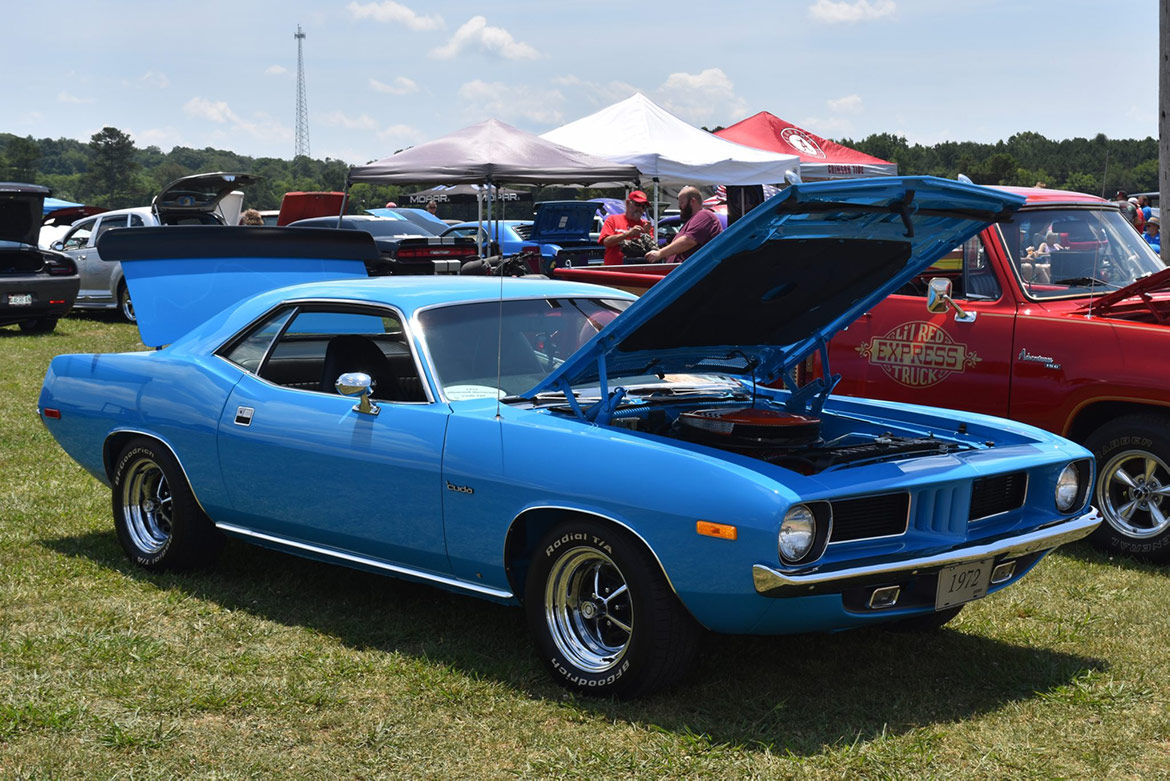 The Annual Show & Go is held the third Saturday of June, which coincides with Father's Day weekend as an extra special treat to all of the dads who are part of the club and community. The Huntsville Dragway features between 100 and 180 Mopar vehicles from every decade. If your car matches the theme of the show (Mopar vehicles of 1970 is the 2020 theme), you're bound to get one of the prime display locations, so you don't have to have won Best in Show last year to get a great spot!

Hundreds attend this annual event, which features typical car show festivities, but two items stand out as being quite unique. The first is the Mopar model car contest, where vehicles are judged and awarded in both junior and senior classes. The second exciting extra is the Fun Run. No, you don't have to physically exert yourself here. "It is an exciting opportunity where anyone in the show can drive their Mopar down the strip to see what it can do," said Doug. "You don't need to be a pro or have ever done this sort of thing before to experience the thrill."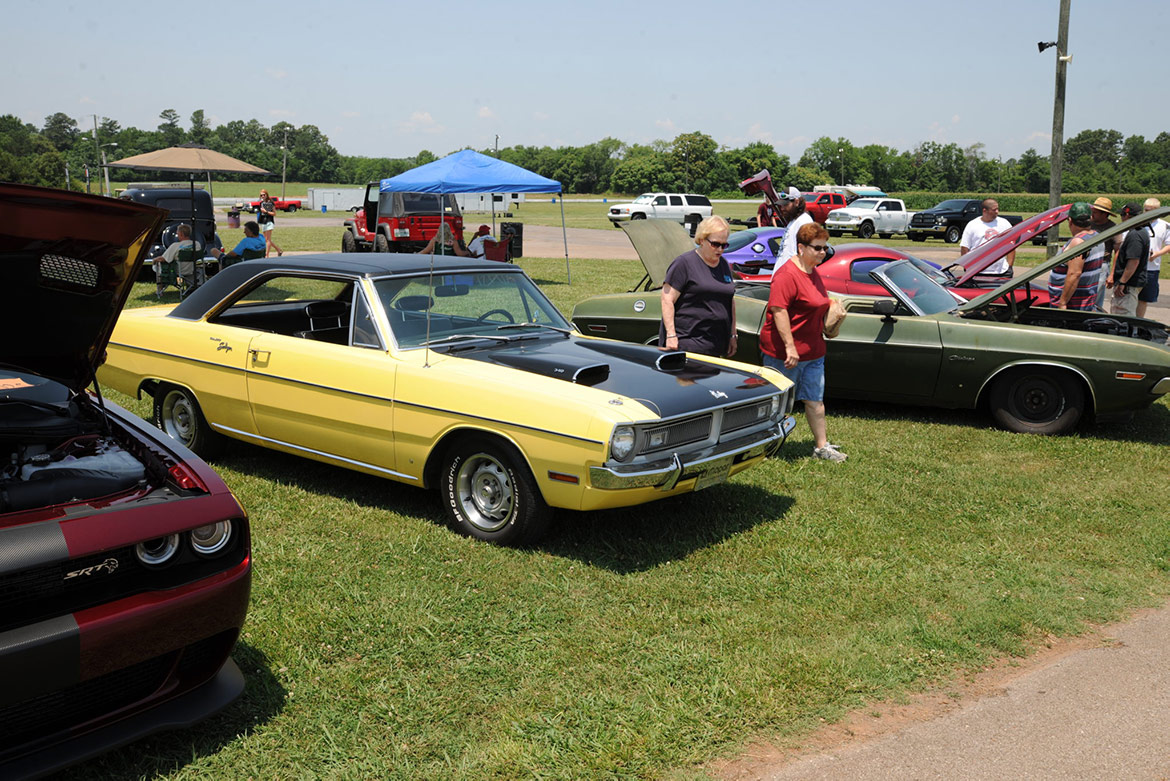 Everyone has a different reason as to why FCA brand vehicles thrill them. For Doug, it started at a young age. His father owned a shop in southern California where he got to work on cars. When the business landed a contract with Chrysler to work on some racing projects, Doug got to be test driver! From there, he was hooked, and his love of vehicles was only solidified with talking shop with notables like Tom Hoover on a somewhat regular basis.
But what makes Dodge stand out today? According to Doug, "It is the uniqueness of the brand. Look at what they are bumping out now – it is utterly incredible. You can buy an 800-horsepower car right off the lot to just go poke around in. No one else is doing that."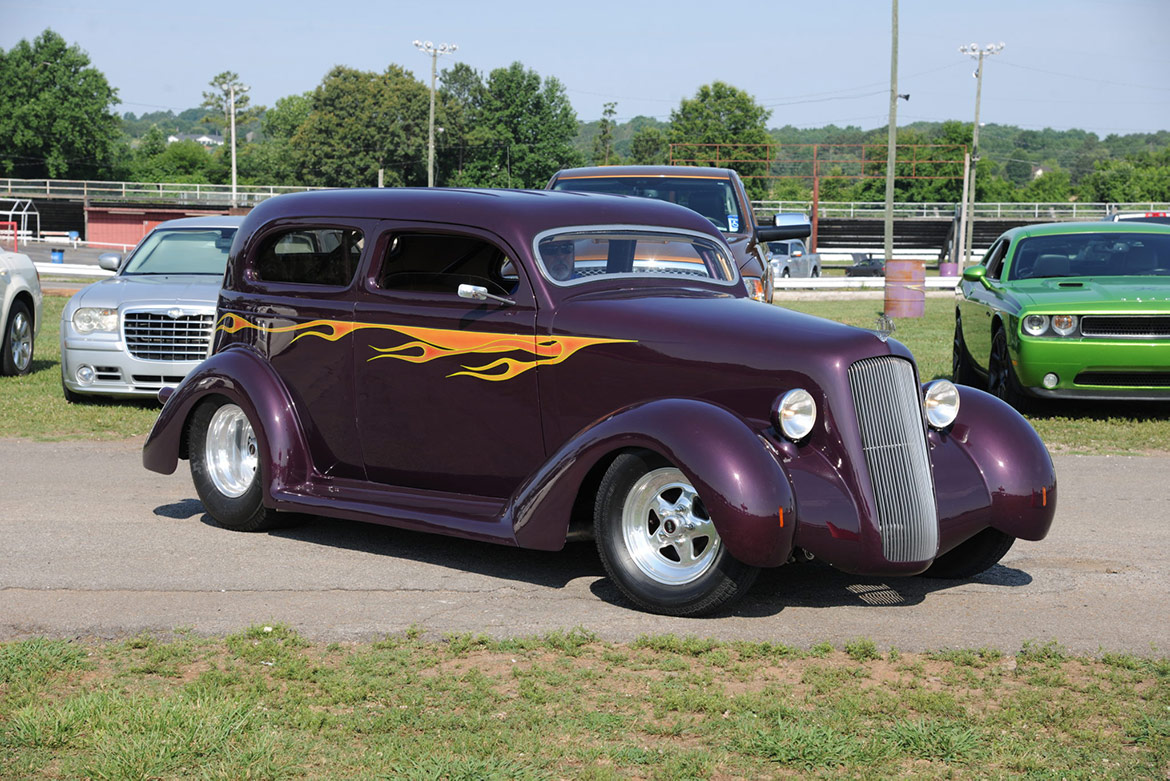 But are club members doing more than just poking around in their cool cars? In an era where digital media is overtaking human connection, what is the value of becoming part of a club like this? With YouTube tutorials to watch and DoorDash to bring you lunch, there's no need to leave the comfort of your garage, right? Not so fast! There are two key benefits you aren't going to find on your smartphone or tablet – comradery and expertise. "In addition to the lifelong friendships that are developed, which go far beyond a conversation around how to rev up an engine, being part of a club gives you access to a vast wealth of knowledge and technical expertise," Doug explained. "There's a lot of advice out there, and a lot of it is bad. Our club members know a ton, but we also have a great network of trusted experts to turn to for information or a helping hand." In fact, two of the club's participants run shops that are always here to help members on a variety of projects with "friends and family" pricing.
If you live near Huntsville, Alabama, you're more than welcome to check out a Tennessee Valley Mopar Club monthly meeting, join in on a cruise or attend the club's annual show. But if you live outside of the region, visit your local Mopar club. Or if you don't have one, it is pretty easy to form your own car club. According to Doug, "Social media makes finding people of like minds very easy – all you need to start a club is to get people together. Find a meeting place, set a date/time, tell everyone to be there…and you're on your way."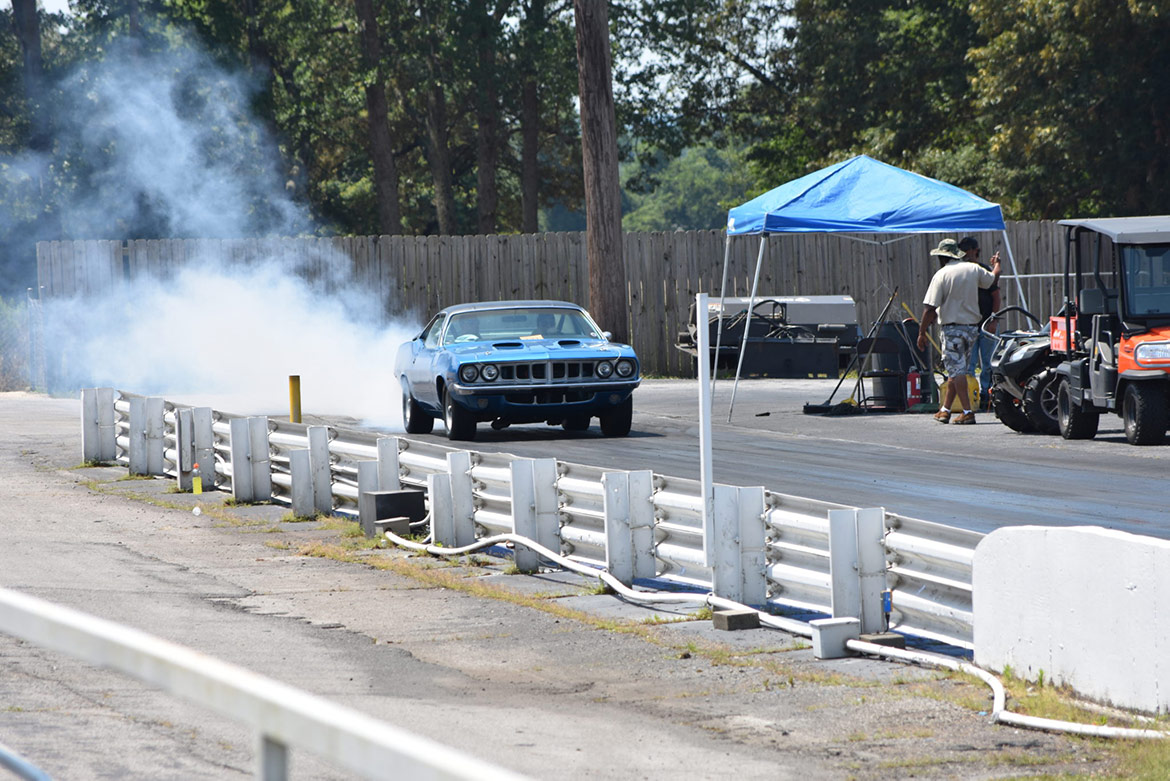 Of course, a full-fledged club that hosts an annual event requires a bit more than that, but it is a start. One of the keys to establishing one is building strong relationships with sponsors. "We have to pay quite a bit to rent the race track to host our show, and a substantial deposit must be given up front before we see any revenue," said Doug. "Sponsorships are key not only for our cash flow, but also to defer much of the cost in holding the event and make it affordable to both the participants and spectators. We couldn't do any of this without the support of these businesses, and we are incredibly grateful to them."
A big shout-out from the DodgeGarage team to all the hardworking members, volunteers and sponsors who work to make the Tennessee Valley Mopar Club the success it is! And a special thanks to Doug for sharing their stories with us.
Comments
Comments