The Nash Family's Symphony of Performance
2 years ago Owners + Clubs
When Raymond Nash starts one of his 10 Mopar® vehicles, the throaty roar is a serenade to family. Not just to his wife, Christina, and their two boys, Zachary and Dominic, rather, the whole family from parents and grandparents to siblings and their children.
The familiar melody dates back to Raymond's childhood. Specifically to his dad, Brian, the inspiration behind the family obsession.
In fact, each of Raymond's 10 vehicles is closely tied to family in one way or another. And each vehicle is an opportunity to bring people together through a common celebration of power. A symphony of performance.
Without further ado, it's only polite to make formal introductions…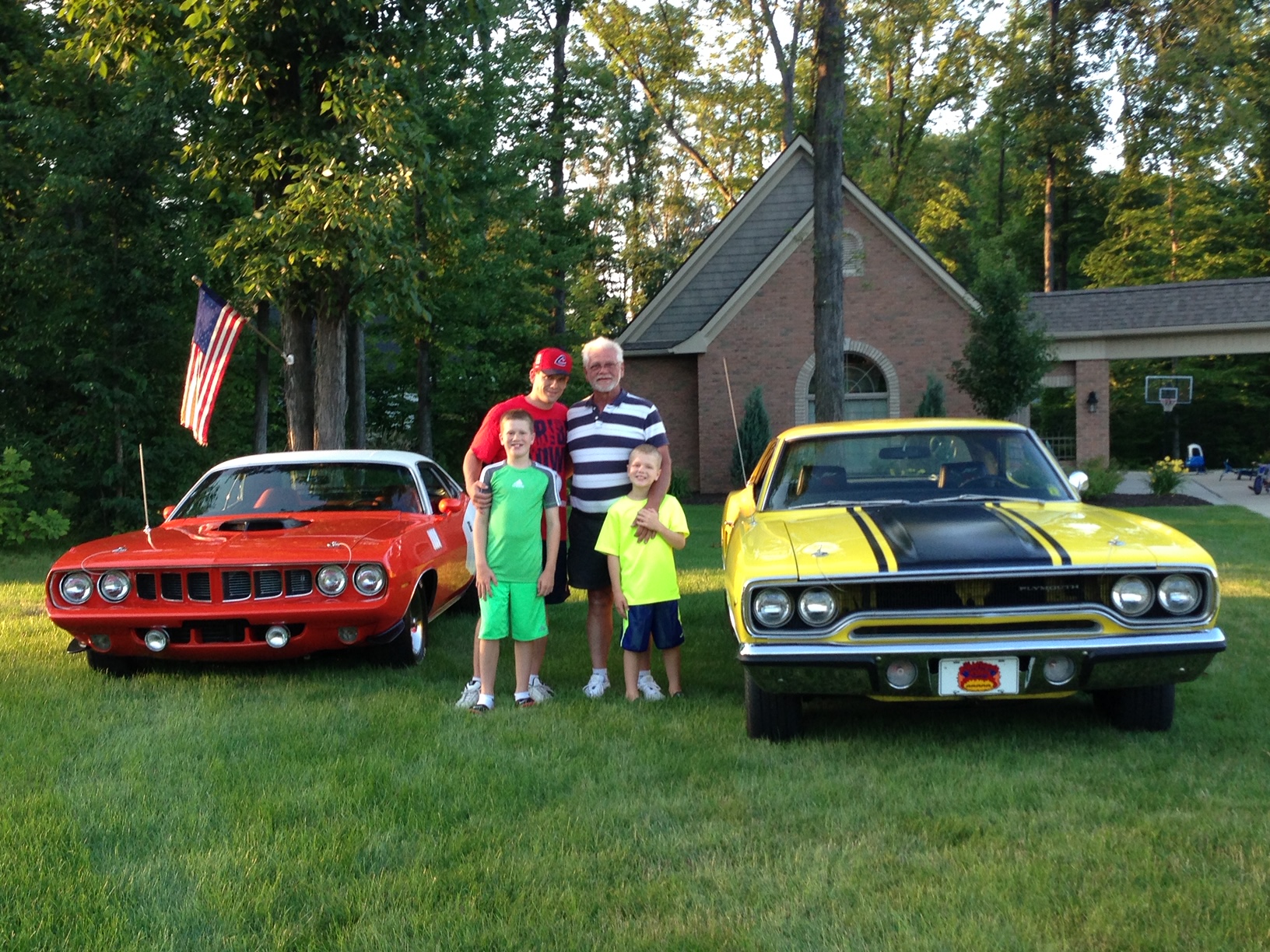 FAMILY TRAVELER, DAILY DRIVER, RACECAR HAULER: 2019 RAM 1500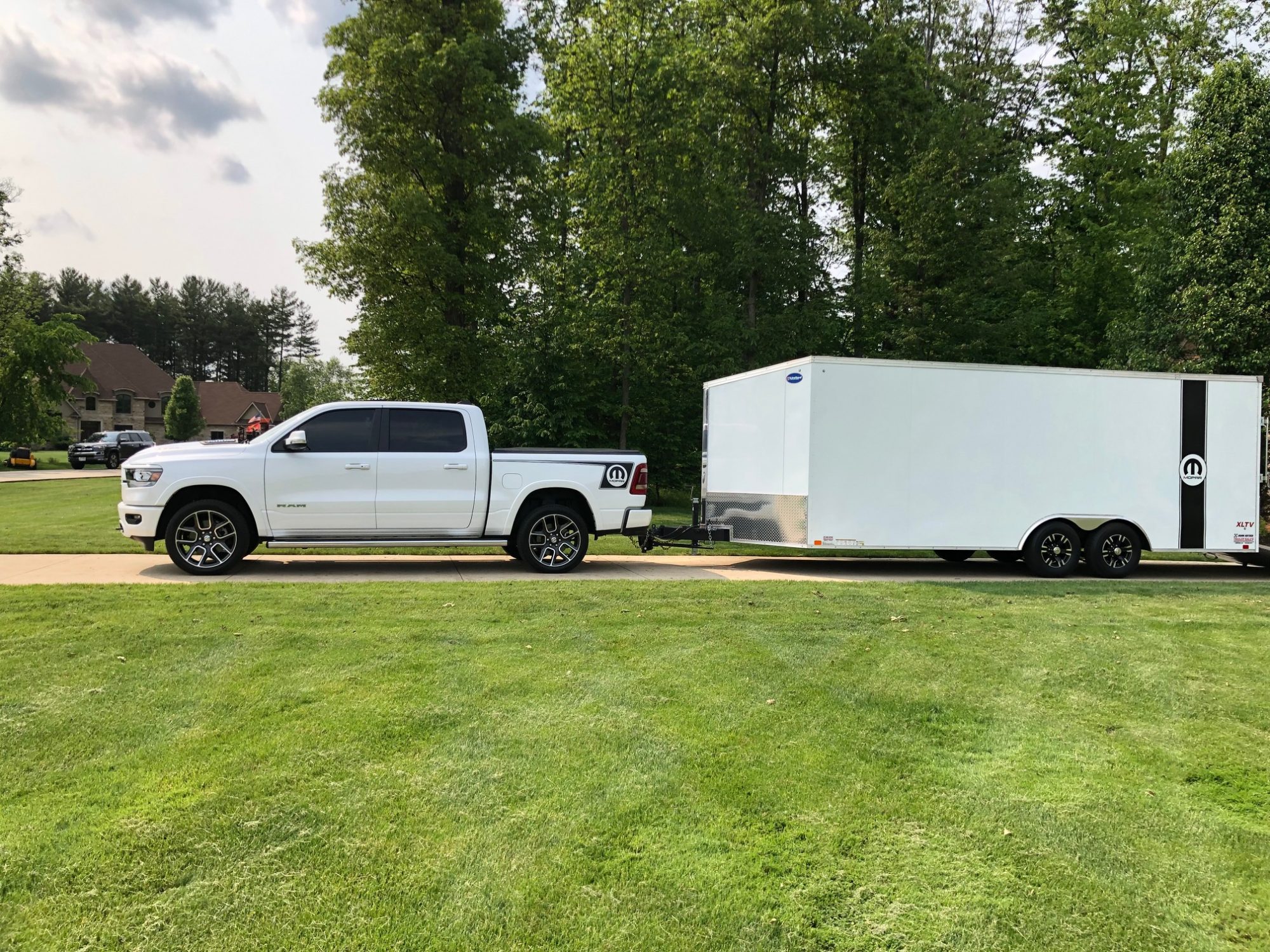 Every family has their go-to guys who know how to get exactly what you need. For the Nash family, those guys are Dean Molnar and Chris Folta from Brunswick Automart. They hooked Raymond up with this 2019 Ram 1500 with full towing package, air suspension, 392 gear and Mopar hockey stripe. Shout out to Rob Flemming, Rob Moore and Gary Long in the service department for always keeping the family fleet running strong!
THE MOM-MOBILE: CHRISTINA'S 2020 DODGE DURANGO R/T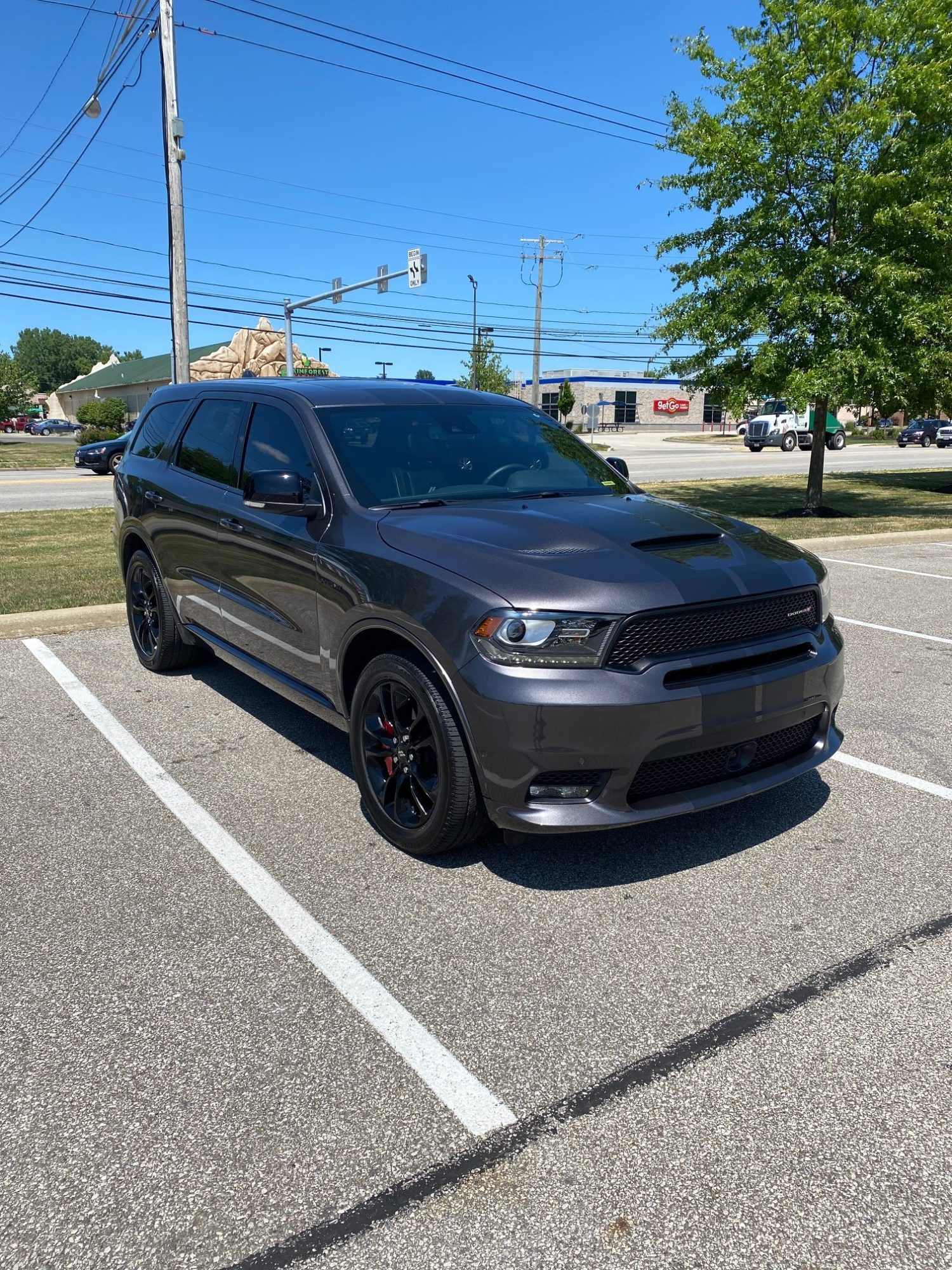 It's super mean, even at the supermarket. "Just like with all of our vehicles, we quickly installed an aftermarket exhaust to make it louder," said Raymond. Christina's Durango is hard to miss. Not only can you hear her coming, you can't take your eyes off of this monotone beauty with red calipers, tinted windows and a bold stance.
COOLEST CAR IN THE HIGH SCHOOL LOT: ZACHARY'S 2015 CHRYSLER 200S AWD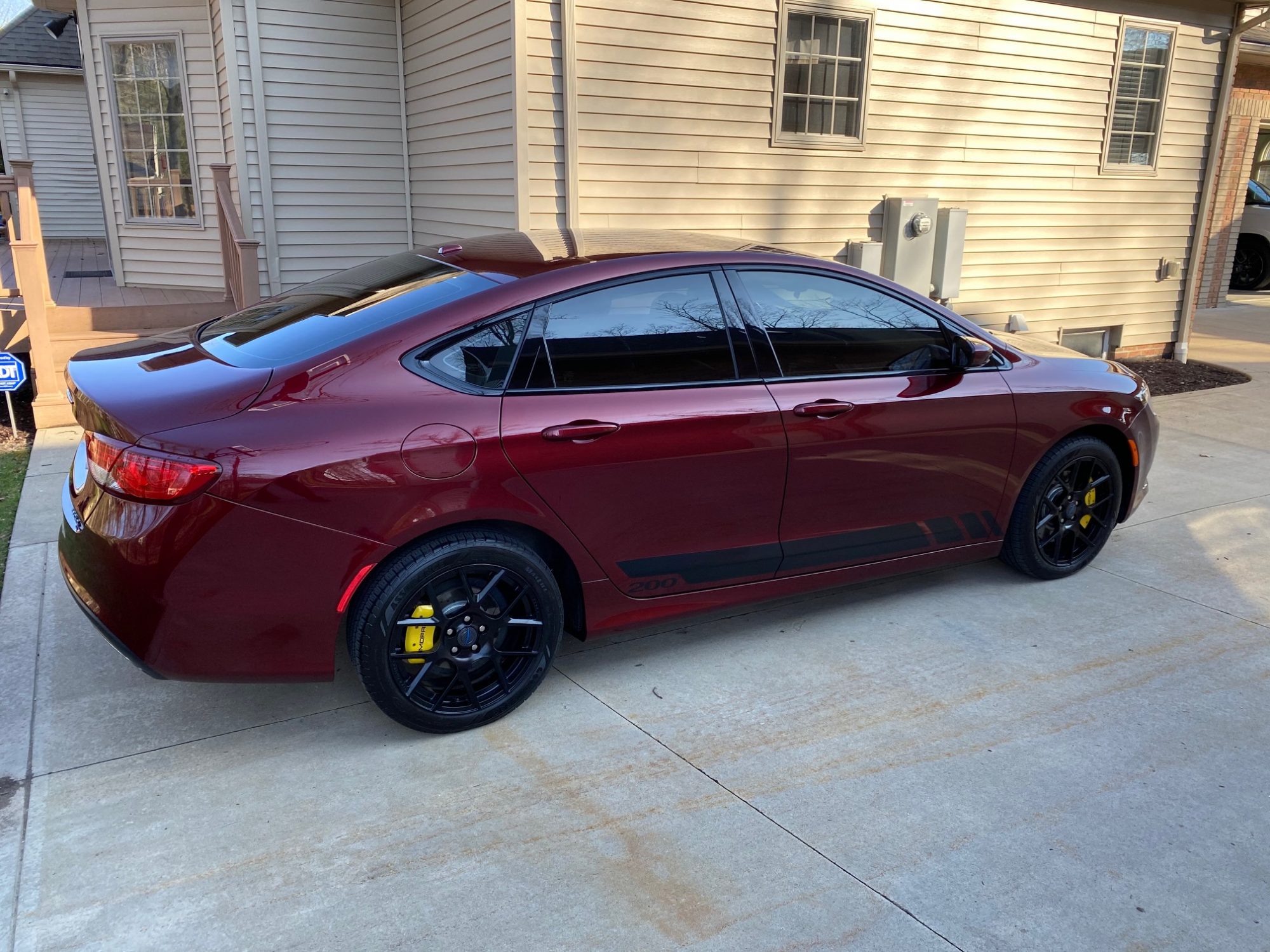 It's not the newest car in the high school parking lot, but it's one of the coolest. Zach's 200S AWD is modified in almost every way possible with new cross-drilled rotors, custom black emblems, tinted windows, K&N cold air induction system and a plethora of Mopar parts, such as standout yellow caliper covers, lightweight wheels, brake/throttle pedal kit, seat belt covers and exhaust.
(ALMOST) READY TO RUMBLE: DOMINIC'S 2004 DODGE RAM 1500 RUMBLE BEE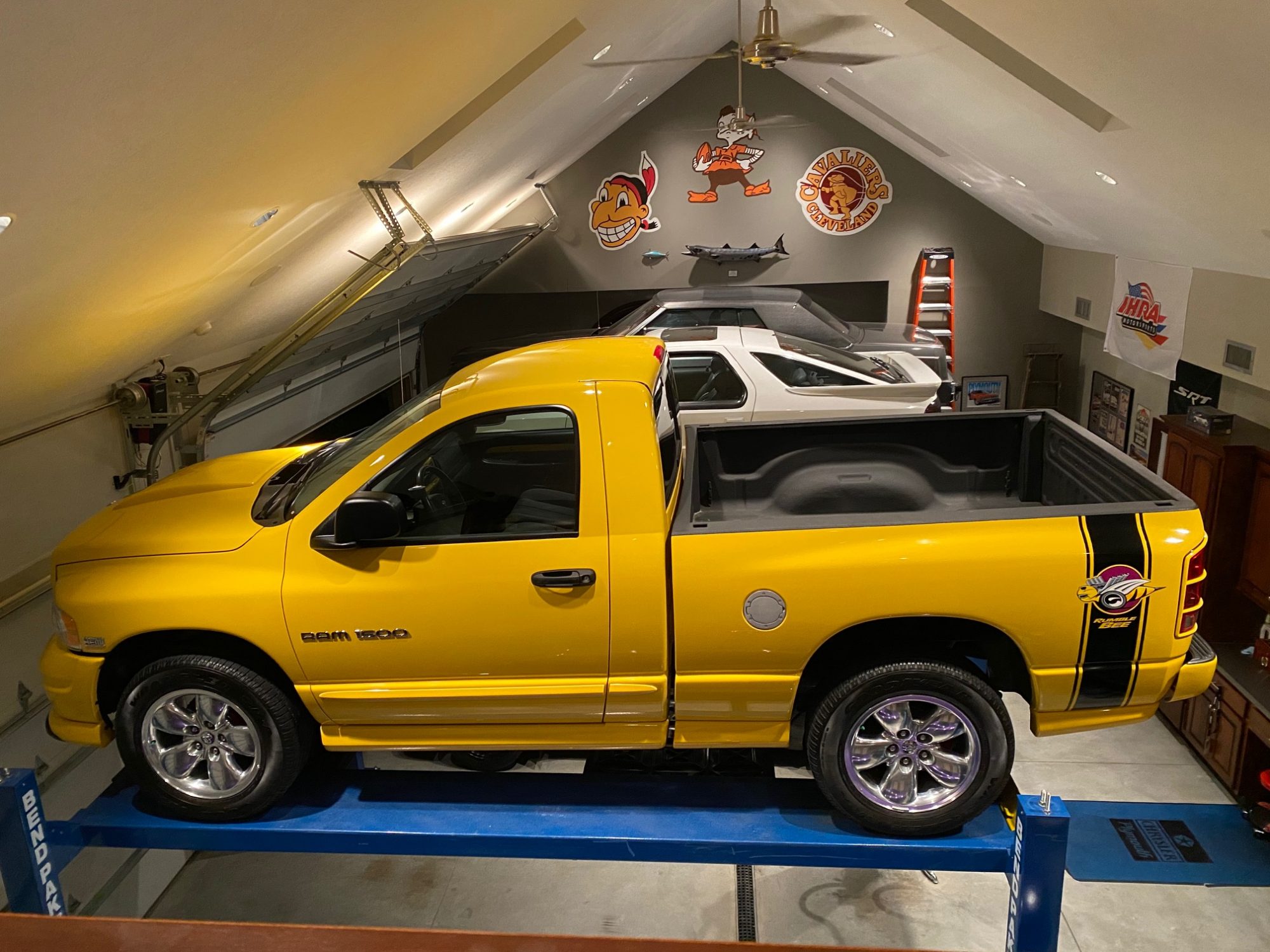 With one year until he's able to drive on the street, Raymond's youngest son, Dominic, is already an IHRA and NHRA licensed Jr. Dragster Racer. He's been working in an apple orchard to help afford this Rumble Bee, and bought it sight unseen from Washington state. Dominic and his dad have cleaned it up, refreshed the driveline, and added new cross-drilled rotors, calipers and tinted windows. Dominic plans to use some of his hard-earned cash to install a cat-back exhaust system, black wheels and custom black emblems, and then to upgrade the audio/video system. Almost ready for that 16th birthday.
COLLECTOR AND COURTSHIP: 1 OF 200 1992 DODGE DAYTONA IROC R/T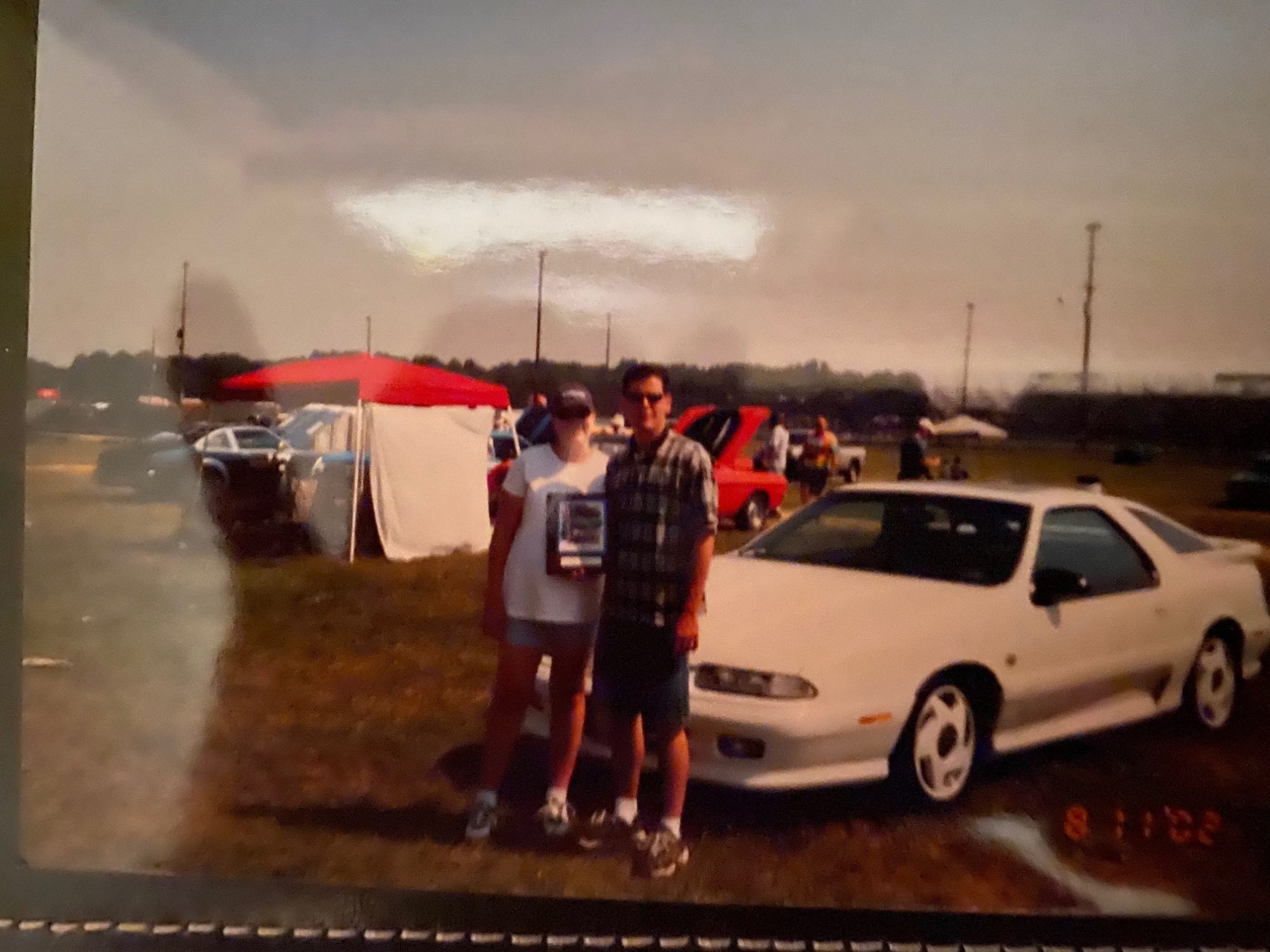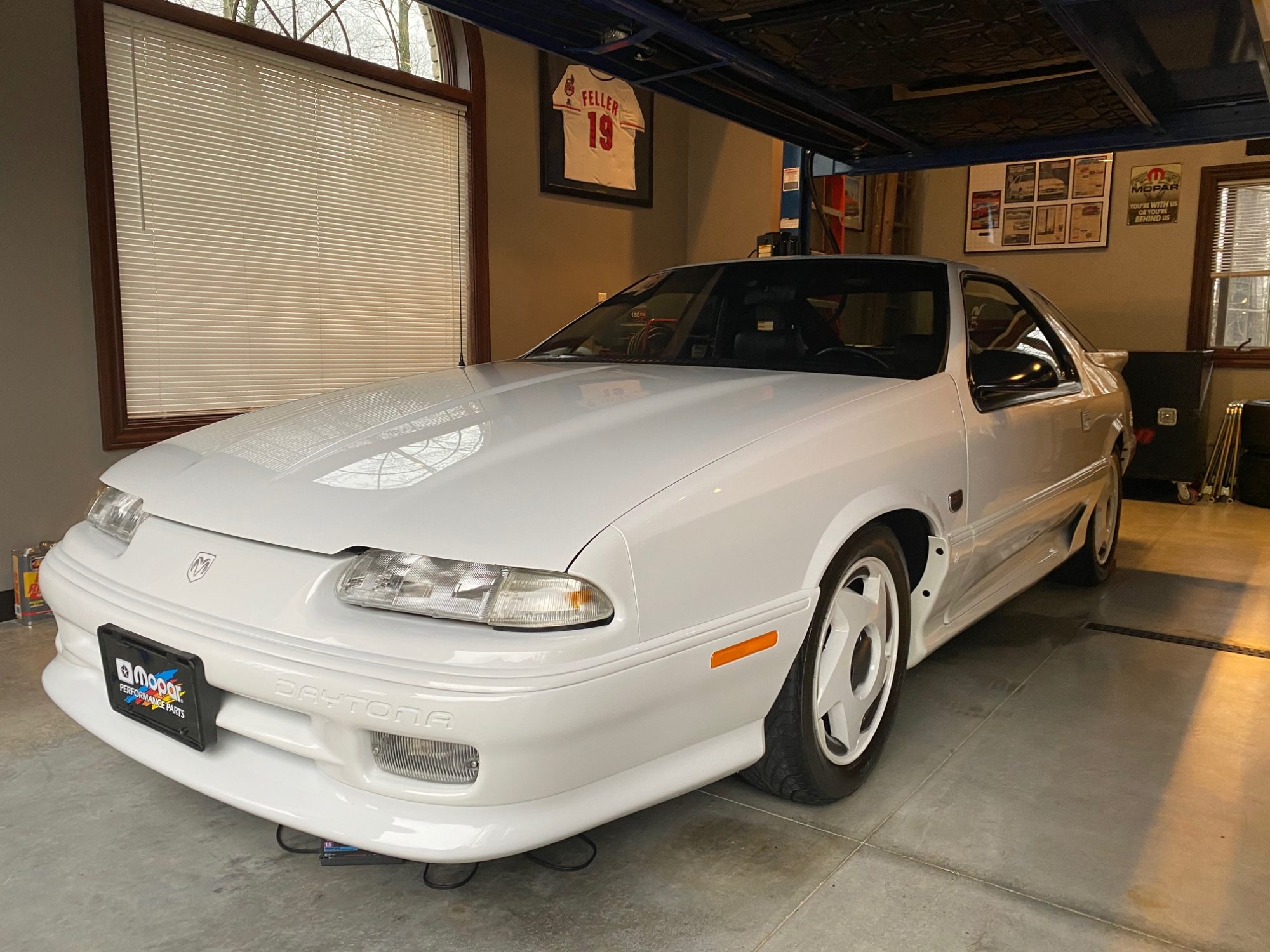 This isn't Raymond's IROC's editorial debut. It was featured in Mopar Action magazine in 2011 and again online earlier this year. But that's not all that makes it special … it has only 7,000 miles on it. It's Raymond's first collector car, and one of three Daytonas he had when he met and married Christina. It was also the catalyst for conversations between Nash and Christina's families about their common love of all things Mopar. He still drives it, and so do his boys for their manual trans training.
EASTER AT THE GRANDPARENTS: 1982 DODGE MIRADA CMX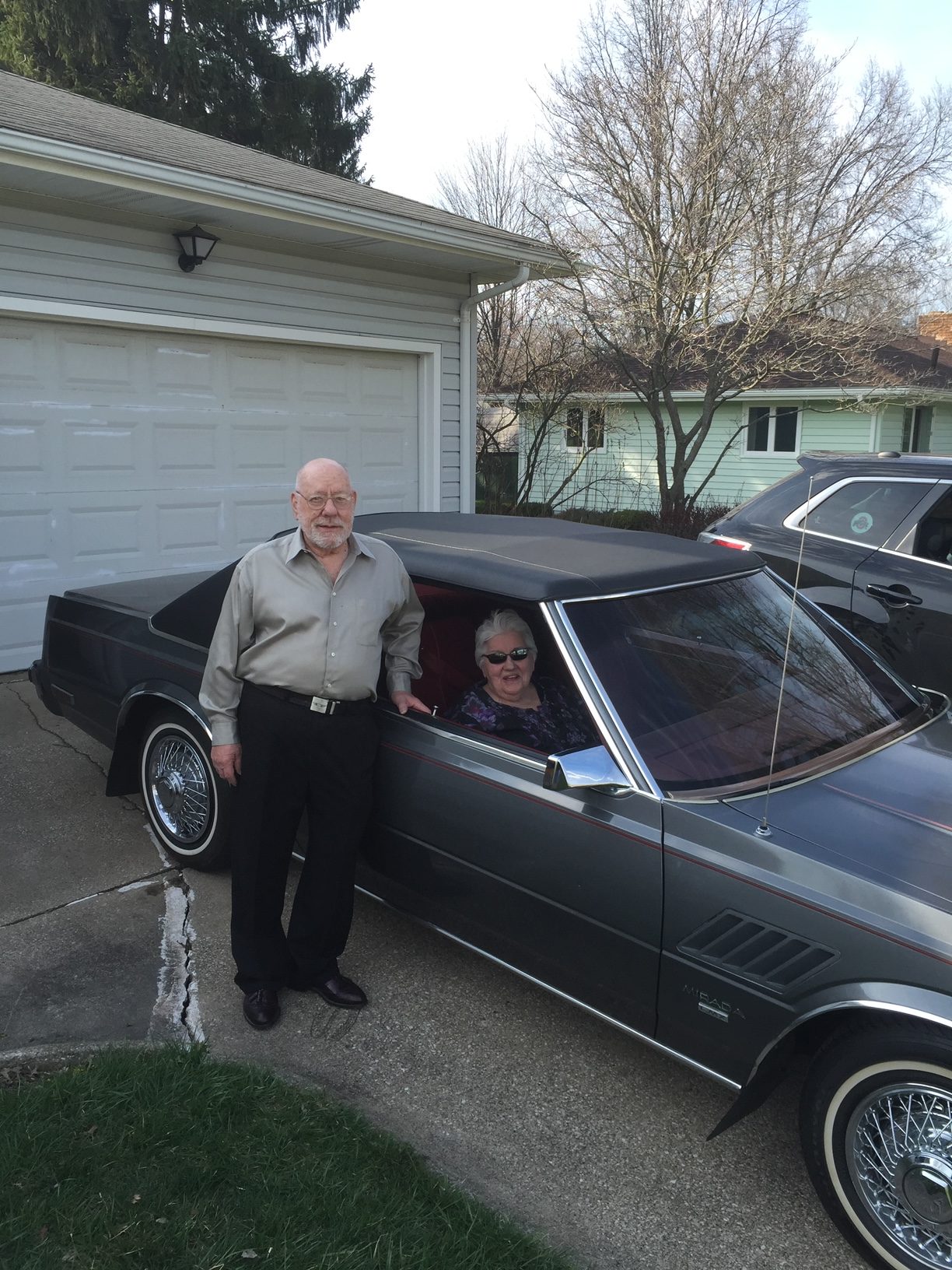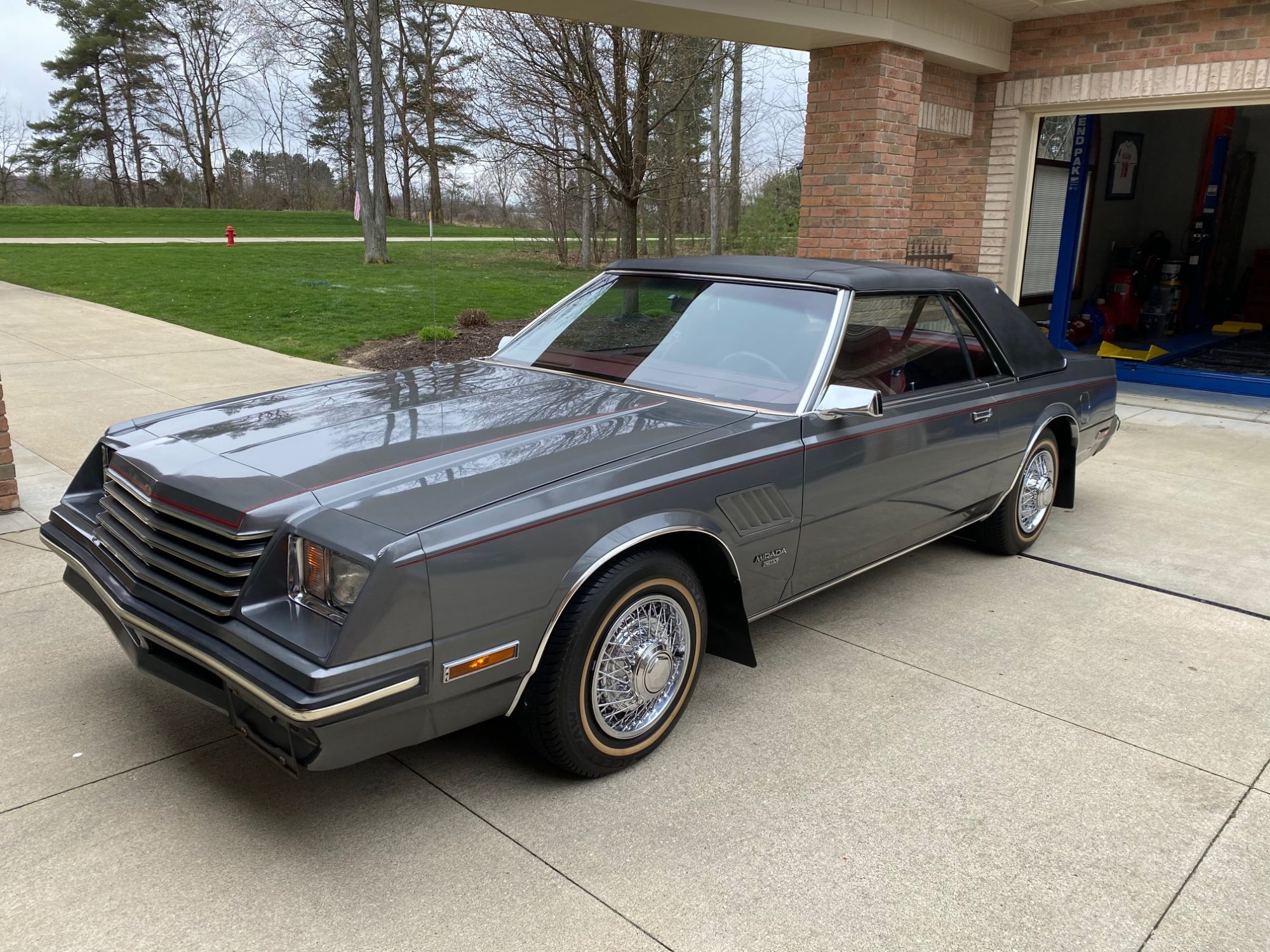 "This 1982 Dodge Miranda CMX is my wife's grandparents' car. I bought it from them and keep it for them to take on the road from time to time. On Easter Sunday, or a nice summer day, we take it over to their house so they can take it for a drive," said Raymond.
FAMILY CRUISER: 1967 DODGE CORONET R/T RESTO MOD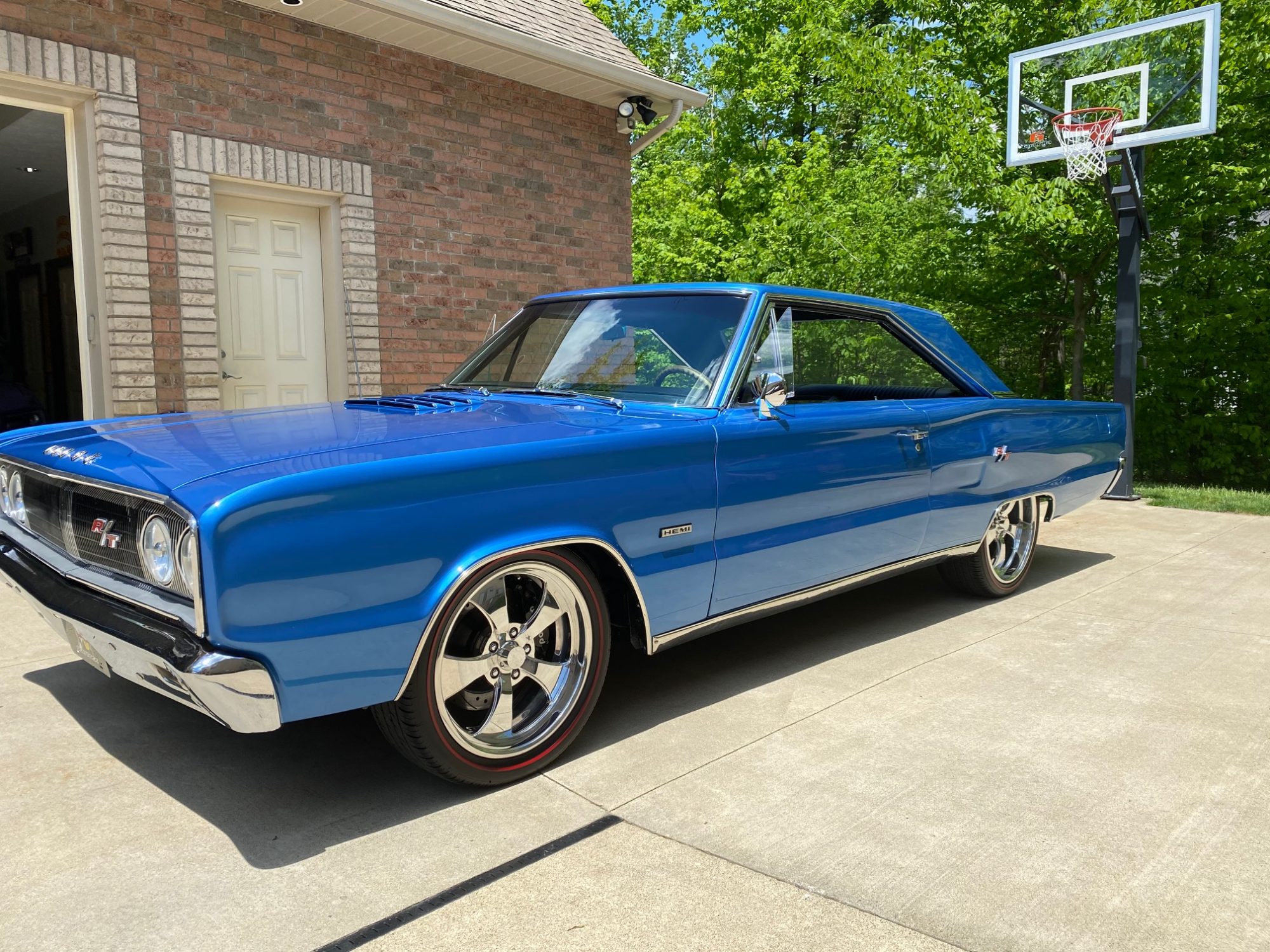 Getting the family together and touring the town is the epitome of family time well spent. Especially in this B5 Blue Pro Touring Resto Mod complete with a crate HEMI® engine, Hotchkis front and rear suspension system, lowered stance, full digital dash, Viper Tremec 5-speed tranny, headers with 3-inch custom exhaust, custom wooden steering wheel, upgraded headlights, lightweight oversized wheels and a Bluetooth® stereo.
Said Raymond, "It rides like a new car, but it has the nasty, muscle sound of a growling 600-hp HEMI engine. It's a handful."
SINISTER FROM STOCK: 2018 DODGE CHALLENGER SRT® DEMON #128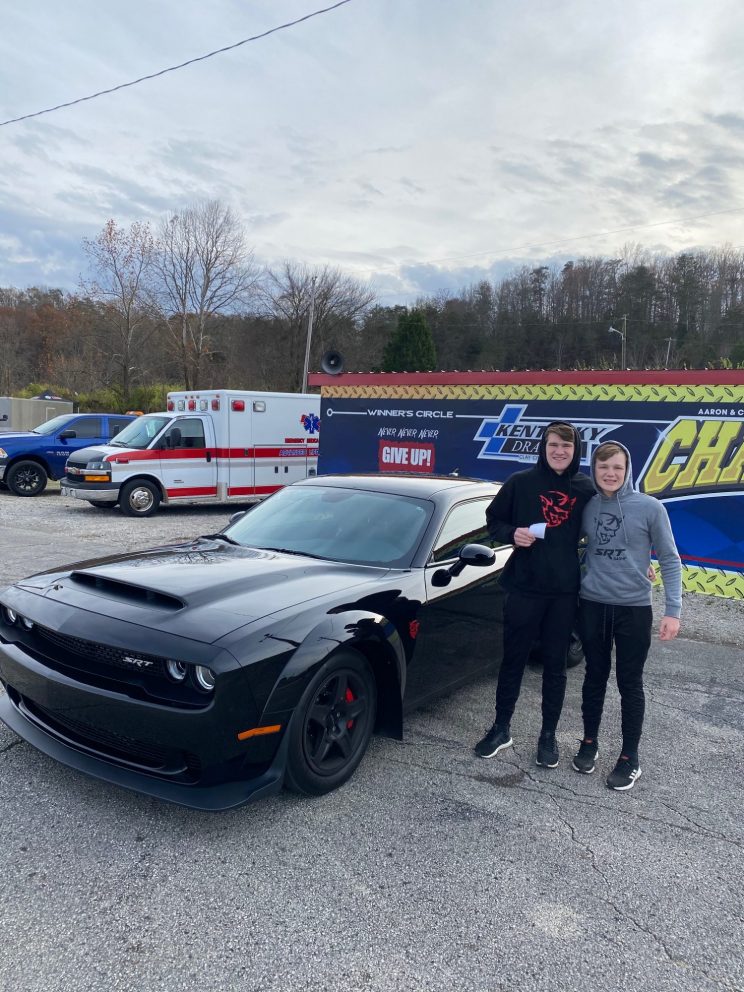 "When I got it, I immediately had it wrapped, ceramic pro coated, did the 500-mile break in, had the crate parts installed and hit the track. We've already done a few Legion of Demons/Legion of Mopar Racing events, private track rentals and then accomplished this (see picture below) with the help of Byron Godbee (from the Legion)…" said Raymond.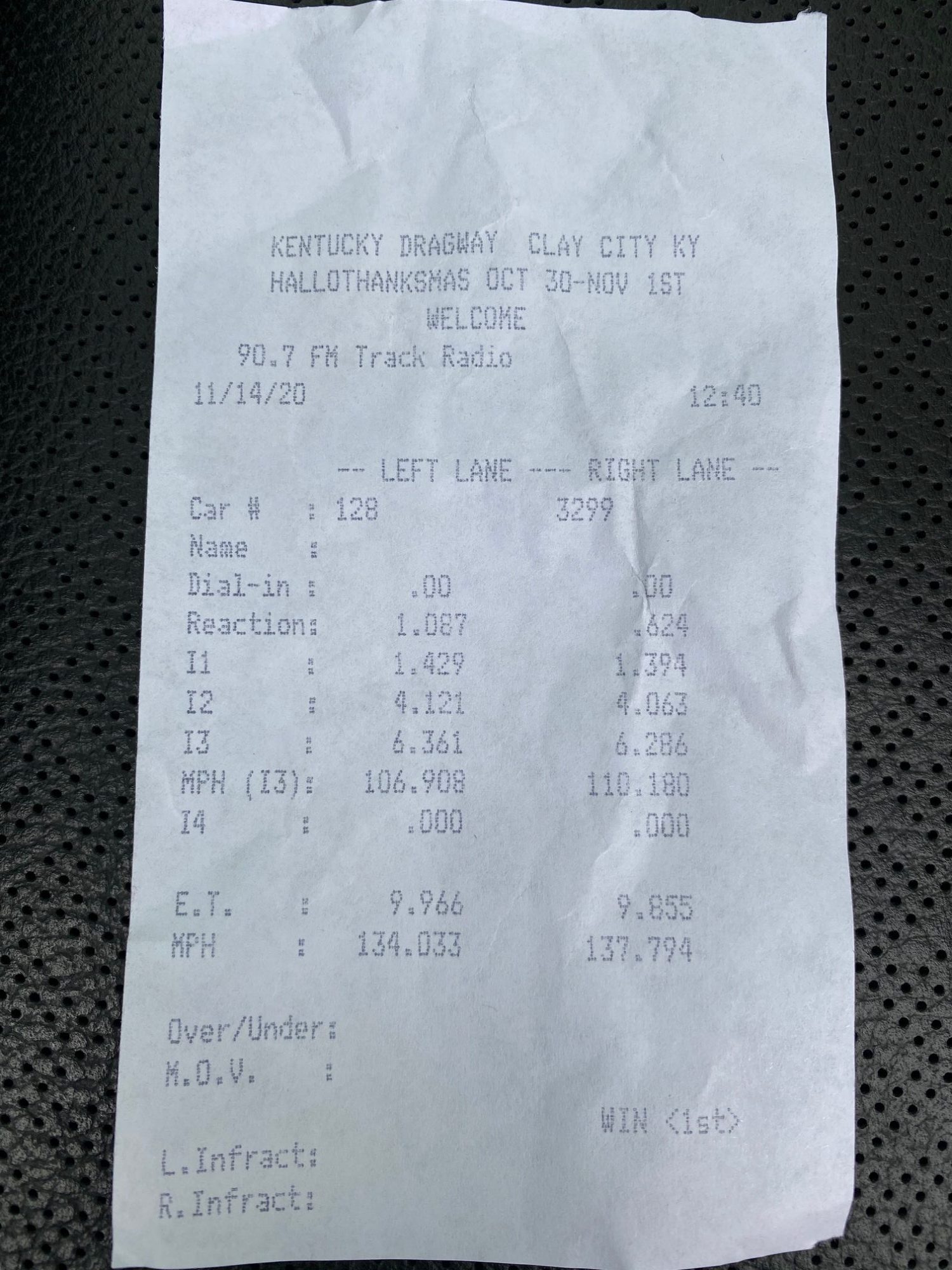 ODE TO DAD: 2014 DODGE VIPER SRT 1 OF 44 IN STRYKER GREEN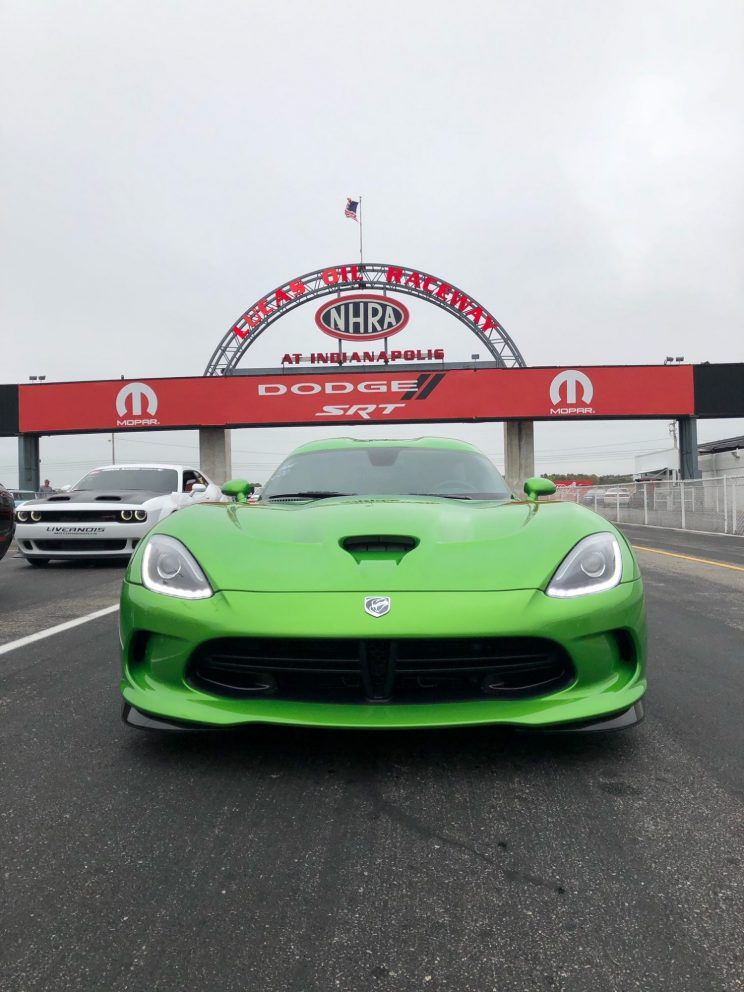 "My dream super car has always been a Viper. As a young man, my dad told me it was a long shot to own one," said Raymond. Well, it seems that was all the motivation he needed. Nash has had a few Vipers so far, but this one is his favorite. "It's all stock, and is the quickest Viper I've ever owned. And super responsive and tight."
CHRISTINA'S CHRISTMAS: 2016 DODGE CHARGER R/T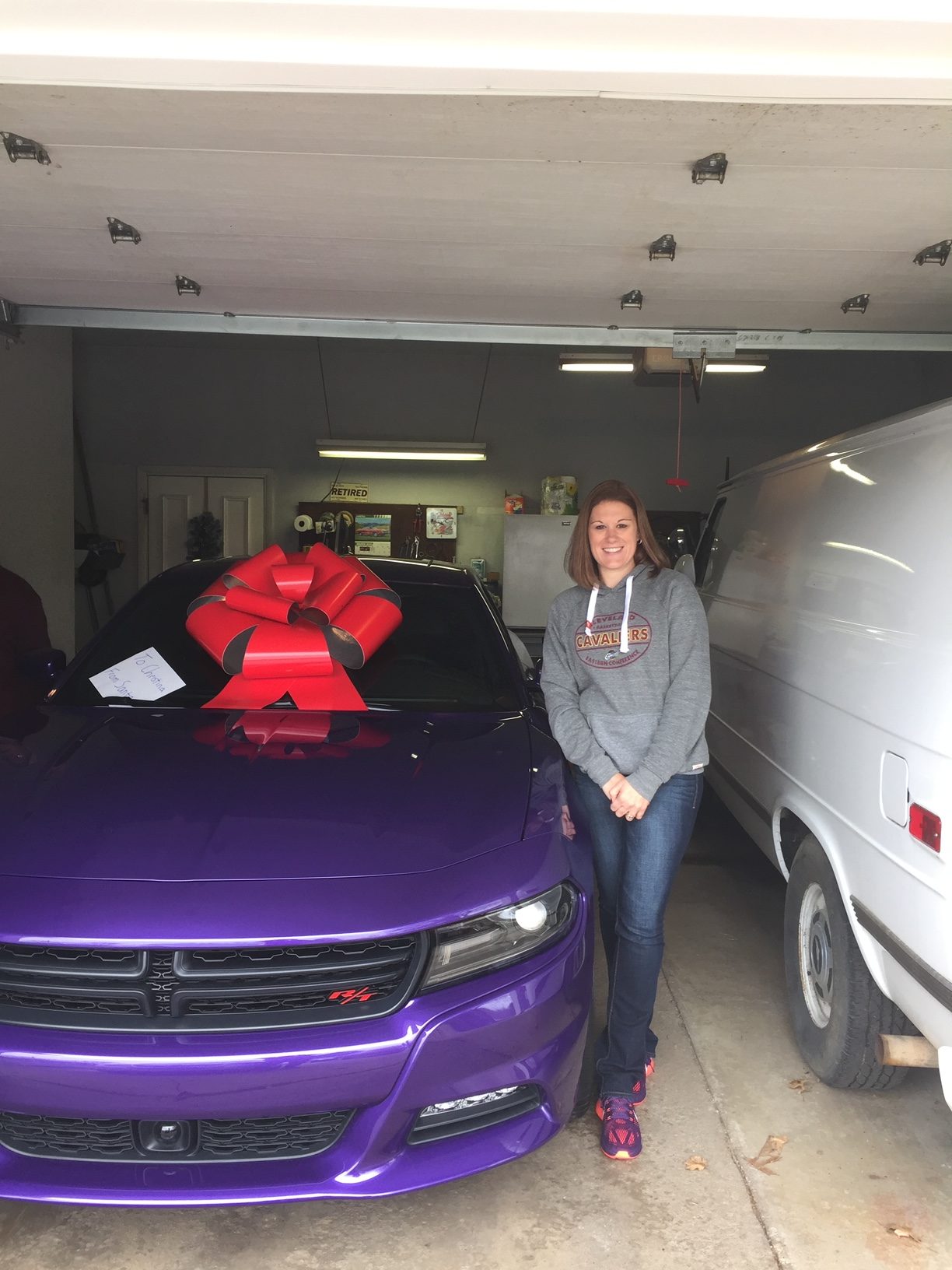 This is Christina's "fun" car. A Plum Crazy Dodge Charger R/T, conveniently stashed at her grandparents' house for two weeks before she received it on Christmas Day!
AND ONE WAITING TO TAKE THE STAGE
And his next one … is a beast! Raymond's 2021 Dodge Challenger Mopar Drag Pak will be one of only 50 to roll out of Watson Engineering in Brownstown, Michigan. With this beast built solely for racing, track days are about to reach the next level of excitement.
Said Raymond, "One of the best parts of this collection is the time I spend enjoying it with my wife, boys, brother, Dad, in-laws and nieces/nephews. I have great memories and I'm looking forward to making many more!"
Those memories are music to our ears.
Comments
Comments
Next