Team GRMPYCAT is Building the World's Meanest Dodge Rampage
3 months ago Owners + Clubs
The Dodge Rampage was a "pickup car" offered by the Chrysler Corporation from 1982 through 1984. Like most new cars from the 1980s, the Rampage was only offered with front-wheel-drive and a naturally aspirated 2.2-liter four-cylinder mill that delivered between 84 and 99 horsepower, depending on the model year. Unlike many of the other compact FWD Dodge cars, the Rampage never got a high-performance package, so finding a fast Rampage is relatively unusual.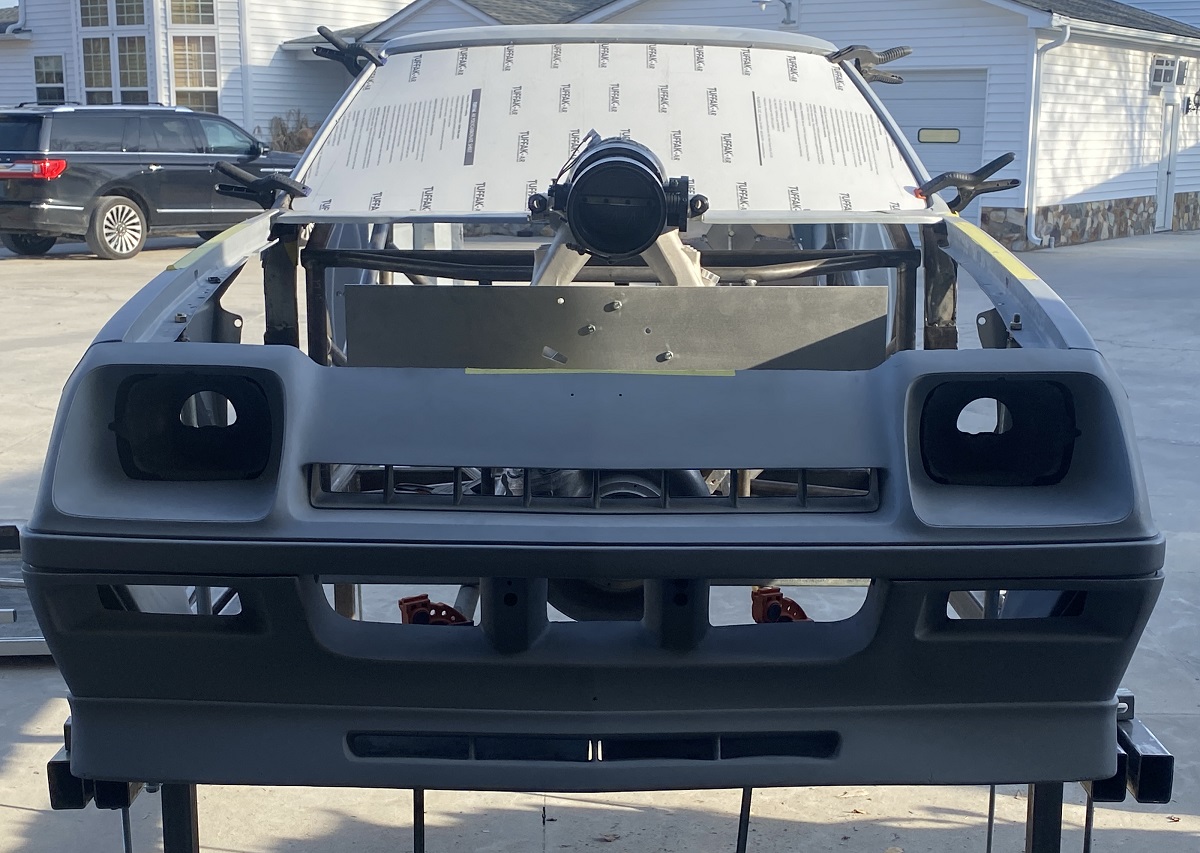 When Kevin Helmick came across a Dodge Rampage for sale online, sitting in weeds and looking unloved, it occurred to him that he had never seen a fast one and it might make for a unique racecar – so he bought it. If you follow the modern Dodge racing community, Helmick's name should jump out as the owner and driver of GRMPYCAT, one of the world's quickest and fastest Dodge Challenger SRT® Hellcat racecars. Helmick knows a thing or two about going fast, but with this Rampage build – which he named Seraphim – he plans on going a whole lot faster than he does in his SRT Hellcat Challenger.
Just to throw out some quick numbers, Helmick's GRMPYCAT Dodge Challenger has run a best 8th mile time in the 4.3-second range while running a best quarter-mile time of 6.99. With this Rampage, his elapsed time goals are 3.8 seconds in the 8th mile and the 5-second range in the quarter-mile. "I plan to challenge the fastest Gen III HEMI® build on the planet," says Helmick, and if he gets near those goals, he will definitely be able to do so.
As you might imagine, trying to get a Dodge Rampage into the 5-second quarter-mile range is a major undertaking that will require massive upgrades to every aspect of the vehicle. This process started with Jason Brazzel of Brazzel Performance Fabrication, who built a custom chromemoly 25.1 certified chassis out of a QuarterMax chassis kit for a Chevy S10 pickup. This chassis was built to carry the body of the Rampage while safely handling the kind of power needed to run in the 5-second quarter-mile range. Helmick points out that the chassis has been designed to run both big tire and small tire setups, allowing the team to compete in a wider variety of racing events.
The engine of Helmick's Dodge Rampage is a 440-cubic-inch solid billet aluminum Gen III HEMI, designed by Demon Performance, milled by Noonan Race Engineering and built by TKM, similar to the engine in the GRMPYCAT Dodge Challenger SRT Hellcat. The key difference is that the aluminum HEMI engine in the Rampage will be fitted with a ProCharger F3X-121 and a Chris Alston gear drive where Helmick's Challenger is boosted by a gigantic turbocharger.
Power from the billet HEMI engine is sent to the rear wheels by means of an ATI Max Effort Turbo 400 transmission and a full floating pro mod-style rear differential from Strange Engineering. Between the smaller chassis, the smaller overall footprint and some other lightweight items such as carbon fiber brakes, Helmick's Dodge Rampage will be quite a bit lighter than his Challenger SRT Hellcat. While it is built with items that are technically backup parts for GRMPYCAT, he points out that "we will see who backs up who", as there is a good chance that of the Dodge Rampage and the Dodge Challenger SRT Hellcat, the Rampage will be the quicker of the two.
Once Kevin Helmick's "Seraphim" Dodge Rampage is built, including custom body work and a cargo cap that creates a widebody panel truck look, he plans to compete in the Modern Street HEMI Shootout Outlaw class, along with the Warrior Club series. Helmick has experienced a great deal of success in the MSHS and in other programs with his Dodge Challenger SRT Hellcat racecar, but with the prospect of a quicker HEMI engine-powered racecar on the way, he could soon be showing up to the track with two of the quickest Gen III Dodge racecars in the world.
Comments
Comments