DSR HEMI® Top Fuel Dragsters and Charger Funny Cars Head to Hotlanta!
5 years ago Racing
The sleepy countryside around Commerce, Georgia, will shake, rattle, and roll this weekend as the roar of our 11,000 horsepower HEMI® powered Top Fuel Dragsters and Charger R/T Funny Cars will be heard across the Peach State. The 38th annual NHRA Southern Nationals rolls in Atlanta Dragway and our Dodge//Mopar® DSR drivers, fresh from the Charlotte NHRA Four-Wide Nationals, are ready to attack the strip.
For the defending Funny Car event champion, Ron Capps, he's looking to repeat and is ready to go some rounds.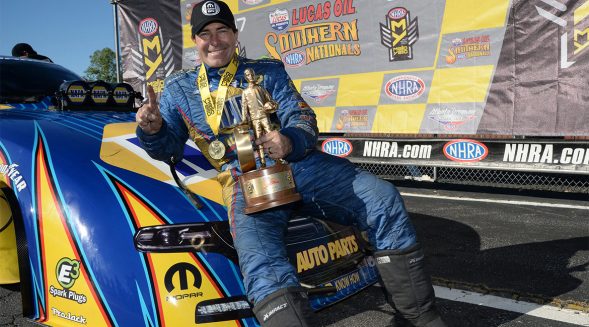 "Well here we are, that time of the year to go to Atlanta Dragway. We're going to a race where we are defending our win from last year," said Capps.
Atlanta Dragway also holds a special place in Leah Pritchett's heart. The driver of the Dodge//SRT® Mopar Top Fuel Dragster made her first professional final round appearance at the 2015 Southern Nationals.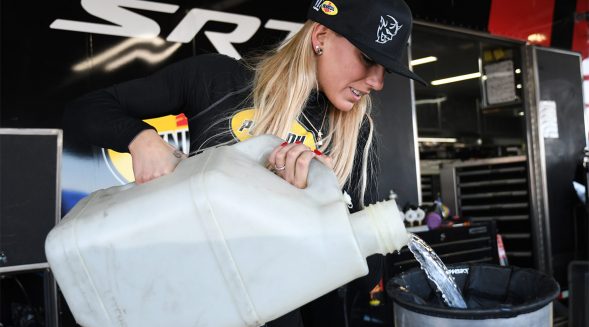 "Finally over the 100th race mark, with Atlanta kicking off the next 100. Not only was this my first race with DSR in 2016, but I've got FireAde, my original supporters, backing our team as the primary this weekend," exclaimed Pritchett. She also reset the track record at Atlanta Dragway in Top Fuel last year with a blistering 3.69 E.T. so her crew will look at data to set up the chassis and clutch during the first qualifying session.
Her DSR Top Fuel teammate, Tony Schumacher, also has a fondness for southern hospitality, NHRA style. The multi-time NHRA World Champ raced to a runner-up fish during last year's Southern Nationals.
"The problem with Atlanta is that track's too long (joking). I was winning many times and the other guy passed me. Seriously though, this race is in the home area for our sponsor, Coca-Cola. We seem to specialize in the absolute must-win events. And for my entire career, there haven't been many must-wins in May, but this year, it's a little different. We are in need of a win in a major way. It's been over a year now, something like 26 races since we won the 2017 Gatornationals. That's far too long for this U.S. Army team. We've had some chances to win since last year, but we haven't sealed the deal," said Schumacher.
After a frustrating race last weekend, current NHRA Funny Car points leader, Jack Beckman, is looking at this weekend's Southern Nationals as an opportunity to put more distance between him and the pack.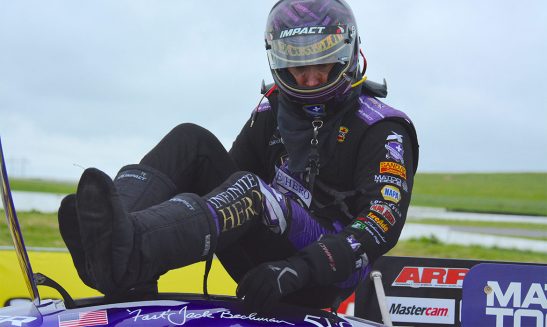 "With the new style of track prep, the last two races have been very difficult for the nitro crew chiefs to adjust to, and it's made it pretty interesting as a driver. I have all of the trust in the world in the Infinite Hero guys. I'm sure they'll figure it out soon and our Dodge will be back in the winner's circle," said Beckman.
His fellow DSR Funny Car pilot, Matt Hagan, was also feeling Beckman's pain form last week's Four-Wide event. Hagan is ready to get down to business and back to the more traditional two-lane style of drag racing.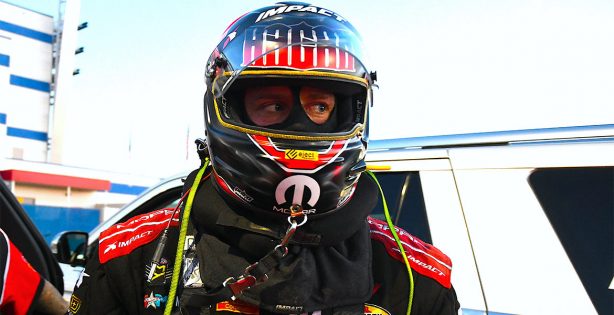 "Atlanta will be a crapshoot. With NHRA's new track prep and the fact that it's going to be 75 – 80 degrees out there this weekend, I'm not really sure what to expect. We might end up having to change our entire combo if NHRA stays with this spray. Hopefully, they decide to spray like they used to on hot tracks and maybe pull the spray back on really good, tight race tracks when it's cool outside. But we'll figure it out, we'll have a game plan and see what happens," commented Hagan.
After making it to the Funny Car finals at last weekend's NHRA Four-Wide race in Charlotte, Tommy Johnson Jr. is optimistic going into the Southern Nationals.
"Atlanta hasn't always been my best track, but the way we are running lately, and coming off of a final round at the four-wide, I'm pretty excited to see what this year at Atlanta has in store for us. Hopefully, this will be the year that I turn it around in Atlanta and win it, and overcome all of the obstacles I've had along the way at that track," said Johnson.
If you want to catch all the action from the comfort of your couch, FS1 will televise Friday's NITRO qualifying session starting a 7:30 pm ET. If you have plans that night, no worries, Sunday's finals will also be on FS1 starting at 6:00 pm ET.
Comments
Comments
Previous