Summit Racing Equipment NHRA Nationals Preview
5 years ago Racing
Our Dodge/SRT® and Mopar® Don Schumacher Racing Top Fuel Dragster and Funny Car teams will lay some rubber and rattle the windows this weekend at the Summit Racing Equipment NHRA Nationals in Norwalk, Ohio. With 11,000-horsepower supercharged HEMI® engines propelling these machines to sub four-second ETs down the strip at the massive Summit Racing Equipment Motorsports Park, you know it'll be fast and loud.
For Jack Beckman, driver of the Infinite Hero Foundation Dodge Charger R/T, he returns to Summit Racing Equipment Motorsports Park as the defending Funny Car event champion and would like to add another win.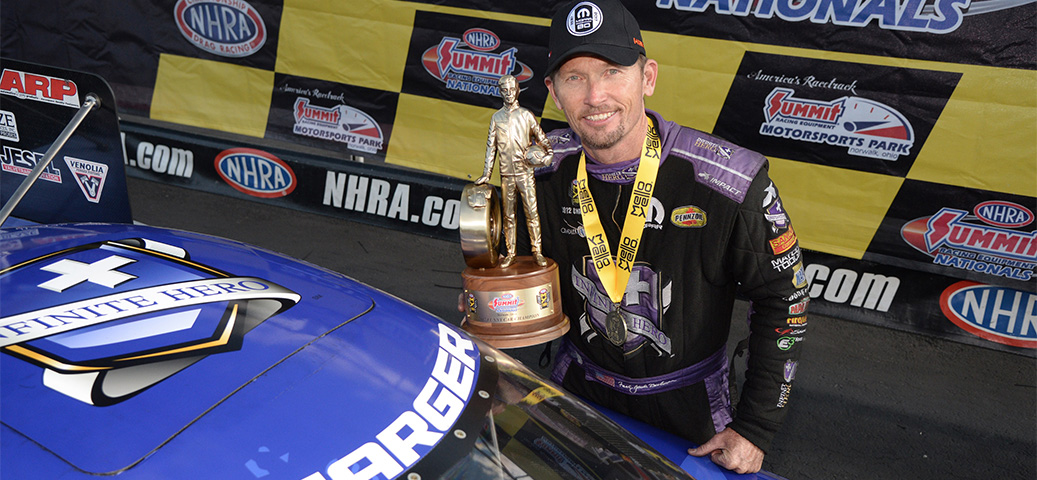 "Not only will Norwalk mark the halfway point in the season, but we're in that 'summer swing' where the races go by super-fast," said Beckman. "It's not the time to be struggling with the tune-up, yet we've been wrestling with the Infinite Hero Dodge for the last five races. After a brand-new clutch, a brand-new racecar, as well as the changes to the track preparation, we have struggled to find our consistency from earlier in the year. That being said, I totally know that our guys will figure this thing out quickly and hopefully get us back in the winner's circle in Ohio."
Coming off his recent Funny Car win at the NHRA Thunder Valley Nationals at Bristol Dragway, DSR teammate Ron Capps would like to keep the momentum going and also visit the winner's circle. Unfortunately for the 2016 event champion, who was also the three-time runner-up (2011, 2013, 2014) at Norwalk, there are 15 other Funny Car drivers just as determined to get there before Capps and take him out in the opening round.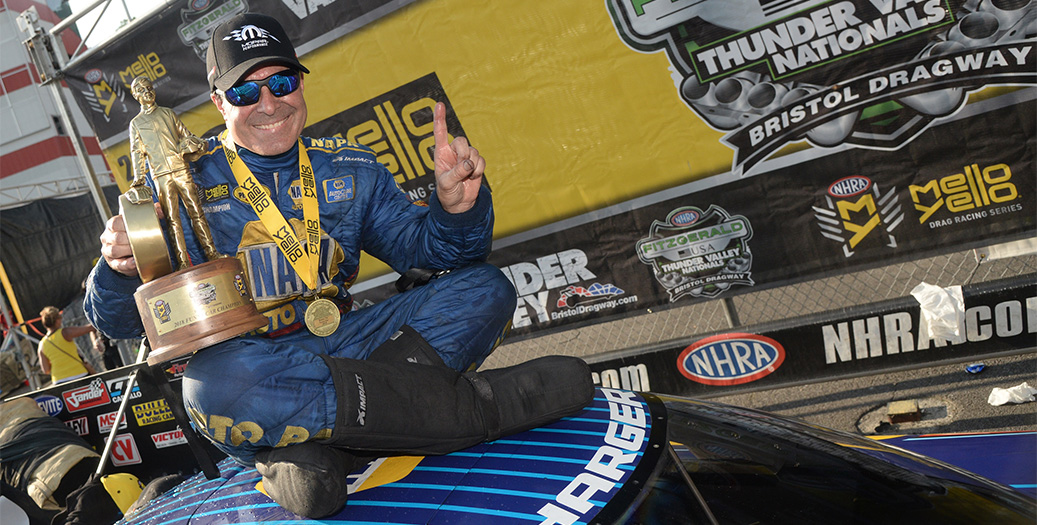 "At this time of the year, I always get excited about our schedule, and one of the biggest reasons is our race in Norwalk, Ohio," said Capps. "If you've been to that track you know why. The Bader family makes it such a great race for the fans, but even more so for the racers. The fact that they have put a brand-new concrete track down between last year's race and this year's race is going to be awesome. It doesn't look like it's going to be as hot as last year, which is going to be great for the fans, but again, even greater for the crew chiefs and the drivers because we could see some track records fall. Our NAPA team has had success there, with a lot of final rounds. (In 2016) we finally got to the winner's circle and getting the coveted ice cream scoop trophy from the Bader family is something that definitely stands out, so we're looking forward to going in there and continuing what we did in Bristol. We're going to be consistent and try to get our NAPA AUTO PARTS Dodge Charger where it belongs, and that's at the top of the pack."
Despite not winning last year's Summit Racing Equipment NHRA Nationals, Matt Hagan was the number one qualifier at Norwalk and his team knows how much power the track can handle. But for any driver, that's just one part of the equation of going rounds and winning the race.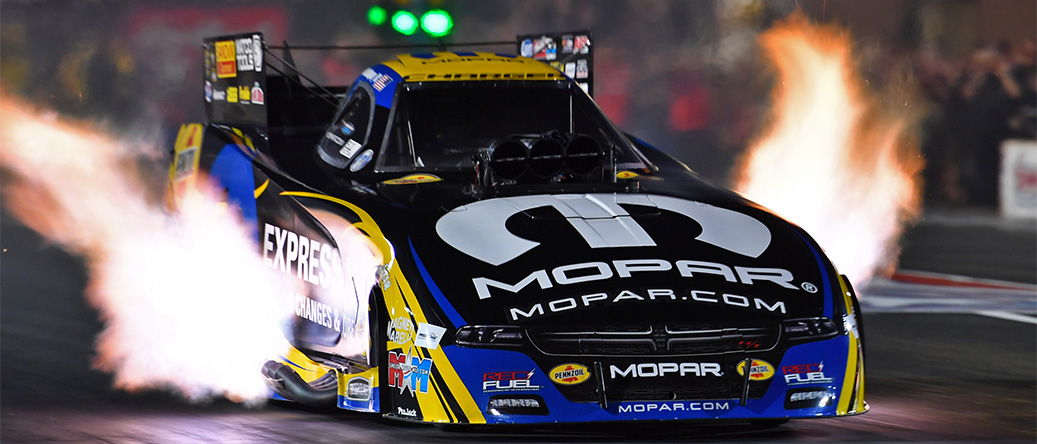 "Coming off of two first round losses is very, very humbling," revealed Hagan. "We need to turn the corner at Norwalk. We need to show everyone that we still have a racecar. We're rolling into the heat of summer. We're going to have to start pulling everything back and looking at just getting down the race track, instead of running fast. That's the game plan. If you look at last weekend, it took 4.20s to win pretty much all day. We need to get some momentum going before we roll into the Western Swing."
In Top Fuel, it'll be a dogfight among all the teams, and for Leah Pritchett, driver of the FireAde Dodge/SRT/Mopar Top Fuel Dragster, she'll once again be doing double driving duties. Not only will she be blasting down the strip in the three-second, nitro-breathing dragster, Pritchett will also get behind the wheel of her Mopar Challenger Drag Pak in the Factory Stock Showdown Series.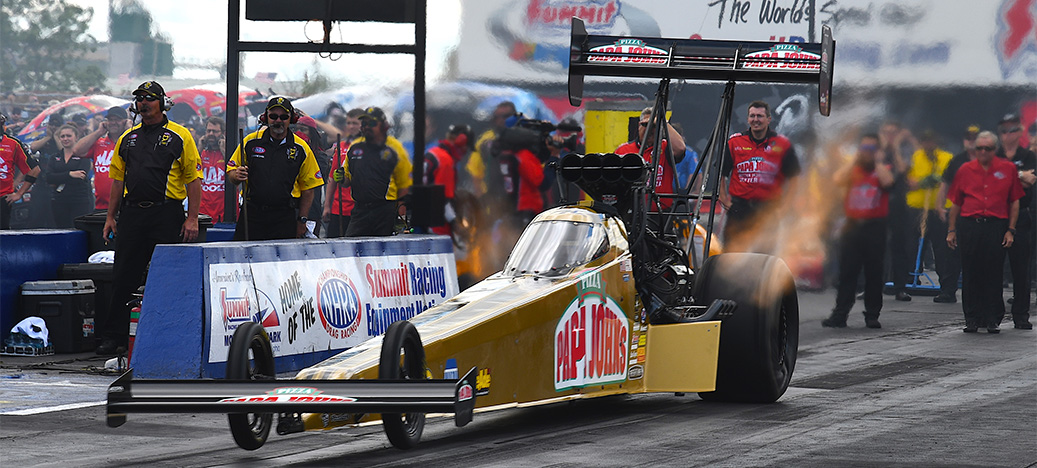 "When you race at Norwalk, you know summer is here, and you're approaching a crucial point in the season," said Pritchett. "We're at the halfway point, and I wish that I had a little more momentum, but I feel like the team and the car still has that momentum. Last weekend (in Bristol) was a slight bump in the road, but it seems like most of our mechanical gremlins are out of the way. We run at 6:00 and 9:00 on Friday, which means we're going to be hauling down the track at 9:30 p.m. I love night runs; I get excited about them. We're night racing, I'm a night owl."
Her Top Fuel stablemate, Tony Schumacher, carried the DSR team to victory last weekend and may have other plans for Pritchett or any opponent if they're on the same side of the ladder during eliminations.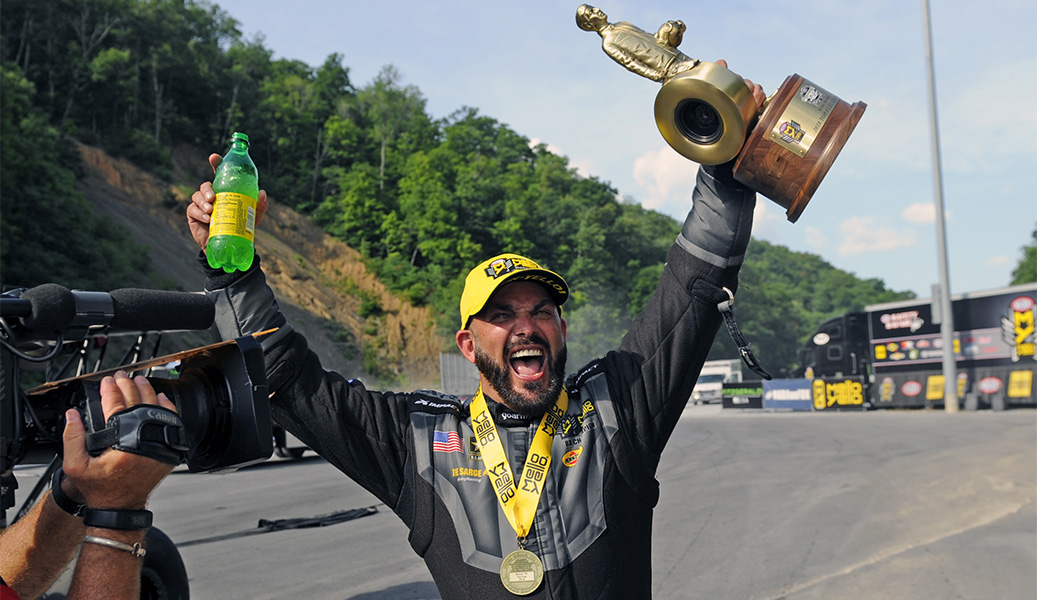 "I would not want to race against us for the next bunch of races," said Schumacher. "We have a great U.S. Army car. Seriously, I'm calm and cool. And I know how to drive a racecar, but (crew chiefs) Mike (Neff) and Phil (Shuler) just got what they needed in Bristol. If you have ever talked with Mike, he's just chill, but when he gets what he needs, we'll just continue to rise. We all know that when we figure it out, we are going to go on a tear and we're going to win some races. We got Bristol and now we want Norwalk. The U.S. Army boys have a handle on this racecar and we're going work as hard as we can to keep this momentum going."
If you're looking to get a nitro fix but projects around the house are on your agenda this weekend, it's okay. You can see our Dodge/SRT/Mopar teams burning rubber as the final round eliminations will be on FS1 starting Sunday, June 24, at 6:30 pm ET.
Comments
Comments
Previous