Wine Country's Fruitful Opportunity: NHRA Sonoma Nationals Preview
2 years ago Racing
The 2021 NHRA Camping World Drag Racing Series' three-race Western Swing continues next weekend at Sonoma Raceway in Sonoma, California, for the NHRA Sonoma Nationals. This race is the only stop in Northern California, making the win coveted for some drivers, particularly Matt Hagan, who is officially on track to sweep the Swing after his recent win on thunder mountain!
Here's what the drivers had to say after the Dodge//SRT® Mile-High NHRA Nationals Presented by Pennzoil in Morrison, Colorado, in preparation for the next race:
FUNNY CAR:
Matt Hagan, DSR Mopar® Dodge Charger SRT Hellcat Redeye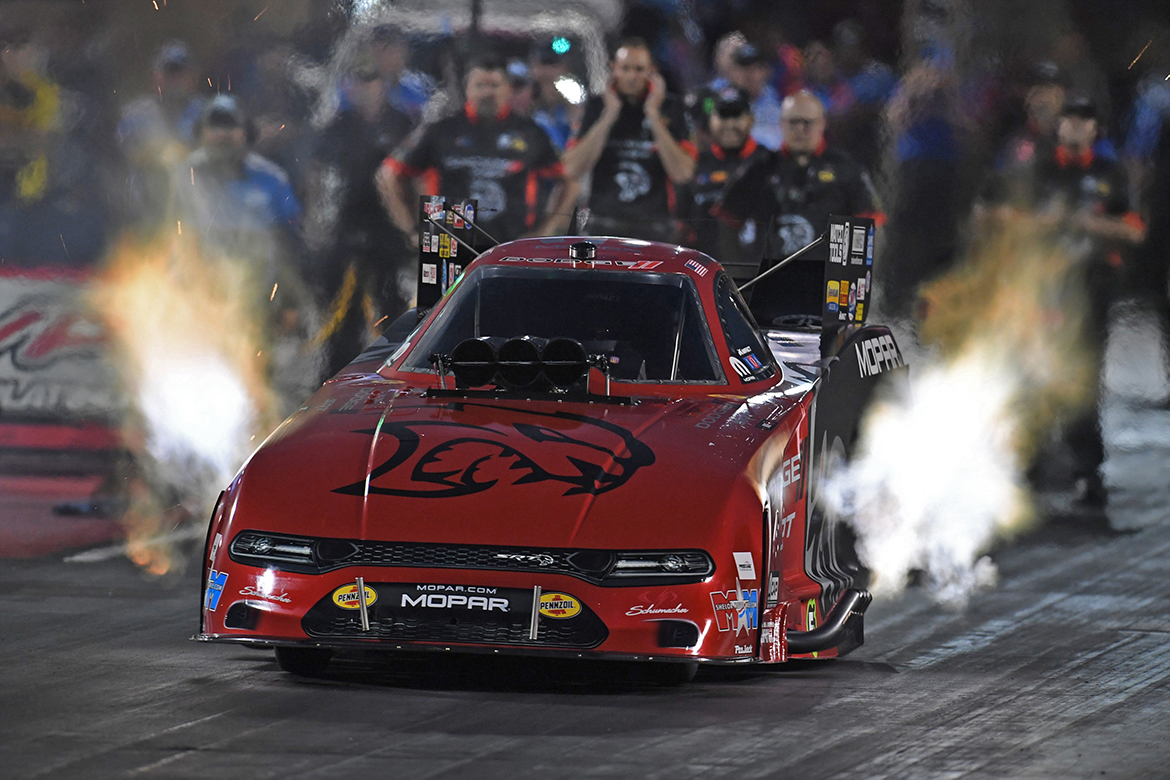 "Man, I tell you, this mountain has chewed me up and spit me out several years in a row, and I'm just so glad to pull that win down for Dodge//SRT, and to do it behind the wheel of the Dodge//SRT Hellcat Funny Car in front of so many passionate Dodge and Mopar fans is just something you definitely put extra pressure on yourself to do, so when it happens it's just that much more satisfying. We finally got it done, and I finally get to put this trophy up on the shelf.
"I've got to call out my guys, and give them so much love. To watch them up here in the altitude wrenching and sweating. Those guys love doing what they do, and they bust their ass for me. My heart was beating out of my chest up there during the finals and it felt like I was running for a championship. I had to remind myself to calm down, take a deep breath, and just do what I do. It's so cool when you do a burnout and see all of these fans in the stands; it genuinely gives me chill bumps. It feels amazing being back in the winner's circle like we're used to.
"Dickie Venables is the man. I've won so many races and two championships with him, and I just can't say enough about him. He's a good racer, and I'm so lucky to have him in my corner. We're back, baby, definitely going to be doing more of this! The mountain is tough, you only get one shot a year in these types of conditions. We drag all of these different parts and pieces up here specifically for this race. Dickie works so hard, and he's so good at his craft."
Ron Capps, DSR NAPA Auto Parts Dodge Charger SRT Hellcat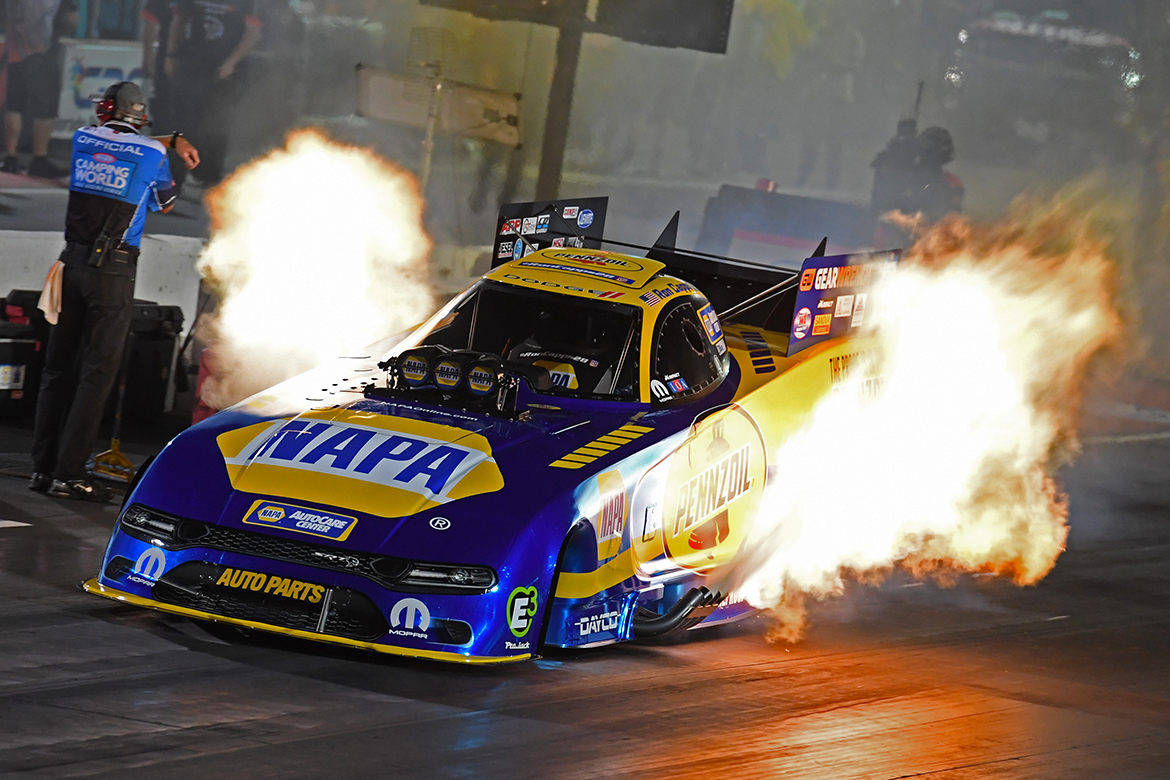 "Just a great job by Guido (Dean Antonelli), (John) Medlen, and this whole NAPA AutoCare team. We always get pumped to run the blue chrome Pennzoil car. When you run these special schemes, you surely want to do well and try to give your partners a Wally, and we came close today. Another fantastic qualifying job by this NAPA team, top five. That's a heck of a streak to qualify in the top five at each race so far this year. This is a very grueling race track that will test and strain all of the parts, components and lubricants through the most extreme conditions we will see all season. For us, it's always fun to leave here with everything in one piece and running great. We have great oil from Pennzoil, and fantastic parts from NAPA and DSM, and I can't say enough about the DSR shop guys who build this car. To come out with a new car and qualify well, and make it to the semis and nearly a final round is a good start to 'the Swing.' We're headed to my two home tracks in the next two weeks at Sonoma and Pomona, and that excites me. I'm pumped to have the family come out and hang out with this new NAPA team I have."
Cruz Pedregon, Pedregon Racing Snap-on® Tools Dodge Charger SRT Hellcat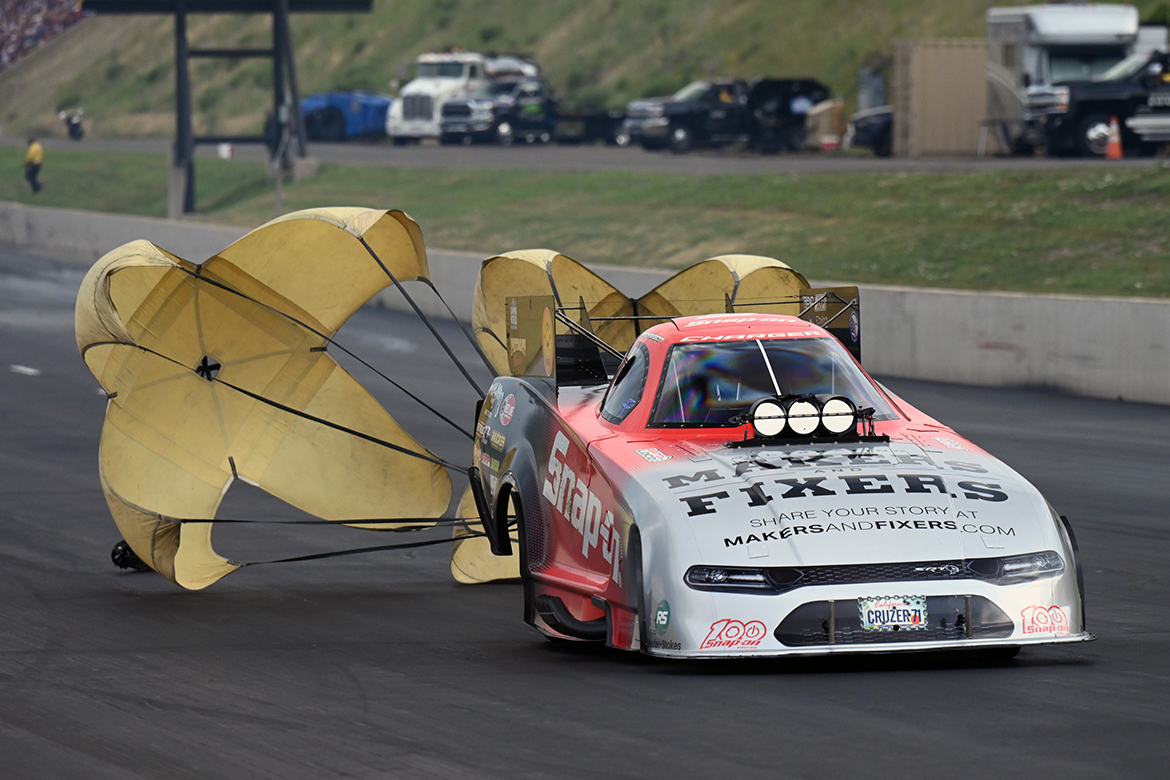 "Obviously a little bit of a letdown. I felt like we had a really good shot at winning that first round, but I got off the throttle because I felt the motor lean out and I didn't want to do any more damage with two more back-to-back events. I'm just going to chalk this up as one of those Denver things. This place can be good to you or it can be really difficult. I feel proud of the work these guys have done and the positive progression we have made. I felt good all weekend. (Crew Chief) John Collins made some good calls, but unfortunately, we just didn't have enough runs."
TOP FUEL:
Leah Pruett, DSR Pennzoil Mopar Dodge//SRT Dragster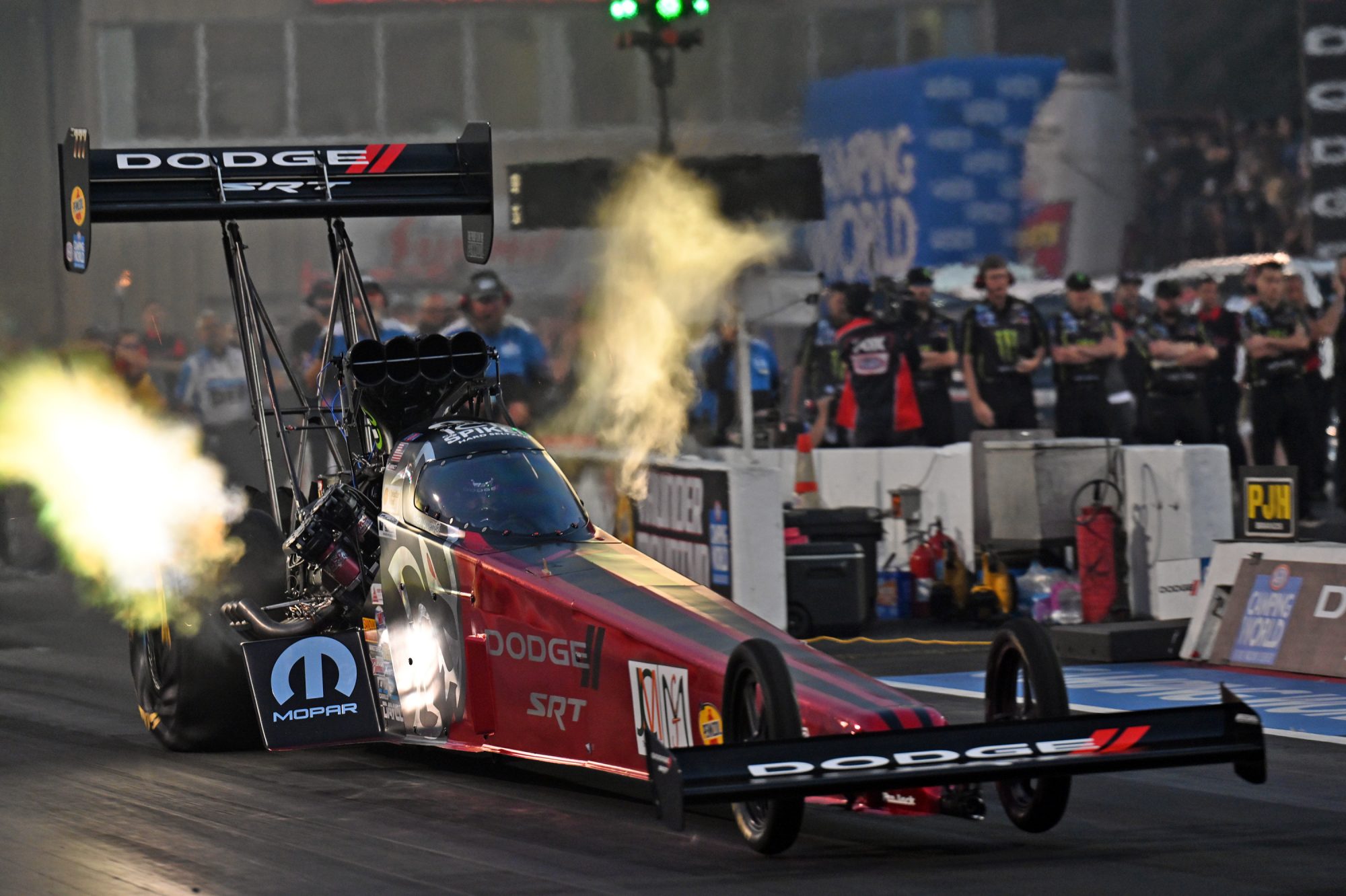 "What a complex day of emotions, to say the least. Usually, I like to reflect on my day thinking of Top Fuel and Factory Stock separately, but this weekend, it all runs together. I was going back-and-forth between the pits all weekend, up the stairs, down the stairs, warming up, just shifting gears all weekend long.
"Winning first round of Top Fuel was great, and what this team needed. We put down a really solid .82 run and we would've even had top speed if we had made it all the way down to the finish line. Our Dodge//SRT Top Fuel dragster was exactly on the path that we wanted. Unfortunately, second round, we had a valve cover leak and it spilled some of that good Pennzoil on the track during the burnout. Just very unfortunate, and not how we wanted to show out at our sponsor's event. We could easily be discouraged, but we've done our due diligence and we'll keep our heads up, and keep dotting our I's and crossing our T's. We are resilient and we will get out of this hole, and that starts in Sonoma."
Comments
Comments
Previous