A Force for Good
4 years ago Showcase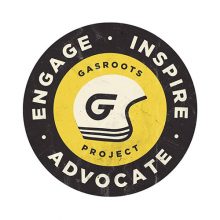 "We want to be a force for good," says Brad Peck, founder of the Gasroots Project, a non-profit that's aimed at promoting local short track racing. Brad is from Wisconsin and grew up around racing. "Dad was drag racing before I was born. He wrenched at a speed shop where they built NASCAR Grand National engines. I watched (NASCAR Champion) Matt Kenseth race when he was a kid and Bobby Labonte (another NASCAR Champion) used their engines."
While life found Brad in the world of graphic design, he never lost sight of racing. In 2013, he picked up a camera for the first time. "It was a natural progression from graphic design," and the short track racing scene became the target for his lens. "It's a VERY passionate group. A large group too: there are deep family roots. People grow up in the scene."
However, all is not well on this side of motorsports. Racing is expensive, even for guys at the local short tracks. Brad points out that "some areas have multiple tracks within a handful of miles, making it tough for fans (and racers) to pick where to go." It's challenging for track operators too; vying for eyeballs in our increasingly digital world means doing business the old way simply won't work anymore.
That's when Brad decided to do something about it. People love to see their cars on track, but traditional track photography was a saturated market and he wanted to move the needle for the sport he's so passionate about. "I started by shadowing teams as a photojournalist," he says, adding that it quickly grew from there. The photography and videography have a gritty side appeal, showing the passion and sacrifice drivers, families and teams make to feed their passion. If you've ever looked at Petrolicious, you'll know what I mean; Brad's work has that high-end feel about it that you wouldn't normally equate with a dusty track near farm fields better known for dairy cows than horsepower.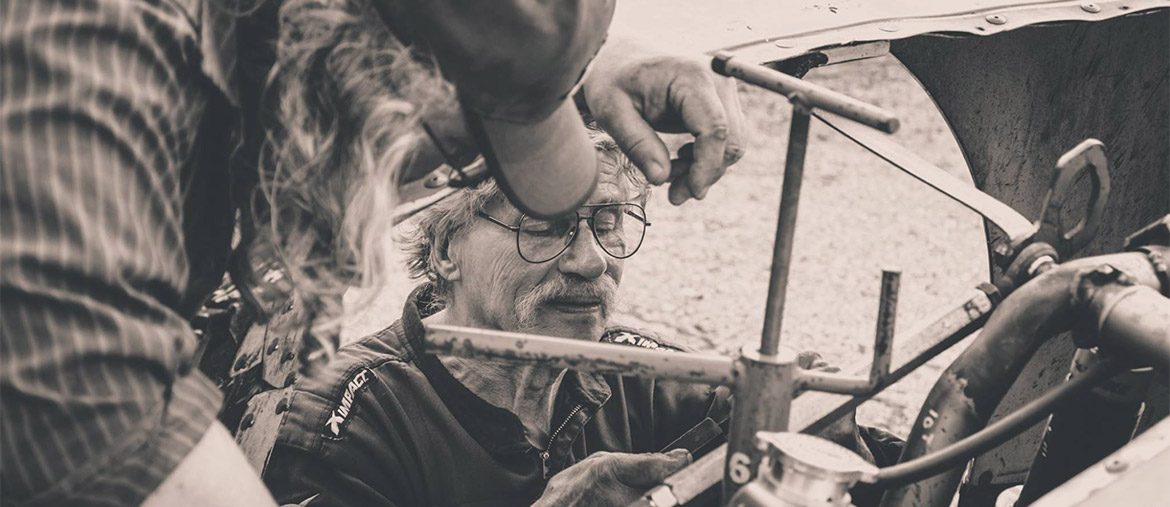 Those photos and videos are online at GasrootsProject.com and on their Facebook page. With this exposure, the project forms partnerships, promotes events and sells merchandise to generate funds they then use to give back to the racing world. "We sponsored a Late Model division at our local short track. Lots of fan giveaways. We sell some apparel and that money is invested back into the project," says Brad. "We know it's a big challenge. There have been a few tracks that closed, but we've had some impact. We have encouraged some folks to do more, to keep racing. It's hard to not want to keep doing it when you see the impact."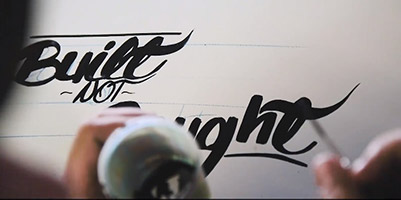 "Now that I've made it a 'thing', I'm being held accountable," Brad says. "There's always a fear that it could add pressure to my life, but it's been such a fun ride. Got to keep it original, local, in it's pureness… grassroots. Is sponsorship a potential? I'm certainly open to it. If a team is struggling, ready to fold… what can we do to help them find a means to get money? At the end of the day, racing isn't cheap."
And while the project is based in the Midwest, I asked Brad what he'd like to see folks do to help the sport survive and even grow. "Get out and support a track that you can call home," he says. "Find a series that connects with you and start to root for them. Every sport has a hero and there's no difference in short track racing."
If you do what I did, you'll spend time clicking on all the photos and videos on the Gasroots Project website. It's great storytelling and even if you're not a gearhead, you'll recognize the determination and passion that drives the people in Brad's stories. Once you're there, you'll understand why the project exists. You may want to buy a T-shirt or some decals. Brad says, "We now have a full-fledged online store and that revenue generates opportunities for us to give back to the sport." But I don't want you to think that this is a money-maker. Like the grassroots racing he loves, Gasroots Project is hardly self-funding. It's an idea of passion to support others' passion.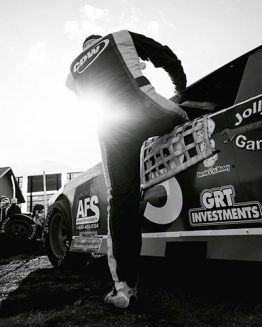 Comments
Comments
Previous