Spread the Love
4 years ago Showcase
I have a T-shirt with the diagram of a 6-speed manual shifter. I was wearing it at the mall when a 20ish-year-old called out to me from one of those kiosks trying to sell me roasted almonds or eyebrow waxing (both products I need, BTW!). He called out to me, "Hey 44," and I didn't get it right away. Then I realized it: The shift pattern on my shirt sort of looks like a "44" … and to a kid who has clearly never driven a stick shift … yeah.
Is it his fault? Not totally … he's clearly never had a mentor in "our" world … the world of the car enthusiast. I asked some of my friends to tell me about their "Spread the Love" moments. I want to hear yours as well: Post them in the comments below!
Becca Bertok
Becca and Steve own Panic Motorsports, the prep shop that takes care of my personal racecar. You could say she was born to race: Her parents took her to her first race, the Chimney Rock Hillclimb in North Carolina, when she was just 4 weeks old. She then spread the love to her daughter. "MK went to her first race (in which I was driving) at 6 weeks old. Funny story: (Now pro racer) Mat Pombo knocked me off track and came to apologize, only to find me holding my six-week-old baby!" Can you imagine that?!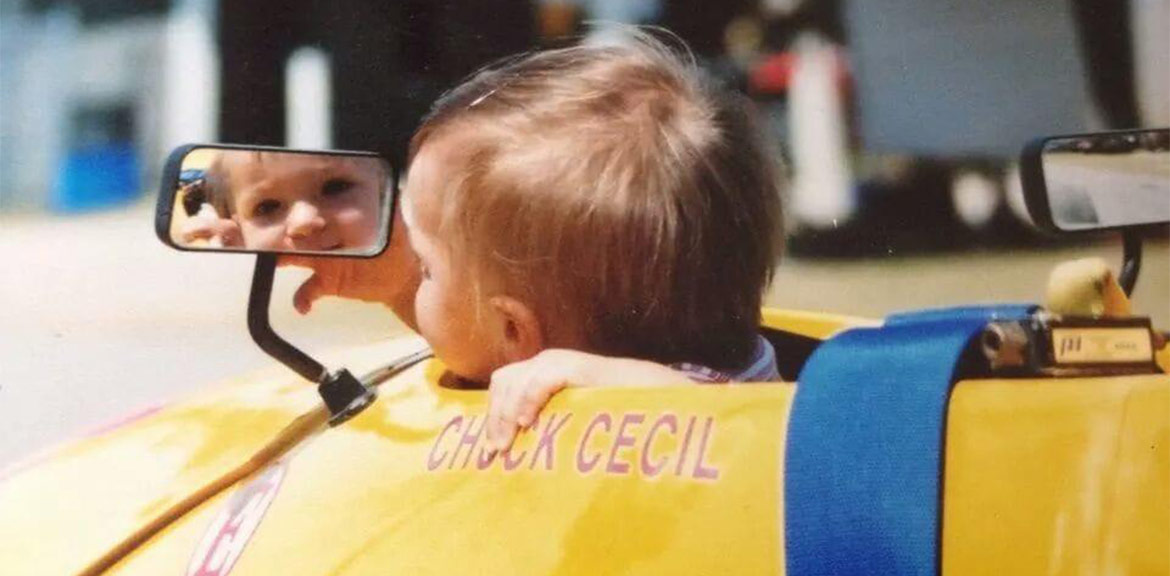 Michael Cummings
Mike has been in motorsports his whole life, once working with me at the Richard Petty Driving Experience, then moving on to SRT®'s suspension supplier Bilstein. He shared a trip to Daytona with his son for this year's 500. And he sent this great photo along: "I built this for my nephew and his pals. Nothing like a Hot Wheels dirt track in the garage!"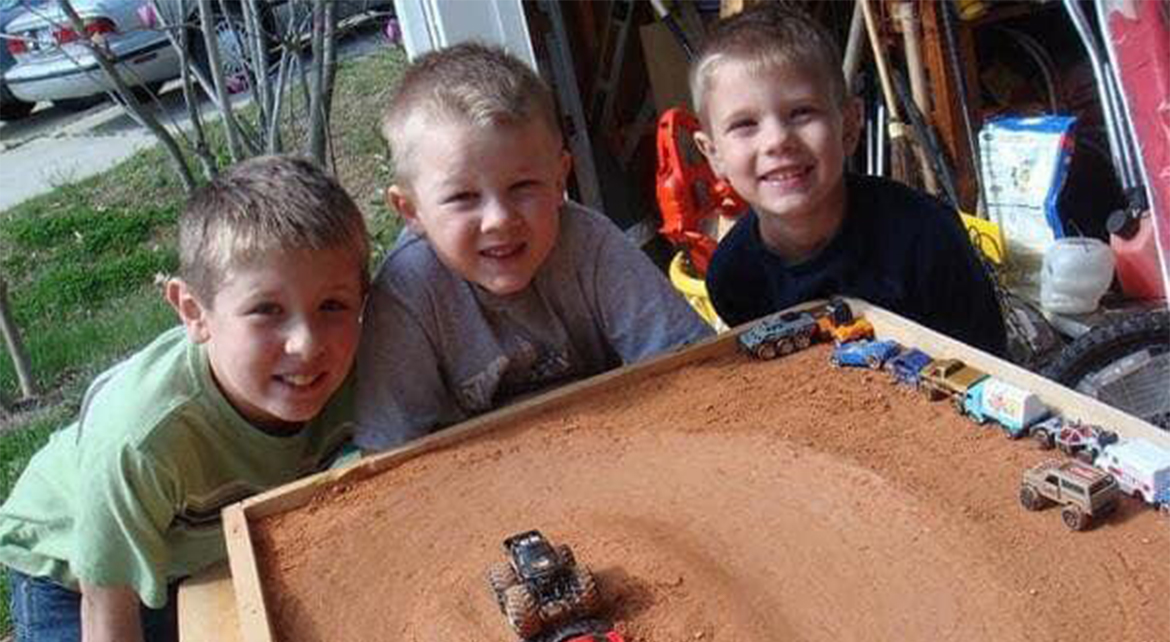 Steve Fricker
Another of my car buddies, Steve owns the St. Andrews Express Body Shop in Columbia, South Carolina. He says, "My friend Jamie Michaelson and I did a car maintenance presentation for a group of 7th graders at our Church. We showed them how to jump start a car, where to find info on things like the proper oil and how much it holds. They actually jacked up the car using the car's own tools and changed a tire on it. I was impressed with how eager the kids actually were to do this. There may be hope yet. 🙂 " He then added, "I got a text from my son a little while back and he thanked me for showing him how to change the oil in his car, it brought a tear to my eye."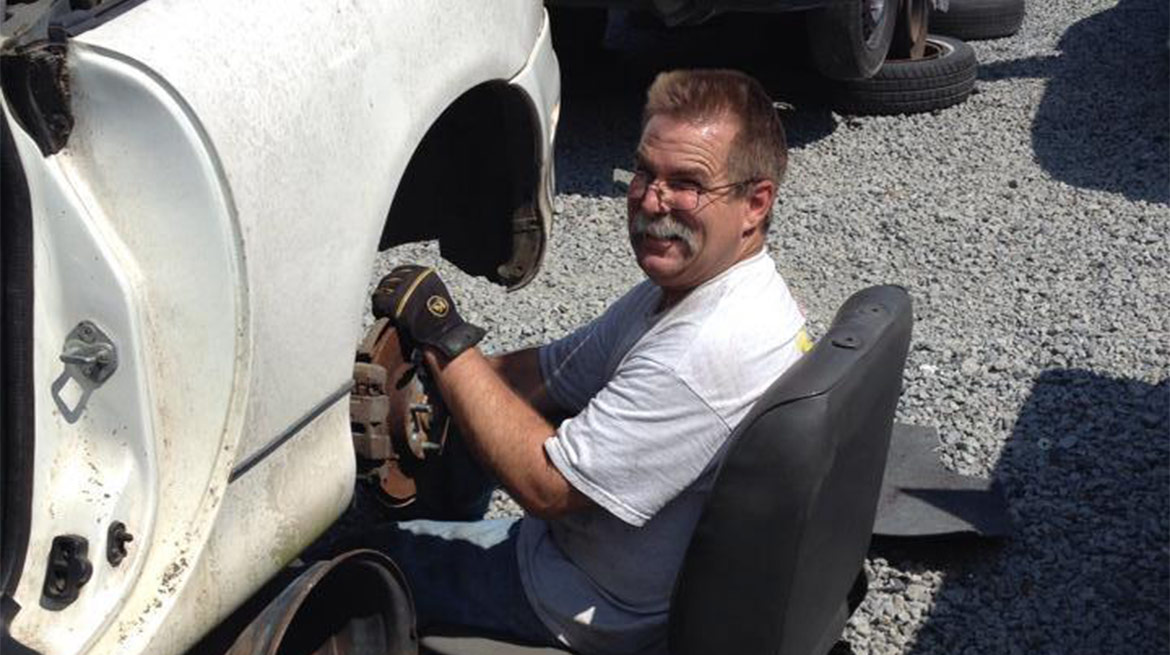 Aaron Hagar
Aaron and I met at SEMA a couple years ago, and like me, he's figured out how to make a living out of our car hobby. "My father (musician Sammy Hagar) was the collector and my childhood was filled with sports cars and unusual European relics. I had the privilege of driving much of the collection as a teenager. It gave me expert experience at a very young age driving such amazing cars. But it was my uncle Bucky that taught me early mechanics. He was my mother's brother and my father's best friend. He was the grease monkey of the family and served as the wrench for the collection. It was this symbiotic relationship with both that made me the car guy I am today. A curse and a blessing. 😉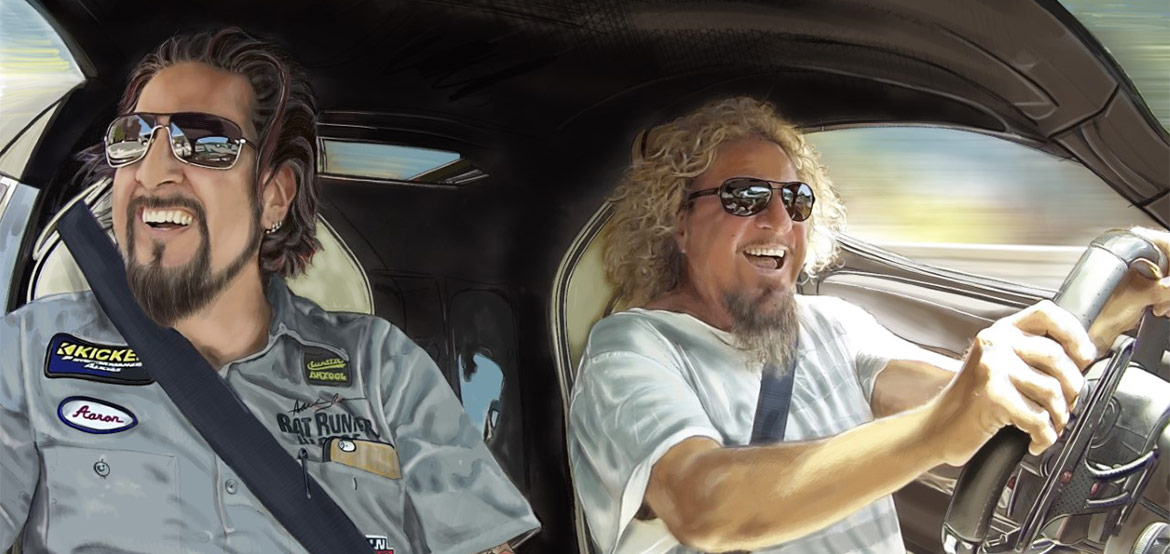 John Hammer
You know I have a story! My son Alex has grown up in a house where we've had literally dozens of cars over the years. He's never seen my garage without at least one racecar in it, and often two. Motorcycles. Tools. I let him shift the car from the passenger seat while I operate the clutch. He's been karting since he was 8. He's 12 now and for Christmas, I got him his own helmet … and this is where it gets good … our last time at the karting center, HE BEAT ME! Bittersweet for sure; I'm both ticked off that I lost, but thrilled that he's learned what I've taught him!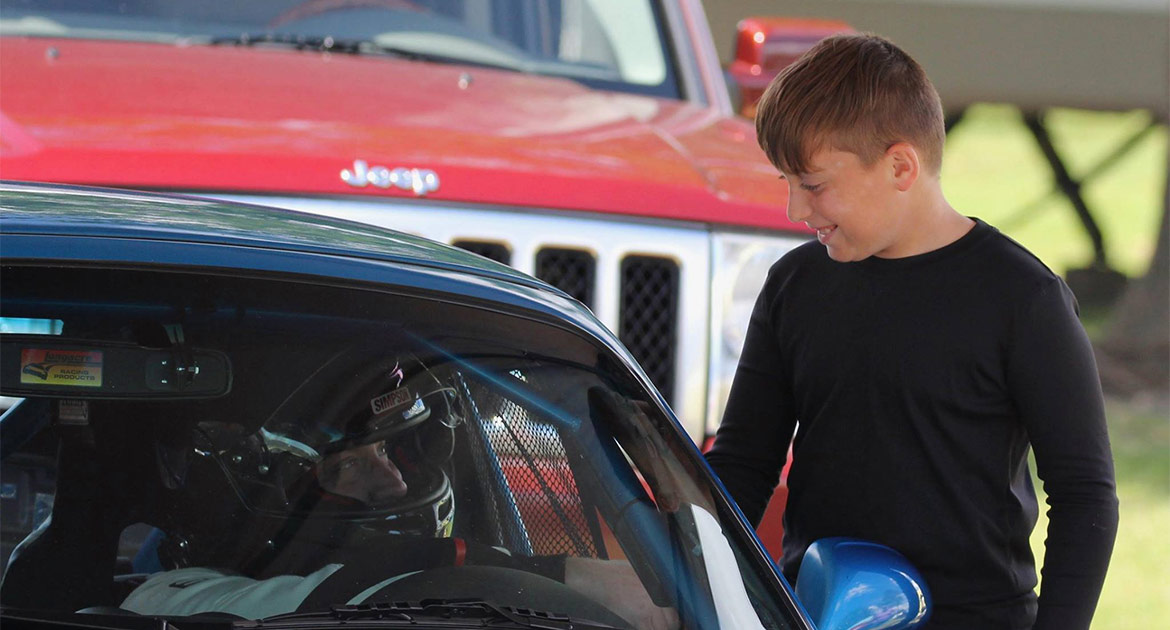 When it comes to sharing our passion for cars and the automotive lifestyle, Aaron wraps it up nicely: "Passing the torch from one car enthusiast to the next is more like passing on a legacy." And with that, I urge you to do the same: Take a kid for a drive in your Dodge Challenger SRT Demon. Let your daughter help you change the oil. Invite your neighbor to Cars & Coffee with you. It's up to us to grow the hobby we love. Now get out there and spread the love!
Comments
Comments