M1 Concourse C&C
4 years ago Events
M1 Concourse in Pontiac, Michigan, held the largest Cars and Coffee ever in Michigan in May, and they didn't slow down for June's big show! I didn't want to be late to the party (and another 45 minutes of sleep never hurts), so I went to the garage Friday and spent the night.
Saturday, I woke up with enough time to hit the no-touch car wash a mile or so east of Woodward. Before you spit out your mocha latte and question the love I have for my car, hear me out: Everyone has their own way of celebrating their car and the car culture; and while I appreciate those who do, personally, I just don't enjoy hand washing cars! It is, however, another reason it's always smart money to have a detail expert like Marc Harris (@detroitdetailing) handle paint correction and ceramic coating on your ride right from the dealer. My Maximum Steel Dodge Challenger SRT® Demon looks incredible when clean, good when dirty, and washes clean with ease. If I wanted to spend 30 minutes in the morning wiping "Holy Smoke" down to make her shine, I could. But I drive the hell out of her, she'll just get dirty again! Side note: When my Scat Pack Shaker was stolen, the insurance payout included a prorated portion of what I paid to have Marc detail that car when it was new. It's a lot of coin up front to have it done to this level, but it is most certainly worth it in the long run.
This month, I skipped parking on the skid pad and instead followed a line of cars rounding the track and ended up parking next to a red ZR1 Corvette. 1,595 hp worth of Detroit muscle between us!

A couple of late model Mopar® vehicles I was digging are @pitchblack_rt's bagged and blacked out 2015 Charger R/T and @na_stroked300srt's forged 426 HEMI® engine-powered SRT8® 300. Is it weird that, as much as I hate washing cars, I'm always drawn to black cars, the most difficult color to keep clean!

2nd, 3rd, 4th and 5th gen Vipers were there.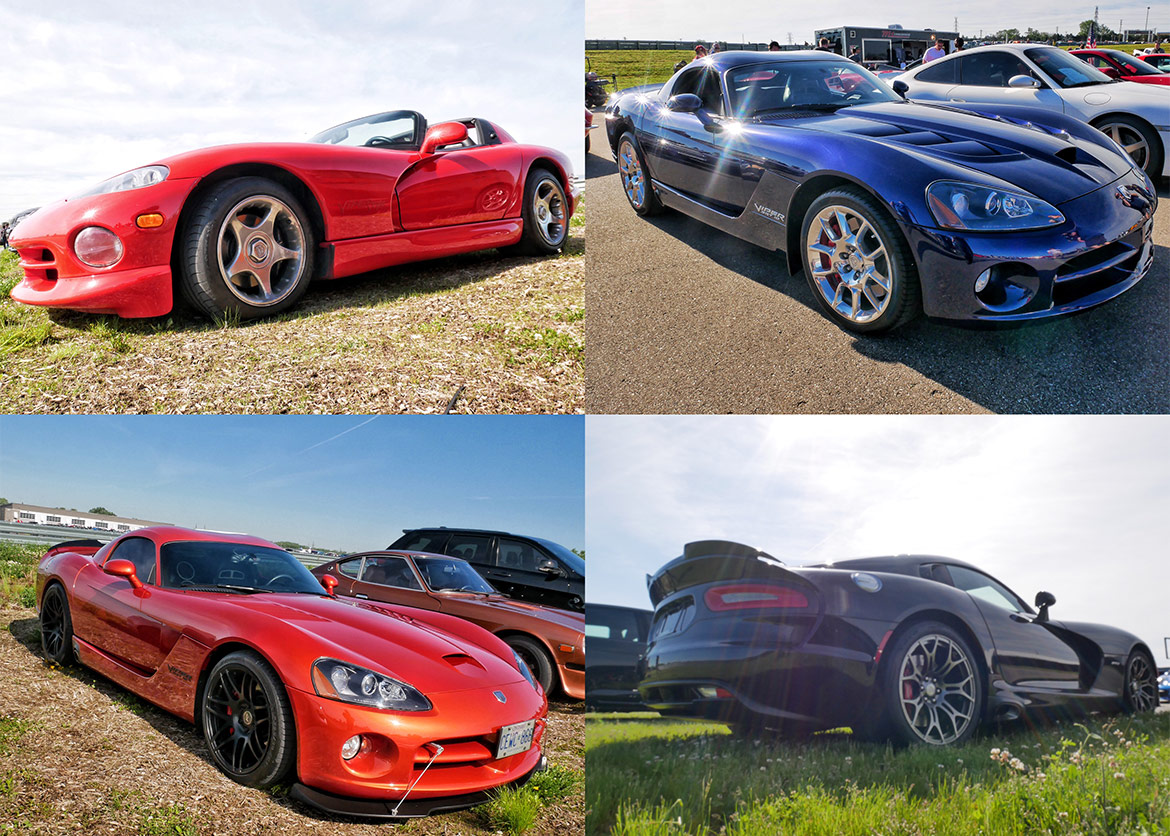 Even a Prowler showed up.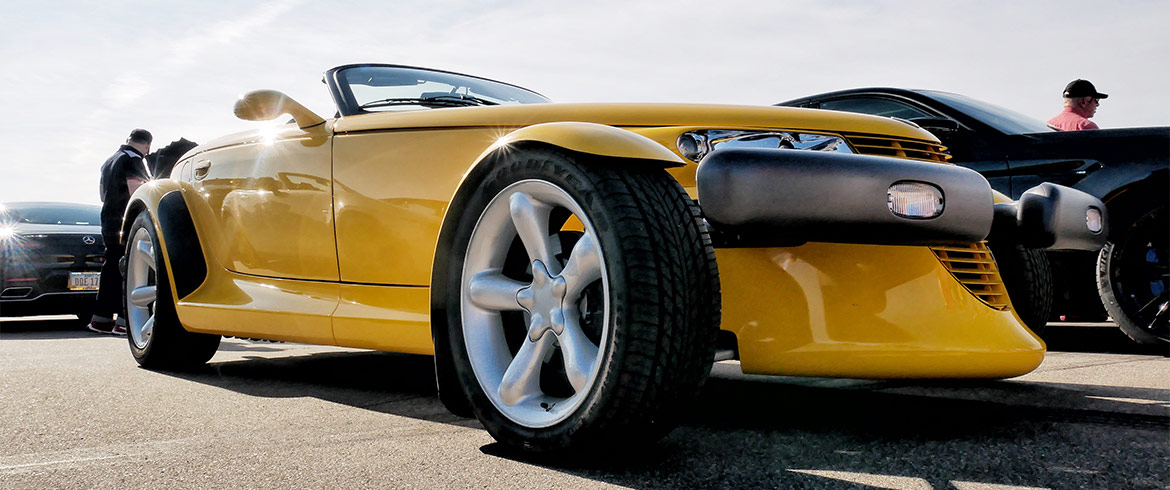 Ken Cox, a long-time friend and Marketing and Media manager for M1 Concourse, told me they counted 1,500 cars and 3,500 people came to the show, a solid follow-up to May's record-setting event. If you're in the area and able, I'd suggest entering July 13th @ 8:30am into your phone's calendar for M1's next Cars and Coffee!
And if you're gonna be there and have a dope Mopar vehicle, hit me up so I can stop by and check it out. Until then, check out the gallery below.
Comments
Comments