Mecum Harrisburg Comin' in Hot
4 years ago Events
In a past life, I was a morning radio personality, and I want you to read this next paragraph imaging two goofballs on the air are having this discussion. Because…this is actually what happened. My co-host, Woody Houston, told his secret to staying cool in the summer. "Powder," he said. "Powder your important parts." I looked at him with the look you expected…he paused and then added, "It's like a snowstorm in your pants." Cue the laugh track…
Other than giving you a mental picture that won't go away, why are we talking about Woody's sweaty bits? Because we are headed to Harrisburg, Pennsylvania, this week for the latest Mecum auction. With temperatures in the 90s, high humidity and chances of showers outside, inside the Pennsylvania Farm Show complex, the air conditioning will make sure the only things that are hot are the cars crossing the block.
It wasn't but a couple weeks ago that we were in Pennsylvania for the All Chrysler Nationals at Carlisle, so we know this part of the country loves Dodge. Let's check out a handful of vehicles coming up for bid this week…
1970 Plymouth Superbird NASCAR Racecar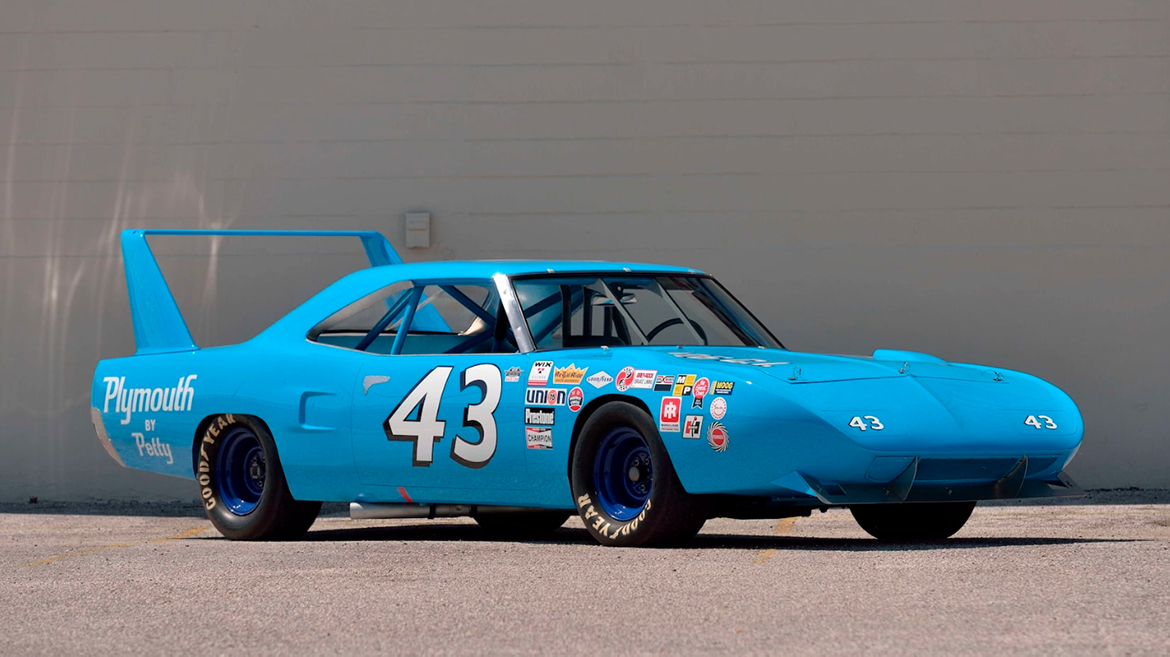 This is the real deal! Richard Petty himself has confirmed that is one of his former racecars from a season in which he won 18 races and had 31 top-10 finishes. The restoration of this wing car is simply over the top; using all new or NOS body panels, the correct Petty Enterprises 426 HEMI® and all the requisite NASCAR safety equipment (a LOT less than we have today!). The story that this car tells is one of history, competition and craftsmanship. It is anticipated that this one will sell big.
1964 Dodge 330 Drag Car, "The First Funny Car"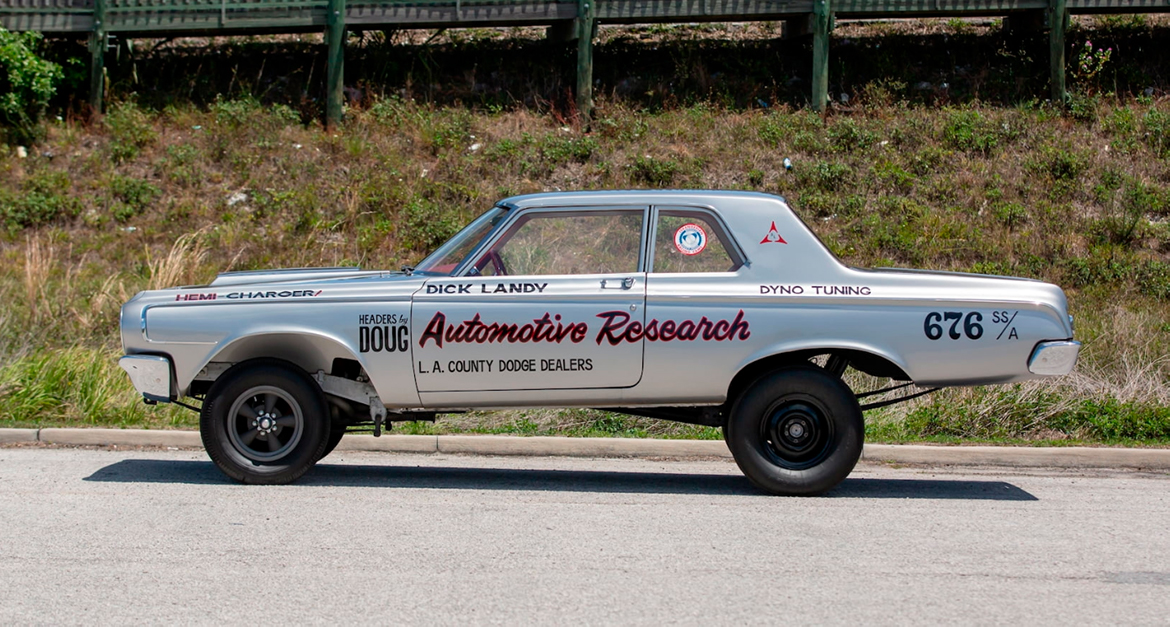 Dick Landy was a larger-than-life character, with his trademark cigar rolling around in his mouth and his HEMI engine-powered Dodge dragsters tearing up the track. For the 1964 campaign, he took this actual car and pushed the axles forward, shifting the weight balance, creating the first-ever Funny Car. Landy raced a number of Dodge vehicles successfully, and many are for sale this weekend, but perhaps none are more significant than this one. This is selling with No Reserve and Mecum anticipates the price to fall somewhere between $500,000 and $600,000.
1976 Dodge Maxivan Tradesman 200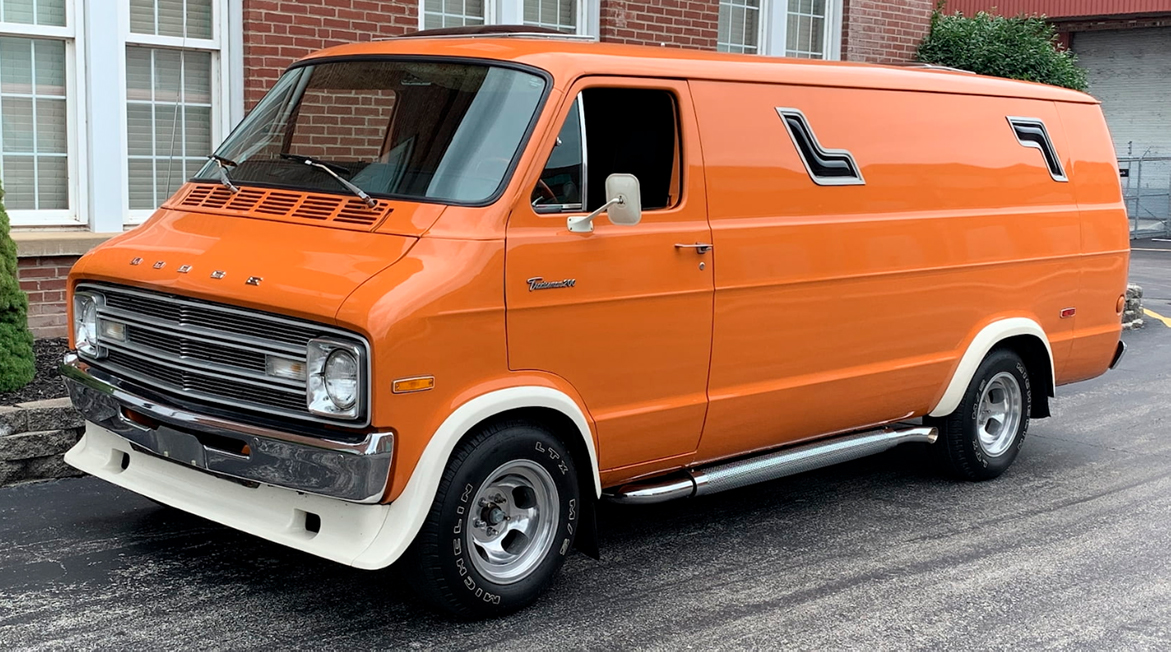 If the van's rockin', don't come knockin! The "Vanning" scene is as strong as ever: a fun subset of the automotive world, you can't help but smile when you see something like this pop up! This one is a serious time machine complete with shag carpeting, slotted wheels and the requisite Surfer Foot gas pedal. Mechanically, it's sporting a 360 V8, automatic transmission and side exhaust. No reserve on this and the Mecum folks value it between $10,000 and $20,000.
1927 Dodge Brothers Depot Hack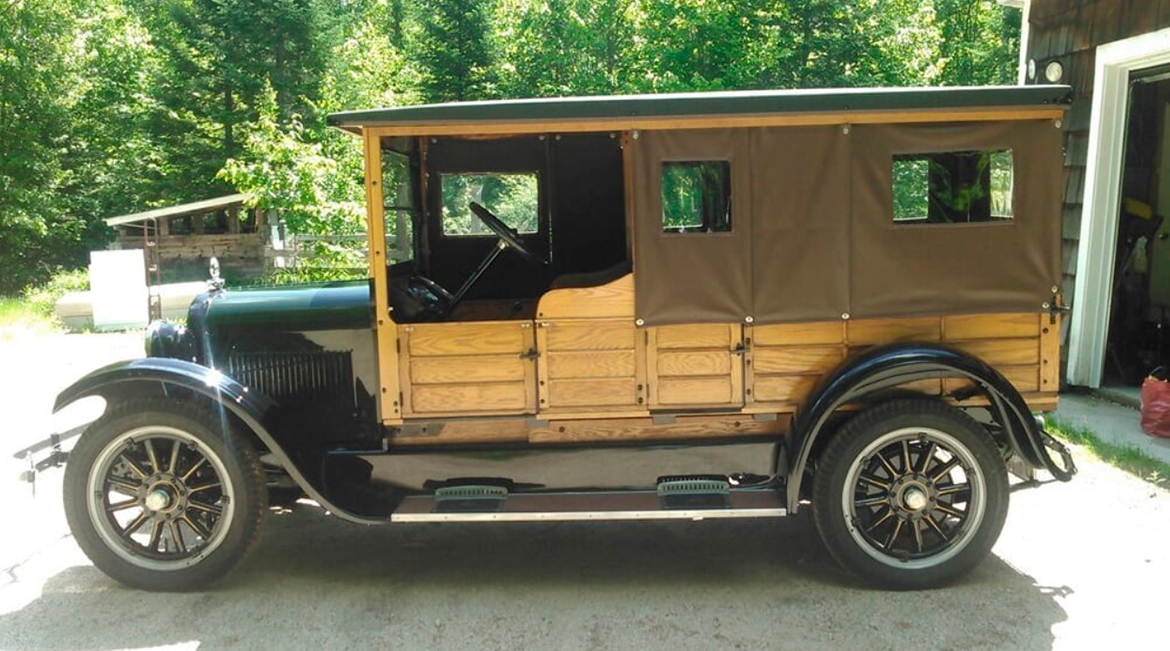 Even back in 1914, when John and Horace started Dodge, vehicles were used for work. This Depot Hack's job was to get people to and from the train station and while it's an older restoration, it still shows great with only 33,000 miles. In a world of Model Ts, you can grab this Dodge and truly stand out.
The greater Harrisburg, Pennsylvania, area is full of things to see and do. We've already joked about the weather at Harrisburg, but if you're coming, be prepared for the heat in the upper 80s and a chance of showers.
Hersheypark was opened in 1906 for the employees of the iconic chocolate company. Over the years, it's grown to be an impressive amusement park with rides and food and shows. If you have the time to go, do it…and my personal recommendation is to do their chocolate tasting. Yes, just like wine tasting but with chocolates!
The Harrisburg Senators are the Double A minor league affiliate of the Washington Nationals and they're playing a homestand this weekend. As you can expect of minor league baseball, the tickets are cheap, the park is family friendly and you'll have a blast for minimal dollars. I can confirm that the Dodge Thrill Rides team was there during our Carlisle trip a few weeks ago and we'll be back one night this week.
Speaking of our team, Dodge will have displays both inside and outdoors at Mecum Harrisburg this week. Come check out the latest new models and catch a Dodge Thrill Ride as we drift Dodge Challenger SRT® Hellcats and Charger SRT Hellcats around our specially designed track. It's all free once you're in the auction!
Comments
Comments