Dodge Muscle Rumbles at Route 66 Raceway
4 years ago Events
The ground surrounding the Chicago suburbs trembled and shook this past weekend. An army of high-horsepower SRT® vehicles, and other serious HEMI® engine-powered muscle machines packed the staging lanes and pits of Route 66 Raceway in Joliet, Illinois. It was the 14th Annual Nitro NMCA/NMRA Super Bowl of Street Legal Drag Racing and competitors from around the country came out to get in all the high-octane action. It was pedal to the metal as drivers attacked the drag strip in an all-out brawl. When the smoke cleared, no one was bruised and all the racers had a smile on their face and a glove box full of time slips.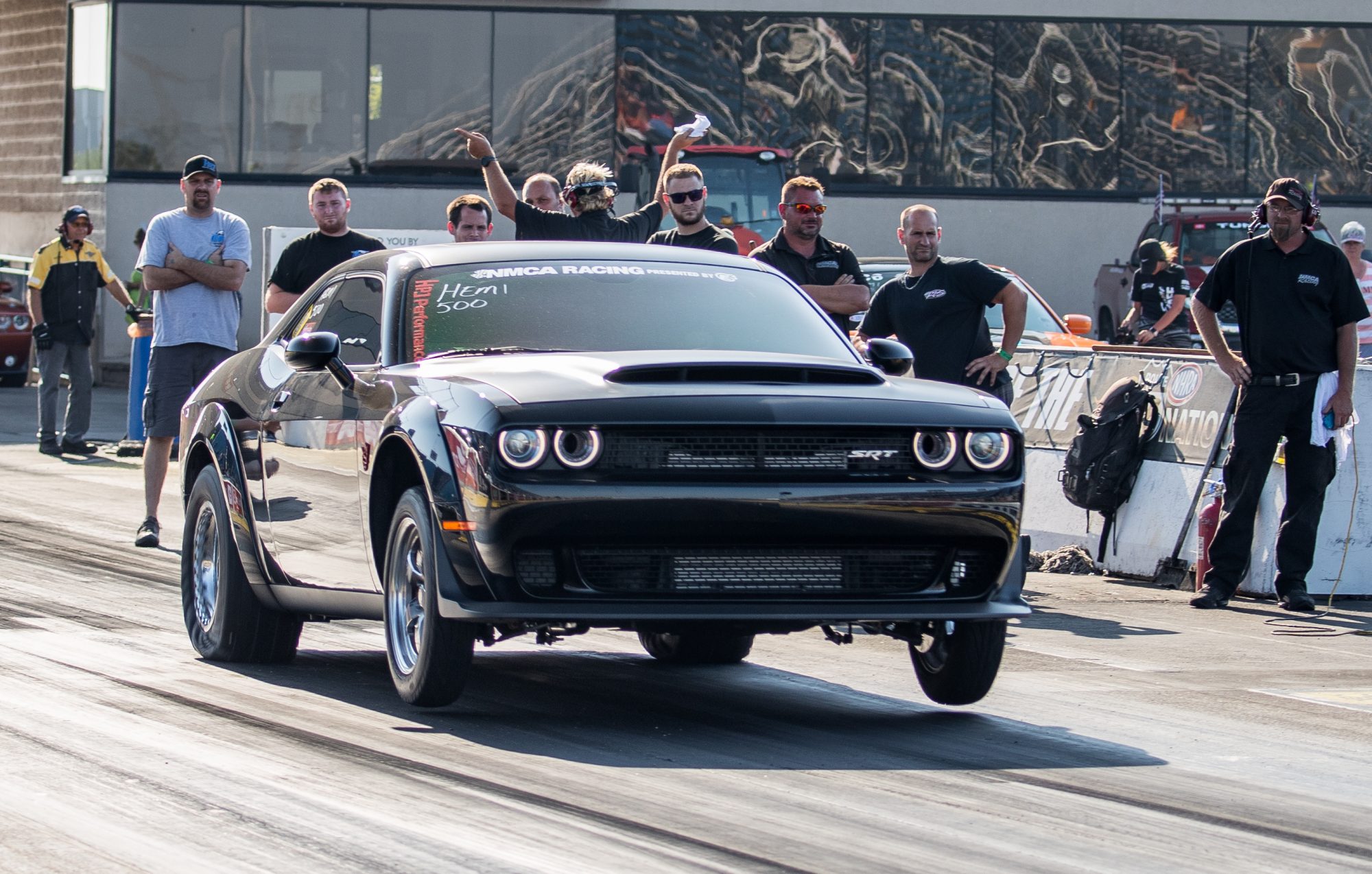 "The excitement for the late-model HEMI is fun, we had nearly 50 cars in the Dodge//Mopar HEMI Shootout, including Demons, Redeyes, Hellcats, SRT Jeeps, and even some Ram trucks. We even had a ton of vintage muscle cars at the NMCA race. Together, with these late-model street machines, we are adding a great element to our events," said Rollie Miller, General Manager and National Event Director of NMCA.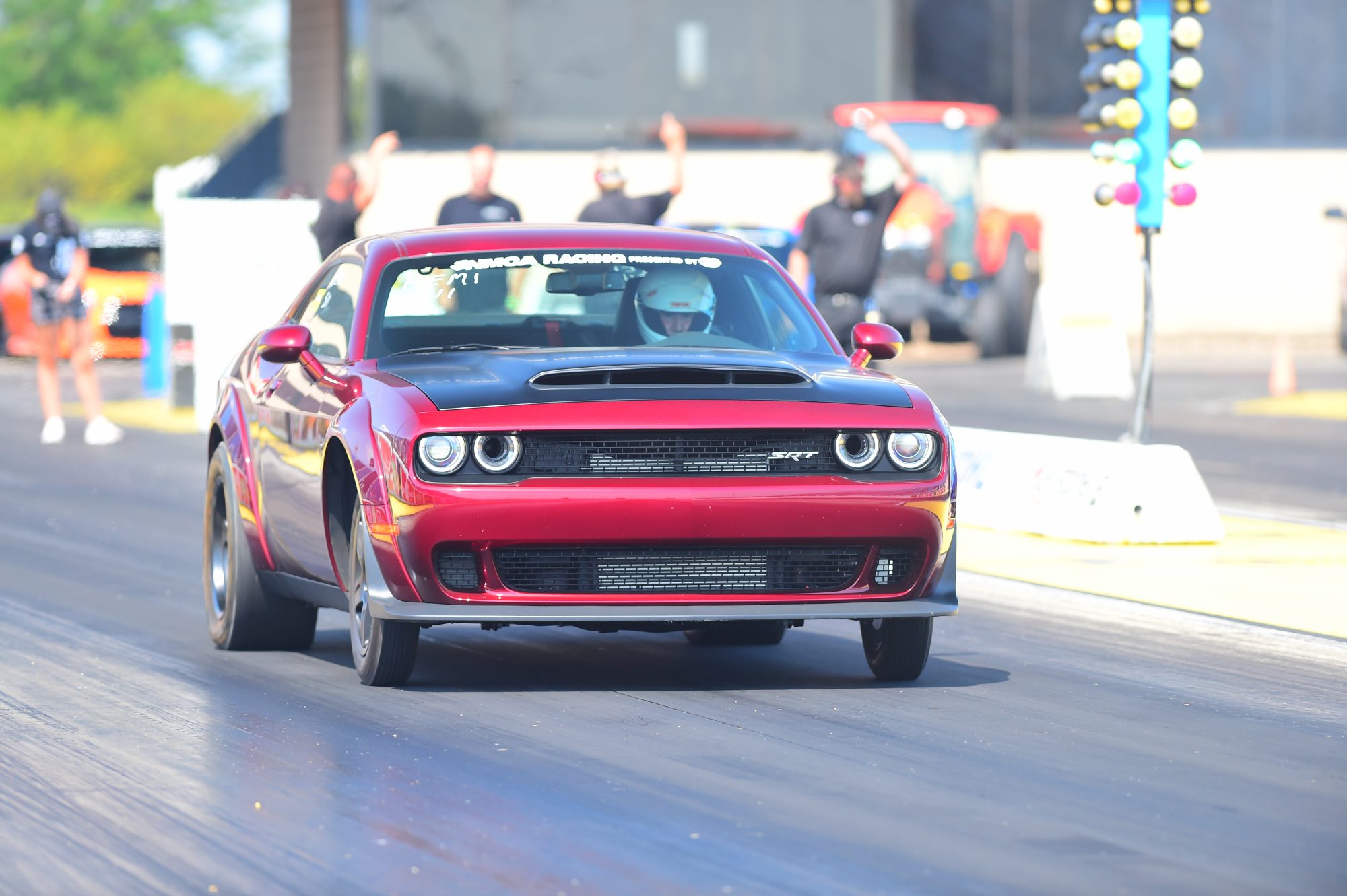 Drag racing is a family affair and the NMCA Dodge//Mopar® HEMI Shootout is no different. Father and son duo Ron and Derrick Roderweiss were at Joliet running their 2018 Challenger SRT Demon. With over 800 horsepower pumping out from the 6.2-liter supercharged HEMI V8 engine, their SRT Demon has run as quick as 9.93 seconds in the quarter-mile. During the weekend, Derrick ran consistent low 10-second ETs to earn a runner-up finish in the category. Ron has been a Mopar fan for decades. "I had a 1967 Plymouth Barracuda back in the day. What we like about racing in the NMCA is that all the cars competing have comparable horsepower levels," said Ron Roderweiss. Look for Ron and Derrick and their Challenger SRT Demon to be racing at the 18th Annual NMCA World Street Finals at Indianapolis Raceway Park September 19-22.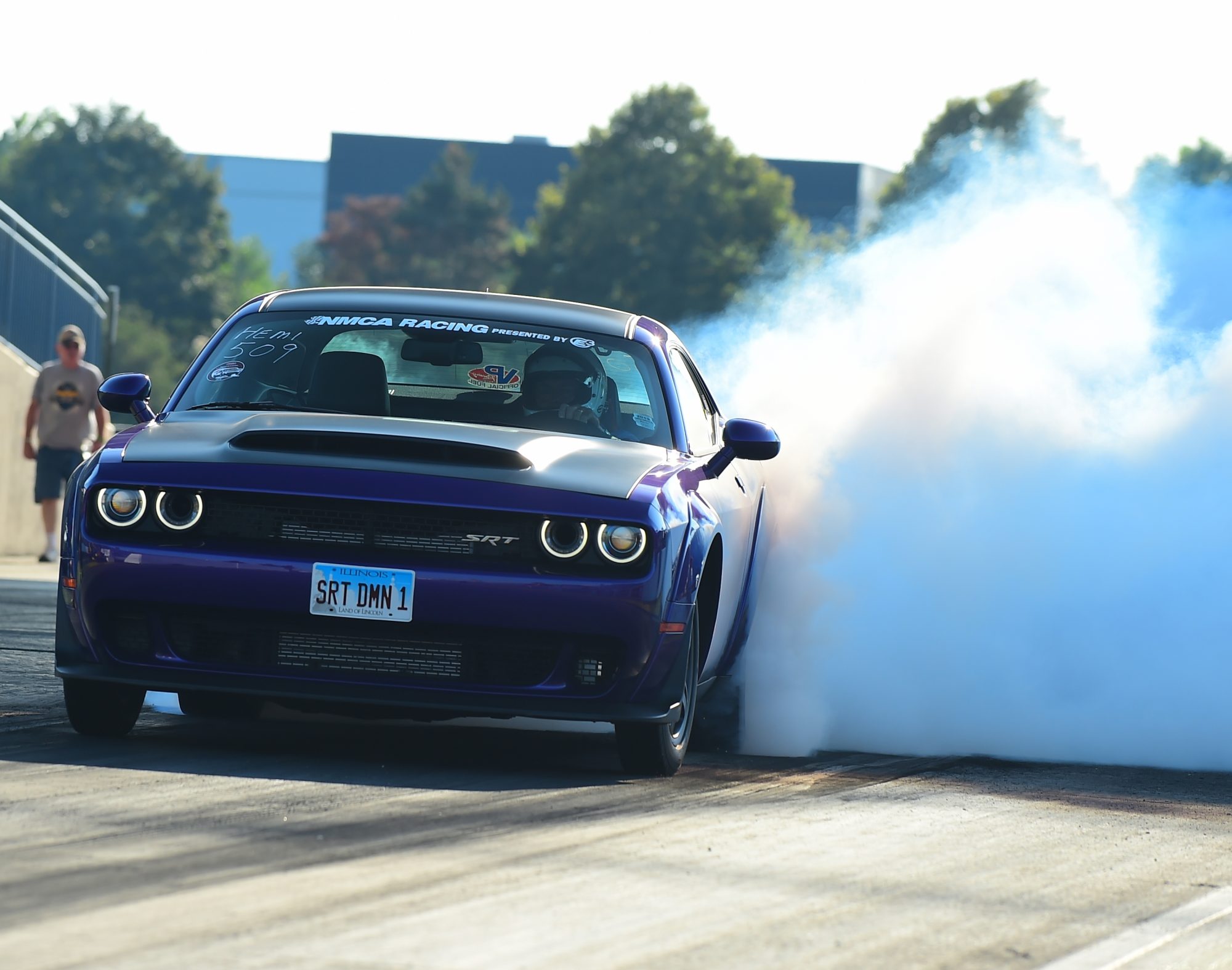 Along with SRT Demons, there was no shortage of SRT Hellcats and their high-output cousins, Challenger SRT Redeyes. Scott Ganz from Dixon, Illinois, brought his 2019 Challenger SRT Hellcat Redeye out to play. He clicked off low 11-second times and grabbed the runner-up honors to John Riding's Plum Crazy 2018 Challenger SRT Demon in the 11-Second Bracket. There was also tons of competition running in the 12-Second Bracket, but it was Paul Baldezier from Gretna, Nebraska, whose three-run average in his 2017 Challenger came in at 12.03 seconds. In the 13-Second Bracket, Ken Mason drove up from Dallas, Georgia, in his 2018 Challenger to win the honors of the hotly contested class.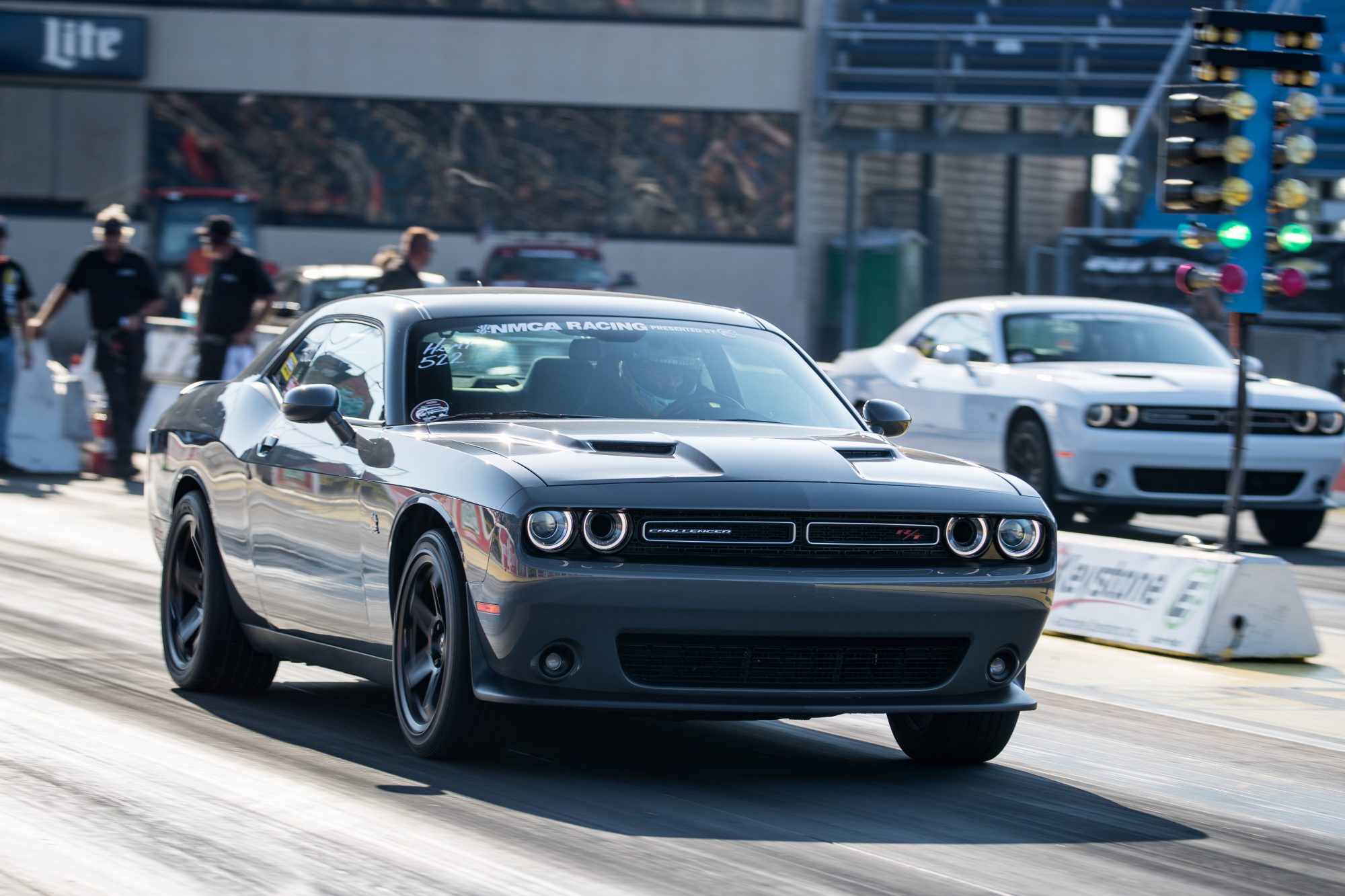 The next stop for the NMCA Dodge//Mopar HEMI Shootout will be Summit Motorsports Park in Norwalk, Ohio, for the NMCA All-American Nationals scheduled for August 22-25, 2019. Will you be racing your late-model HEMI engine-powered machine for some quarter-mile fun? Let us know and we'll look for you in the staging lanes and on the starting line.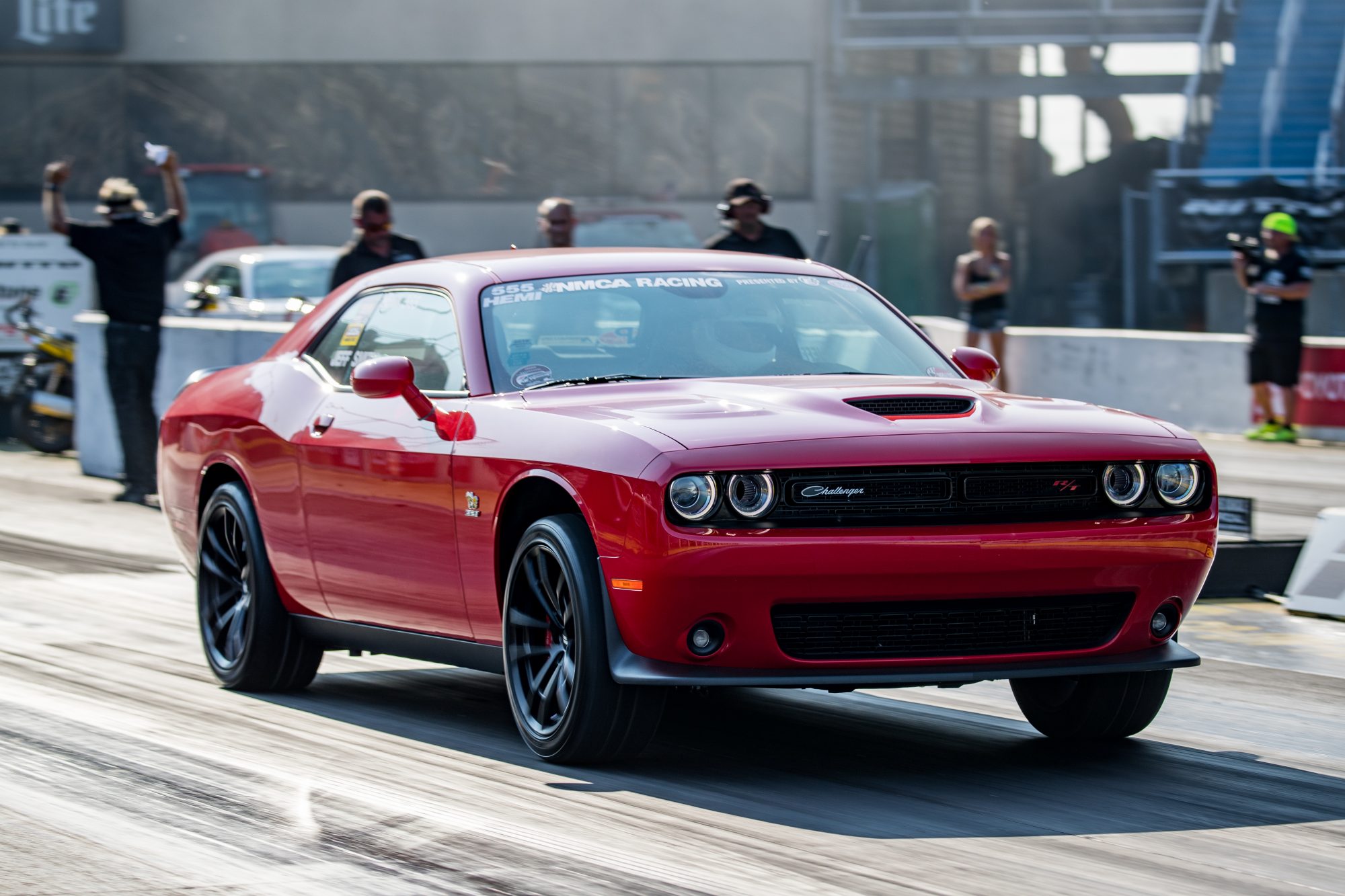 Comments
Comments
Previous