The Club Connection: Central Florida Mopar® Mafia
4 years ago Gallery Owners + Clubs
There's a reason Dodge uses the tagline "The Brotherhood of Muscle." The way the brand's loyal enthusiasts exemplify brotherhood is simply unrivaled. Go to any race track, swap meet or car show and you'll find the Dodge and Mopar® folks gathered in one location trading racing tips, lending each other tools and sharing their secrets to achieve the perfect time slip or complete a restoration job. They are the reason for DodgeGarage – to celebrate our owners, our racers, our clubs and our people. Over the next few months, we'll be introducing you to some of the Dodge and Mopar clubs from across the country (and maybe even around the globe!) to help bring the brotherhood a little closer together.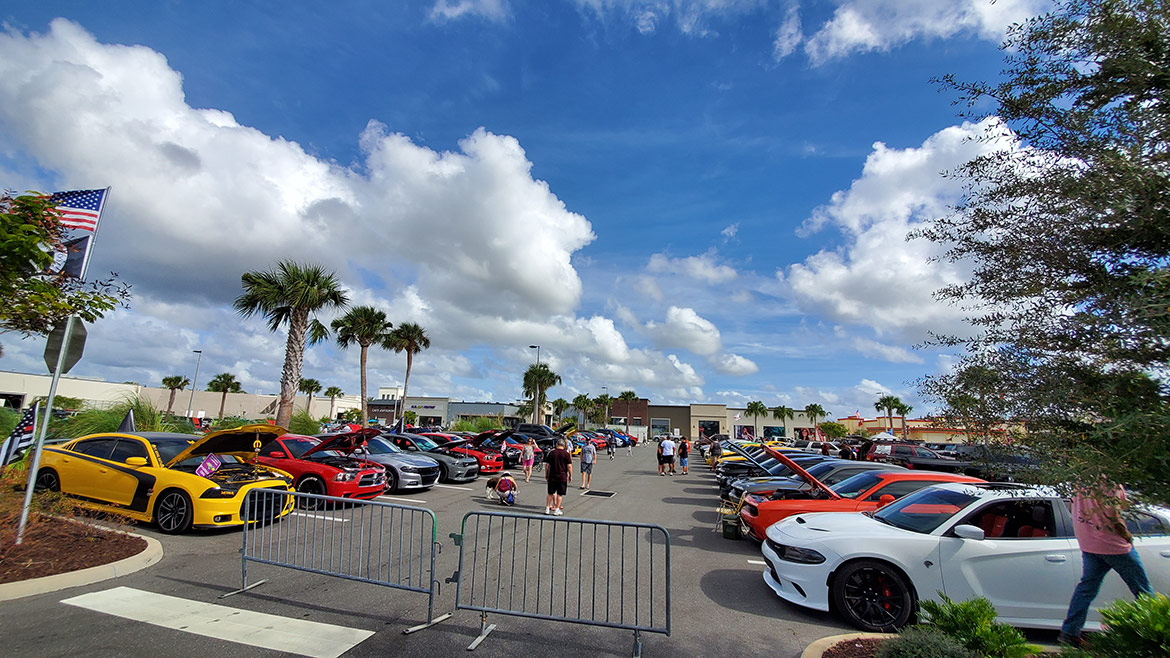 We're kicking off this series with Joe Brancoccio Jr. (aka, Brooklyn Joe), president of the 1,700-member club dubbed the Central Florida Mopar Mafia, located in Orlando, Florida.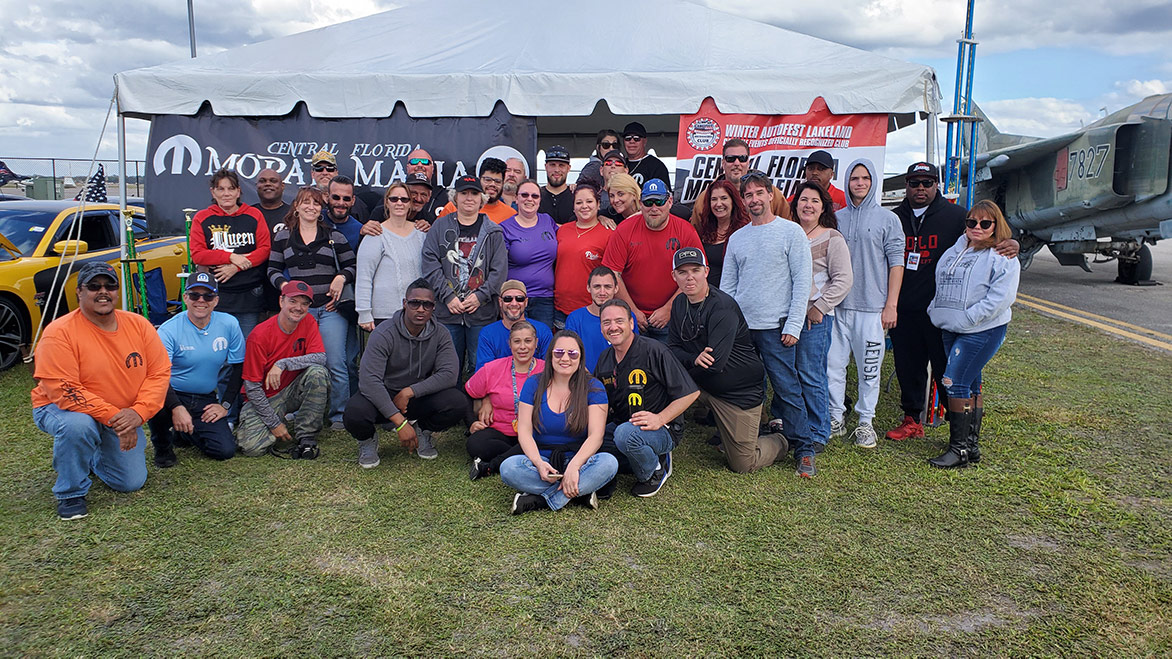 Joe, originally from Brooklyn, New York, uprooted his family to move to central Florida for a warmer climate and couldn't be happier with the move. Shortly after moving, while Joe and his wife were checking out a local spot for a friend's gig, Joe noticed there was a car show going on outside. He watched the owners spend hours hanging out talking about their cars and the hobby they love. He saw firsthand how the group was a connected community. New to town, looking to feel that sense of community he had in Brooklyn and being a car lover himself, Joe joined forces with his son to start a car club of their own.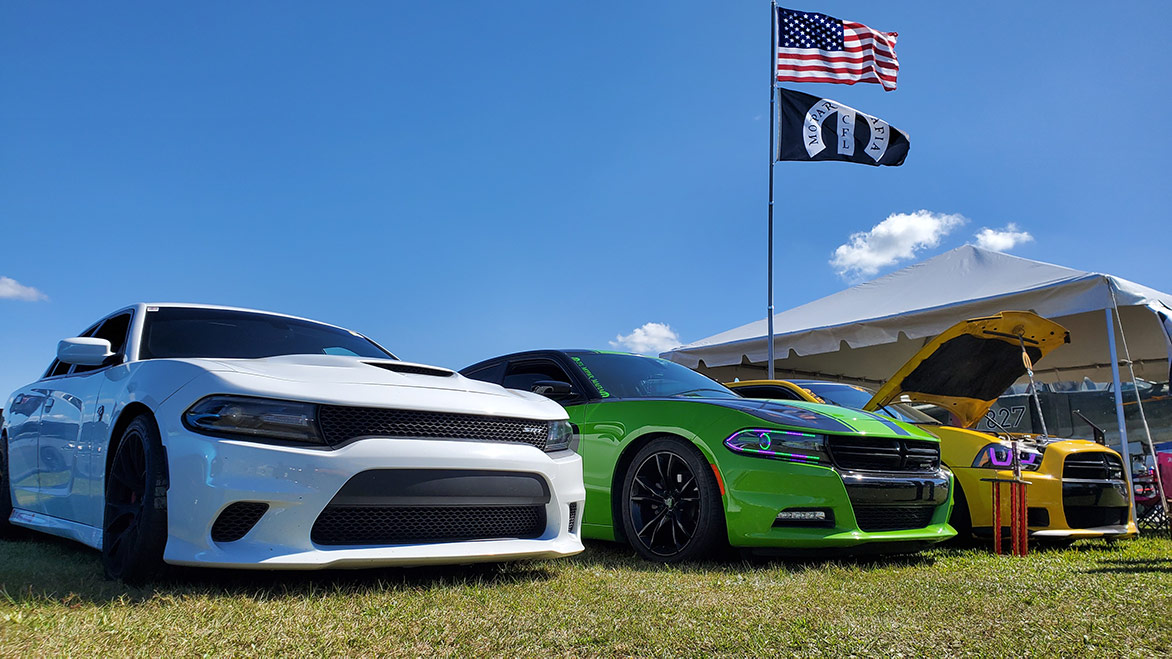 Joe wasn't always a Dodge guy, but his job turned that around. He's a mechanic at a local shop, and when he and his coworkers talked about the different cars coming in for repairs, he noticed that Dodge vehicles didn't come in for as much service as other brands. That sealed the deal for him. Since then, Joe and his family have owned several different Dodge vehicles over the years, and their current lineup is nothing short of powerful. Joe currently owns a 2012 Dodge Charger SRT8 Super Bee. His wife, Maria (aka, Maria Brooklyn) owns a 2017 Dodge Charger SXT, and their son, Joey Brancoccio III (aka, Joey Bee) raises hell in his 2015 Dodge Charger SRT®Hellcat.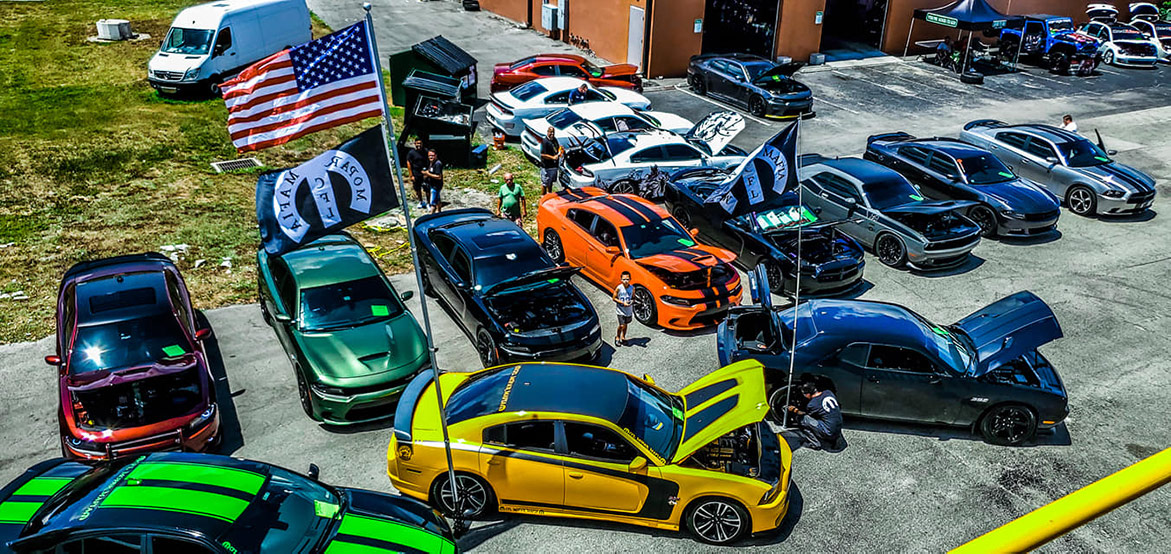 The Central Florida Mopar Mafia may have started with just three people, but today the club is home for over 1,700 members and continues to grow. Joe and his car club attend over 65 events a year with many of them benefitting good causes. The club often networks with other Dodge/Mopar car clubs to form an even bigger family in order to ensure that all events are well-represented.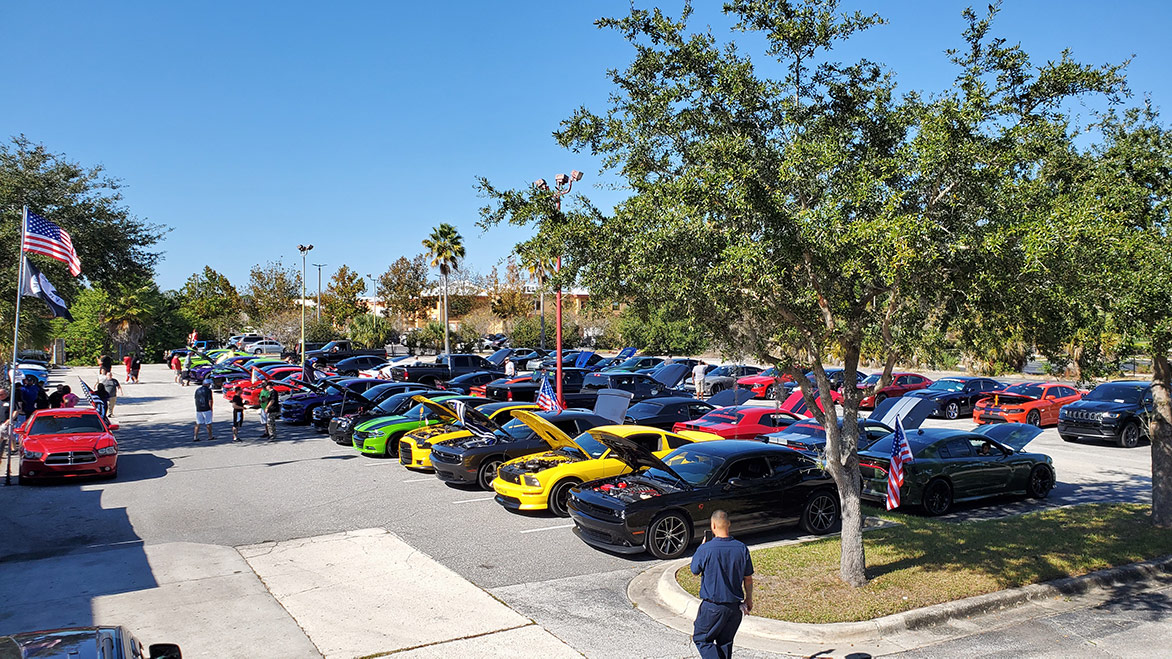 One of the organizations the Central Florida Mopar Mafia enjoys working with is Homes for Our Troops. This organization provides homes for wounded soldiers who, because of their service to the country, now need special equipment to function in their home. The club regularly volunteers with Homes for Our Troops to help with move-in projects for our nation's wounded warriors. Once the home is complete, they join forces with Military Mopars and Tampa Mopar Society to escort the soldiers to their new homes. Looking at the different events the club regularly attends and supports, we noticed that they all had the same theme. And that theme also happens to be the single word Joe used to describe his club … loyalty. Joe and his club are a great example of the brotherhood coming together through loyalty to a common passion to pledge support to each other and their communities.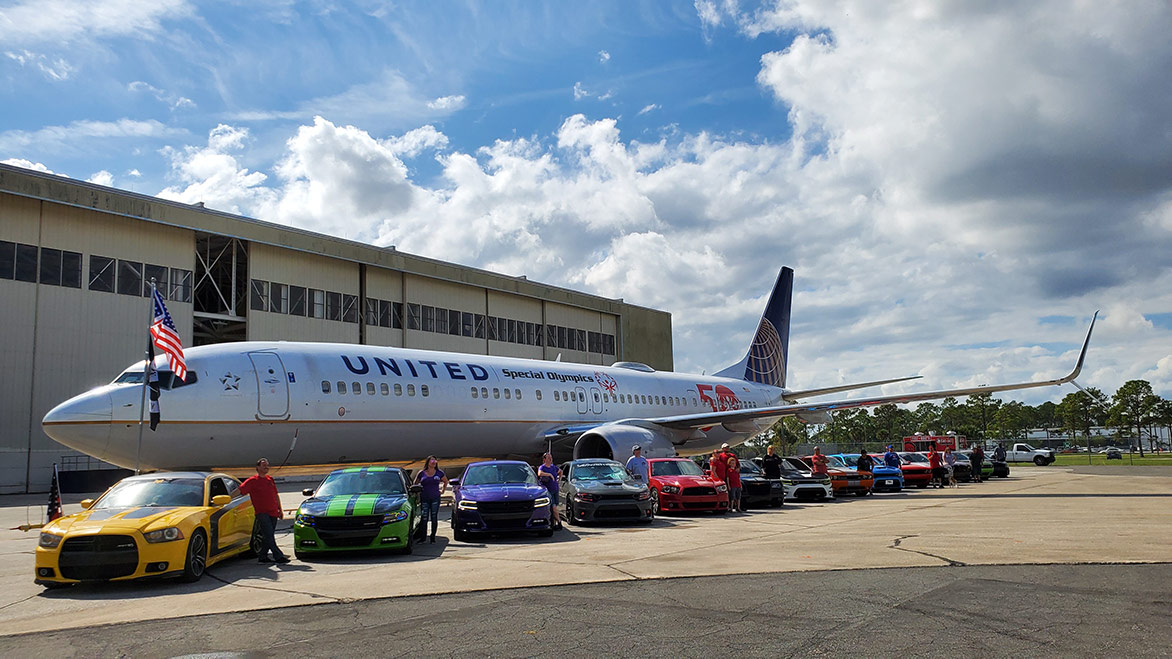 When the club isn't joining forces with other organizations to raise money, you can find them at their weekly hang-out spot at Old Town in Kissimmee for their Friday Night Cruise. They get together for anything from beach days and bowling to go-karting and hanging out at Universal CityWalk. Last year, the club hosted their first annual car show with over 250 cars and all proceeds were donated to a local charity, the Wounded Officers Initiative. Their hopes are high to out-perform last year's successful event, but this year's car show will be rescheduled due to COVID-19. Keep an eye out here on DodgeGarage for their updated event date, and check them out if you're in town!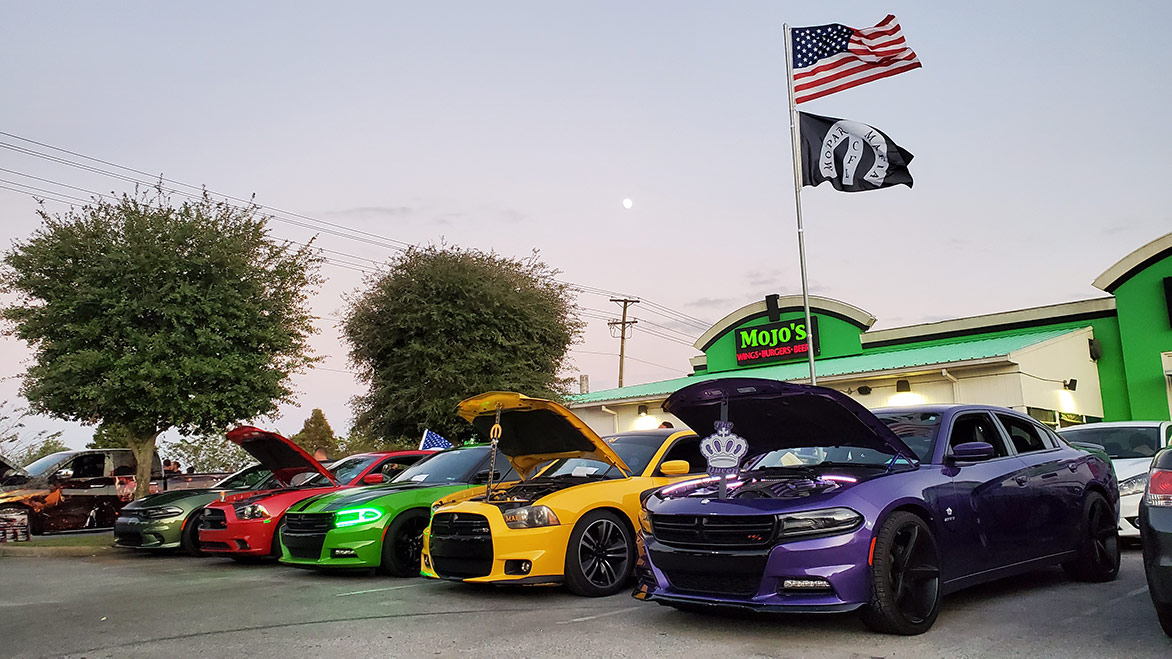 The activities this club participates in together are diverse, but one thing is constant – this club loves their cars, their community and their comradery.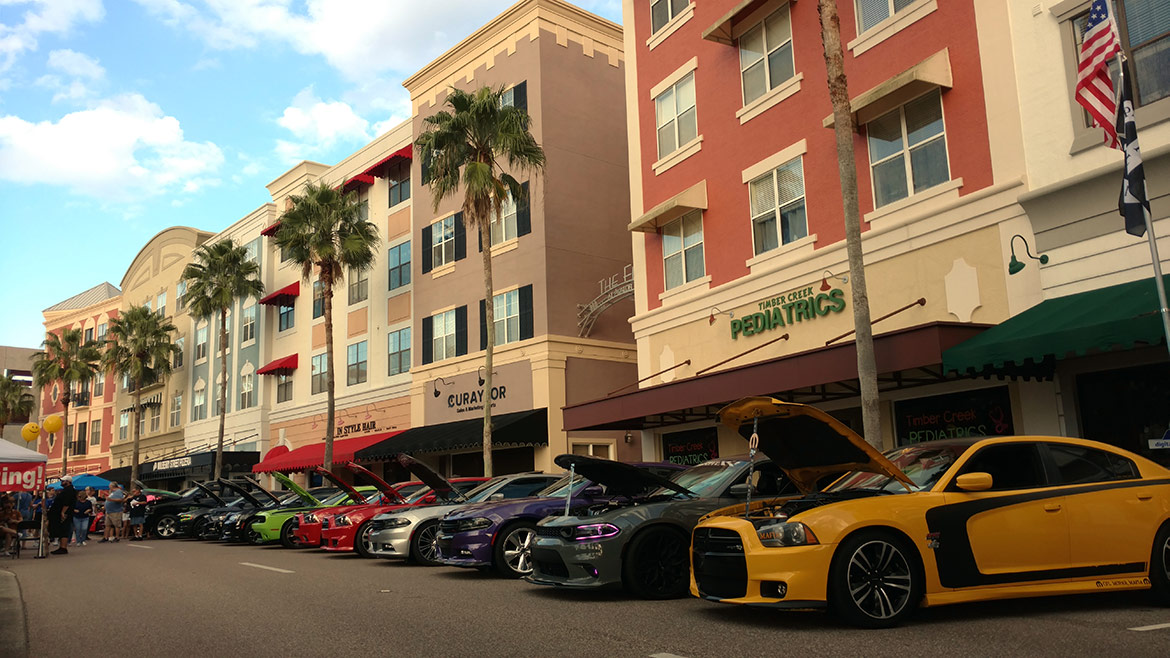 Check out the Central Florida Mopar Mafia's Instagram, YouTube and Facebook pages to see if this car club is the right fit for you!
Want to see your club featured on DodgeGarage.com? Send us an email with your club details for a chance to be showcased!
Comments
Comments