High-Flying Wild Wild Wedge
3 years ago Owners + Clubs
Lifelong Mopar® Drag Racer Matt Rover is a rare breed. Despite being 63 years old and "retired" in Florida, the former New Jersey native has managed to hang on to his Dodge Challenger R/T racecar for over four decades. While most of his racing peers have hung up their helmets and sold off their high-horsepower machines, along with the extra parts such as wheels and slicks, Matt continues to race the same car he's had since his youth. With no intention of slowing down, Matt's going "flat out" to race even more NHRA National and Divisional races during this golden era of his life.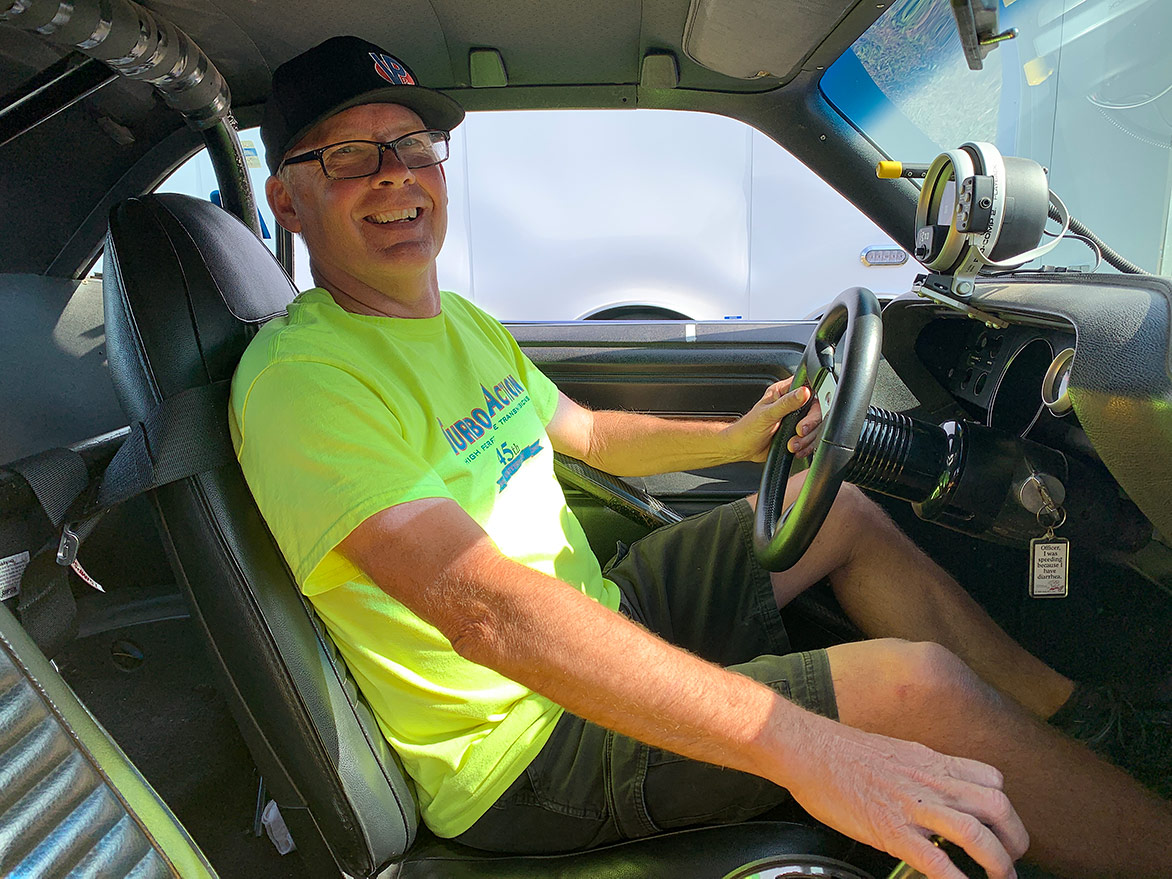 "I started drag racing in 1975 at the age of 18, because I have always been interested in cars and all areas of motorsports. My Dad was a big influence growing up; he loved cars, especially Chrysler products. He collected various models of Chrysler cars, but he didn't race them. Dad and mom would come out and watch me race," said Matt.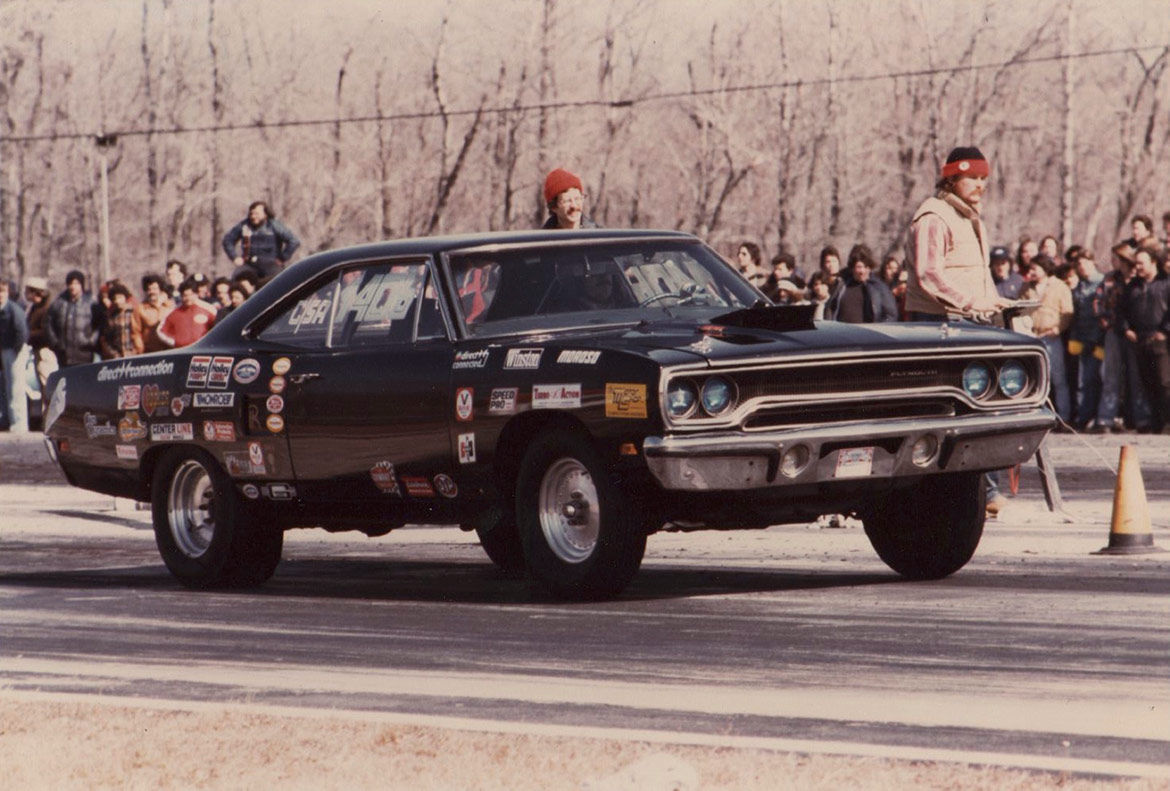 Matt's love affair with fast Mopar vehicles began when he was in high school. His first love came in the form of a 1970 Plymouth Road Runner powered by 440 cubic-inch V8 with the Six Pack induction system. Matt raced the Road Runner in NHRA's highly competitive Stock Eliminator class for two or three years. With a few seasons under his belt, Matt wanted to build a Dodge Challenger, as he felt the platform would make a better racecar than the Road Runner. Matt located a 1970 Challenger sitting next to a house. The car was not in good shape, having rust all over the body. This may be an issue in some cases, but if you're building a competitive racecar, you end up changing most of the components anyway, so the state of the Challenger didn't hinder Matt's plans. Despite having a rough body and other issues, Matt went to work building it into a competitive Stocker and named it "WILD WILD WEDGE." The moniker stems from enthusiasts affectionately calling some Small and Big Block Mopar V8 vehicles "Wedges." It's also a Chrysler engineering term for the layout of the valves in the cylinder head's combustion chamber.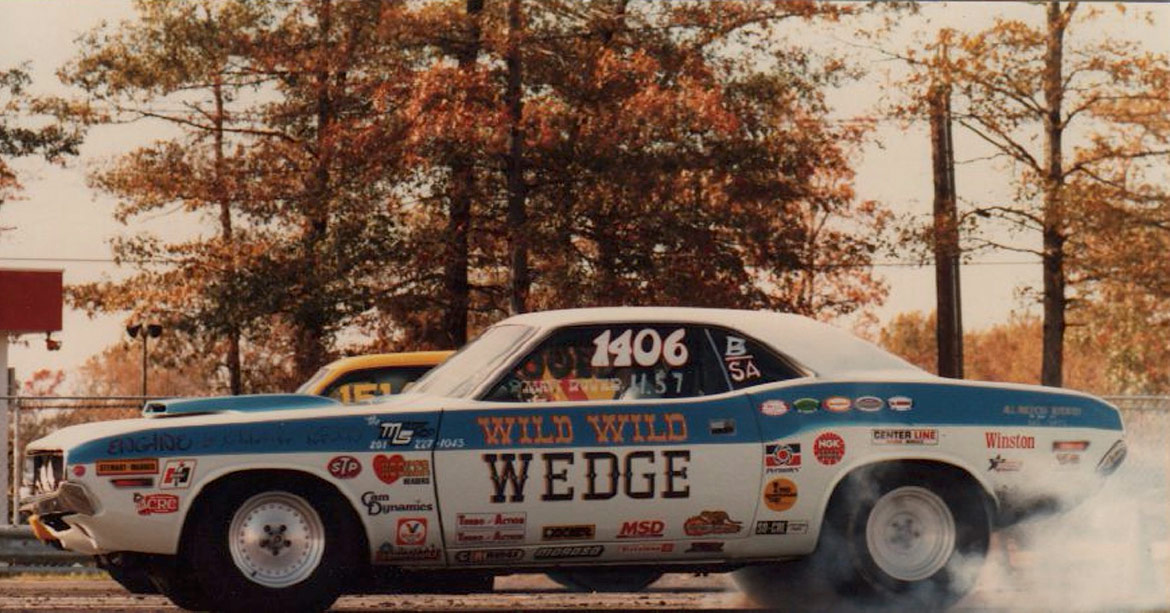 After a couple years, Matt heard of another Challenger that was for sale. This example had a unique racing pedigree, as it had been owned by the team of Ray Cook and Art Leong who were the 1979 NHRA Stock Eliminator World Champions. Matt knew it had been built with some very trick chassis and suspension parts, so a deal was struck and Matt bought the car minus its engine and trans. Since Matt had tons of experience with the 440 Six Pack engine, he dropped the driveline from his old Challenger into the new car and went racing. "Ray Cook, at the time, had a HEMI® Challenger convertible that was a championship car. He said if I got Leong and Cook's second team car, the Challenger hardtop, I could be the first 440 Six Pack to run in the 10s, a major feat back in the day. I was probably the only racer in the country to have a 440 Six Pack Challenger competing in NHRA Stock Eliminator in the late 1970s," recalled Matt.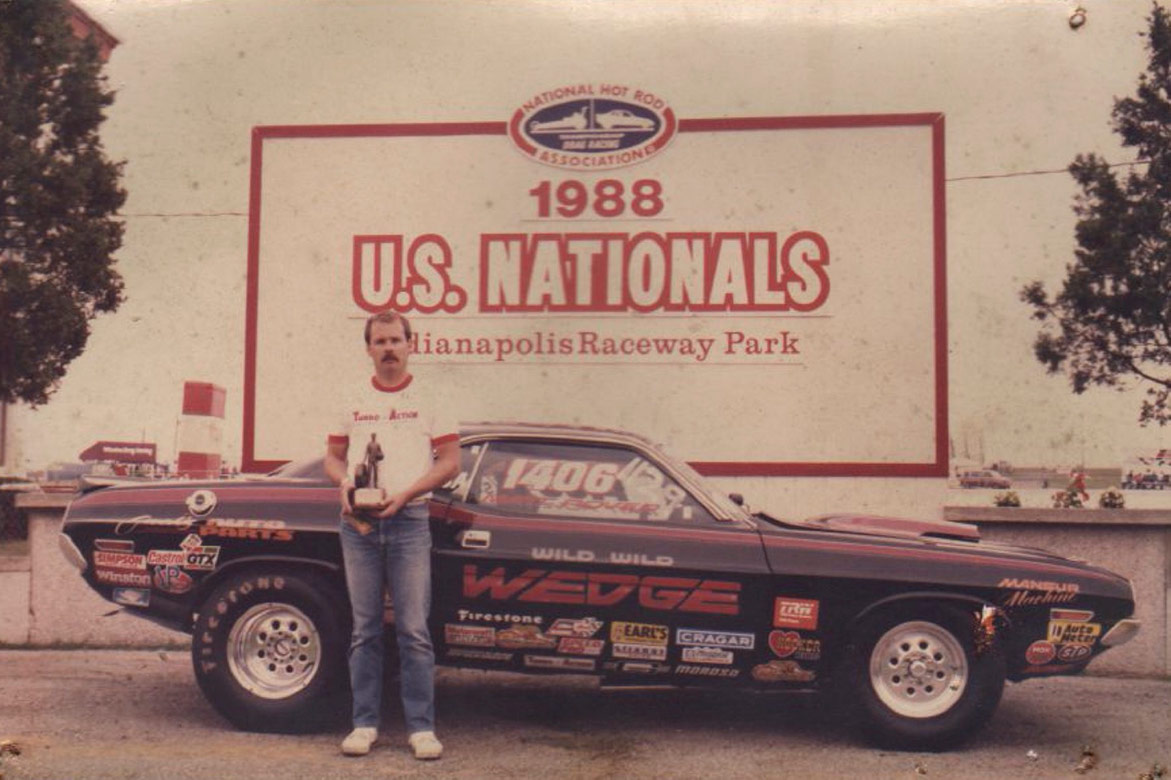 Almost immediately, Matt began to win events, including the 1985 NHRA Molson Le Grandnationals in Canada, and the 1988 and 1993 NHRA Keystone Nationals in Reading, Pennsylvania. Matt won class at the big races while racking numerous wins and runner-up finishes at NHRA Divisional races. As with the NHRA Stock Eliminator class, there are rules and horsepower factors that sometimes offer an advantage, that's why Matt has switched his 1970 Challenger over to a 1971 model by simply swapping out the front grille and rear taillamps.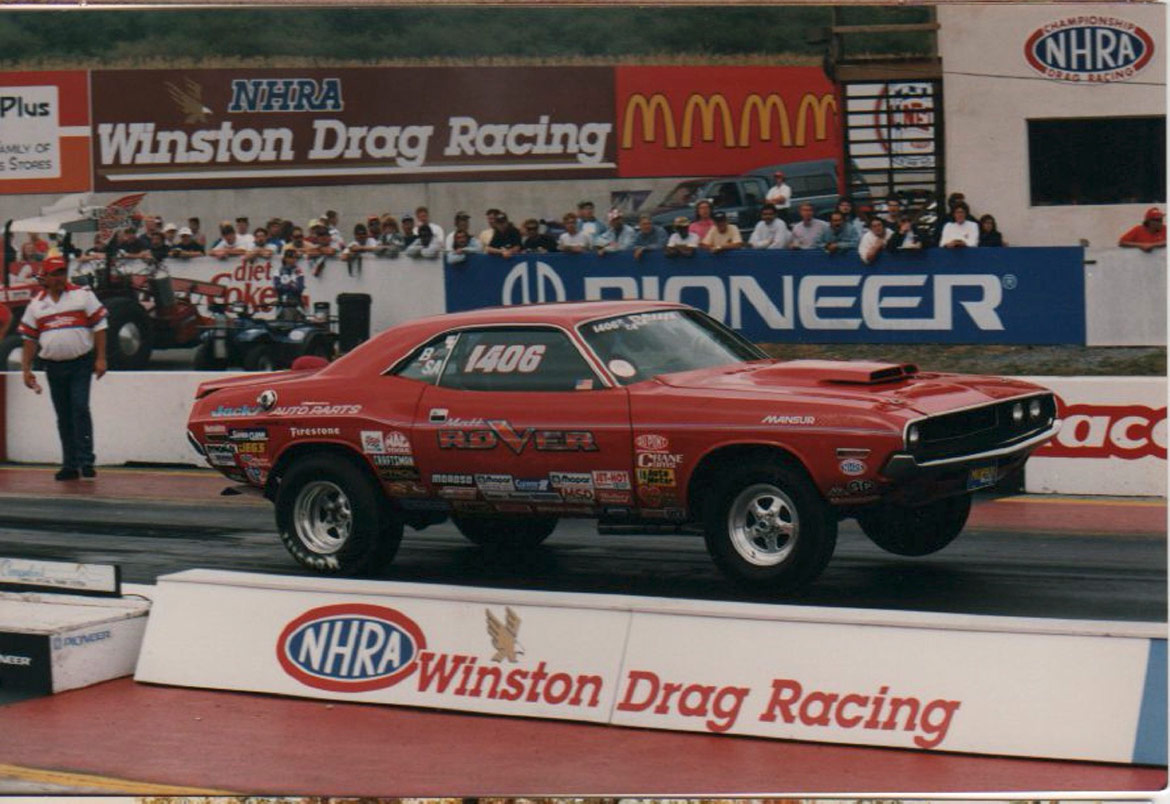 For the past 15 years, Matt has campaigned his Challenger as a 1971 combination in the B/SA class. He's run a best ET of 10.27 seconds at 128 mph, but Matt's always looking to go faster and in search of extracting every last ounce of horsepower from of his 440 Six Pack engine. It's currently dyno'd around 600 horsepower, but according to Matt, "There's always more." That's how his mind works, but when you're passionate about something, you strive to be the best. "If I wasn't drag racing a Mopar, I'd still be involved in the sport as I love it, I still want to race a new Challenger Drag Pak one day," grinned Matt.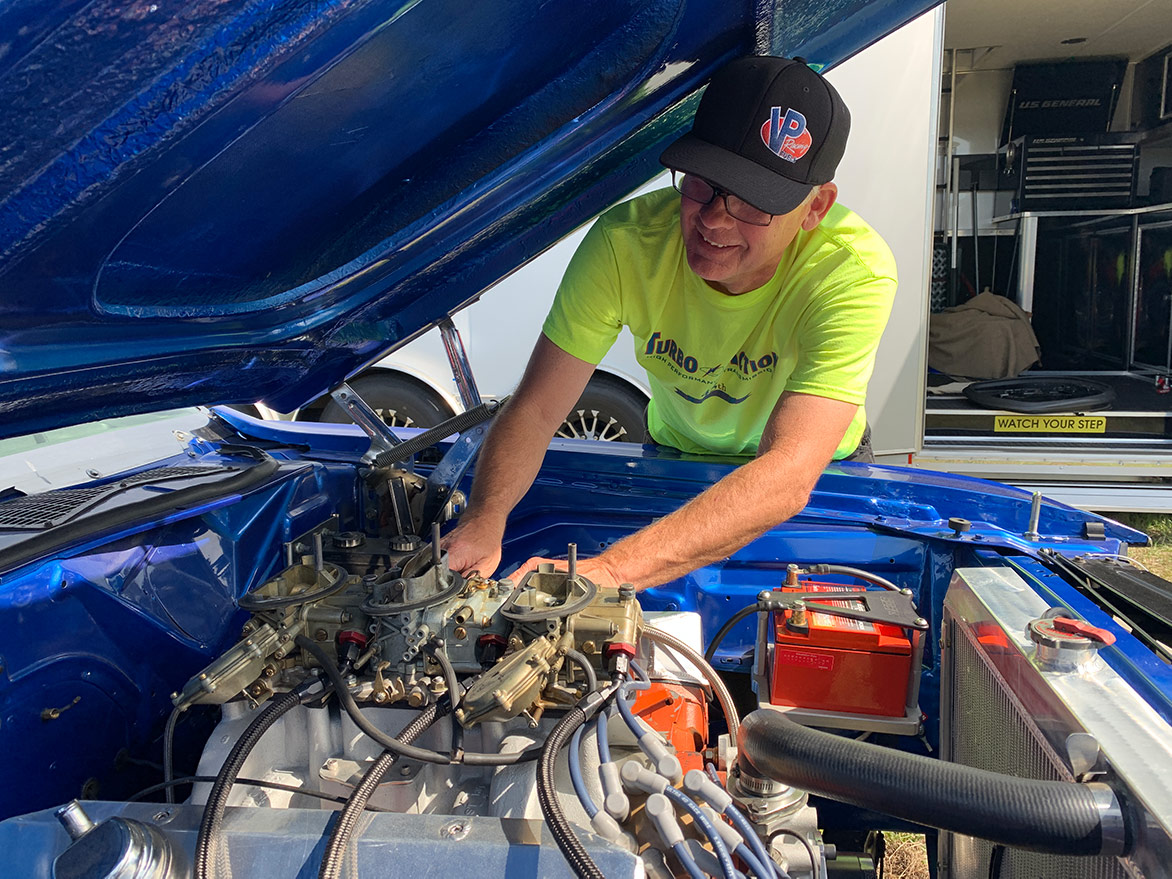 Part of Matt's racing success can also be attributed to his sponsors, including Turbo Action Transmissions, VP Racing Fuels, Brevard Cylinder Heads, Whitaker Race Engines and Mopar racing guru Don Little. Matt's biggest support comes from his wife of 36 years, Lynne. She travels to most of the races with him all over the country in their RV. Matt is also a sports fan and being from New Jersey, he's a diehard New York Mets follower, but when the NFL season comes around, he's a Dallas Cowboys supporter all the way.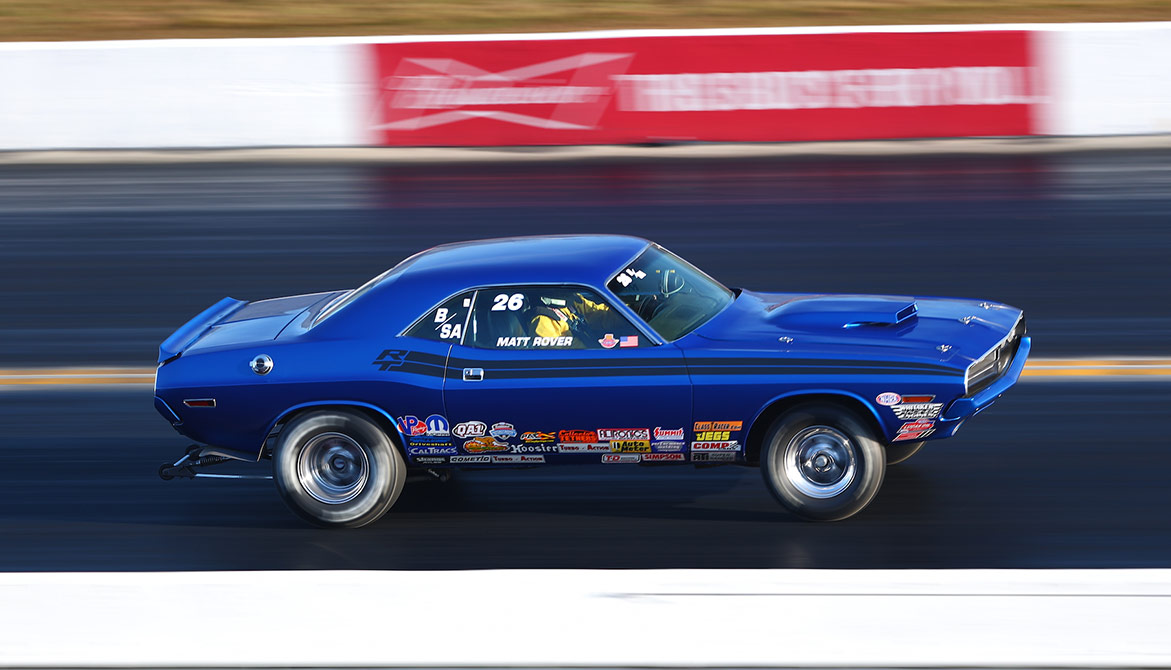 When asked how much longer he plans to drag race, Matt's reply was short, simple and to the point, "As long as I am healthy and still enjoy it." Judging by the smile on his face when doing burnouts in his 440 Six Pack-powered Challenger R/T, it'll be a while before Matt hangs up his helmet!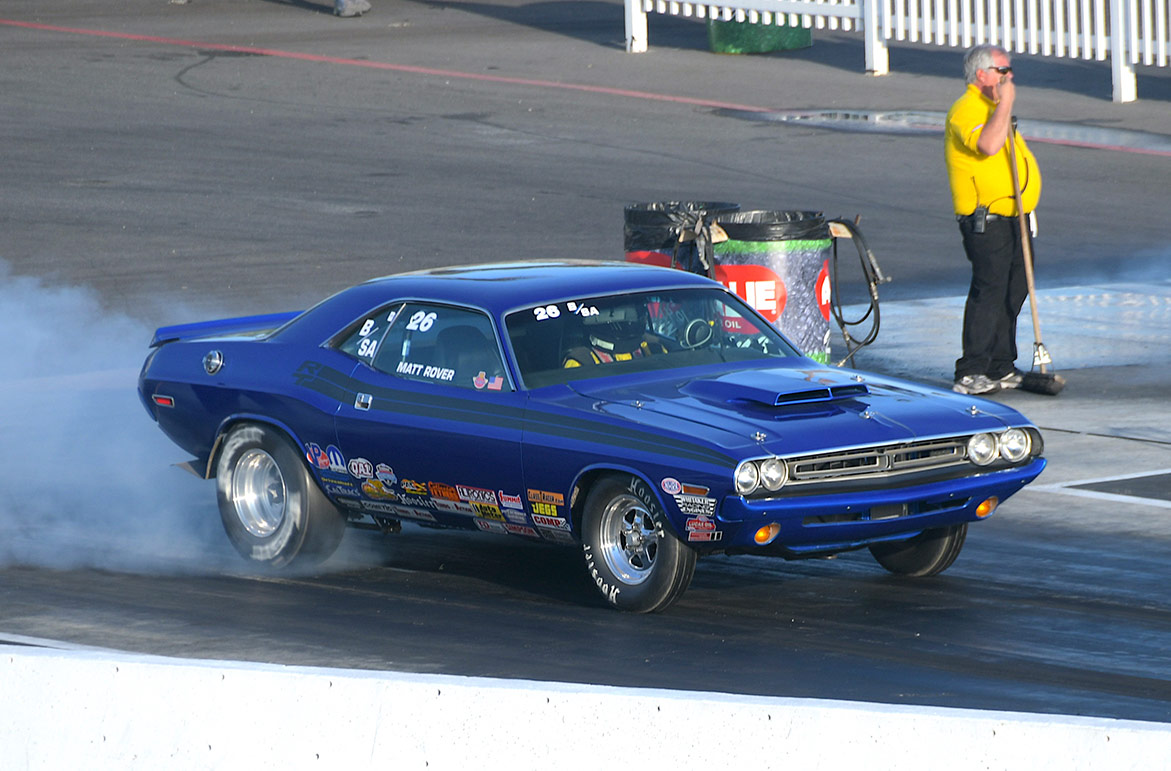 Comments
Comments