Mo-Par City Is Closing Its Doors After 50 Years
3 years ago Gallery Heritage
Time Has Run Out for These Classic Mopar® Project Cars: Buy Them or They Go to the Crusher
Hurry! The clock is ticking. If you're looking for a Mopar® project car to restore, you need to contact Larry Pontnack, owner of Mo-Par City in Oregon, Illinois. And do it soon, what isn't sold within the next few months will be crushed. Larry tells us it will break his heart to scrap these vintage Mopar vehicles, but at nearly 80 years of age and with over 50 years of service to the Mopar restoration community, its time to retire.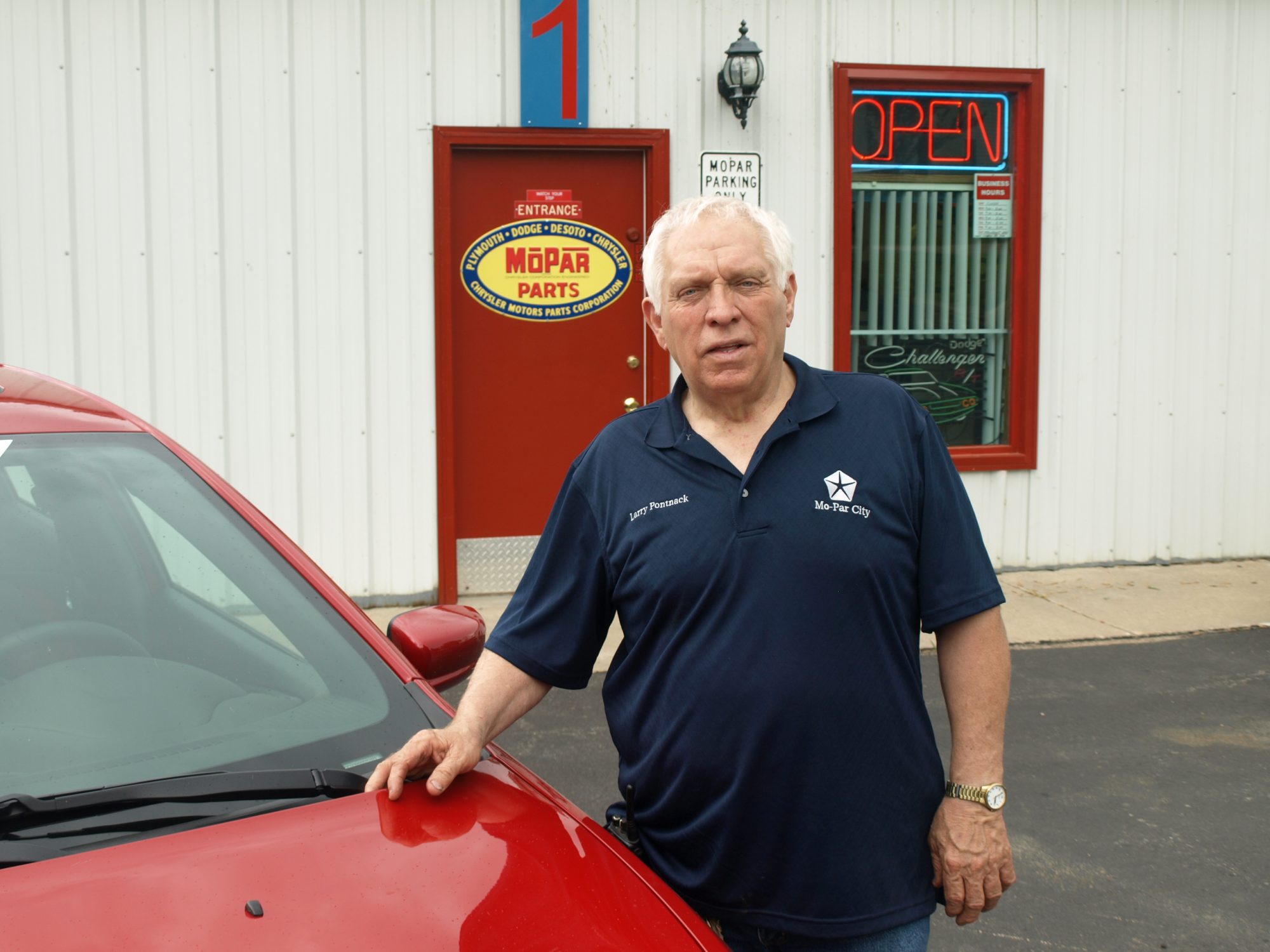 A few of us DodgeGarage contributors have visited Larry's Mo-Par City over the years and are always in awe of the shear mass of Mopar inventory in one place. Back in 2013, I was hosting a Dodge Dart road trip when I stopped to check in with Larry and talk about his one-of-a-kind business. We chatted for hours before I had to get back on the road, but it was a visit I won't soon forget. My fellow DodgeGarage contributor, David Hakim, stopped by back in 2019 while writing "Mopar Crypt Keeper" and got the lesson of a lifetime when referring to Larry's business as a "junk yard". He won't make that mistake again.
Mo-Par City is a turn-key business with tons of valuable stock that could be taken over by a younger team and run profitably for decades to come. In fact, Larry began posting national advertisements stating this fact 10 years ago, but hasn't yet found the right buyer. So if you've ever thought about starting a classic Mopar cars and parts business, forget about finding a suitable plot of land and scrounging the country side for parts cars. Larry has done all that for you.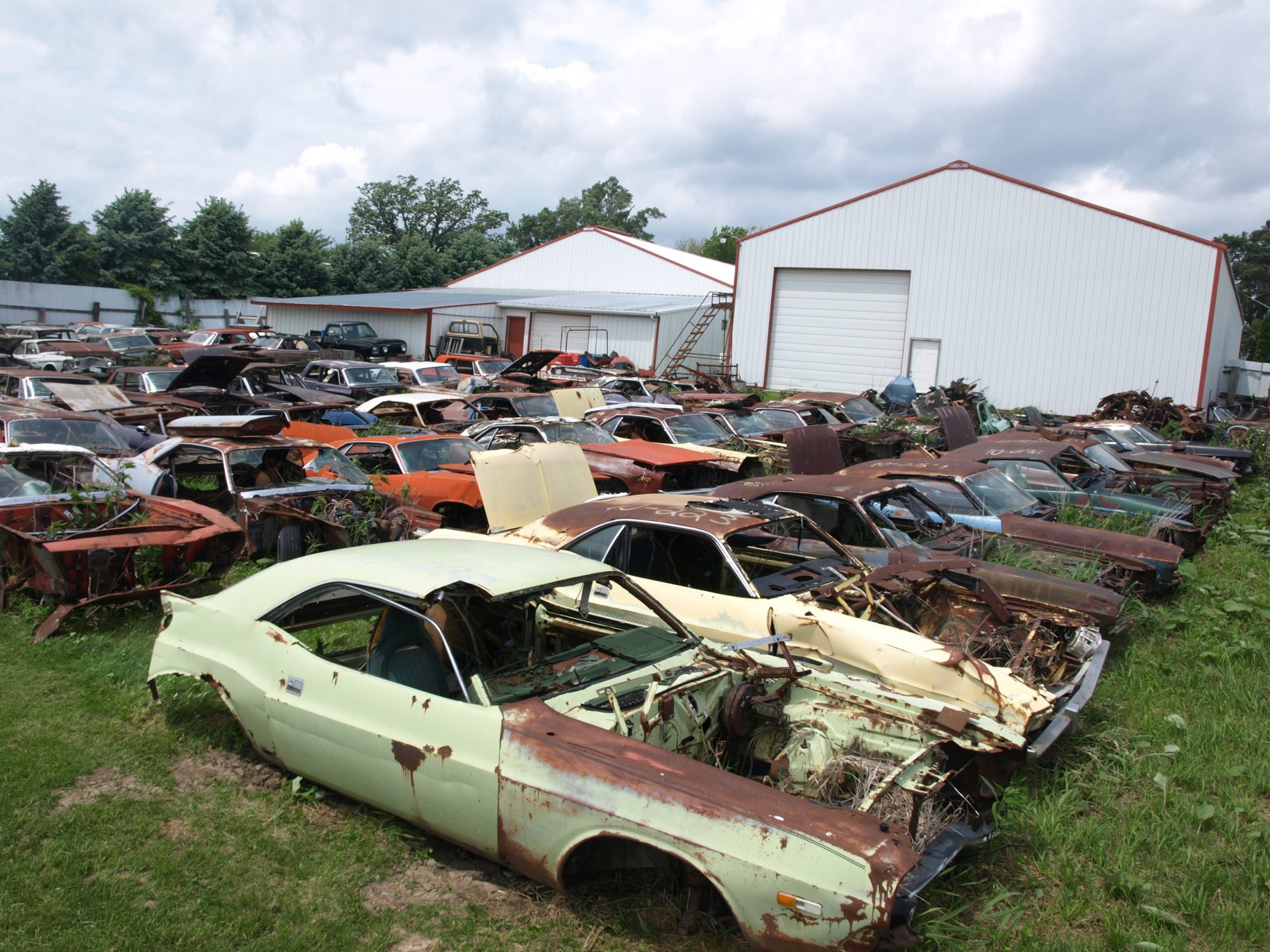 Mo-Par City is located on a large plot of business-zoned land situated just 90 miles from Chicago. In addition to the hundreds of viable A-, B-, C- and E-body project cars, vans and trucks, the lot includes six storage buildings and workshops with over 30,000 feet of covered space that's jam packed with thousands of loose Mopar parts, ranging from date-coded glass to vintage Clutch-Flite drag race transmissions, engines and N.O.S. parts in factory wrappers.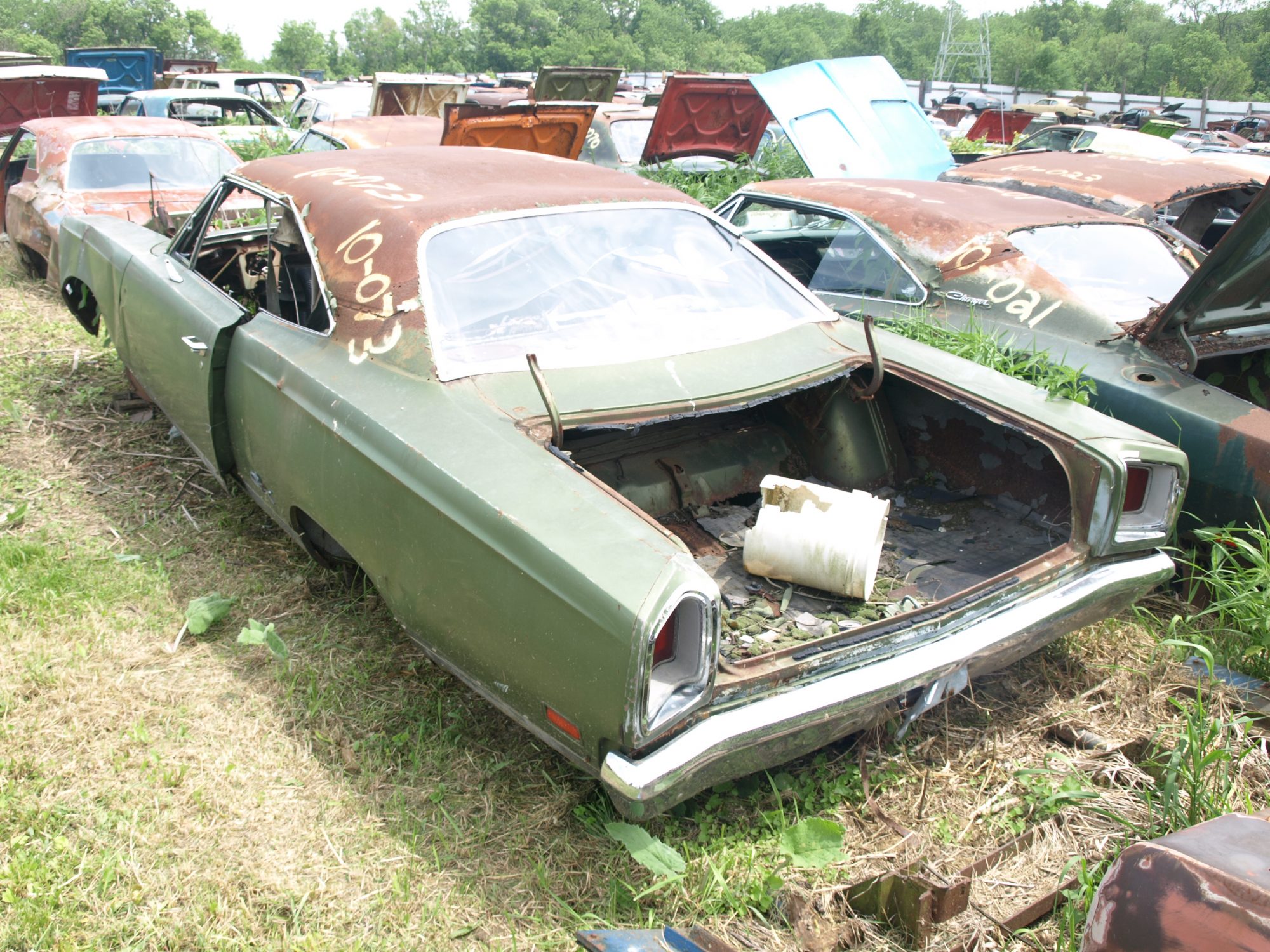 If you're not as ambitious as that, why not buy a core vehicle and start a restoration project? Larry is happy to negotiate attractive prices rather than watch the crusher get them. So that's the story at Mo-Par City as another valuable hoard of classic Mopar metal faces oblivion.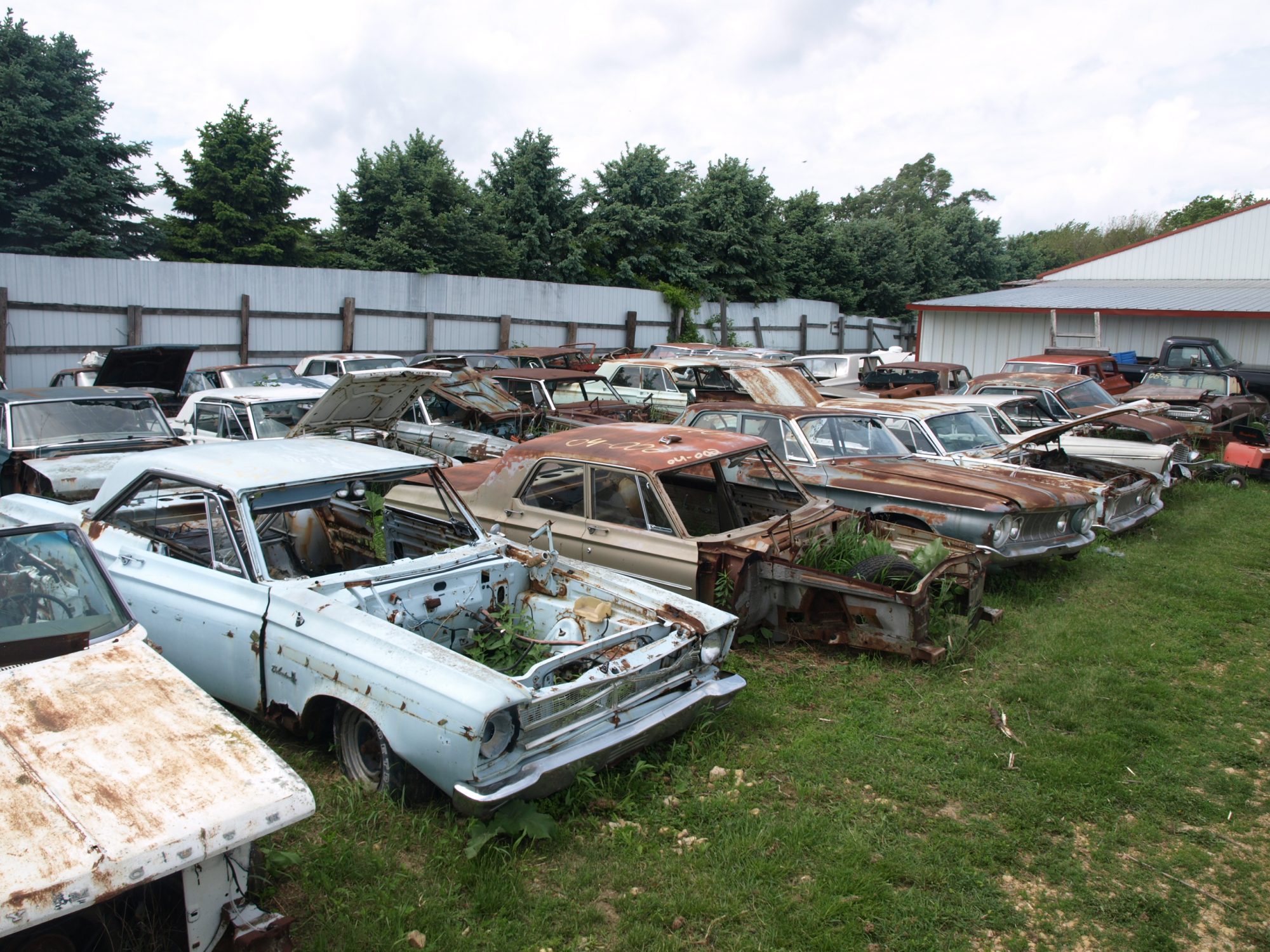 With luck, Larry's legacy will live on in the hands of new owners. In a darker scenario, the crusher will move in and eliminate everything. The time has come to act. If you're in the market for a Mopar project – or see the value of taking control of this lucrative business – contact Larry Pontnack and work a deal.
CONTACT:
Mo-Par City – open M-F 9:00 to 5:00 (Saturday by appointment)
6309 East Brick Road, Oregon, IL 61061
815-732-7751 or 1-800-426-HEMI
Comments
Comments