When Love Changes But Remains the Same
2 years ago Gallery Owners + Clubs
When you fall in love, there is not much that can stop that train from barreling straight toward the new apple of your eye. You may find yourself having absurd behaviors and acting a fool, making you totally lose interest in everything else in the world.
With 29,000 miles, most of the interior still original and a concourse restoration, David dreamed of scoring a gem like this for years. He certainly never had any plans of ever getting rid of it. David purchased the Challenger in 2019 already completely restored in all its glory and perfection. The 1970 Challenger T/A started its restoration journey in amazing condition with such low mileage. Most of the restoration was completed by Stoney Lonesome Customs who documented the process very well and kept incredible records of the whole process. Although David is a die-hard Mopar® guy, not all his friends can relate to his brand of choice. One thing they all agree on, though, is that this car is one of the most detailed and top-notch restorations any of them have ever seen.
So why sell it, you ask? I'm sure all you car freaks out there can relate to this! Its pretty simple, though, another beauty caught his eye. It must really be something to prompt you to sell a car of this caliber.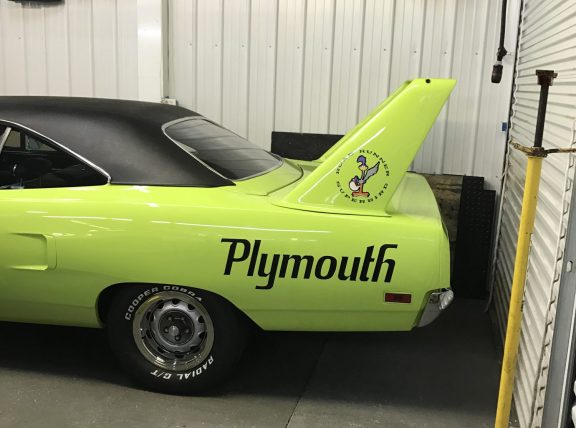 Fortunately, David is sticking in the Mopar family and selling this gorgeous Challenger to purchase a 1970 Plymouth Superbird. As you could imagine, the '70 big wing is as clean as the day it had 1 mile on it. The Plymouth belongs to a good friend of David's and posed too good of an opportunity to pass up. So why sell at Mecum and not elsewhere? David points out that the auction process is very streamlined, easy to navigate and painless.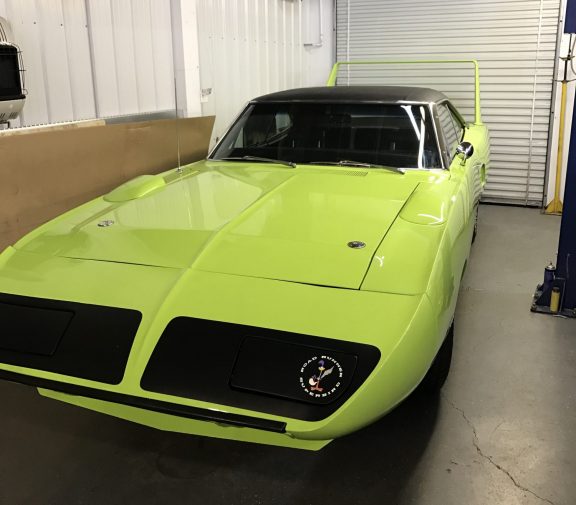 The buyers at the auction are generally vetted with approved funds, which eliminates all the tire-kickers and nosey creepers online. You can be assured that you will not be wasting any time during the auction process, both pre- and post-sale. Some cars deserve a little better than your local Craigslist ad. David highly suggests Mecum Auctions to anyone with a specialty, classic, muscle or collector car as THE way to go if you ever decide to sell. If a low-mileage, nearly original and completely mint 1970 Challenger T/A is the apple of your eye, you better get to Mecum Indy before you miss your chance! This vehicle will be crossing the auction block on Thursday, May 20th.
Comments
Comments