Rolling History: The Dodge Boys' First Ride
3 years ago Heritage
They say old racecars never die. Their fate is dictated when they are no longer fast enough for a particular class. This also depends on the owner, or in this case, the owners. Most racecars, especially the ones campaigned in the NHRA Stock Eliminator and Super Stock classes, can quickly be factored out of being a competitive package with the stroke of a pencil from the guys in the NHRA tech department. As with most old racecars, many led a hard life of constant updates that in some cases included breaking out the cutting torch, enlarging the rear wheel wells and bolting on wider slicks. In an era when the car's value was dictated on how fast it was and not the rarity of numbers built or what famous racer owned it, many of these old war horses got traded among buyers without knowing the true history and pedigree of the car.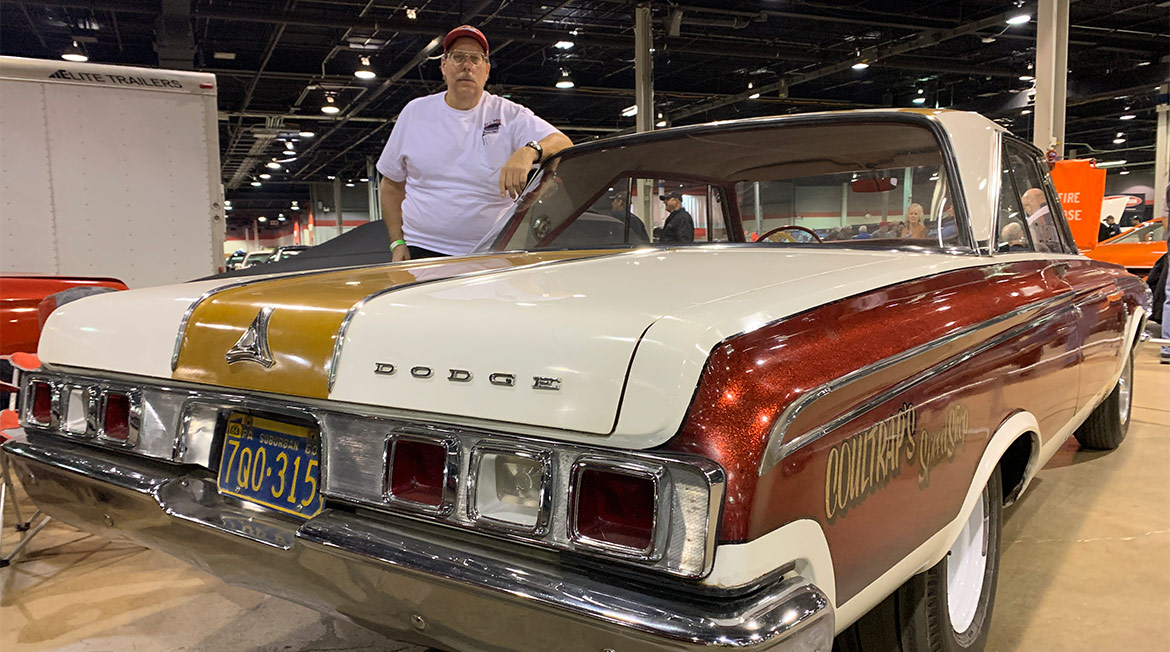 So imagine my surprise when I was walking down the many rows of cool vintage muscle cars at the Muscle Car and Corvette Nationals (MCACN) in Chicago last month and spotted this old 1964 Dodge 440 Hardtop powered by a 426-cubic-inch Max Wedge V8. I'd seen these early Max Wedge-powered Mopar® vehicles all my life at the thousands of car shows and drag races I've attended. Some were real factory-built Max Wedge cars, others were clones – or as some now say: "tributes." As I walked up to this particular Dodge, I dug the vintage metallic flake paint that was probably applied in the late-1960s, but it wasn't until I took a closer look at the sign describing this Dodge's particular lineage that I stopped and took a second glance. Holy cow! This is the car Dodge used in an ad campaign to promote their on-track racing successes early in the 1964 drag season. This was not just any old Dodge 426 Max Wedge Hardtop with a factory four-speed. This car was raced by the late Dave Strickler and Bill Jenkins. For those of you that don't know, these men were "The Dodge Boys." The car won numerous races back in the day, including the 1964 American Hot Rod Association (AHRA) Winternationals Top Stock Eliminator title at Bee Line Dragway in Phoenix.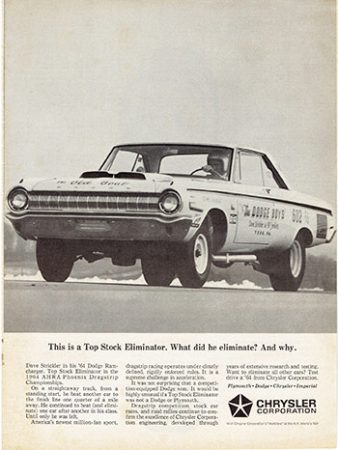 It was so cool to actually touch and even sit in a rare piece of Dodge's illustrious racing past that's still wearing some of its equipment, including the aluminum front end. Quite a feat for being over a half century old. This Dodge 440 Hardtop factory racer was sold new to Strickler for one dollar as part of a sponsorship deal that the duo ran for the 1964 season and into 1965. Both Strickler and Jenkins would later defect to the Chevy camp in 1966, but's that another story.
This particular 1964 Dodge 440 Hardtop is only one of 10 four-speed models built with the 425-horsepower, 426 Max Wedge V8 engine and aluminum front end (10 automatics were also built in this same engine/body combination). This Dodge has only racked up 969 street miles, probably from taking delivery of it in Detroit and driving it to the Strickler/Jenkins shop in York, Pennsylvania, in December of 1963.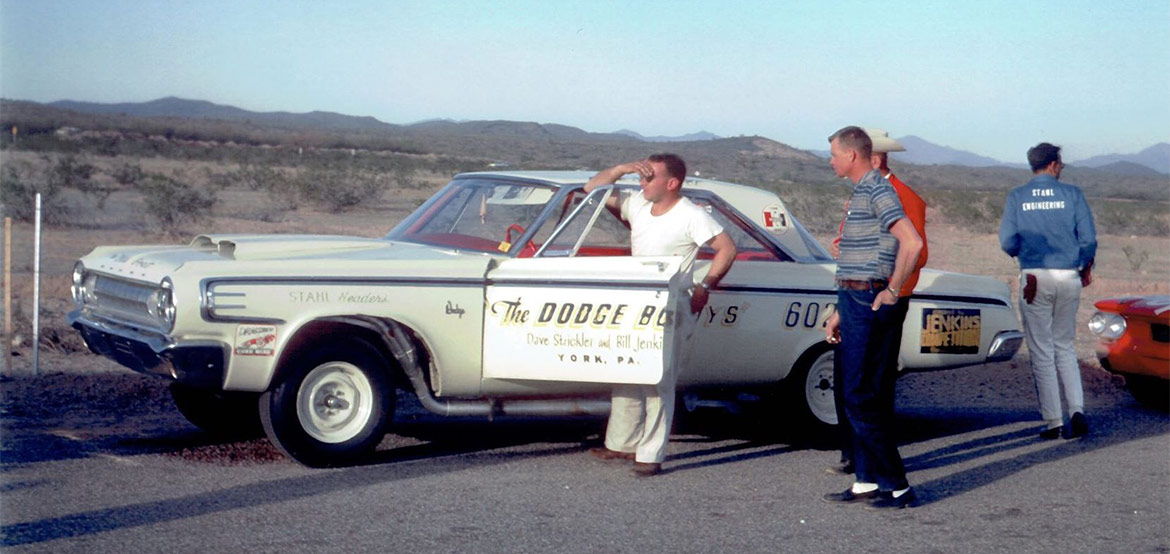 The current caretaker of this unique racer is Jim Kramer. For those of you in the Mopar hobby, you probably know him as the proprietor of Kramer Automotive Specialties in Butler, Pennsylvania. For many decades, Kramer has collected rare and unique parts for 1962-1965 Max Wedge and HEMI® engine-powered Dodge and Plymouth vehicles. The 66-year-old has been an avid Mopar Guy well before he was able to drive and parlayed his passion and knowledge into reproducing hard-to-find parts for collectors and racers.
His dedication for the hobby and preserving history has made him an expert when determining the originality of the 413 and 426 Max Wedge cars and even the early A864 and A990 HEMI Super Stock Package Cars that came off the Dodge Main Assembly line in 1964 and 1965. So when Kramer saw the Dodge for sale in NHRA's National Dragster in early 1977, he had to go have a look. When he spoke to the owners, they claimed it was the old Stickler/Jenkins Max Wedge Dodge 440 Hardtop. This was based on traces of "JENKINS COMPETITION" lettering on the rear quarter panel even after the paint was sanded down. With some additional detective work and the help of former Chrysler racers who actually worked on the Dodge back in the day, it was definitely the car.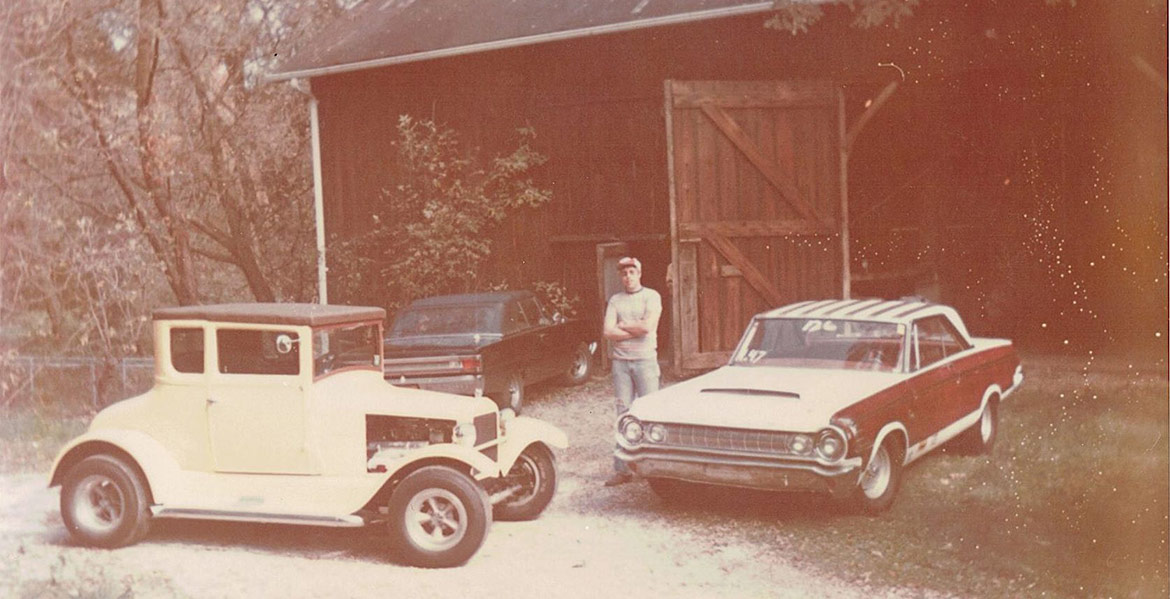 "It was March of 1977 when I finally got the Dodge after some back and forth negotiations with the owner. Luckily, it was located not too far from me over in Reading, Pennsylvania. We finally settled on a selling price of $2,400 and the agreement that I could keep the wheels and tires that were on the car. It's probably now worth $150,000 due its rarity and that fact both Strickler and Jenkins, who were major racing stars backed then, owned the Dodge and won races with it back in the day," said Kramer.
When Kramer bought this iconic Max Wedge Dodge in the mid-1970s, it already had a few prior owners put their own touches on the car. The engine had been modified and a push-button 727 TorqueFlite found its way into the car. The cool red metal flake paint job had been sprayed on around 1968 and because Kramer was more concerned about making the car fast and consistent, he left the paint and bodywork alone. "I immediately began racing the car when I got it. Nothing fancy, just some bracket racing at drag strips near where I lived. At the end of 1977, the trans started slipping so I pulled it and went through the tranny," reminisced Kramer. He knew this was a rare car, even back in the 1970s when most enthusiasts looked at this Dodge as just an old worn-out racer. Kramer made sure to use and/or keep the old speed parts, such as the super cool fenderwell headers, carburetor airhorns and Sun tachometer.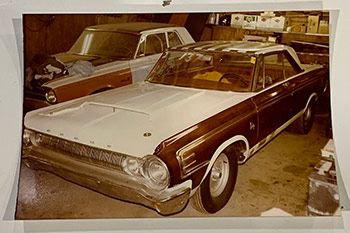 Everyone keeps bugging Kramer to restore the 426 Max Wedge Dodge 440 Hardtop to the way Dave Strickler ran in the 1964 season, before he and Jenkins got the HEMI Dodge 330 Coupe. But that's not what Kramer has in mind. Technically, he's the longest owner. "The Strickler/Jenkins lettering was only on the car for six months before they got rid of it and focused their time and energy on their new HEMI Super Stocker," mentioned Kramer. "This car was painted back in 1968, it's been on for over 50 years and it still looks pretty doggone good, especially with tons of clearcoat over the red metal flake paint on the side and gold stripes on the roof. Everyone knows it as the Strickler car, I have all the paperwork and documentation to prove it, but if I leave it looking this way, it's my car, the way I raced it."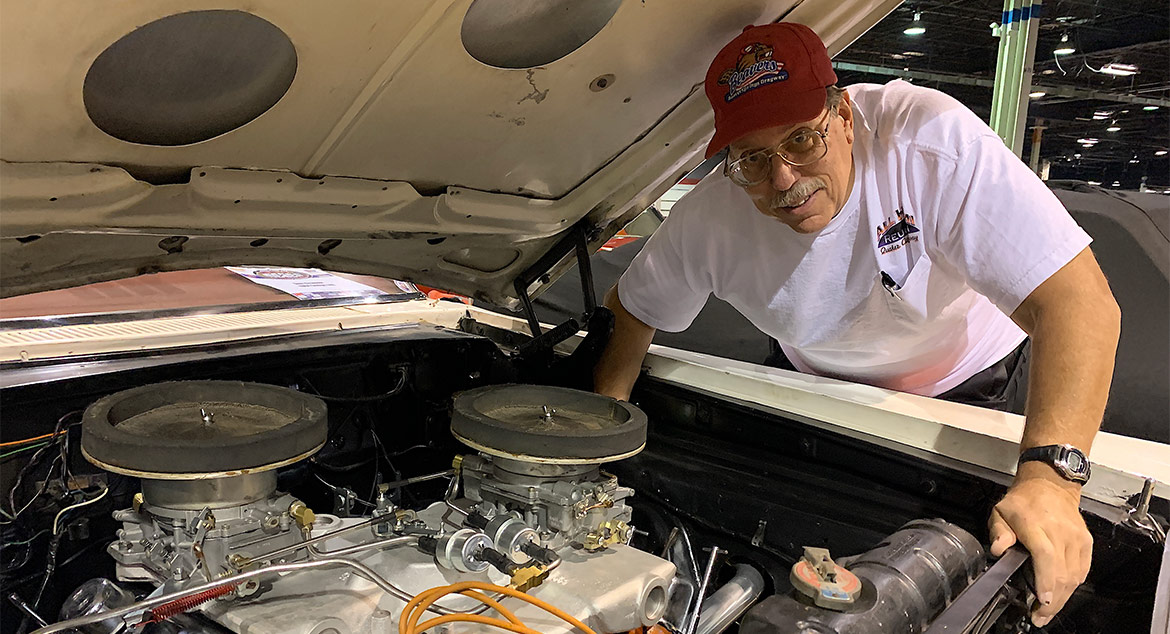 Kramer is not just a caretaker on a historic piece of racing history campaigned by a pair of famous racers who went by "The Dodge Boys," it's also been in his family a lot longer. If it never gets restored, that's fine with Kramer and even us. Think of this particular 1964 426 Max Wedge Dodge 440 Hardtop like a sculpture or piece of art that has withstood the ravages of time and owners, one quarter-mile at a time.
Check out these images of this Dodge's past and present!
Comments
Comments