They're Still Out There Part 1
3 years ago Heritage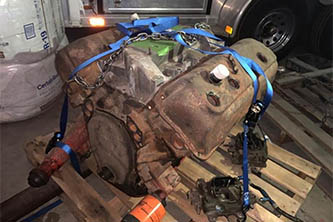 It's 2020 and the most legendary Mopar® muscle cars ever built are beyond middle aged. Despite decades of fluctuating value, their collectibility remains on the rise attracting a market of wealthy consumers looking to use cars as an investment opportunity. With an increasing demand in the world of high end collectors, many have speculated that our beloved Mopar B-bodies, originally marketed to the middle class, are becoming less and less attainable for the everyday-Joe. With the rarest of these cars already fetching unbelievable money at auction, it's widely accepted that the best deals out there were already recovered, restored, and flipped for big money decades ago, yet cars like this real barnfind HEMI® 4-speed 1969 Dodge Charger R/T live to prove otherwise.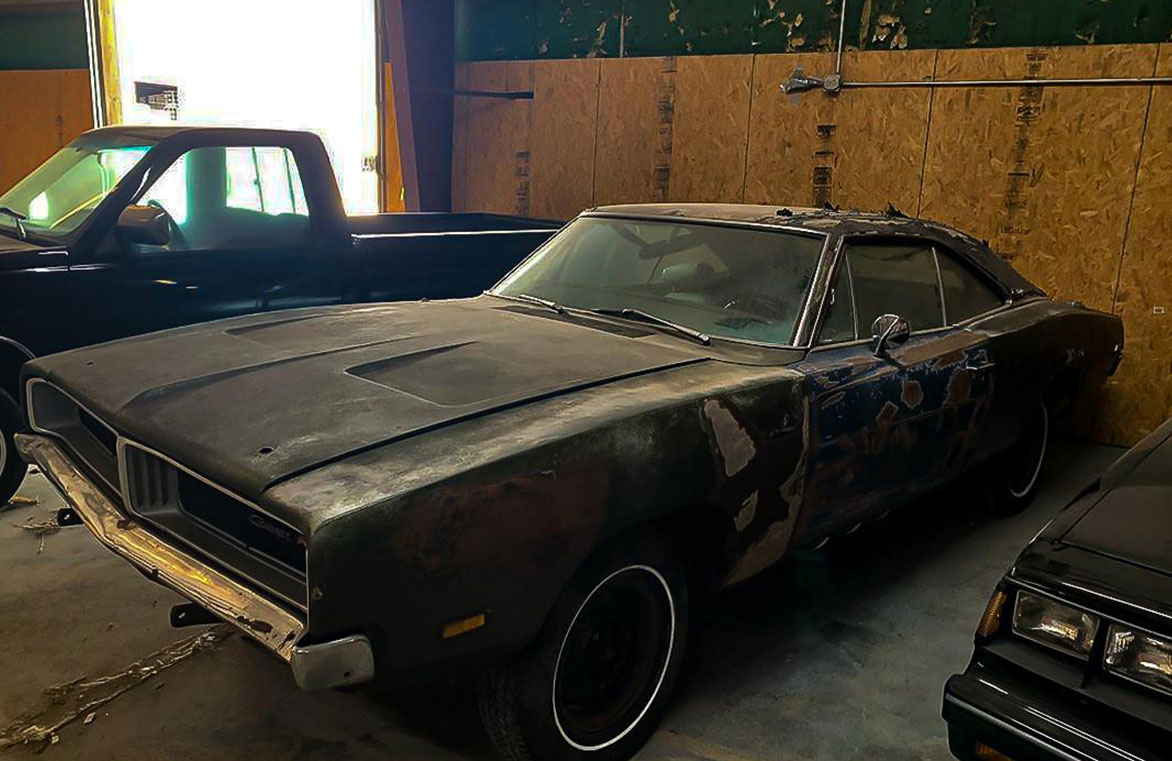 Stumbling across a car of this caliber in unrestored condition is every Mopar enthusiast's dream, but trying to pull off the purchase before it slips through your fingers can be a nightmare! Negotiating with the owner, liquidating the cash, finding the resources to transport the car; there are a million things that can go wrong and a deal as good as this one one allows no room for error. In these situations time is of the essence, wait too long and a competing customer will surely swoop in on your find. Pursuing, procuring, and picking up a car like this all on your own can be overwhelming; luckily for Troy Bergerdon he had a whole crew of friends from the Chrysler community that helped him seal the deal on this once in a lifetime find!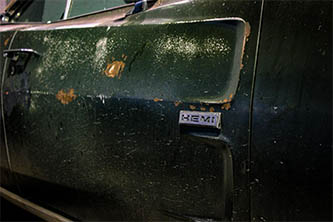 It began in a barn, on the northside of Texas, where Troy's buddy Tony Sidillo was touring a collection of cars for sale. In a stable of pickups, G-bodies and other common classics Tony found nothing of great interest until he spotted a shiny little badge nestled between the familiar door scallops. Tony recognized the emblem immediately and was overwhelmed with excitement, it's not exactly everyday you come across a HEMI Charger in a barn. Drawn like a moth to a flame, Tony approached the car, receiving a casual, "oh yeah, that's just our numbers matching 4-speed HEMI Charger", from it's nonchalant owner. Mustering a poker face wasn't even an option, I mean we're talking a 1 of 207 HEMI 4-speed '69 Charger. The holy grail in the world of Mopars! Tony eagerly examined the car, verifying it's authenticity and taking note of even more rare options like it's export tag, factory stripe delete, dual mirrors and 8-track player. As it turns out, the car was supposed to have already been sold, but the prospective buyer kept flaking out. Tony knew this quintessential piece of Chrysler's heritage deserved a good home, and he couldn't think of a better one than with his friend Troy. Notorious for rescuing and restoring the destitute Dodges in our world, Troy is an avid Mopar collector that never lets a little bit of rust cloud his vision. Passionate about bringing back the abandoned cars in our community, Troy is dedicated to saving as many Mopars as possible so they can live on for future generations to drive and enjoy. On behalf of his friend, Tony began to negotiate. He snapped pictures of the car for Troy and put him in touch with the owner of the car right away. This was an opportunity that would likely never come again, so that very day, sight unseen, Troy became the proud new owner of this real-deal J coded '69 Charger!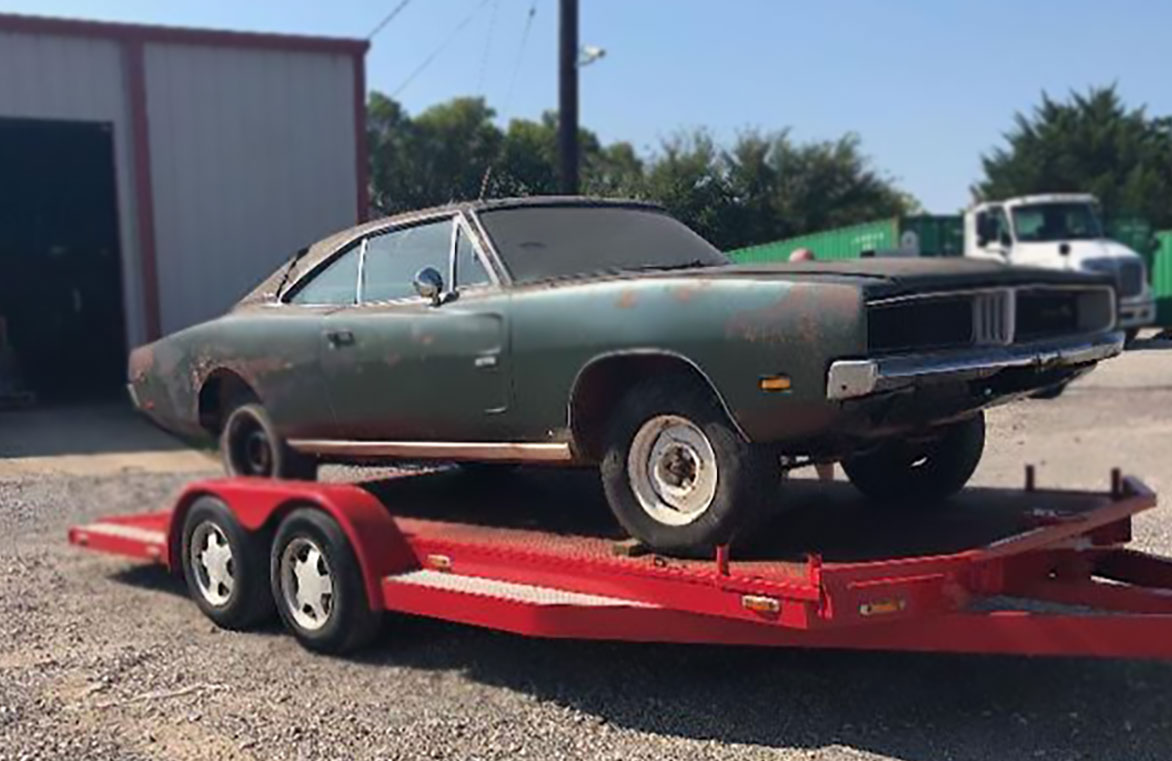 Surely Troy is eternally grateful to his friend Tony for giving him first dibs on such an unbelievable find, but there was still the matter of figuring out what to do with this 3,000 lb. elephant in the room. Troy was states away from the car with no great way to transport it to his shop, which is where yet another good buddy from the Mopar hobby stepped up to lend a hand. Dalton Vandenbogaerde jumped at the opportunity to help save the HEMI car and made the drive out to pick up the car up for Troy. Dalton even took the liberty of transporting the Charger to the Muscle Car and Corvette Nationals.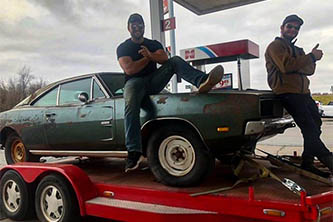 This Chicago show, commonly referred to as MCACN, is the most diverse mix of muscle machines you will see in a lifetime. From all original survivors to heavily modified street freaks, concourse restos, factory prototypes, race cars, daily drivers and even barn finds. Prepared to share the dust adorned Charger in as-is condition just once before it's restoration, Dalton teamed up with yet another Mopar muscle fan, Jake Purwins, to haul the car up to the windy city. There they meet back up with the car's owner Troy, it's finder Tony, and the rest of the Mopar crazy crew that helped to make the whole adventure happen.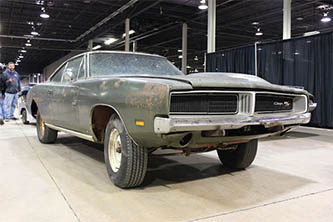 Bullshitting with Troy and all of his buddies, it became apparent to me how important it is to have trusted friends in the car community. With the help of good people like Tony, Dalton, and Jake; Troy was able to share his find with others and accomplish what couldn't be done alone. This '69 Charger serves as the perfect reminder to appreciate the other people involved our hobby and jump at any opportunity to help a fellow brother in muscle. Sometimes it takes teamwork to make the dream work.
If you want to follow the progress on this rare bird and the rest of Troy's rescues you can you can find his instagram @Mopars 5150 and be sure to check back here on Dodge Garage to find out if lightning really can strike twice.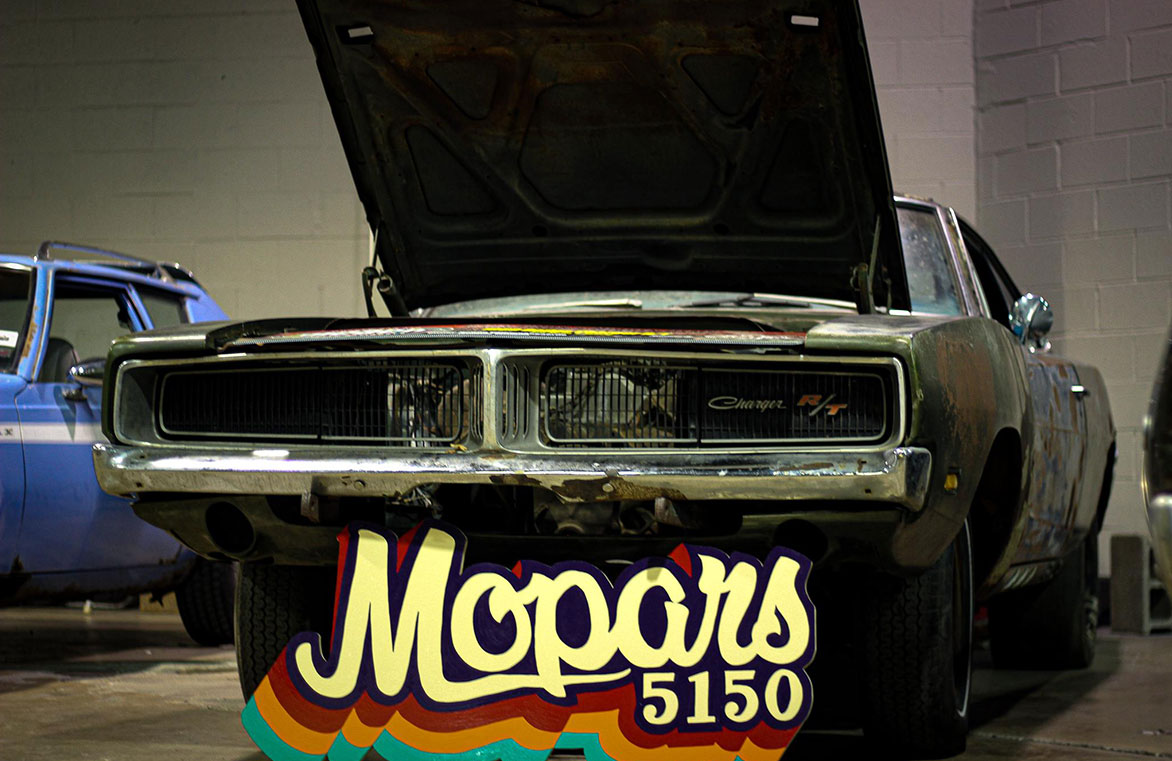 Comments
Comments