Mopar® Vehicle Hunting Like a Pro
4 years ago How-To
Red carpets, shiny cars and that guy who talks way too fast; this year's Barrett-Jackson of Scottsdale saw record earnings with over 131 million dollars in total sales. From resto-mods to OEM quality, hundreds of Mopar® vehicles rolled up to the auction block this past week and sold for record high prices. While current Mopar vehicle owners rejoice in the rising value, others worry iconic Dodge and Plymouth muscle cars are becoming unobtainable for the working class.
While it's obvious any Joe-Blow with enough cash can easily get a HEMI®-engine-powered 'Cuda or 4-speed Bee and have it professionally restored, the question remains: How can Middle America acquire their dream cars? While buying and restoring an old Mopar vehicle is already a huge undertaking, your average enthusiast has to put in extra effort. You can't just go out and buy any old Mopar vehicle, you need to hunt for it!
INTERNET SEARCHES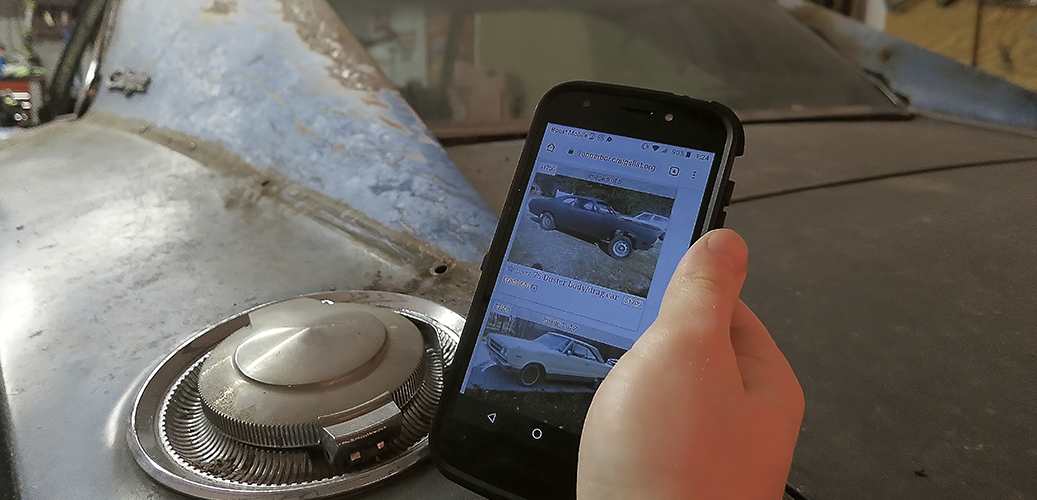 The obvious choice of pursuit is one that can be done from the comfort of your own couch. Sites like Craigslist or Facebook's Marketplace simplify the process by allowing you to narrow results down to precise makes, models, prices and locations. While this method is quick and convenient, the good deals get swooped up fast, and the best deals are the ones that get sold before even hitting the market. There are tons of Mopar vehicles for sale online, but if you're waiting for "the right deal" to come along, you'll be hard-pressed to find it here.
AUTO ARCHAEOLOGY
My favorite method of searching for a cheap Mopar vehicle is not for the faint of heart; it takes intuition, observation and time. Jumping into my old Dodge pickup, I set forth on a quest to cruise. Scouring through the back roads, boonies, suburbs and slums, I explore for abandoned Mopar vehicles. Diamonds in the rough hide in plain sight for decades, often closer to home than you realize! Picture your dream car, maybe it's a Plum Crazy Dodge Challenger or a Sublime Plymouth Superbird. Now consider this: Your dream car is likely within a 10-mile radius of where you're standing right now, sinking into some backyard or languishing in a scrap pile. It isn't show quality and it definitely needs a lot of attention, but it is something your everyday enthusiast can afford to buy and fix himself. It's patiently waiting to be rescued, all you have to do is go find it.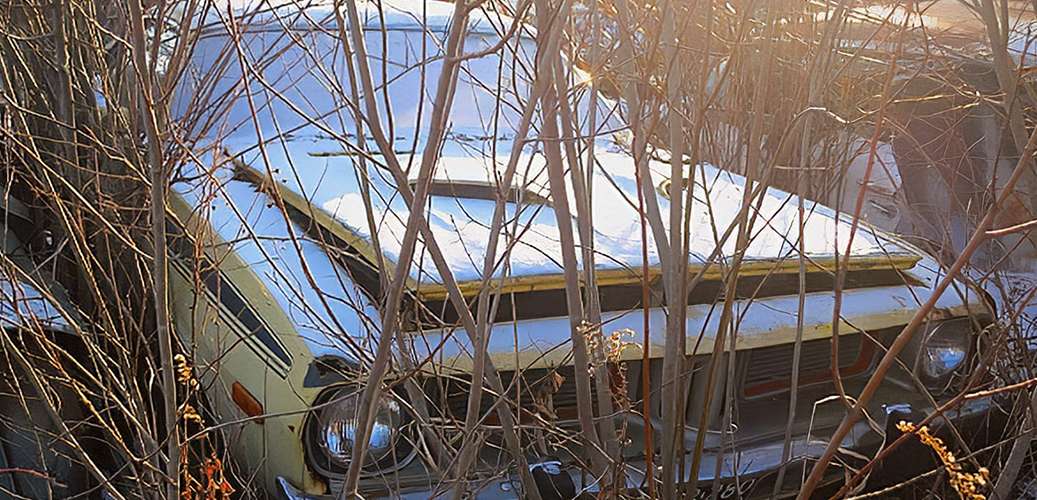 While on the hunt, it's important to look for clues that a Mopar vehicle could be nearby. A large barn or garage with evidently no farmland or animals around indicates hot-rods may be inside. Couple that with Dodge or Chrysler products in their driveway as daily drivers and your Mopar senses should be tingling. While searching, don't be afraid to knock on doors and simply ask if there are any old cars around, but always use your best judgment. If you're in a bad area, or the house with a rusty old Road Runner out front looks like the place from The Texas Chainsaw Massacre, please use caution.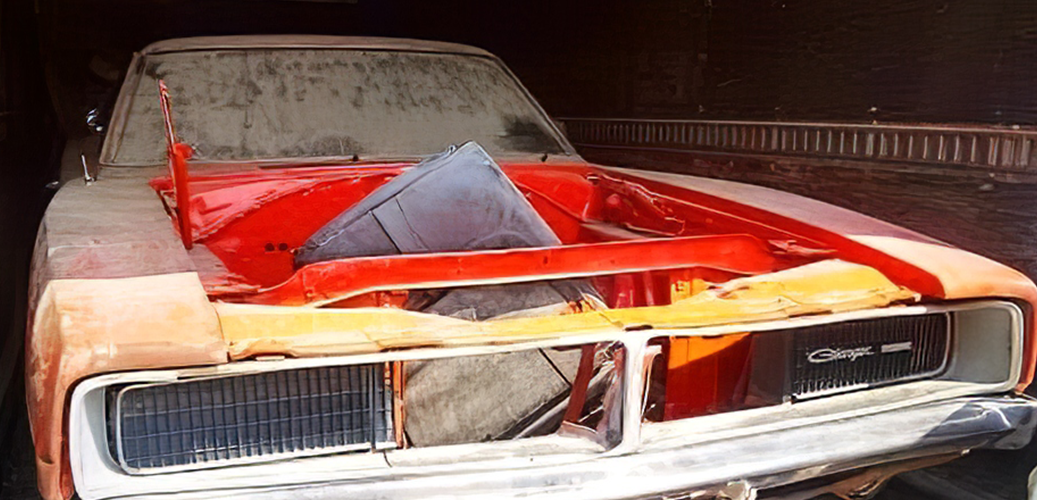 Going out into the real world (like it's 1980) and looking for a car is more time-consuming than just finding one on the internet. It's also more fruitful, more exciting and way more fun. Thrill of the hunt aside, rescuing an old Mopar vehicle yourself is typically cheaper, and also gives you the satisfaction of knowing you've given a neglected car a second chance.
LET THEM COME TO YOU
Sometimes, the best way to track down a Mopar vehicle is to let it come to you. Establishing yourself in your community as the "Mopar guy (or gal)" will have locals giving you first-dibs on cars before they even hit the market. Joining car clubs, attending local shows and boasting your brand affiliation will help others associate you as part of the Dodge family.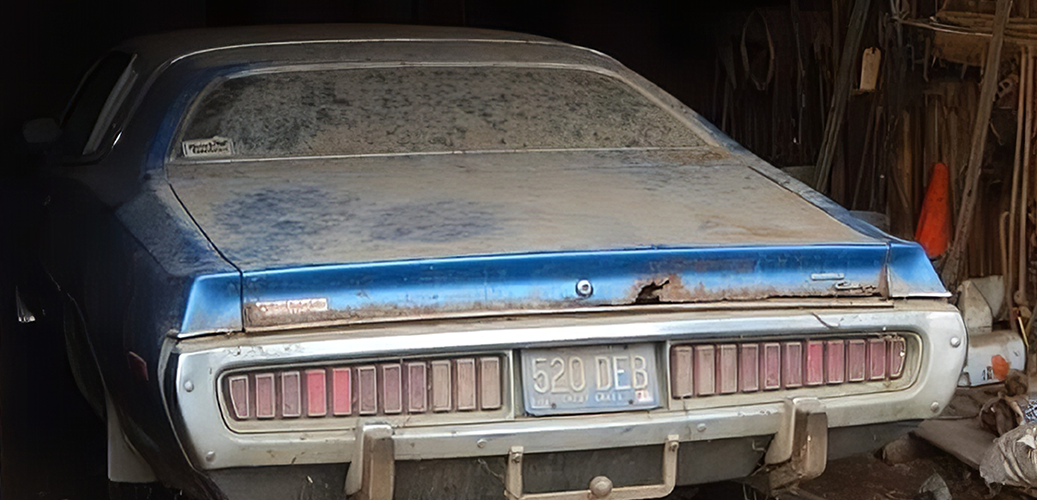 I once scored this running and driving 1973 Dodge Charger for a mere $700 bucks from a local farmer just because he recognized me from driving my Mopar vehicles around town!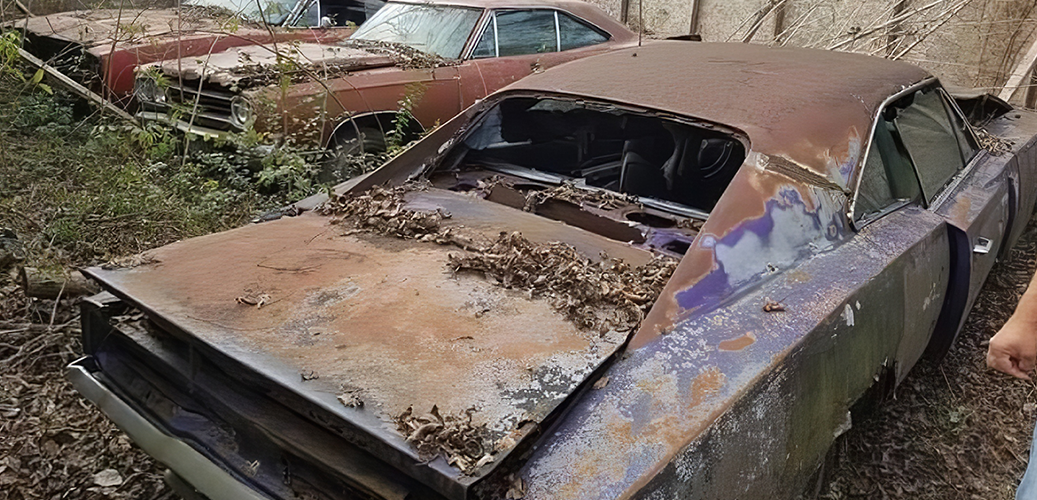 Some people sit idly by, complaining all the good Mopar vehicle finds have already been picked over, restored and put on auction at an astronomical price, but those who like a good adventure, a cool story and saving dead Mopar vehicles know there are still plenty out there waiting to be rescued. So why not ask around town, or take a quick cruise down the dirt roads and see if you can't find your dream car! Happy hunting!
Comments
Comments