"Fast Jack" Beckman Ready to Hit the Drag Strip
5 years ago Racing
For any professional driver, the off-season is a time to recharge their batteries and spend time with the family. However, for Don Schumacher Racing (DSR) driver "Fast Jack" Beckman, who races Terry Chandler's Infinite Hero Dodge Charger SRT® Hellcat Funny Car, he's excited and ready to get the 2019 race season started. With an 11,000-horsepower HEMI® engine sitting just a few feet in front of him, Jack knows the thrills and dangers of piloting one of these temperamental machines.
The California native joined DSR in 2006 and won the 2012 NHRA Funny Car world championship, nine years after he became the Super Comp world champion in NHRA Sportsman competition. Jack doesn't like to sit still and is counting down the days until he and his team roll into Auto Club Raceway in Pomona, California, for the 59th running of the historic NHRA Winternationals. Like other drivers, he looks forward to the kick-off of the NHRA season as it's a clean slate – and with the struggles he and his team had last year, they're all itching to make some noise.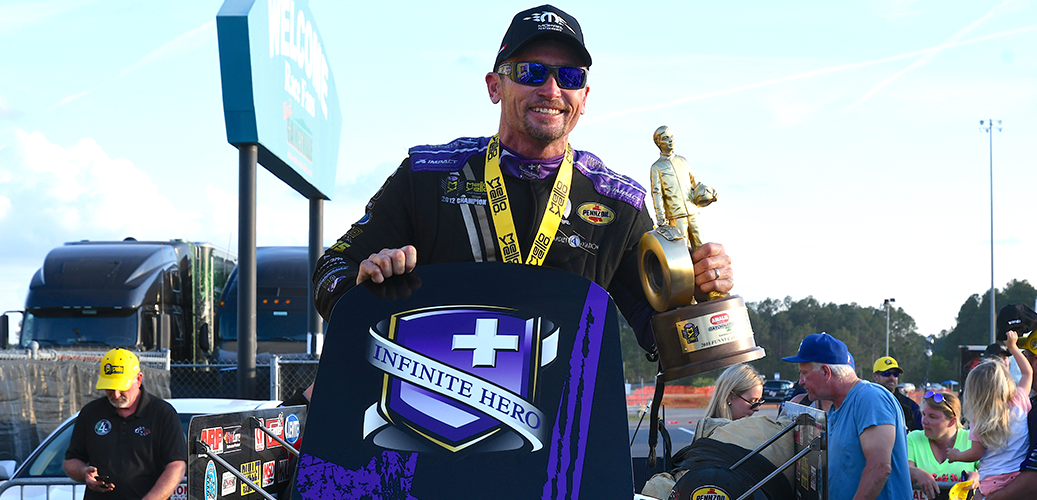 "We certainly didn't set out to finish 7th in points standing in 2018; so, ultimately, you have to consider it a year of disappointment for us as you always want to contend for a championship down to the last race of the year," commented a reflective Jack Beckman. "That being said, we won two races in 2018 and had a good solid racecar. We also did some amazing things to raise funds for the injured vets through the Infinite Hero program; so in that aspect, it was a real successful year."
Going into the new race season, Jack is always optimistic, and in many cases, is the team's cheerleader. As in the past, Jack rallies his crew before, during and after each drag race and motivates each member of the team for the ultimate goal of winning races.
"In 2019, I don't expect anything less but to win the world championship, but I know only one person will be able to claim that," said Jack. "I think you have to have a good, positive attitude and I feel like Don Schumacher, Mopar®, Dodge and all our other sponsors give us the resources to put the right people in position to go out and win the world championship."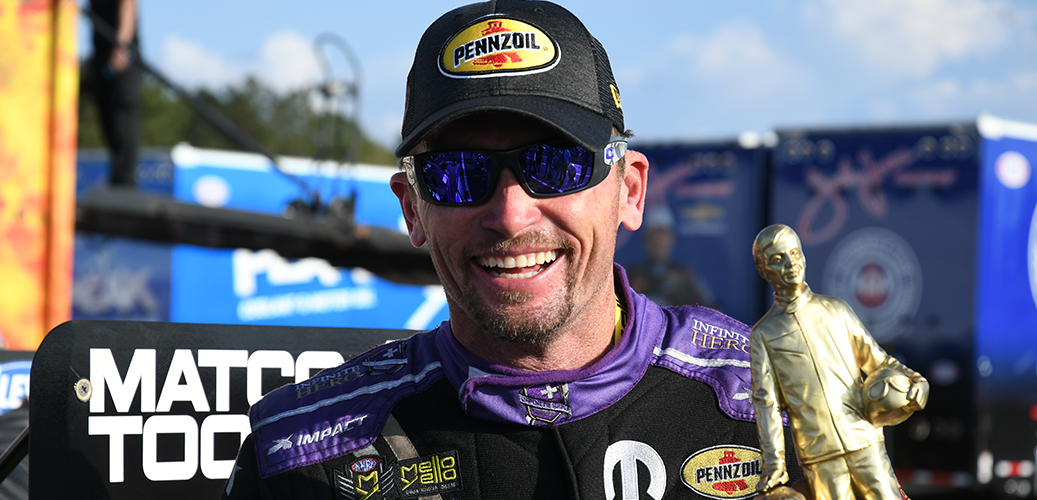 With each driver racing toward the same goals, it's important they don't squander their focus during the off-season. Regardless of how many runs he has under his belt, Jack makes an effort not to lose any of the skills he's obtained over the past decade of racing nitro Funny Cars.
"As far as keeping myself up-to-speed in the off-season, I'm big on visualization," said Jack. "I feel like you can drive a nitro Funny Car sitting on your couch if you have a good enough imagination and enough background to fall back on. Therefore, we will not be testing in the upcoming week and the first time I'm back behind the seat of Charger SRT Hellcat Funny Car will be the first qualifying session at Pomona. I don't expect I'll be rusty, in fact, I could even argue the toughest part might be going through all the sequences on the warmup and making sure you get all the details right. Again, a driver is never supposed to inject any variables into the program and that includes the warmup, so I spend time practicing warmups and runs each day."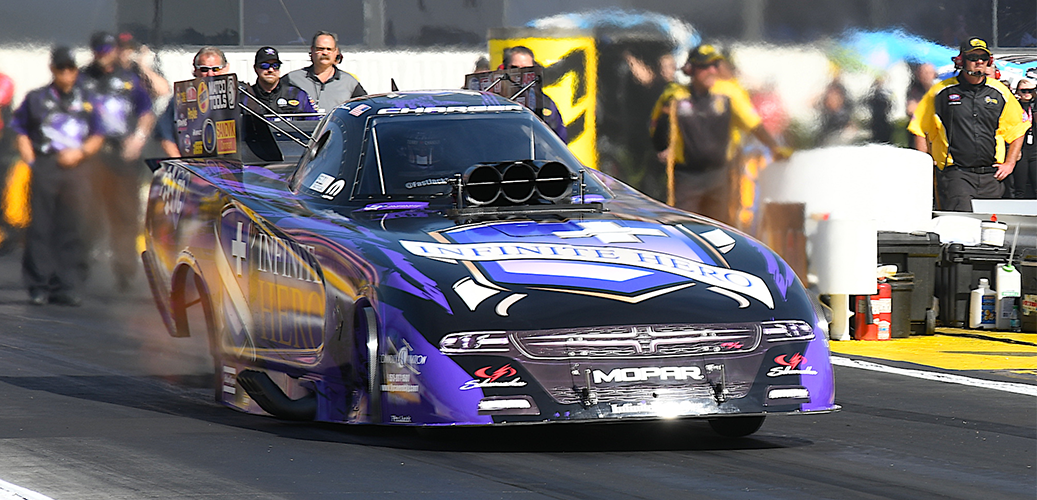 With that being said, he'll be really sharp the first time he steps on the pedal of his Charger SRT Hellcat Funny Car at Pomona, but so will the driver in the next lane and Jack knows that. In drag racing, there are no do-overs or second chances when it comes to eliminations.
With the Winternationals just a couple of weeks away, Pomona is Jack's home track, as he grew up just an hour away and has attended the iconic event since he was 10 years old. It also holds a special place in Jack's memory as it was at the 1998 NHRA Winternationals that Jack won his first national event in a borrowed racecar.
"I have tons of great Pomona memories. What I don't have is a winner's circle in nitro Funny Car and we get two shots a year at this, the Winternationals and World Finals. However, the Winternationals is just phenomenal and I'd love to win it in 2019," exclaimed Jack.
Comments
Comments