Drive and Shine
4 years ago Owners + Clubs
A classic '70s muscle car with quite a mysterious history.
Beautiful factory TX9 black paint job with matching black and silver interior. Sport Satellite rear chrome trim and tail light bezels. Mopar® chrome opening trim and the original 383 engine in the hardtop. Rocker belt and chrome trim capturing the fine detail. You have to wonder if it's all too beautiful to be true.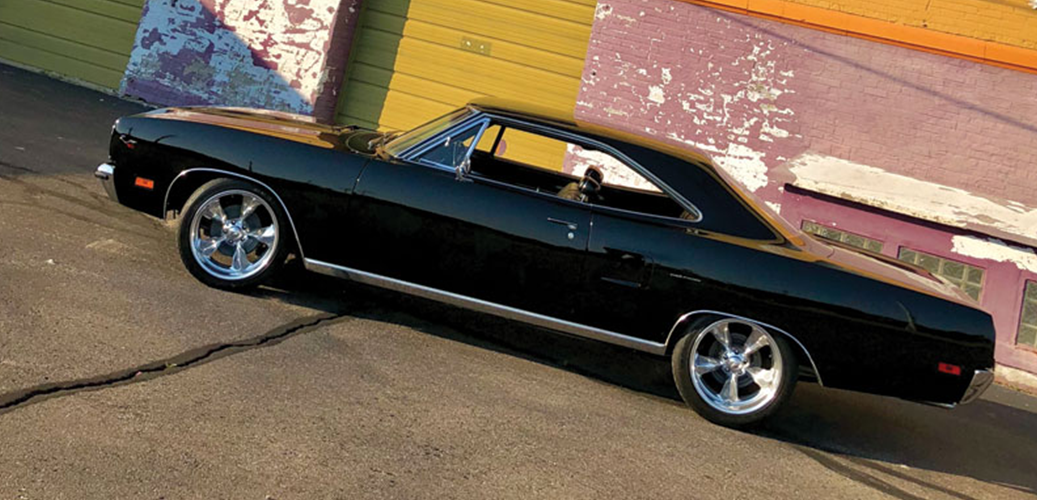 Jeff Gale's uniquely restored 1970 black Plymouth Road Runner has been his prize possession since 2004. When first seeing it in a Hemmings magazine, he thought it was too rare to believe. The Plymouth Road Runner was listed with no picture, labeled as an "inherited car" and featured aforementioned strange add-ons. The description and different features created skepticism for Gale. His hesitation faded slightly after getting confirmation from a Mopar enthusiast that the condition of the vehicle was unique and rare. So Gale hit the road and headed down to Roanoke, Virginia, to see the black beauty in person.
Wanting to make sure he was getting his money's worth for this one-of-a-kind, Gale brought a buddy of his who had better negotiation skills. However, those skills were lost immediately after they both laid eyes on the Plymouth Road Runner.
"My friend couldn't negotiate the price because we were both too busy drooling over the car," Gale said.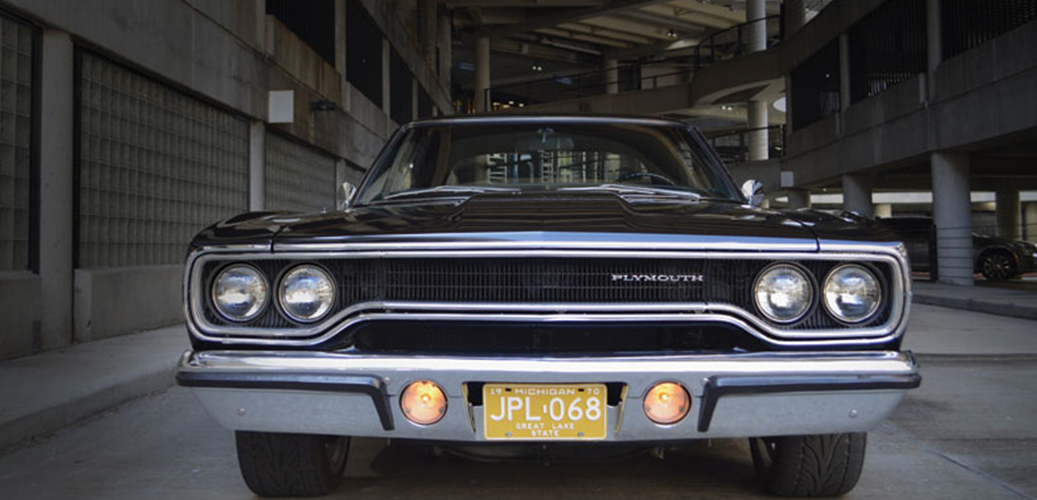 It was love at first sight. The car's owner was immediately impressed by Gale's curiosity about all of the added features. He told Gale that he was the only person to notice such detail about the Plymouth Road Runner; so, in return, he explained the story behind why the vehicle had these unique features.
The Plymouth Road Runner was originally from the area right outside of Roanoke. The seller inherited the vehicle from his uncle who had initially purchased the car. The uncle ran a farmer exchange into the 1990s. After small talk, a realization suddenly struck Gale. One word: moonshine.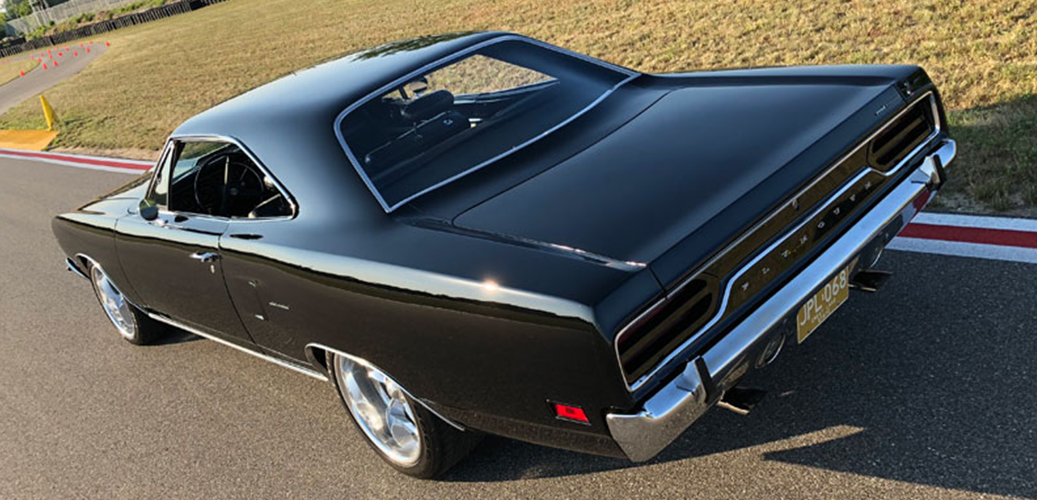 It was at that moment when it all came together. This classic 1970 Plymouth Road Runner was used to transport moonshine supplies back in the day. That explained why the vehicle was enhanced with such strange features – to disguise its mischievous intentions for the illegal act. It all made sense. Gale appreciated this ride at first sight, and admired the story. He knew this rare find had found a new owner.
Today, Jeff Gale takes pride in the "unique flavor" of his Plymouth Road Runner. Since buying it, he's added miscellaneous updates but has kept true to the body and integrity of the original look. Every year, Jeff, along with his wife and kids, drive in Detroit's Woodward Dream Cruise.
Jeff Gale is the Chief Designer at FCA US LLC. He began working there in 2000 and has a love for Mopar. He credits his dad for his Mopar passion and enjoys adding collectibles in his garage at home. He's worked on various projects, including exterior and interior designs for the Dodge and Jeep® brands.
Comments
Comments
Previous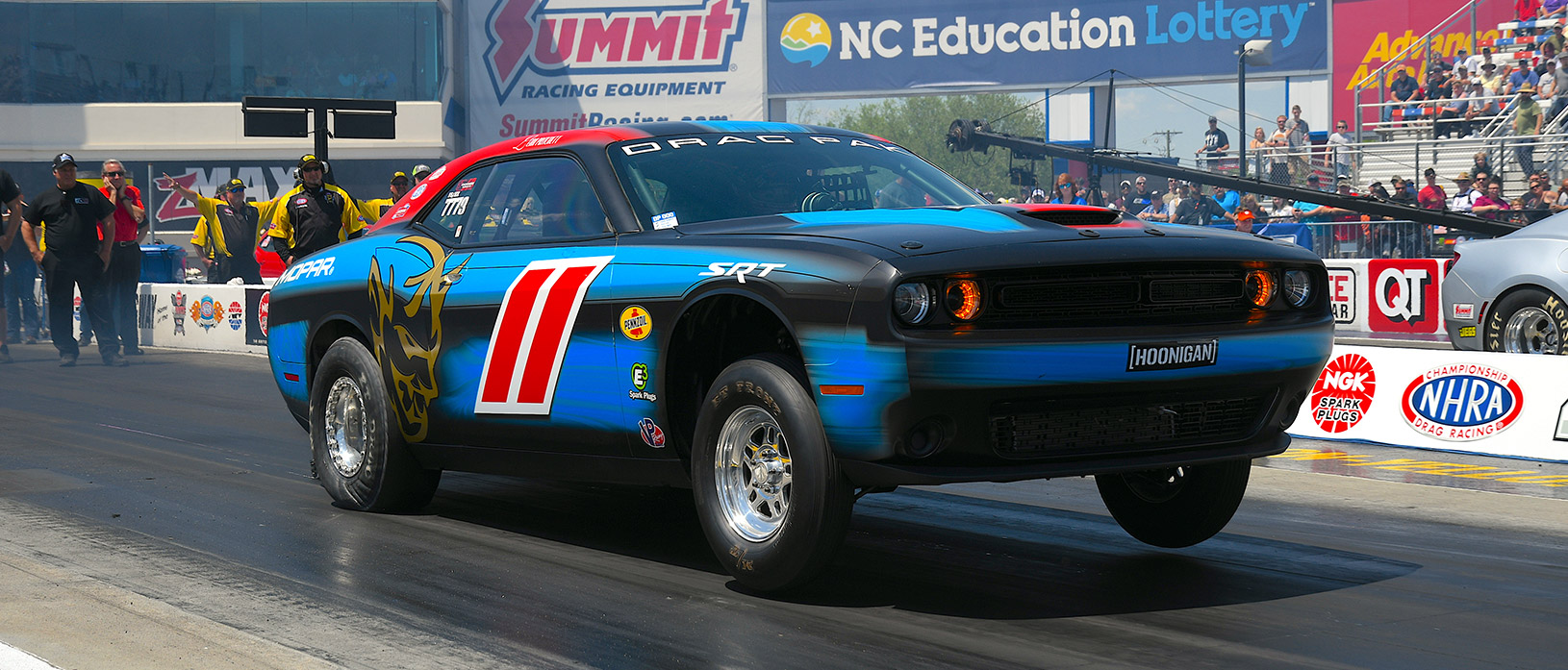 Next