Pony Up
3 years ago Showcase
Right Car. Wrong Time.
1967 marked the height of the pony car era. It was also the year in which Chrysler Corporation pony cars were in the concept phase. With overall pony car sales at 1,500,000, Chrysler Corp. was projecting a market penetration of at least 15%. Expectations were high.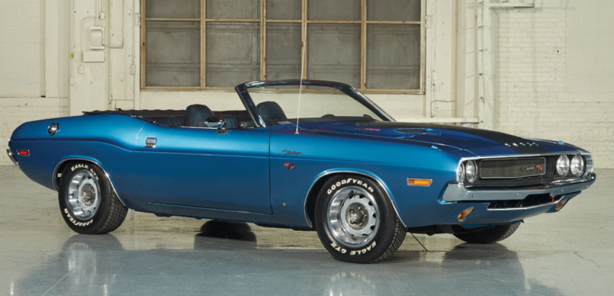 Stabled at Chrysler Corp.'s paddock were two new "E-body" ponies: the Plymouth Barracuda and an all-new Dodge Challenger. Already behind in the marketplace, the "E-body" had Chrysler Corp. design teams doubling down. They swiped components from A-body and midsize B-body cars. They pulled-ahead the 1971 B-body dash (firewall) and related components (already finely tuned by engineering) which set the body width, cowl and belt height, and windshield shape. They hammered out an engine bay cavernous enough for any Mopar® engine that Chrysler Corp. could conceive, while still being able to accommodate the usual amenities. They offered 9 power plants: the base 125-hp, 198-cubic-inch Slant Six and the beefy HEMI® engine (which was underrated at 425 hp). There was a four-speed manual (boasting a Hurst pistol-grip shifter and bulletproof Dana 60TM rear axle) or a heavy-duty 727 three-speed TorqueFlite automatic, which could outrun the manual. And there was the "Shaker" hood option. A Plymouth brochure penned it the I.Q.E.C.A.G., "the Incredible Quivering Exposed Cold Air Grabber!"
The '70 Barracuda had a menacing 108-inch wheelbase and stretched out 186.7 inches. Dodge wanted the Challenger to "look" longer, so it had a 110-inch wheelbase and stretched out 192 inches. Plymouth itched to ditch shiny bumpers for new urethane bumpers. Constrained by budget, they masterminded the Elastometric bumper. The Elastometric was high-density foam molded over unchromed bumpers, then painted the body color. It cost less and was available on the rear of the vehicle.
The ponies had numerous trim/option levels. There was the base Barracuda, the luxury Gran Coupe and the performance-oriented 'Cuda to choose from. There was the base Challenger SE and the Challenger R/T. There was a dizzying array of stripe/option packages, too. Barracuda had optional "hockey stick" body stripes with engine specs on the rear flanks. And color options? You could choose colors like Lime Light and Lemon Twist.
1971 saw more psychedelic colors with names like Sassy-Frass Green, Bahama Yellow, Tor-Red, Go Mango and Plum Crazy. Barracuda even got a fish teeth grill and gill-inspired simulated inset louvers.
Unfortunately, at the same time, the early '70s saw pony cars become increasingly unpopular with the safety lobby, car insurance companies, public officials and law enforcement. Safety regulations meant the end of the big block engines and the addition of features like bumperettes and side-impact protection bars, which, of course, added weight. Emissions regulations saw drops in compression ratios, smothering engine outputs. There was also the fuel crisis. In 1970, $.40 bought a gallon of gas. By 1973, the price was $.65, or about $4 in current money. Muscle car fever found itself taking a backseat to economic reality.
Because of these mitigating circumstances, Barracuda and Challenger sales were less than expected. By the time the '74s hit showrooms, muscle cars had completely fallen out of favor. It seemed like the end of the E-body platform ponies.
Or was it?
Today, 1970-71 HEMI engine Barracuda convertibles go for a "Plum Crazy" 1,000 times their sticker price at auction. Even HEMI engines Coupes get 250 times over sticker. Why? Poor production numbers make them a collector's dream. They have machismo and panache in spades. However, the biggest reason they sell so well is probably because the "Street HEMI" engines were the equivalent of street legal racecars. Any Chrysler Corp. dealer with a blank order form could get you a ride that could burn the rubber down to the rims in seconds. So, even though they were no longer in production, the E-body stallions certainly weren't gone in the minds of muscle enthusiasts … which the success of the current Challenger only bears out.
Comments
Comments
Previous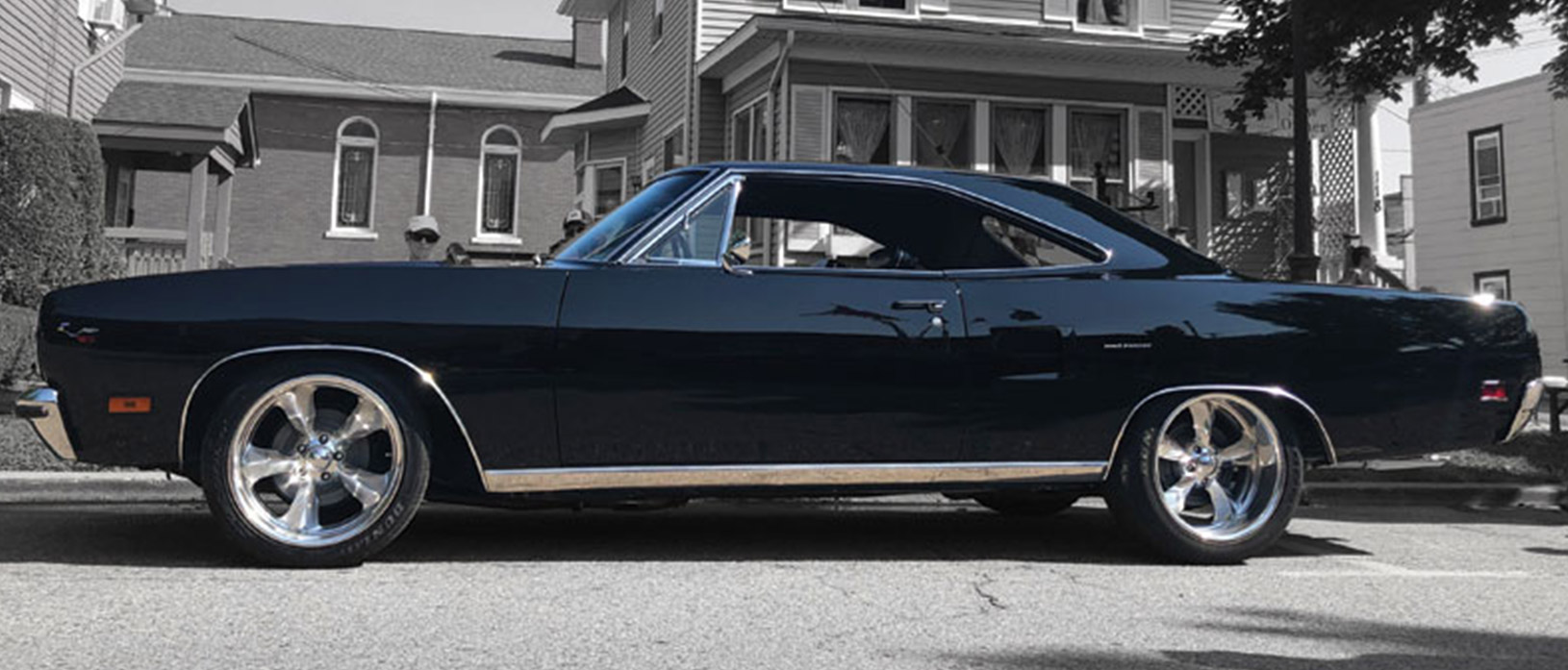 Next