Power Couple
5 years ago Owners + Clubs
Scott and Terri Basom take Mopar® passion to new heights.
Two self-proclaimed Mopar fanatics got hitched at the 2006 Mopar Mile-High NHRA Nationals.
Sometimes, fate brings two people together, and sometimes, fast does the trick. Scott and Terri Basom met in 1990 while playing co-ed softball. "Scott told me I was the perfect woman for him except I drove the wrong brand of car. I guess he was serious," said Terri.
So, Terri purchased a 1991 turbocharged Dodge Shadow ES and the rest is history. As they close in on their 13th anniversary, the couple's passion for Mopar, muscle and all-things racing has made its way through their home, their personal vehicle lineup and even their family dog.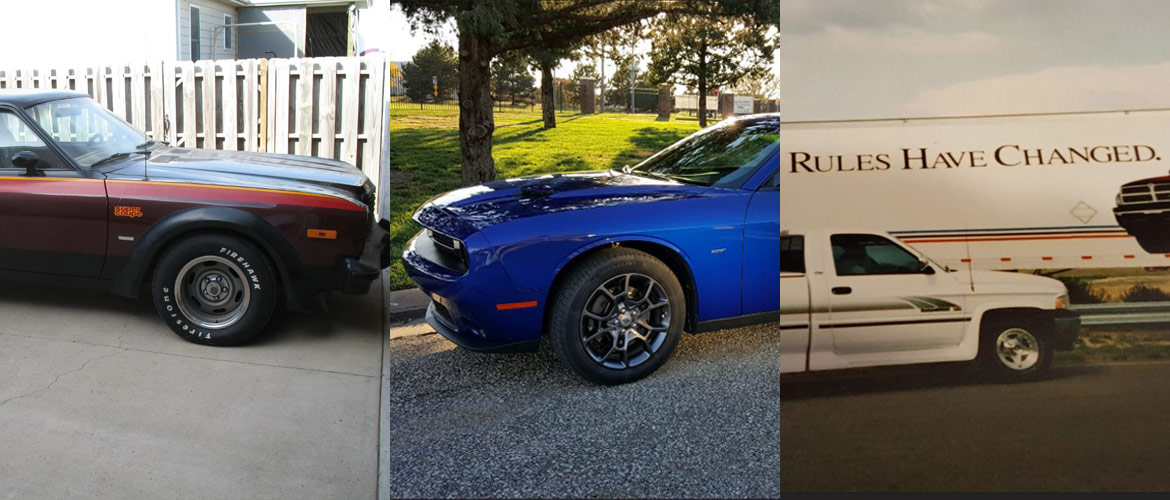 "Even our vacations revolve around Mopar and NHRA drag racing," said Terri. "We have been to the Mopar Nationals twice, Mopar & Muscle Cars at the Strip in Las Vegas, and all of the Mopar Big Block Parties in Golden, Colorado, minus the first one."
The couple is currently on a streak to attend all of the Dodge Block Parties in Reading, Pennsylvania, prior to the Dodge Maple Grove Nationals.
"We can't wait to see what Mopar has in store for us in the coming years," said Terri. "No matter what it is, we'll be there!"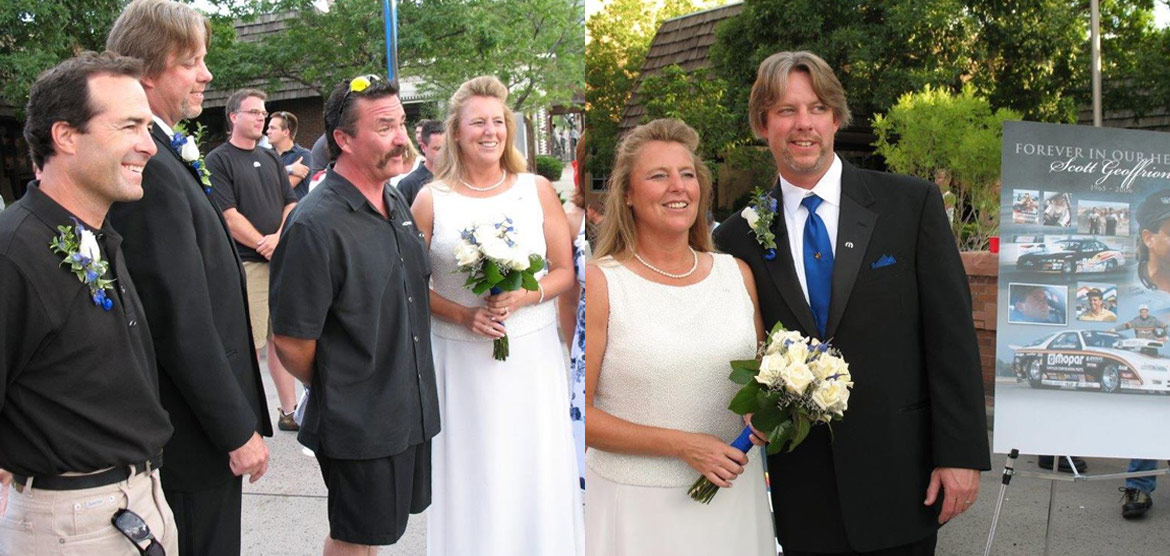 Wedding: July 2006 at Mopar Mile-High Nationals
Officiant: Gary Scelzi, Oakley Dodge Funny car driver
Best man: Ron Capps, Brut Dodge Funny Car driver
Maid of honor: Angelle Sampey, Army Pro Stock Bike driver (Schumacher Racing)

ULTIMATE FANS!
The Mopar Shrine, aka, the Basom's basement, won the Mopar Ultimate Fan competition at Bandimere Raceway at the Mopar Mile-High Nationals in 2010. The couple submitted a videotape of the Mopar home and there was no question who would take home the win!

1978 Plymouth Super Coupe, a wedding gift to themselves. Even their family dog's name is HEMI!

Other vehicles in the Basom lineup:
2018 Challenger GT AWD
2011 Charger SE
1996 Ram 1500
1980 Aspen RT
1978 Magnum XE
1974 Charger Rallye
1973 Charger Rallye
1972 Charger
Comments
Comments