Phoenix Has a History of Second Chances
4 years ago Events
It was a warm spring evening in 2007. Two aging men, grasping tightly to their fading youth, met on a baseball field in Phoenix, Arizona. Randy Johnson was nicknamed "The Big Unit" and made an outstanding career throwing triple-digit fastballs. But on this evening, he was a 43-year-old in the waning years of his career. Julio Franco was a hitter – a damn good one, racking up more than 4,000 hits. On that same evening, at 48 years old, he would make history … not just in Phoenix, but in all of baseball.
Turns out, Phoenix has a thing for giving second chances to older models. This week, Dodge joins Mecum for their first-ever auction in the Phoenix metro. "Mecum has long known that the Phoenix area is a hotbed for car culture in the Southwest region of the United States, and for years, we have been looking for opportunities to work this market into our annual schedule," President and Founder of Mecum Auctions Dana Mecum said in a press release.
Our Dodge Thrill Ride show has a brand-new fleet of 2019 Dodge Charger and Challenger SRT® Hellcats and we're ready to show you what these cars are capable of. Our specially designed track now features a Drag Tree-style starting line and this specific course is one of the largest and fastest we've run in recent history! We are right outside State Farm Stadium's front door … you won't be able to miss us. Stop over, catch a ride with us and grab a free Dodge T-shirt.
Now, as a whole, the Phoenix area has a lot to see and do; I've been coming here for the better part of 15 years and I'd like to share some of my favorite things…
With a peak over 2,400 feet, the views from Camelback Mountain are simply stunning. It's popular, so don't expect a quiet walk, but what a place! There are a lot of great trails all around the metro.
Does anything match the car world as great as the electric guitar? Windows down, stereo cranked … we all do it! Right now, the Musical Instrument Museum is featuring a special exhibit: "The Electric Guitar, Inventing An American Icon." I've driven past dozens of times, but I've never actually gone. I challenge you to a race: Whichever of us gets there first, post a reply in the comments below and tell us about the experience!
Cars & Coffee
There are a number of great Cars & Coffee-style events in Phoenix. This Saturday is Karz & Koffee at The Kind Bean in Chandler, from 7 a.m. to 9 a.m. That gives you plenty of time to head back to Mecum!
And back at Mecum, there are a number of cars catching our eyes, including…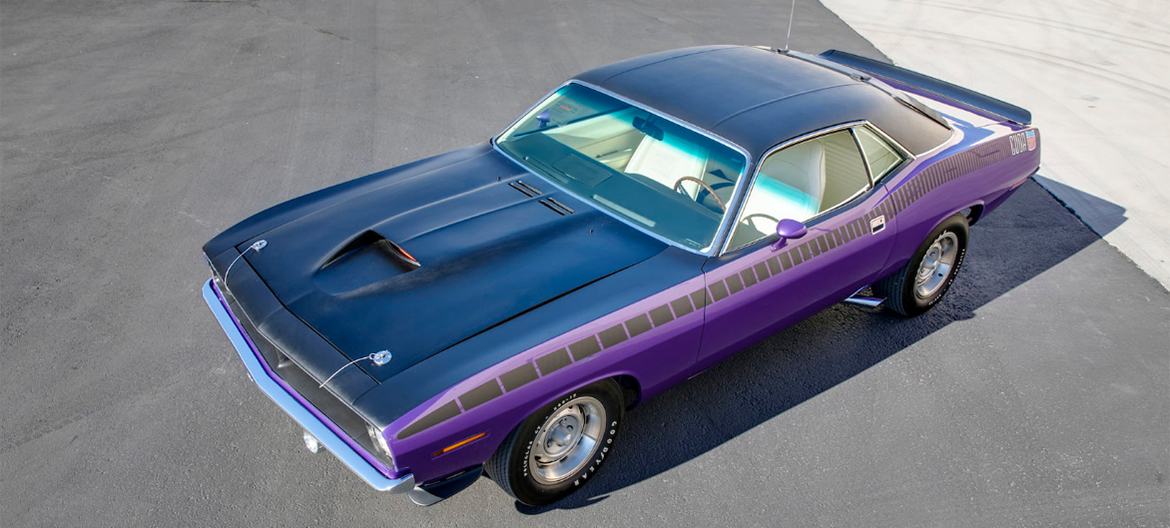 The AAR 'Cuda was the brother to the Dodge Challenger T/A and raced in the SCCA's Trans Am series. AAR stands for All American Racers, Dan Gurney's team that built and raced cars at Indy, in Formula 1 and, of course, in American sports car racing. This car is simply epic in its detailed restoration.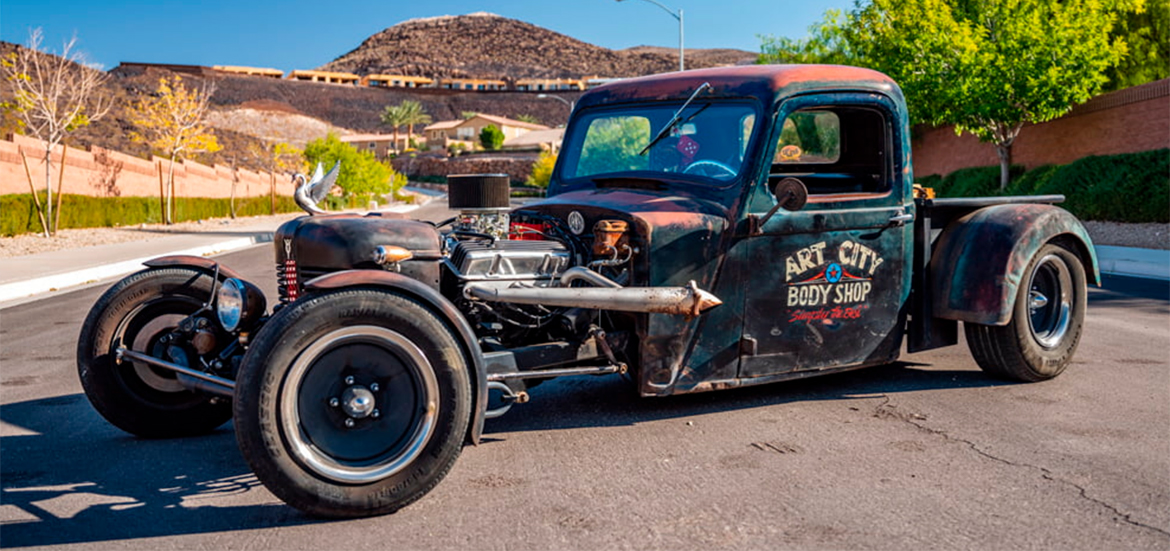 Viva Las Vegas is one of the largest Rockabilly lifestyle events in the world and it includes a whole bunch of Rat Rods. The show is coming up over Easter weekend and all you'll need is a full sleeve, some pomade and this gem of a ride!
2011 Dodge Challenger Drag Pak

How can you not love a Viper-powered Challenger that's not street legal?! This one has never been raced … and talk about exclusivity … it's #47 of only 70 ever built.
That warm Phoenix night in 2007, when two classics faced off, became a story for the ages. Combined, Randy Johnson and Julio Franco had been on this earth for 91 years, most of them playing baseball. The count favored Johnson, he was up 0-2 over Franco … the big pitcher kicked back and threw with all he had. Franco swung like a man half his age, eyes on the ball, bat following his eyes. Crack! And it was gone, a home run! In fact, it was Major League Baseball's oldest pitcher vs. oldest batter home run in history. And it was Franco's final home run of his career.
Phoenix has a history of giving something old new life. Let's see how that tradition continues when you join us at the Mecum auction this weekend.
Comments
Comments
Previous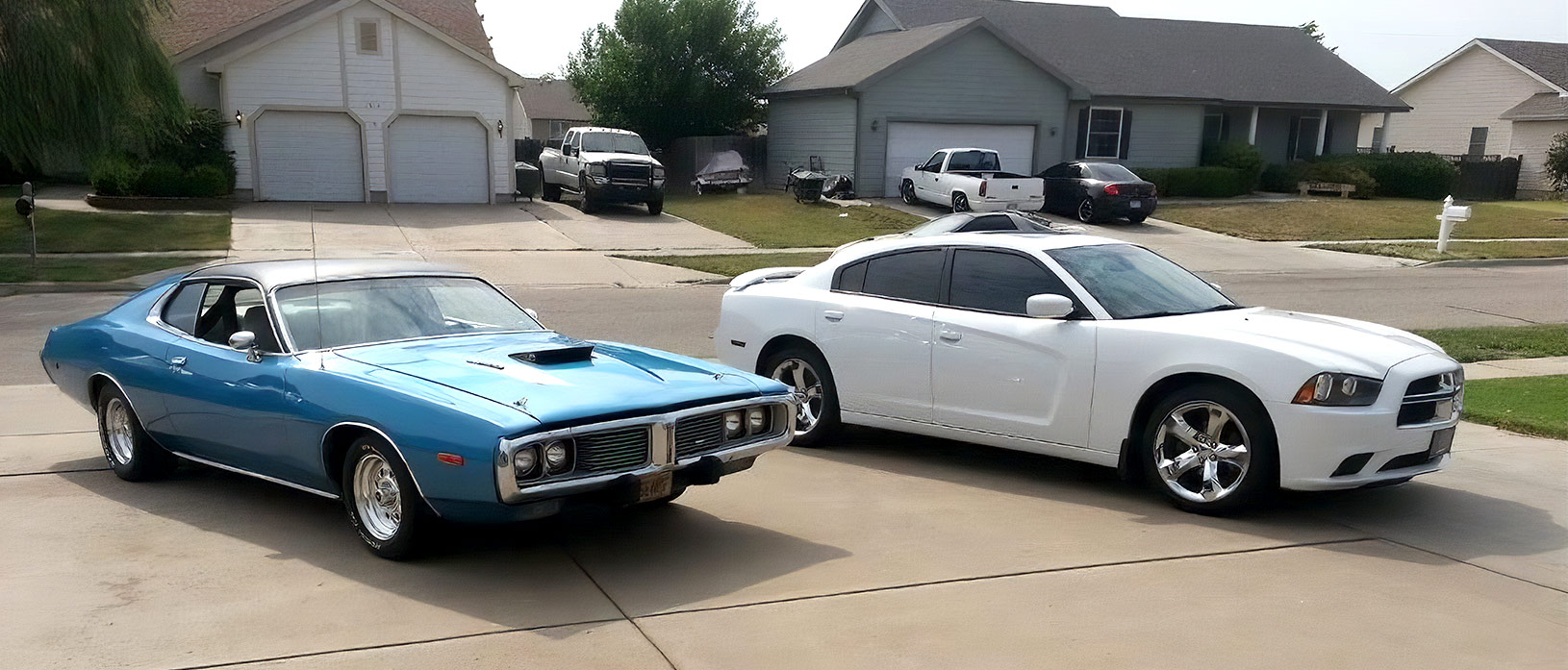 Next