Going to the Grove
3 years ago Racing
There are many autumn traditions most of us look forward to each year. Raking leaves, getting lost in a corn maze, or going to a cider mill for apples, donuts and pumpkins come to mind. But if you're one of the many drivers and teams chasing a 2019 NHRA World Championship, the fall season means it's countdown time in the all-important points chase. At this weekend's Mopar® Express Lane NHRA Nationals at the historic Maple Grove Raceway Park, located among the lush green rolling hills of the Pennsylvania Dutch Country, racers and their crews must really stay hyper-focused in going rounds and winning the few remaining races. One slip-up here can send shockwaves for the lingering races as this year's NHRA season power shifts into high gear. All their sins, mistakes and even heartaches going back to the regular season that fired up at the Winternationals back in February are erased. Like a fresh set of spark plugs in an engine, the drivers and their crew are ready to hit on all eight and burn some nitro.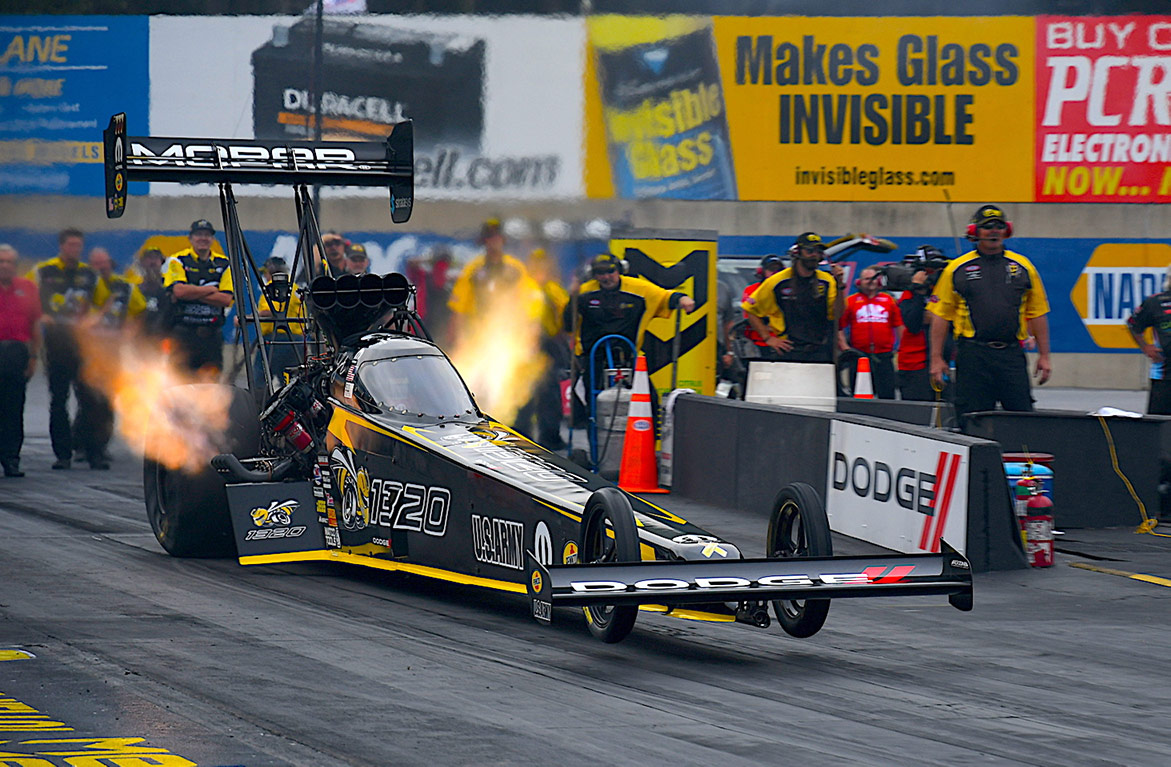 In the past, Maple Grove Raceway has produced some record-breaking times and speeds not only for the Pro classes, but also with the Sportsman racers competing in Stock and Super Stock. The cool temps and acres of trees near the track provide the right mix of chilled oxygen that internal combustion engines crave when making tons of horsepower. This year will be no different as racers pack the staging lanes, roll into the water box and heat up their slicks. The launch off the pad is so important to any racer if he or she is looking to win. In drag racing, there are no do-overs. Two cars go down the strip, only one comes back for the next round.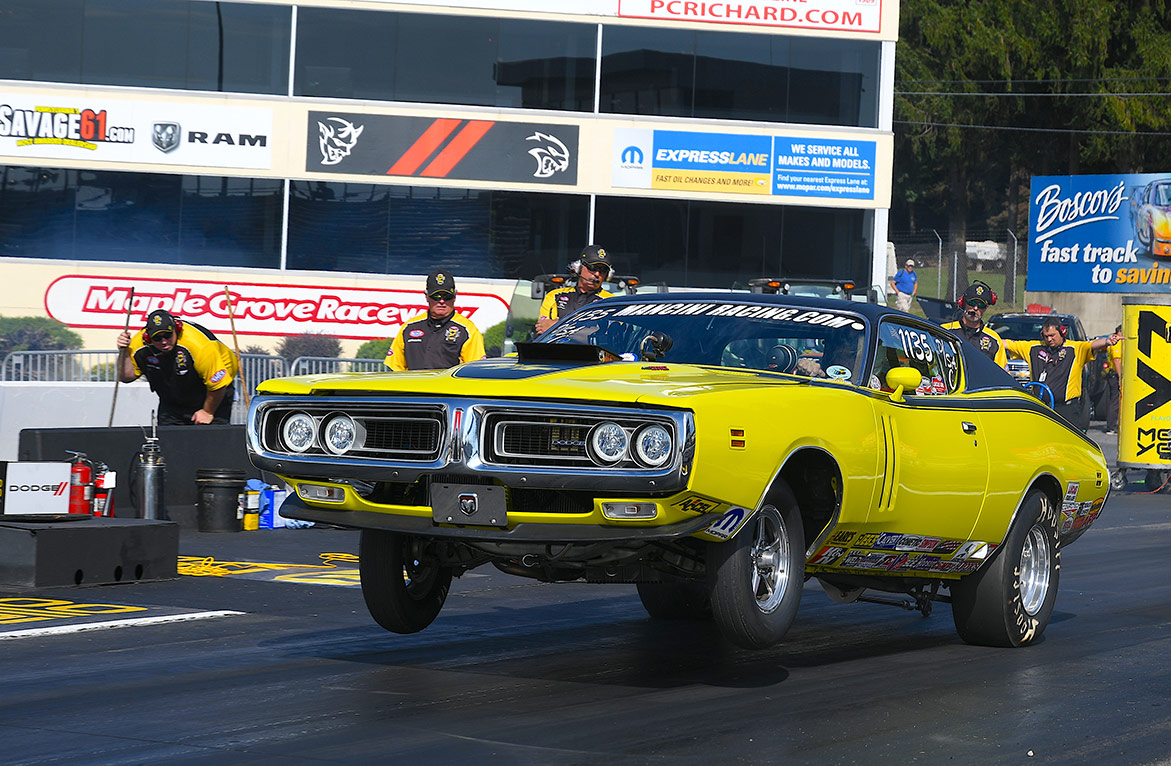 Among all the NHRA racers, both grassroots and professional alike, Maple Grove Raceway is more than just another stop along the tour. For Top Fuel driver Leah Pritchett, she's struggled throughout 2019 and had just one win this season coming in Brainerd, Minnesota, last July. Leah knows the countdown will give her team a shot for the championship as she enters the countdown in the seventh spot. She's never won at Reading and that alone motivates her and the team even more.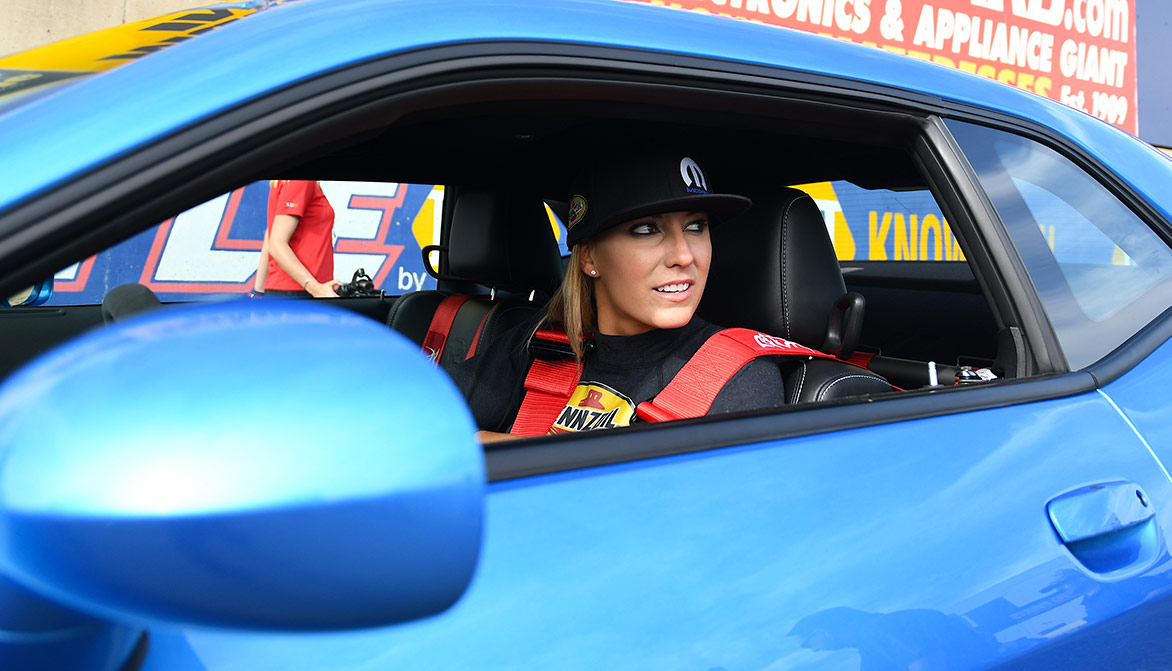 "Excited for another Mopar-sponsored race, especially with what looks like great conditions in Reading. We have a great amount of performance momentum behind this team, and there is no better time than now for us to apply power and consistency. We have all worked hard to solidify a spot in the Countdown and there is no room for error in our hunt for the championship," said Leah. "I believe that it is no accident that the winners of Reading have been that year's champion. It shows that coming in hot out of the gate is pivotal for the championship momentum. We intend to execute precision performance strategy every step of the way. Excellence starts at the shop, and this team has worked diligently to dissolve any mishaps that may trip up our performance, from the simplest of procedures to new technology."
Also rumbling in the pits, four pilots from Don Schumacher Racing (DSR) who get strapped into their 11,000-horsepower Dodge Charger SRT® Hellcat Funny Cars will begin their fight for the 2019 world championship. For two-time Funny Car world champion Matt Hagan, he's looking to add another notch to his already impressive resume.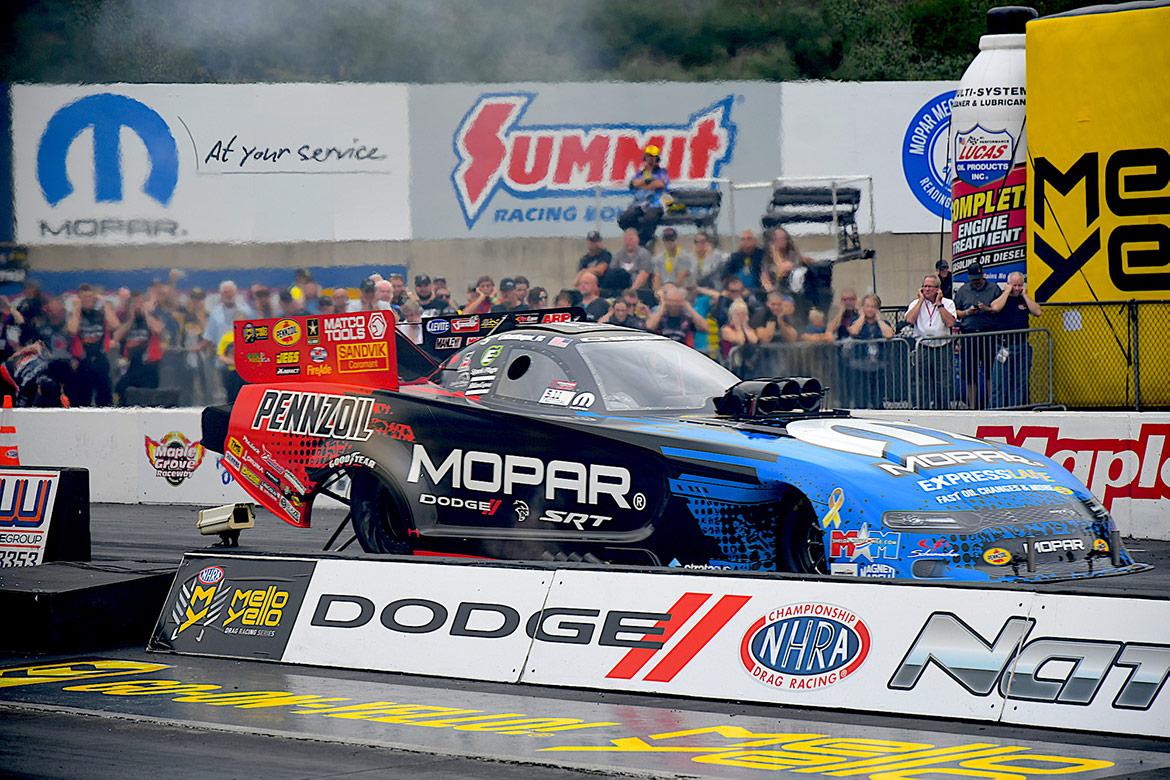 "Every one of these Countdown races is so important. I feel like you have to win two or three of them to really have a shot at winning the championship. It's just a matter of who's going to get hot at the right time. In the last six events, we've won a race, been runner-up and been to four semifinals, so it's clear our Mopar Dodge Charger SRT Hellcat Widebody is running great. The confidence is there, our car is there, and I think we're peaking at the right time. I can't wait to turn on some win lights this weekend. I've done well at Reading in the past; I've even won it on fire, which made it onto ESPN's SportsCenter. I'll try and stay off of SportsCenter this weekend, but hopefully still get the win for Mopar," said Matt.
His teammate and fellow Charger jockey Jack Beckman, took the gold back in 2012, while Ron Capps, in his familiar Napa Auto Parts Charger, won in 2016. Tommy Johnson, Jr. is still looking for his first NHRA Funny Car World Championship, but he didn't come away totally empty-handed last year. His friends at Dodge gave him a Charger SRT Hellcat for a year and he's been giving it quite a workout at his home track, Indianapolis Raceway Park, the few weekends he was actually home. Overall, the regular season in 2019 has seen 14 final round Funny Car appearances by Dodge Charger SRT Hellcat drivers.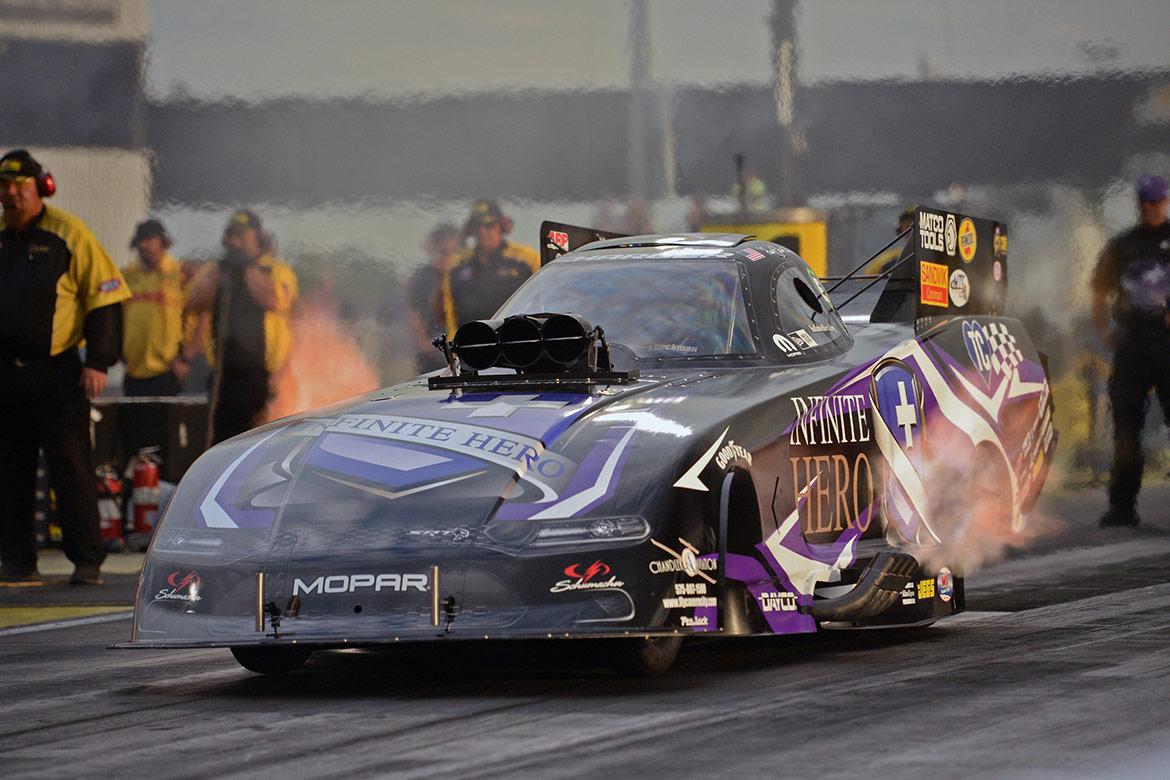 If you're looking to catch all the action from Maple Grove Raceway, FOX Sports 1 will air coverage of the Mopar Express Lane NHRA Nationals starting with qualifying Friday evening from 6:30 – 8:30 p.m. ET and Saturday from 9 – 10 p.m. ET. For Sunday's eliminations, FOX Sports 1 will be going live from 2 – 5 p.m. ET, so turn it up to "11" and hang on to your couch's armrest!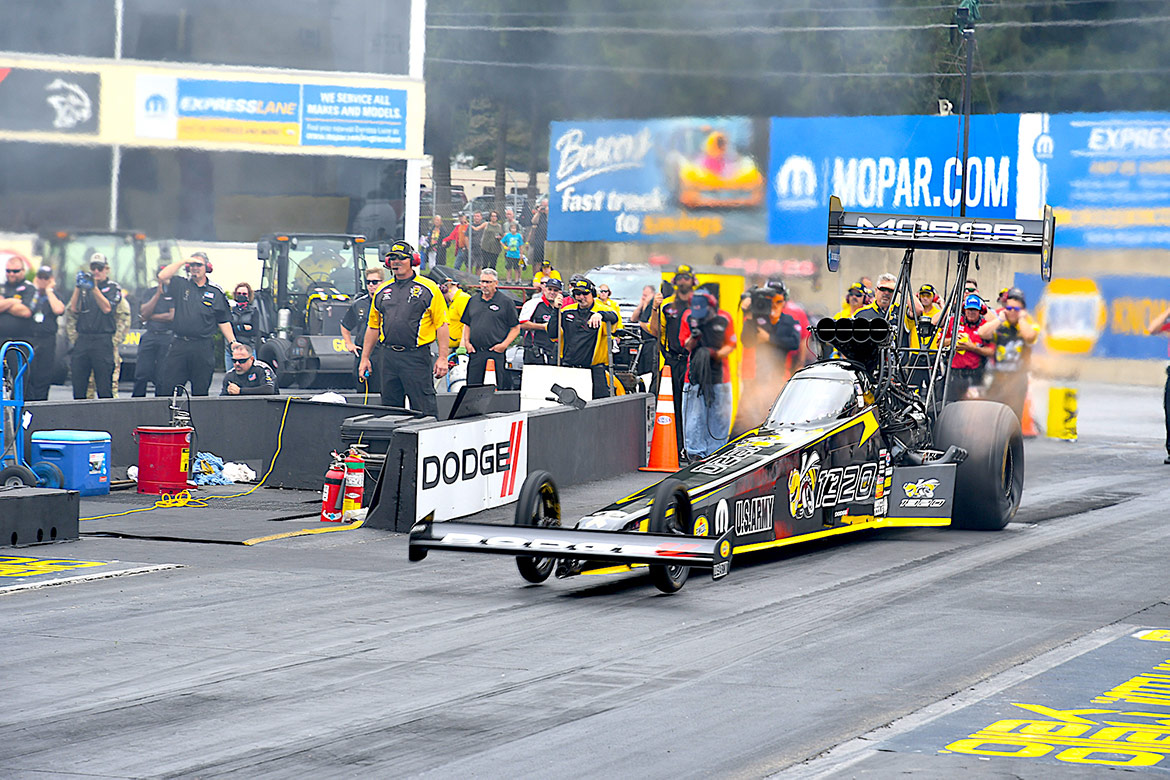 Comments
Comments
Next