2021 Dodge Challenger Mopar® Drag Pak Makes Its NHRA Debut
2 years ago Racing
The 52nd annual NHRA Gatornationals marked the debut of the 2021 Dodge Challenger Mopar® Drag Pak. Piloting this new, factory built race car on its NHRA debut was none-other than 2018 Factory Stock Showdown World Champion Leah Pruett. Being one of the oldest and most prestigious events on the circuit, the NHRA Gatornationals was also the first race of the year for the highly competitive Factory Stock Showdown (FSS) cars to duke it out.
Competition is fierce in this class that showcases the modern muscle machines of the Dodge Challenger Mopar Drag Pak, Cobra Jet Mustang and COPO Camaro. These cars are powered by the same current production engine architectures that their street counterparts use. The NHRA FSS class harkens back to the days of "Win on Sunday, sell on Monday" as these factory built race cars can be easily mistaken for their production showroom counterparts.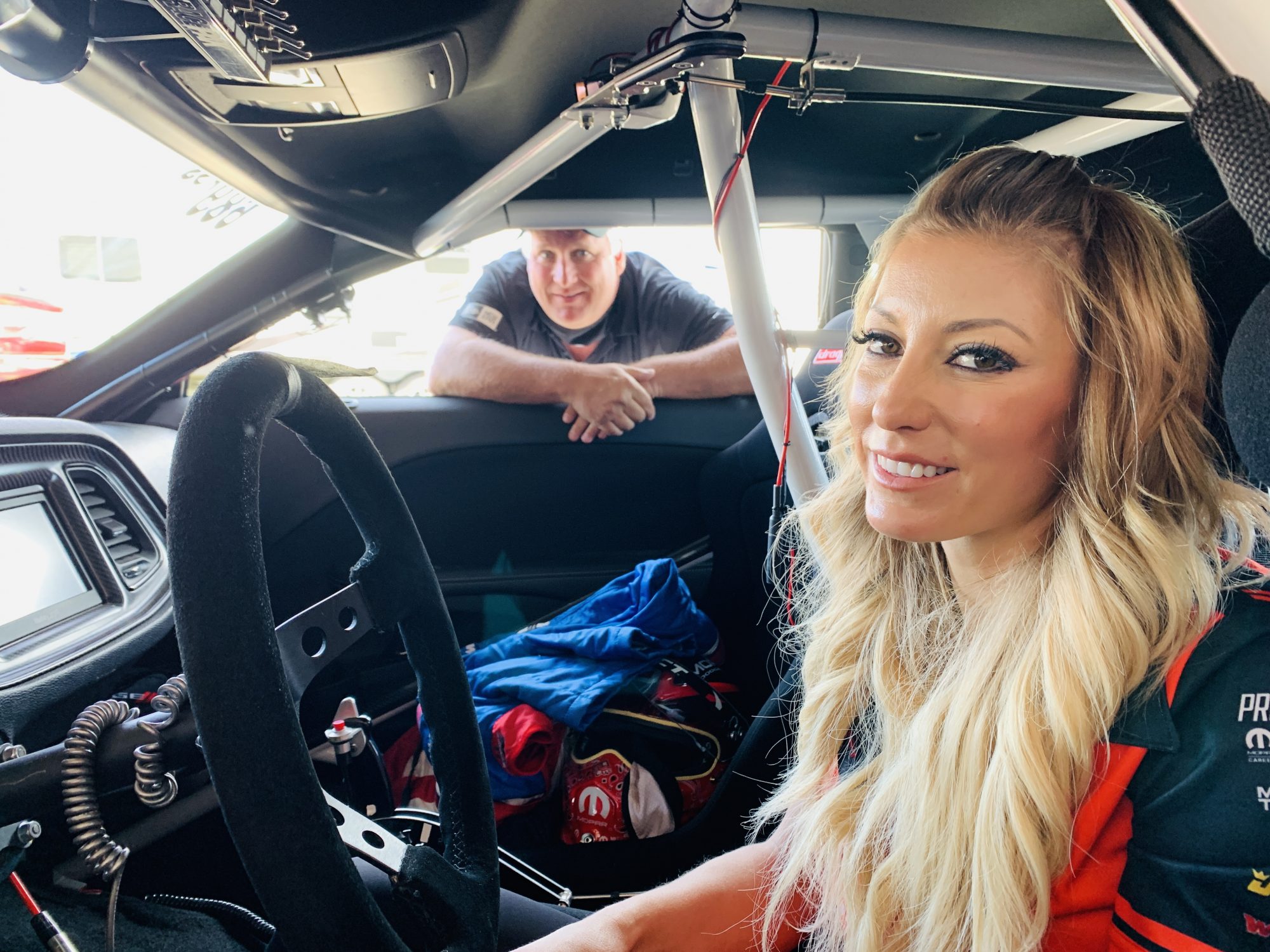 "We recently took delivery of the new Drag Pak, and are still getting acquainted and comfortable with the all-new car. It's showing promise but we've only been able to test with it one time before competition, so we have to practice expectation management and understand we are still in our own development stage with the car," said Leah. "It looks fantastic and I'm very proud to be able to continue to help improve the performance throughout the season."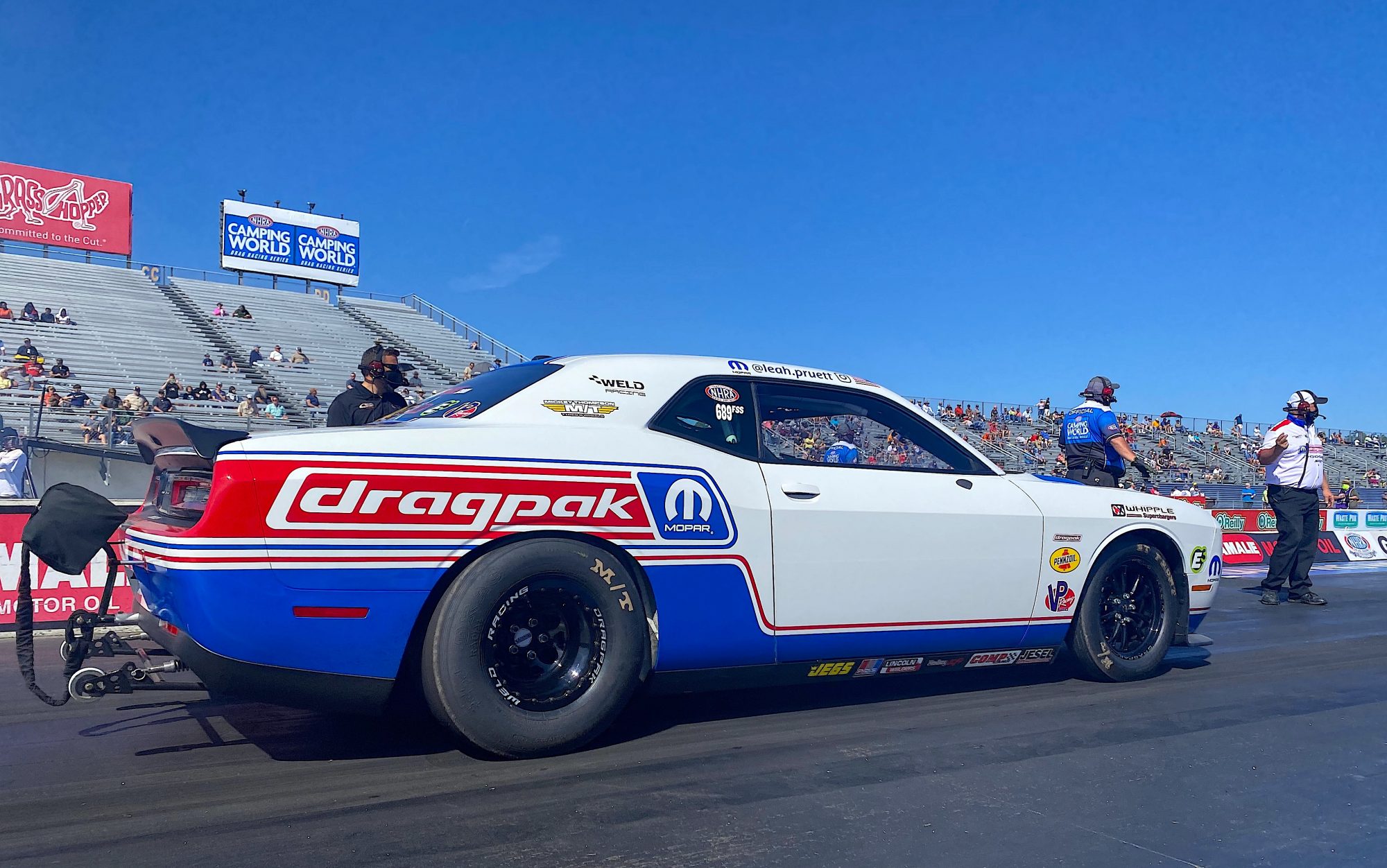 With over 29 FSS entries in the vast pits of Gainesville Raceway, Leah knew she and her new Drag Pak would have a target on their backs. After the first qualifying session on Friday, Leah's new Drag Pak hiked the front wheels and went straight down the track. The top end scoreboards lit up with a 7.96 second ET at 175.98 MPH, placing her in the 6th spot among the other FSS competitors fighting to make the 16-car qualifying field. "I think it's fair to say that our Dodge DSR team performed to its maximum capabilities to get the car into competitive form with just a few days with it before entering actual competition," exclaimed Leah. "We're definitely headed in the right direction. With the limited number of runs that we've had since taking possession of it, and the short amount of time to really understand and get to know this car, where we're at has been positive progress. I wouldn't call it a conservative run out of the gate. It was more of a run to identify a baseline for this car, which we really didn't have before," commented Leah.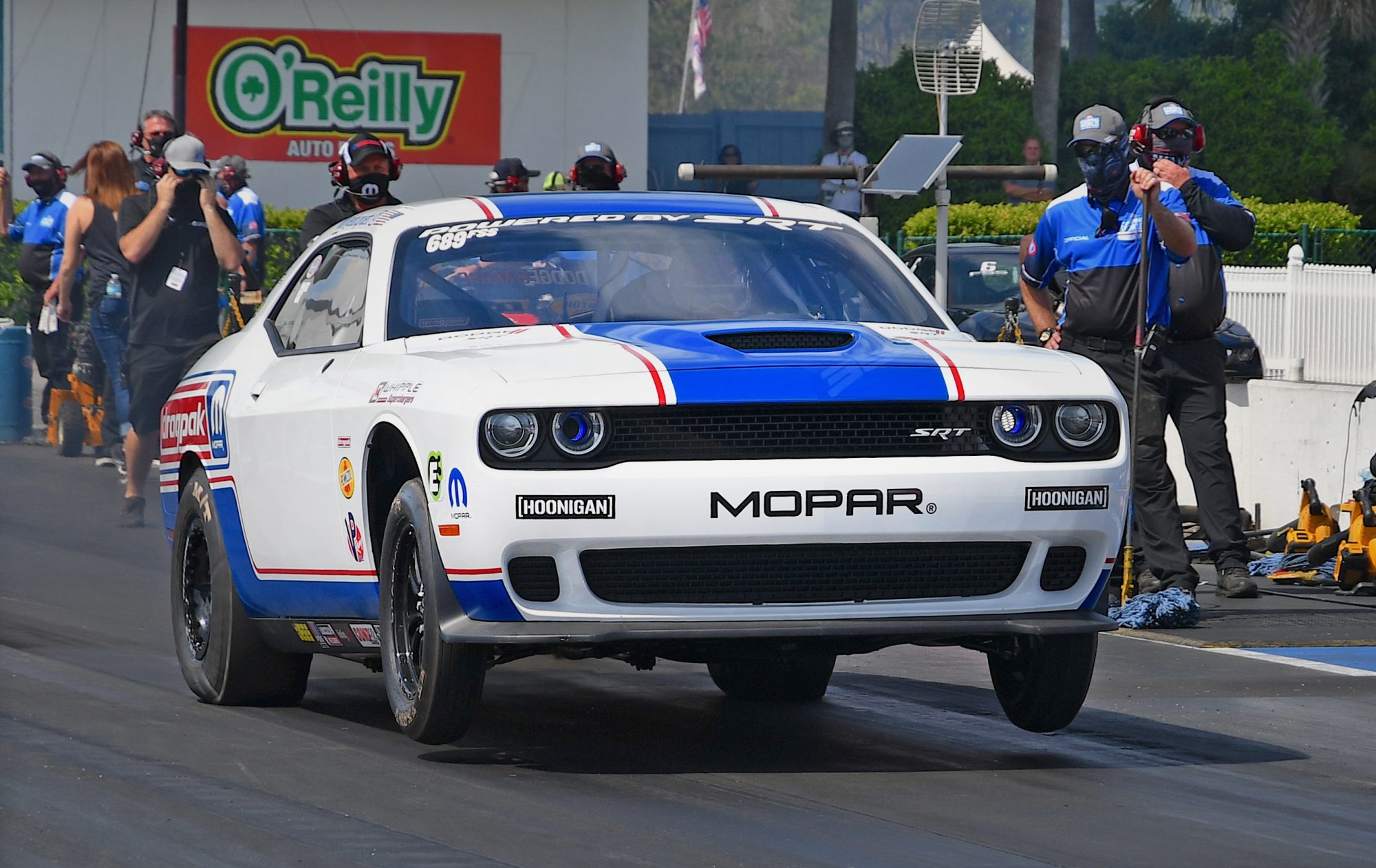 On Saturday, Leah and her team had two more opportunities to step-up the Drag Pak's performance levels. The crew fine-tuned the suspension for the second qualifying session and ran 7.892 seconds at over 173.49 mph. But those times don't just happen, especially on a new car and engine combination. "It was a thrash to get the car ready for competition and go testing down in Florida. Terry Snyder (DSR Drag Pak Crew Member) and I got it handled just in time and tested at Orlando Speed World for three days. We had some success prior to coming to the Gatornationals, and we have a good piece to work on," said Kevin Helms, Crew Chief for Leah Pruett and Mark Pawuk's Drag Paks. "On that first qualifying session on Friday, the track wasn't that good so I had the car set up real soft and I was happy it ran that well with such little ignition timing in the engine." With some run data from the previous pass, Kevin stepped it up on Saturday's qualifying runs. "The game in this class is how much power you can put down on a nine-inch tire on a marginal track. A little bit of a timing curve in low-gear, a bit of tweaking on individual cylinders, some timing changes and playing with the EFI fuel throughout the run is how we get these high-horsepower cars down the track," noted Kevin. A multiple NHRA Word Champion himself in a Drag Pak, Kevin leaned on the car with just the right balance of power and suspension adjustments to make the Drag Pak run quicker and hook harder in the second session.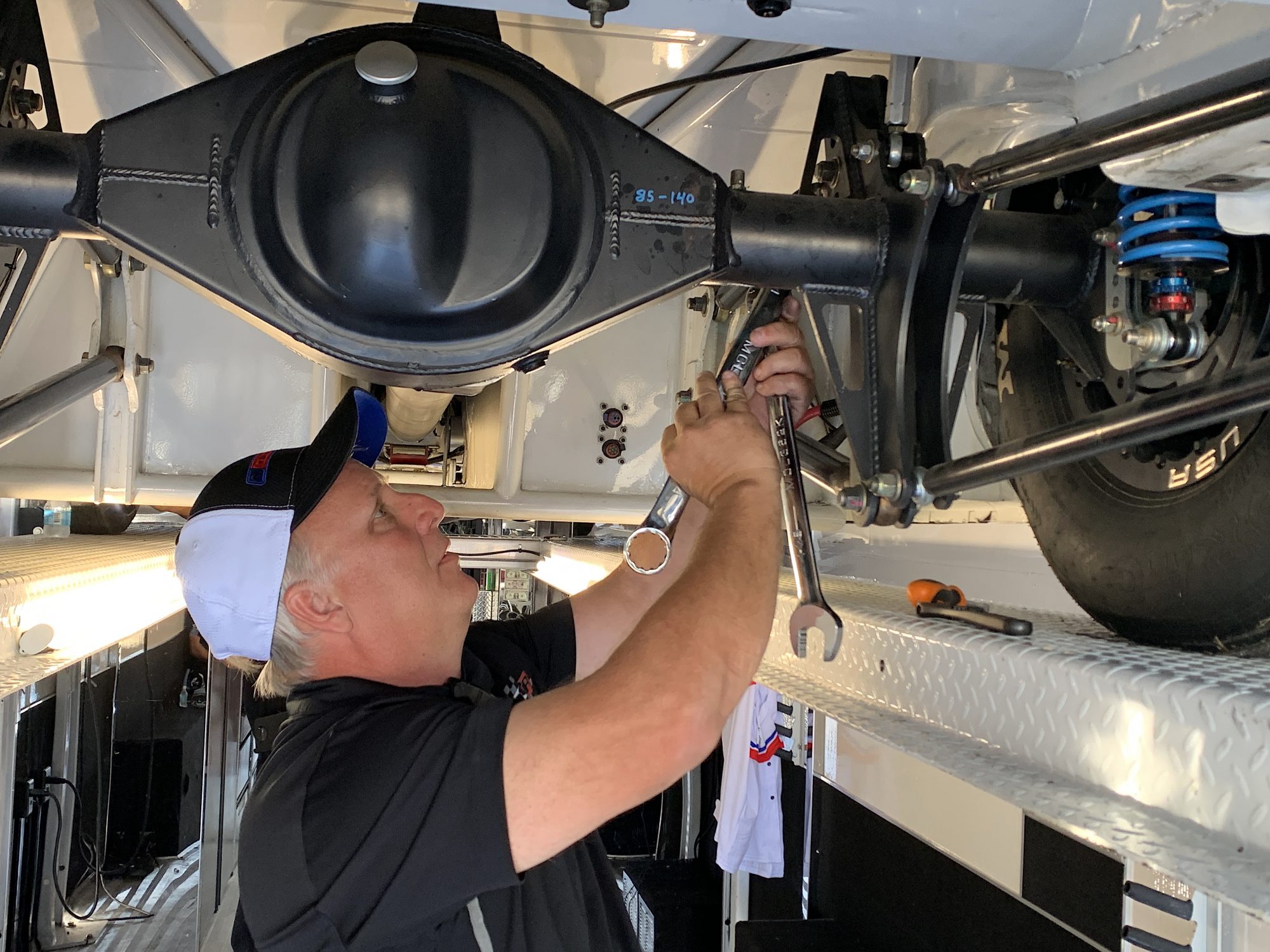 But as Saturday progressed, there would be numerous delays in racing activities due to on-track incidents in some of the other classes. By the time the third and final FSS qualifying session rolled around, nightfall had descended on Gainesville. The sun went down, the dewpoint came up, and the starting line surface was less sticky and couldn't handle the mighty power of the Drag Pak's 354 cubic-inch HEMI® V8 engine. At the hit of the throttle, the Mickey Thompsons rear slicks hooked initially but threw in the towel and gave up as they began to spin and lose traction. Leah was on and off the throttle trying to get the car settled down. The top end scoreboard said it all with a lack luster 9.84 second run at only 129.57 mph.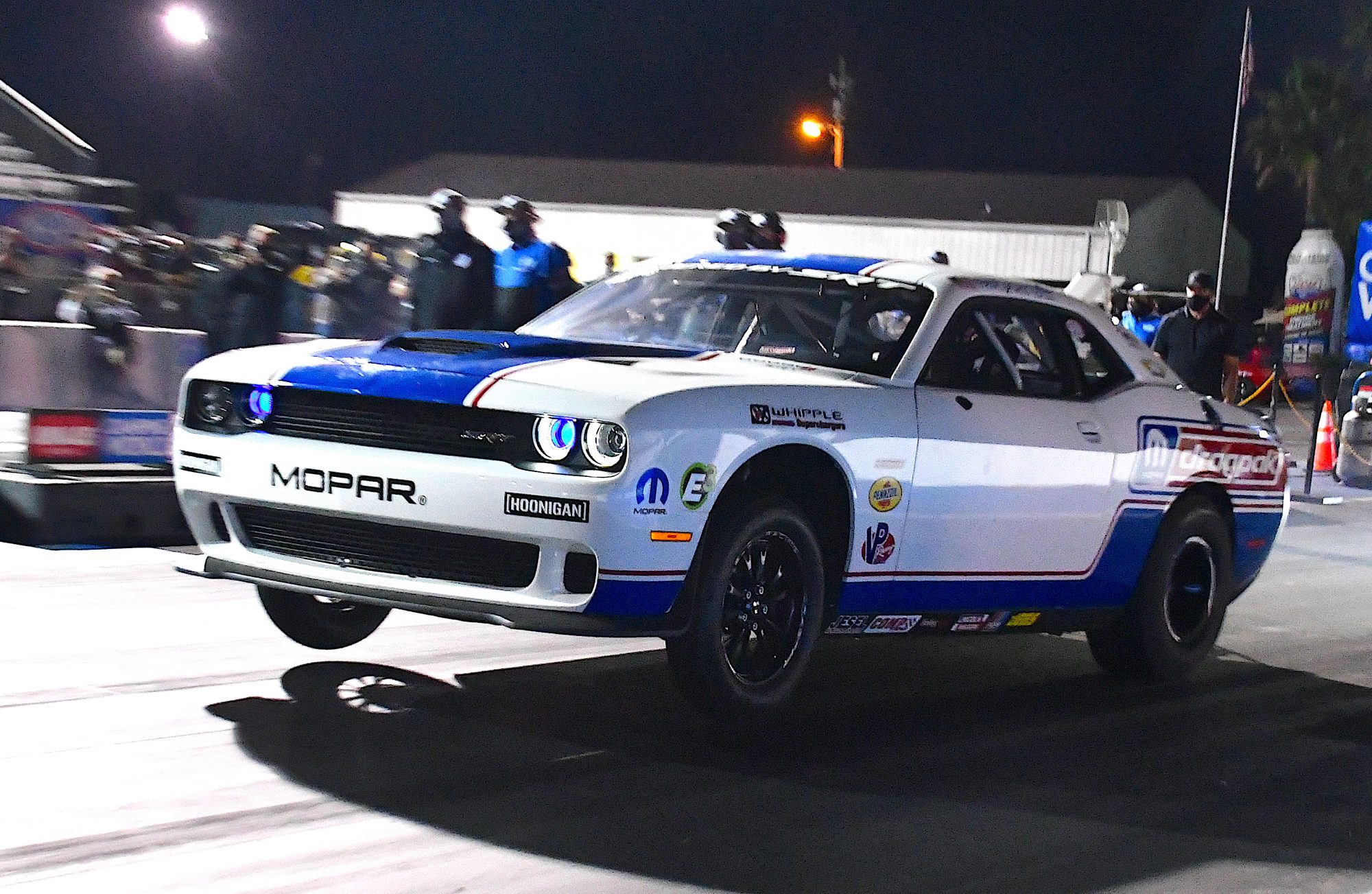 "We thought we'd whip it up for the final session but unfortunately, lots of different factors played into the night. Running at 10:00 PM with an untouched starting line in over an hour, really didn't work in anyone's favor," said a frustrated Leah. "But that doesn't deter any of our focus and confidence. For race day, we know we're going to be one of the first classes out. It's going to be cool (temperatures). We have the power for it. We're going to take as much knowledge of this car as we have to get it deep into the rounds."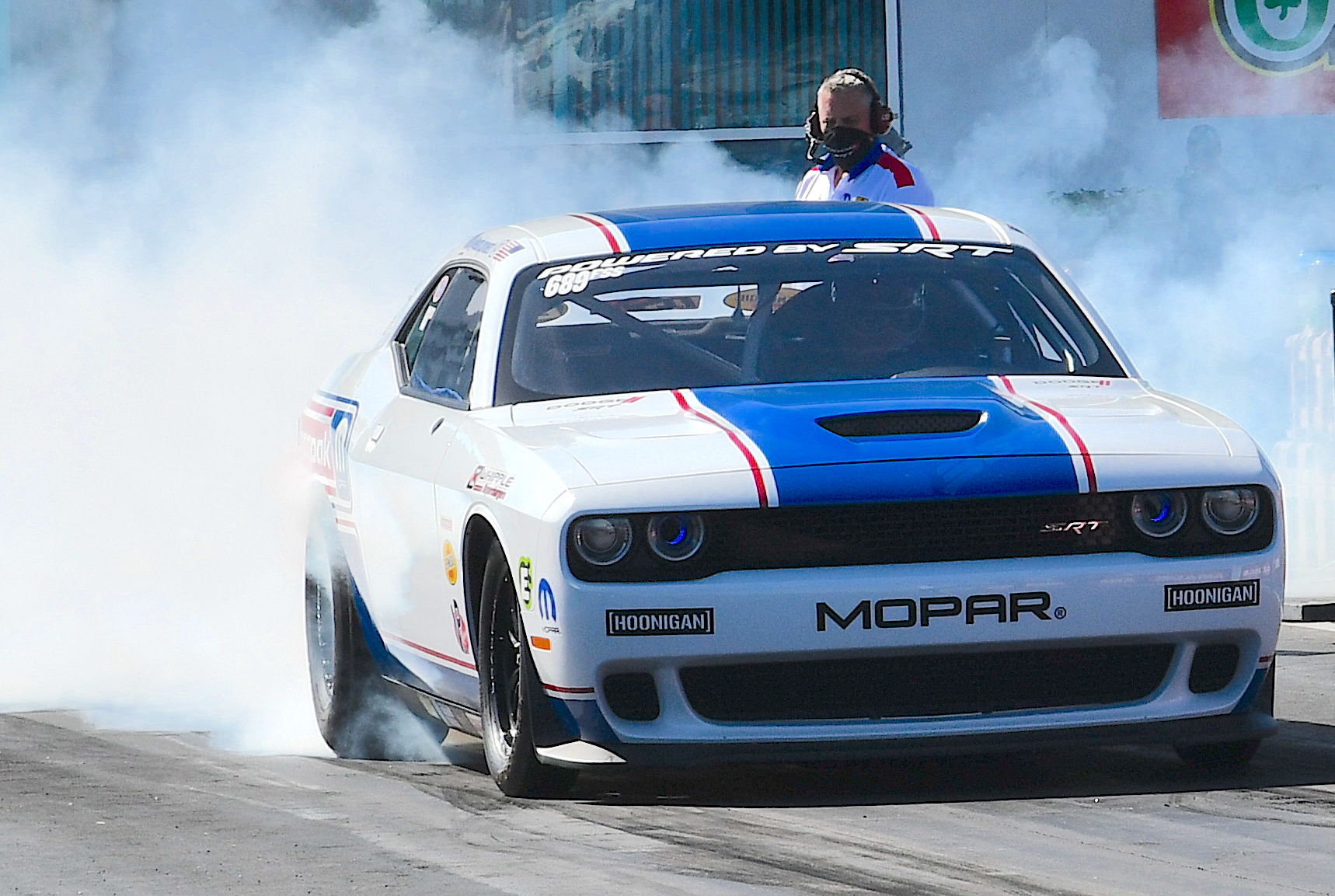 With three qualifying runs under their belts, Leah Pruett, Kevin Helms and Terry Snyder had gained more confidence and knowledge every time the Drag Pak ran down the Gainesville Raceway's legendary quarter-mile. They were ready for Sunday's eliminations. With stellar weather conditions and a well groomed track, Leah and her Drag Pak were prepared for their first round competitor. Despite running 7.80 seconds at over 177 mph, a personal best for Leah in a Drag Pak, she lost in the opening round. "The shake their hands and walk away mentality definitely applies to our first round of Factory Stock Showdown round one this morning. Just an incredible package and race," reflected Leah. "I need a bit more seat time getting acquainted with this new Dodge Challenger Mopar Drag Pak. Hats off to the entire DSR Factory Stock team, Terry Snyder, Kevin Helms, everyone at Dodge and the SRT® engineers for getting this great piece of machinery ready for us to debut this weekend at Gainesville. We were able to get this car into competition-form very quickly, and I'm looking forward to some more seat time before our next race at Houston in May. We had a very good showing for the debut of the Drag Pak and we're looking forward to maximizing all of its capabilities. What we saw today in round one is a testament to the type of competition this team and Dodge have. Our competitors know that they have to step up to that level in order to try and beat us. We're going to continue to be on top of our game, pick away at it some more, and I'm confident we'll have a very strong season."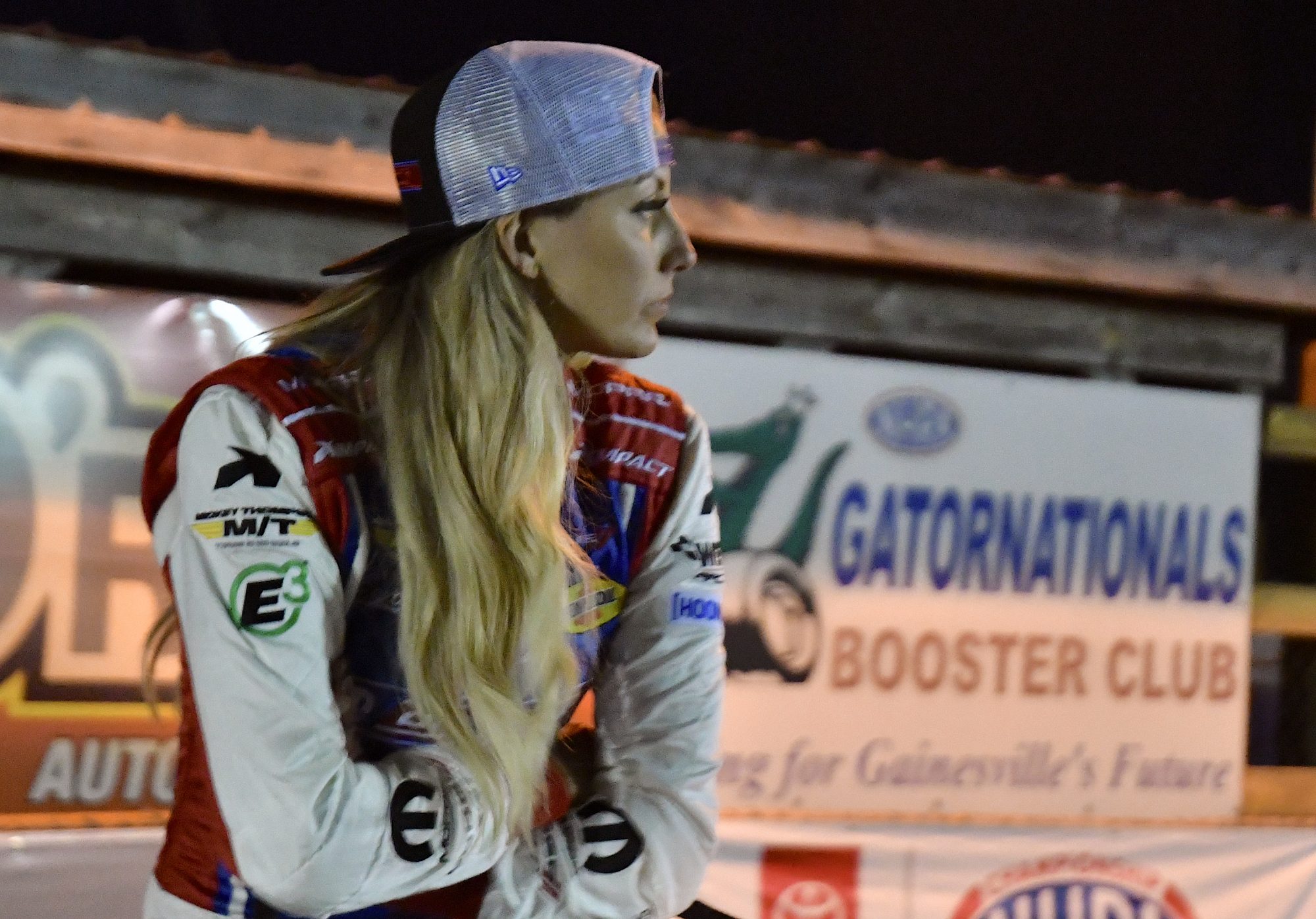 Any loss is tough, but for Leah – she'll shake it off. There's another FSS race coming up during the Mopar Express Lane NHRA SpringNationals at Houston Raceway Park May 21-23. Before that event, Leah, Kevin and Terry will do more testing. They'll fine tune this machine even more, and we know it'll only get faster and faster.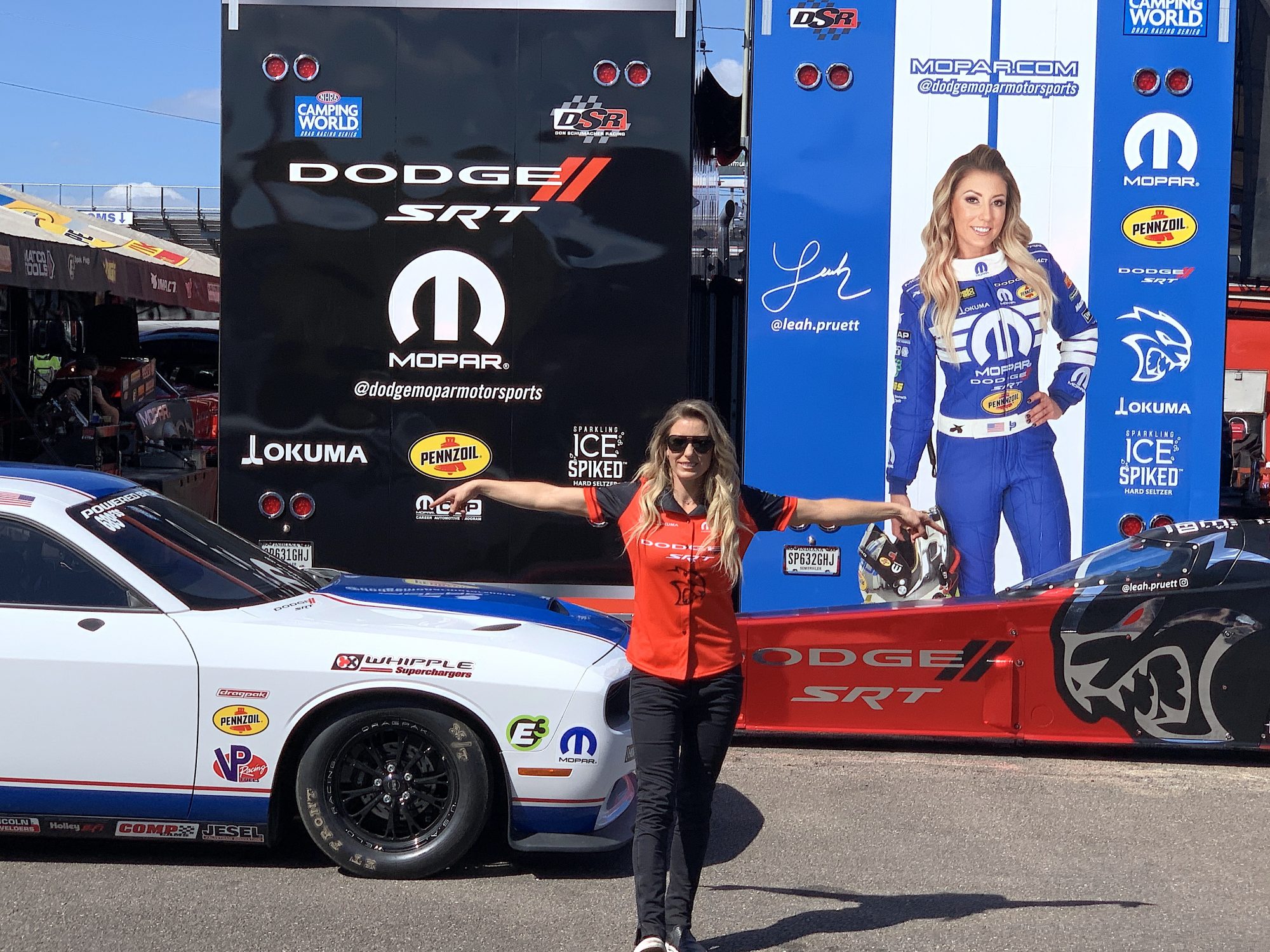 Comments
Comments