Win for Pedregon Racing's Dodge Charger SRT® Hellcat Funny Car at Norwalk NHRA Nationals
2 years ago Gallery Racing
The first victory of the 2021 NHRA season for a Dodge Charger SRT® Hellcat was earned from the No.10 spot on the eliminations ladder by two-time National Hot Rod Association (NHRA) Funny Car World Champion Cruz Pedregon who powered his Pedregon Racing Snap-On Tools machine to the national event win at the Summit Racing Equipment Nationals near Norwalk, Ohio. It was a 37th career Funny Car win for Cruz Pedregon who's last victory came in 2018 at Charlotte Four-wide Nationals.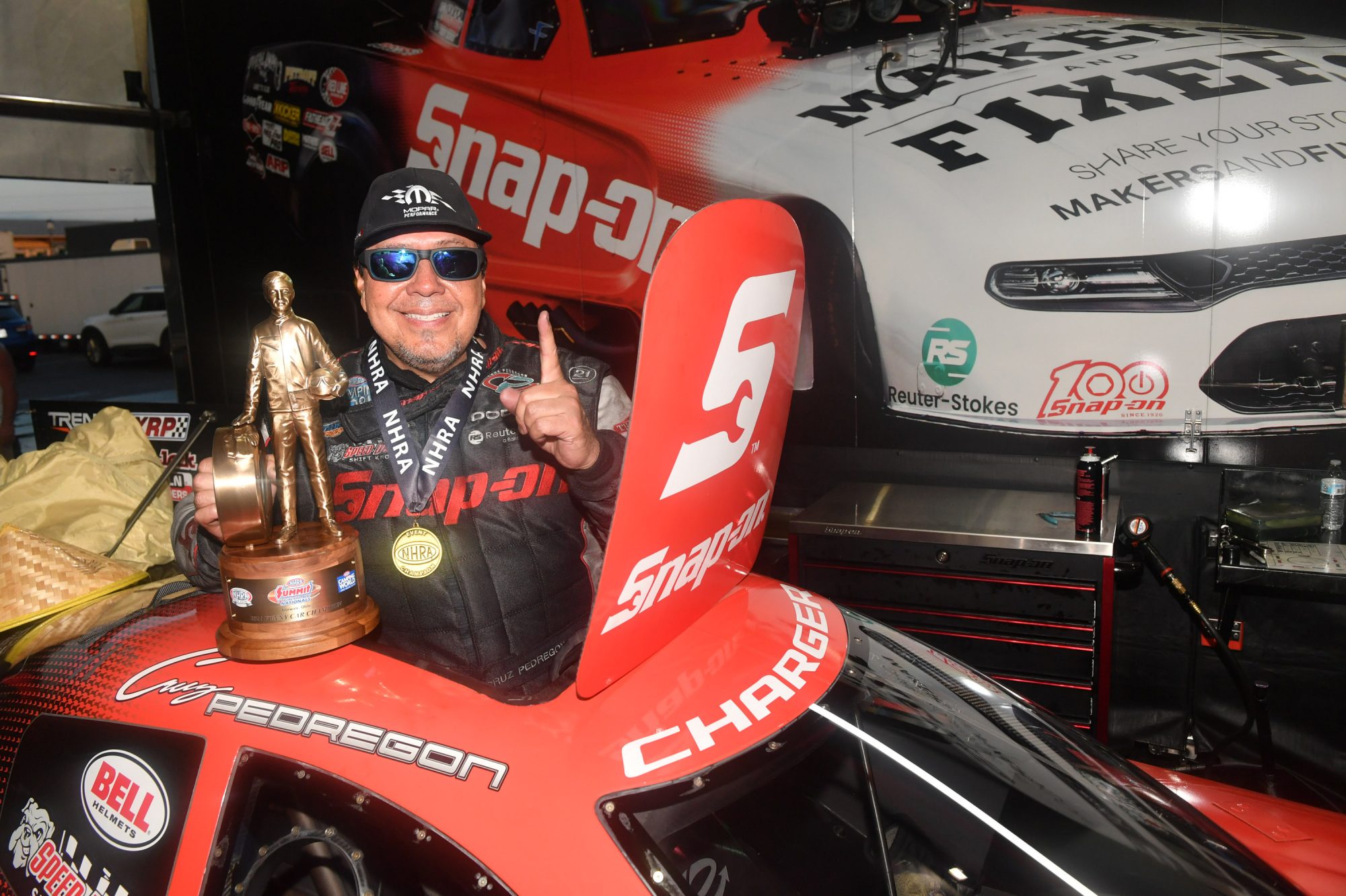 Pedregon's performance aboard his Dodge Charger SRT Hellcat consistently improved with every run throughout the weekend at Summit Racing Equipment Motorsports Park. After earning a tenth place seeding for eliminations with a 3.996 second/320.36 mph qualifying effort, he went on to collect round wins over Tim Wilkerson, Robert Hight and Alexis DeJoria with elapsed time runs of 3.973 sec., 3.959 sec., and 3.947 sec., respectively, to advance to his first final round appearance of the year to face category points leader, Bob Tasca III.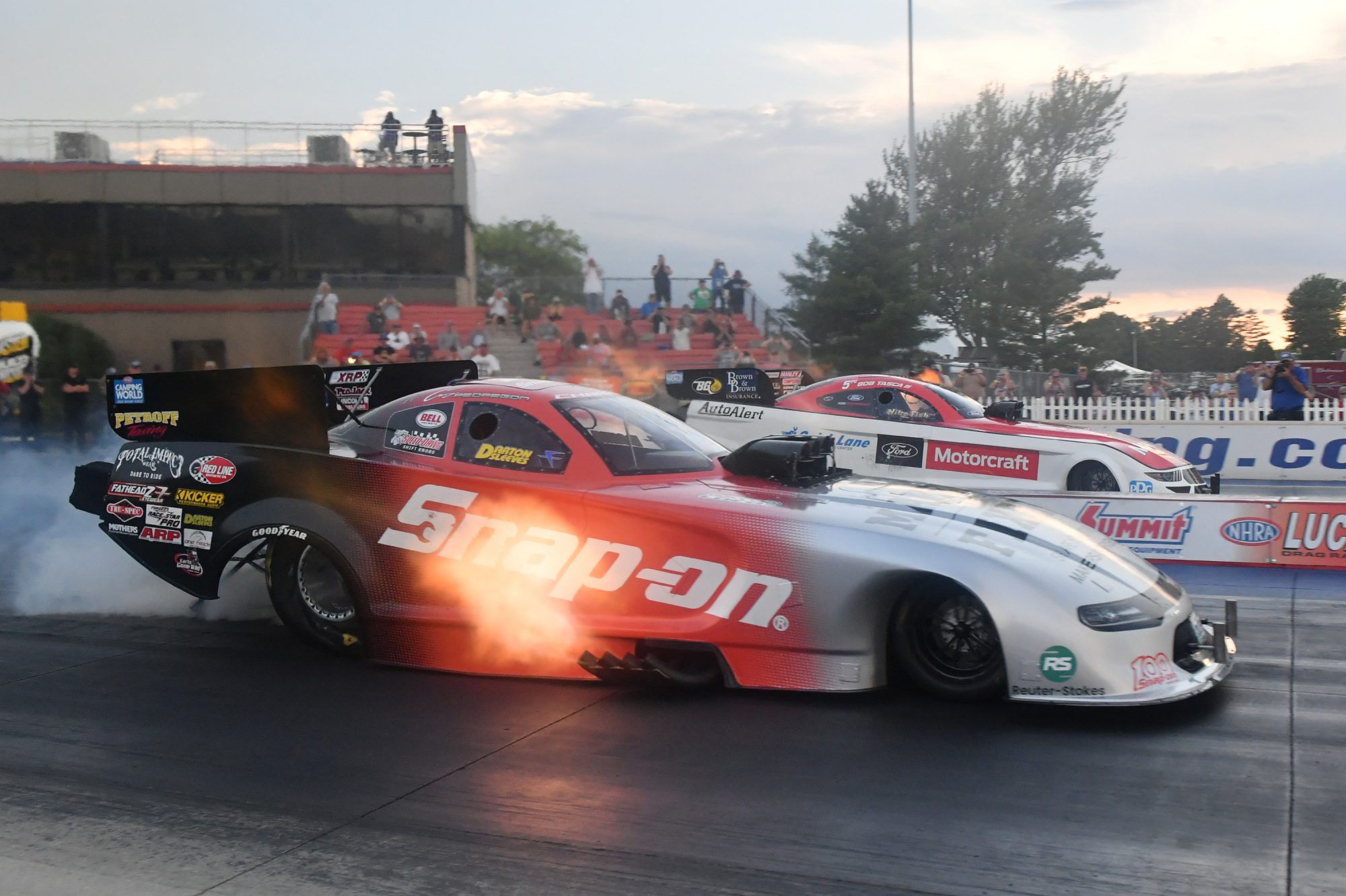 Following a holeshot semifinal win over DeJoria and the second rain delay of the day, Pedregon came ready for his final faceoff and used a 0.053-second reaction time to give his Dodge Charger SRT Hellcat another holeshot advantage off the start and power to a 3.958 sec/324.75 mph pass over Tasca's (0.100 sec.) 3.913/332.02 effort to earn the coveted Wally trophy and the treasured ice cream scoop trophy that the Bader family offers the winners at their dragstrip.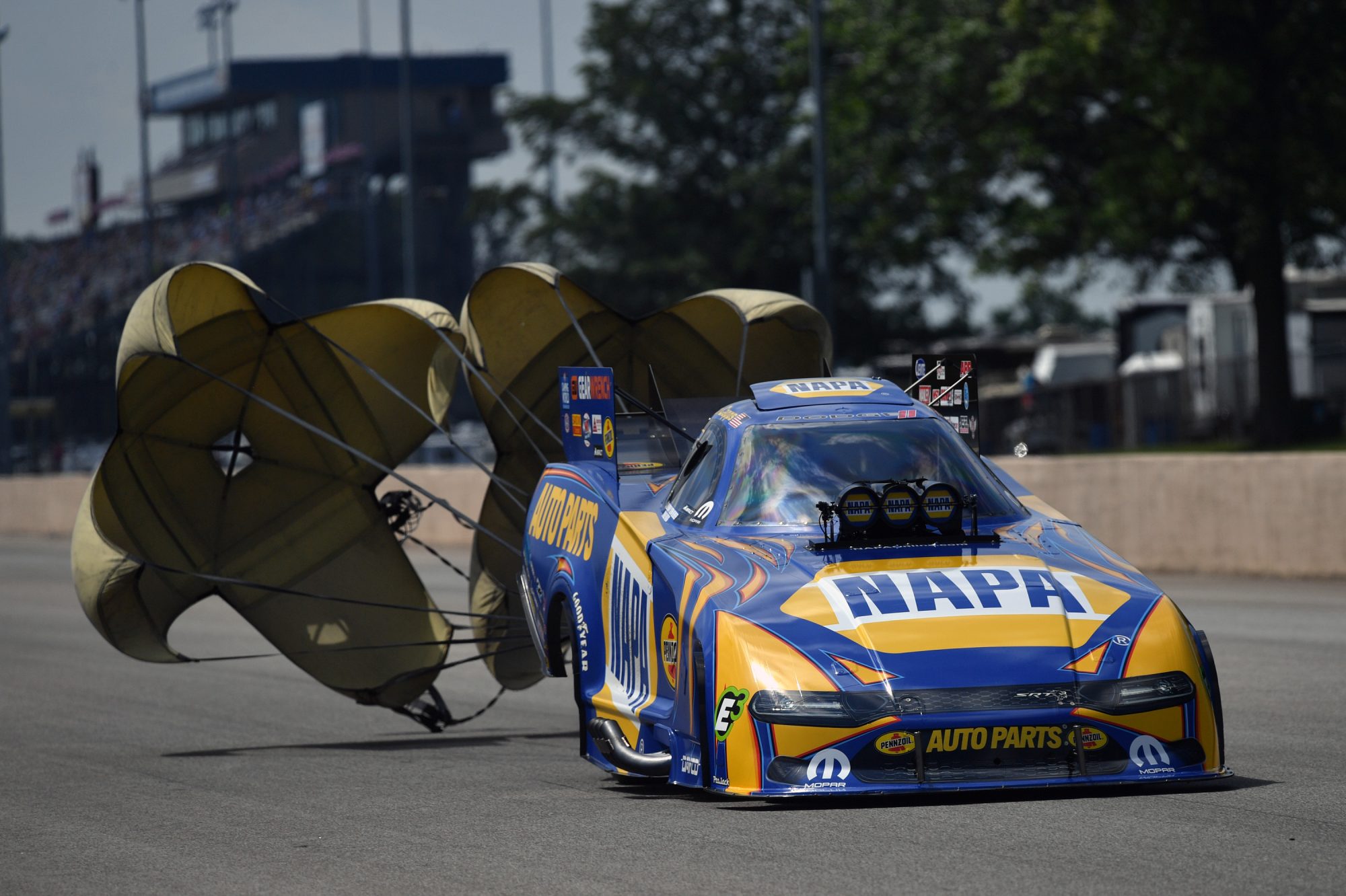 Don Schumacher Racing's Ron Capps came into eliminations as the No. 1 qualifier once again after doing the same at the previous 2019 edition of the Norwalk event. It was also Capps' second pole position of the 2021 season, pitting him against No. 16 seed Terry Haddock in the opening round. The NAPA Auto Parts Dodge Charger SRT Hellcat posted a winning run of 3.949 sec./324.05 mph, then used a holeshot to send J.R. Todd home early with a 4.015/322.04 pass. After a lengthy rain delay, Capps semifinal match up with Tasca had a promising start with the Hellcat taking a quick lead and making a clean pass, but wasn't quite enough to turn on the winlight against his opponent.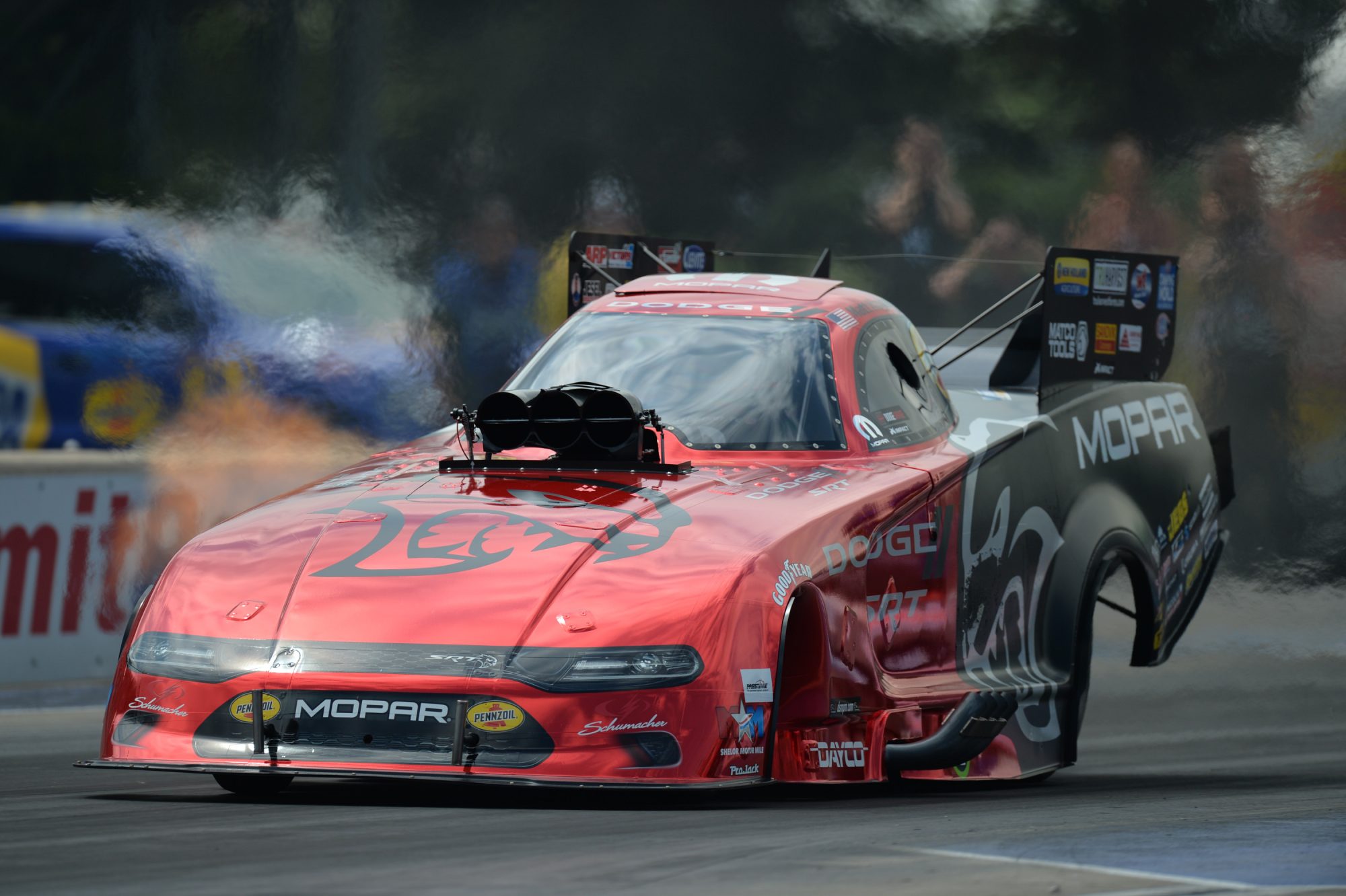 From his No. 3 Funny Car qualifier position, the 2018 Norwalk event winner Matt Hagan was looking to keep posting strong consistent passes aboard his DSR Mopar® Dodge Charger SRT Hellcat Redeye like the ones that earned him bonus points for running third and second in the Q1 and Q3 respectively. Hagan took the reins early with a 3.948 sec/324.83 mph run and win over Bobby Bode in the opening round. In the quarterfinals, Hagan had another good start taking the early lead on No. 6 qualifier Alexis DeJoria when his ride lost power mid-track and his opponent moved past to take the win.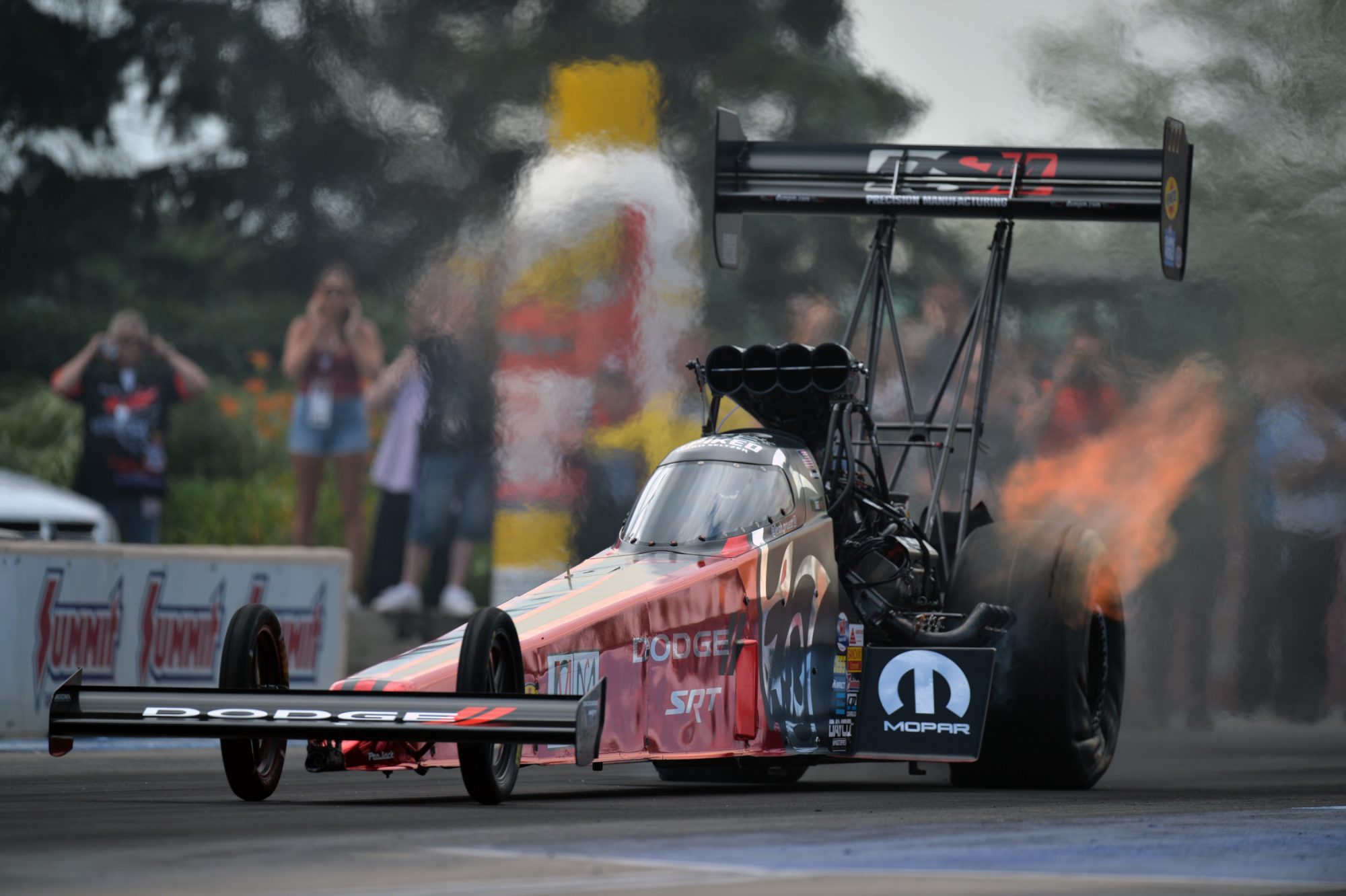 In Top Fuel competition, DSR's Leah Pruett qualified her Mopar Dodge//SRT Redeye dragster in the No. 8 seeded position to put herself in the top half of the eliminations ladder for a sixth time this season. She began her day against Doug Foley and wasted no time launching off the starting line to post her best run of the weekend with a 3.800-second elapsed time pass at 321.58 mph to move on to the quarterfinals.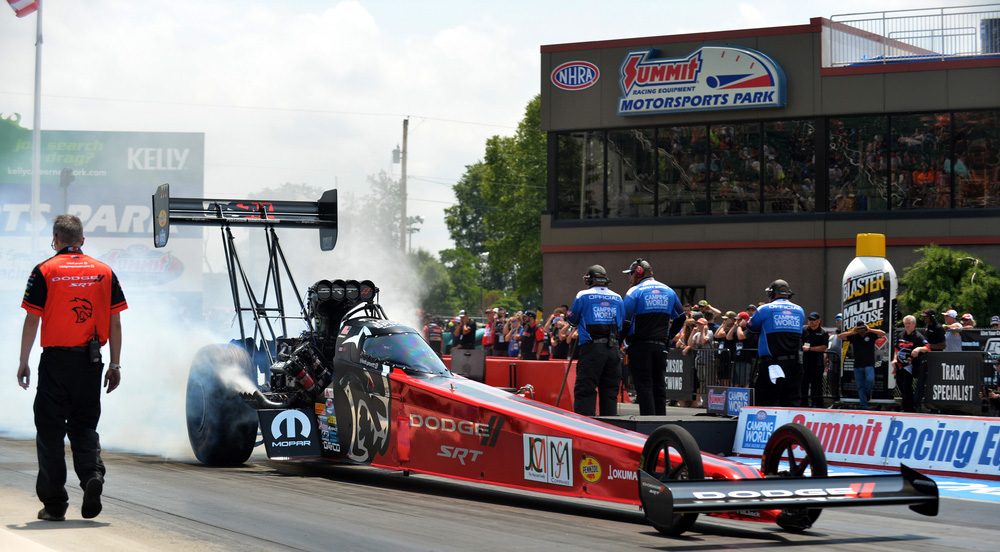 With lane choice over her next opponent, Pruett lined up her HEMI®-powered machine next to No. 1 qualifier Steve Torrance, but just after both had completed burnouts, a very brief rain burst spoiled their preparations. The teams were permitted to go back to the pit area to change their clutch packs, then quickly returned to the lanes in time to make their run at the back of the Top Fuel line once racing resumed.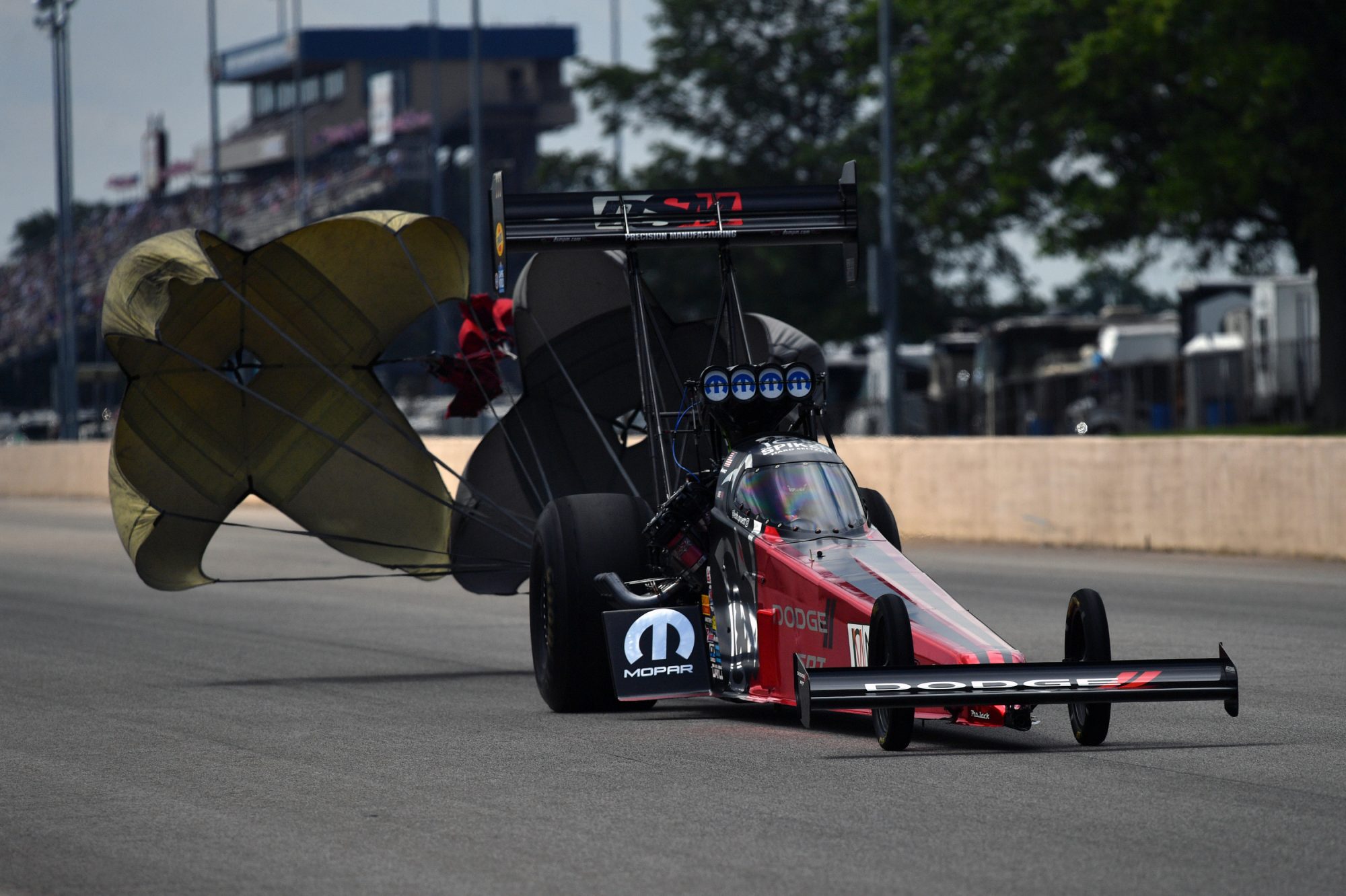 Once again, Pruett had a good start off the line with a 0.085-second reaction time, and laid down a stout 3.772-second run at 326.95 mph, but saw the points leader turn on the win lights with a holeshot victory by posting a 0.058-second reaction time and slower 3.781 sec./325.45 mph run.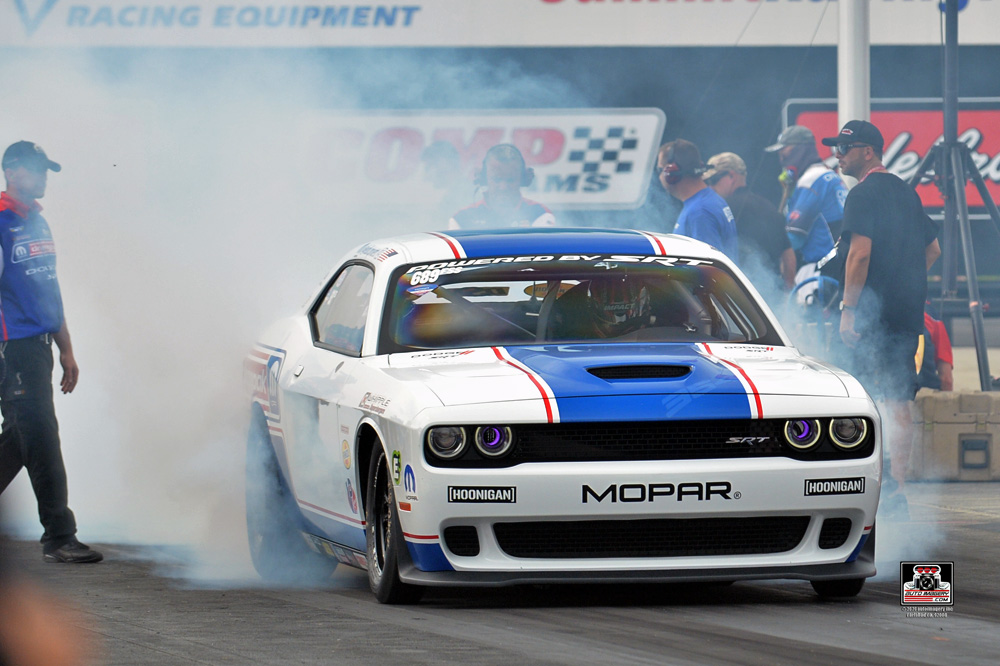 The Constant Aviation Factory Stock Showdown (FSS) was also on the docket at the Norwalk dragstrip this weekend for the third race of the eight-race specialty series with a competitive field of 27 entries vying for one of the 16 spots on the eliminations ladder. Pruett was again ready to pull double-duty by taking the wheel of her new 2021 Dodge Challenger Mopar Drag Pak along with her teammate Mark Pawuk and his 2015 Mopar Drag Pak. However, despite their best efforts in qualifying, neither Pruett nor Pawuk were able to make the show with run-times that put them 18th and 23rd respectively. The team will regroup and look to come back stronger at the next event in Denver. The Mopar Dodge//SRT contingent now begins preparations for the traditional NHRA western swing that begins with the Dodge//SRT Mile-High Nationals Presented by Pennzoil at Bandimere Speedway near Denver, Colorado, set for July 16-18.
Comments
Comments