Mopar® Sportsman Racers Heat Up the Strip!
1 year ago Gallery Racing
Summer's heating up and so is the racing action at the Summit Racing Equipment NHRA Nationals, and the pristine Norwalk Raceway, located just down the road from Sandusky, home to Cedar Point Amusement Park. While the Blue Streak, Raptor and SlingShot thrill rides give those the exhilaration of being shot out of a cannon, that same sensation is experienced by Mopar® racers after planting their right foot firmly on the accelerator. If everything is right, the front wheels reach for the sky like a Saturn V rocket on liftoff. With Norwalk Raceway's well-groomed starting line surface, the pavement can handle all the torque of just about any Mopar small block, big block or HEMI® engine-powered Stocker or Super Stockers as traction was not an issue when these machines lined up.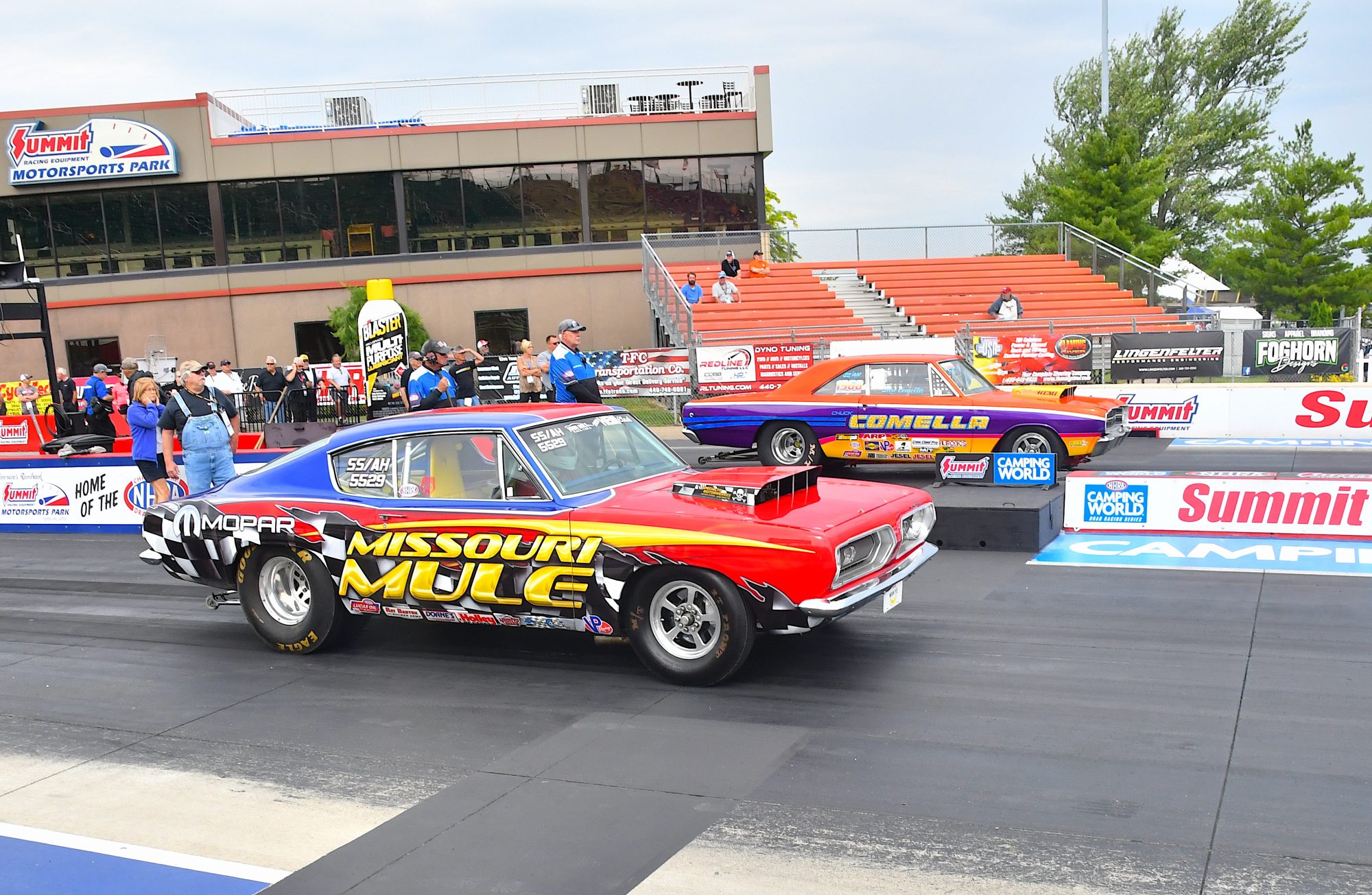 The drivers who spend time preparing their drag cars for competition are just as unique as their engine combinations. Each team works just as hard as the next to have a competitive edge over the racer in the next lane. We had a chance to cruise the massive pits at Norwalk Dragway and check out a variety of Mopar racecars and chat with a few drivers about their diverse and awesome rides. One was built when The Beatles released their second movie and LBJ was president, the other left the assembly line when disco ruled the airwaves and the second gas crises engulfed the nation, the last was created when the Space Shuttle Discovery launched into orbit for the final time and docked at the International Space Station. Three very different Mopar vehicles with diverse engines, but the racers behind the wheel share the same goal, and that's to put the other guy on the trailer.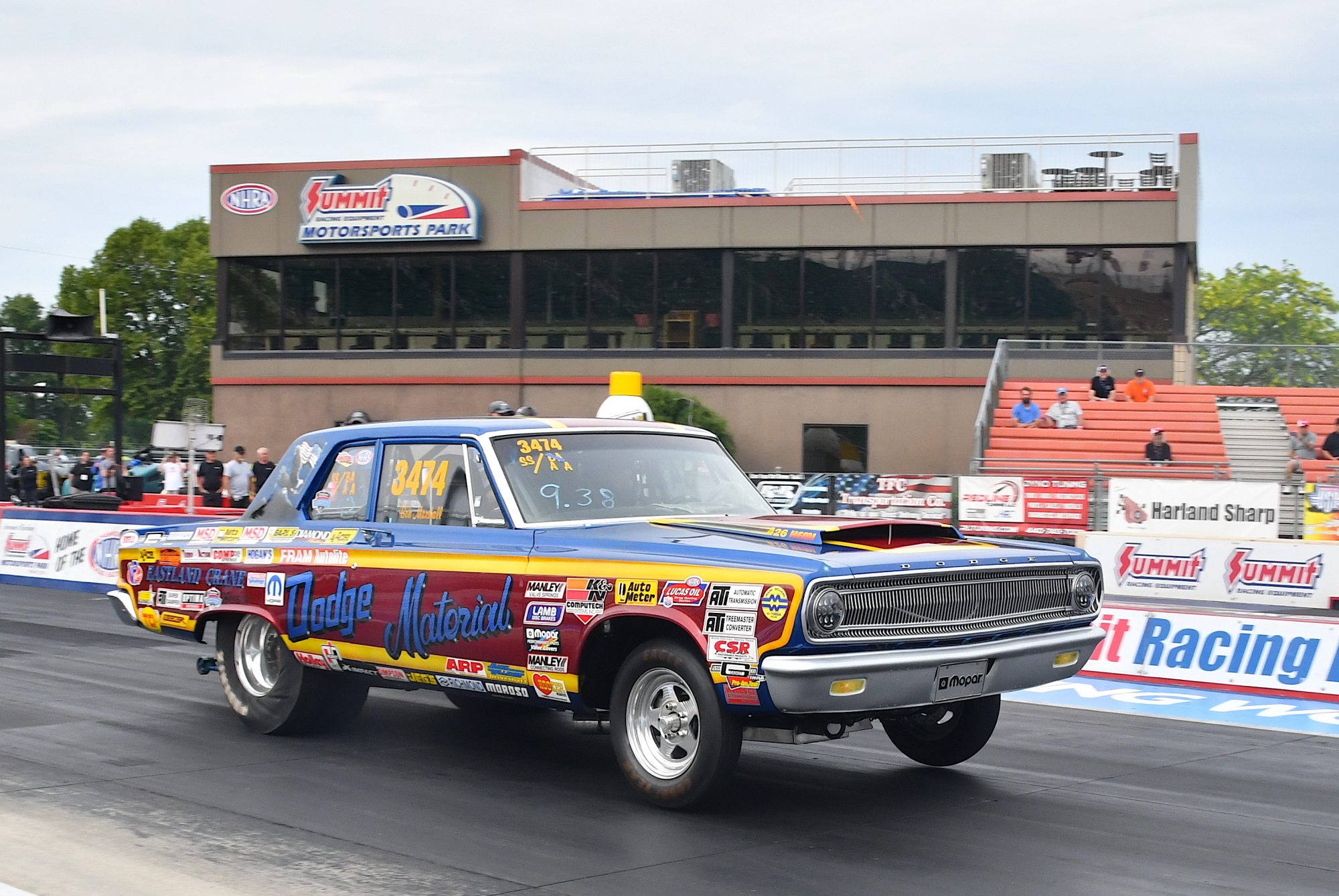 It was a Dodge ad slogan from the late 1960s and early '70s and Bob Marshall's "Dodge Material" 1965 Coronet A990 HEMI Super Stocker wears the moniker with pride. Bob and his car have been a familiar sight at drag strips throughout the Midwest for the last 50 years. Bob, who's over 70 years of age and hails from Columbus, Ohio, has owned no less than five "Dodge Material" A990 Super Stock 1965 HEMI Coronets during his long and illustrious career. Bob is also a veteran racer who's just as tough on the competitors now as when he attacked the Super Stock ranks in the 1970s. What's nice about Bob's HEMI Coronet, he runs either an SS/AA or SS/BA by adding or removing weight from the ballast box. Having a racecar that moves up or down a class is an advantaged, especially if you want to mess with your competition.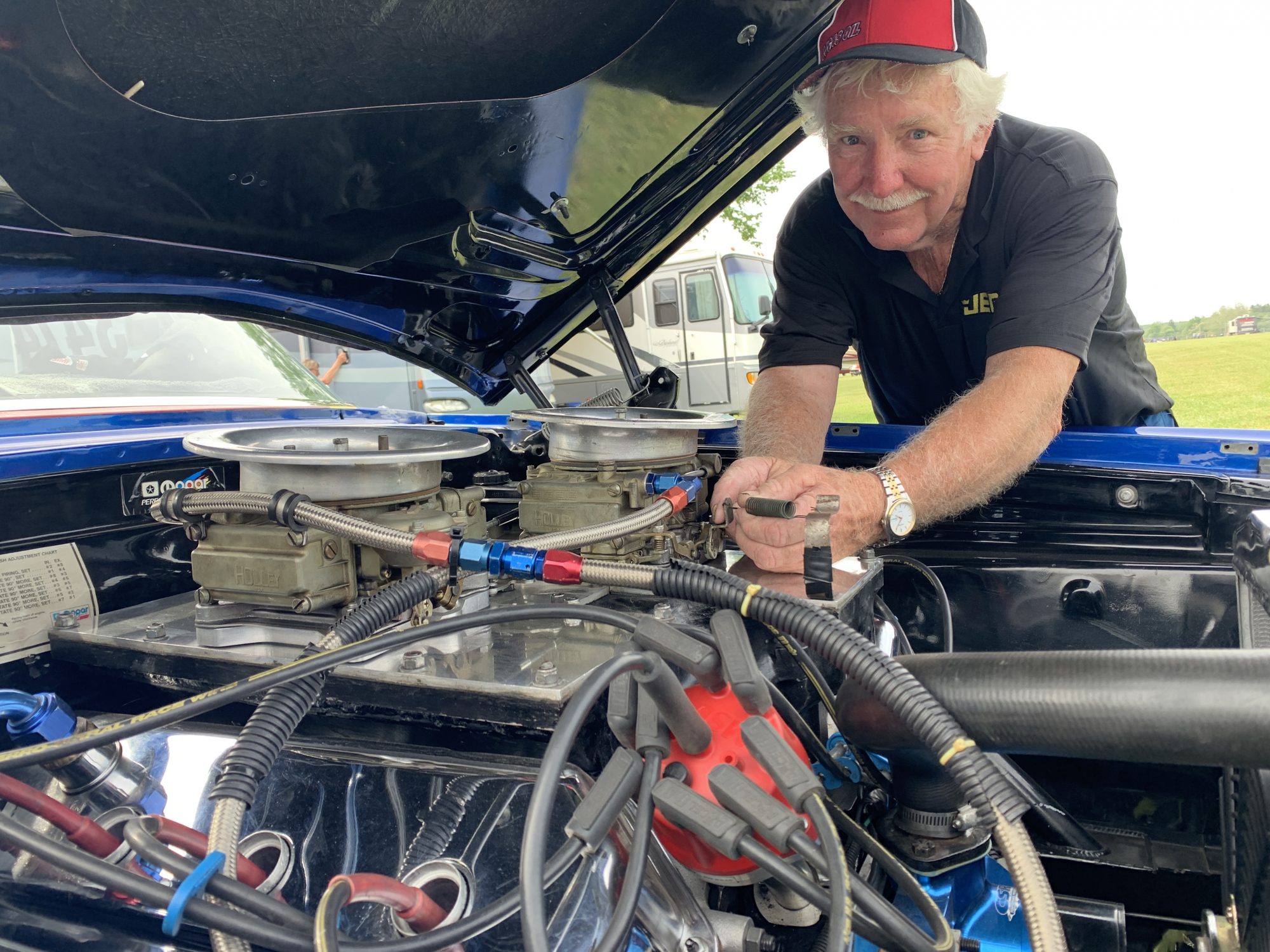 When asked how many more years he wants to race his Super Stock HEMI Dodge, Bob laughed and said, "I just turned 79 years old, I'm getting up there and I don't know what's older, the car or me!" Having a positive attitude is also important and Bob has that without being burned out from years of late night thrashes in preparing his Coronet for a drag race across the country. "It's still a lot of fun and I can win in my HEMI Coronet. If I can still do that, I'll stay with it," exclaimed Bob. With an intense race schedule planned for the rest of this season, Bob's "Dodge Material" HEMI Super Stocker will dazzle Mopar fans all over the country.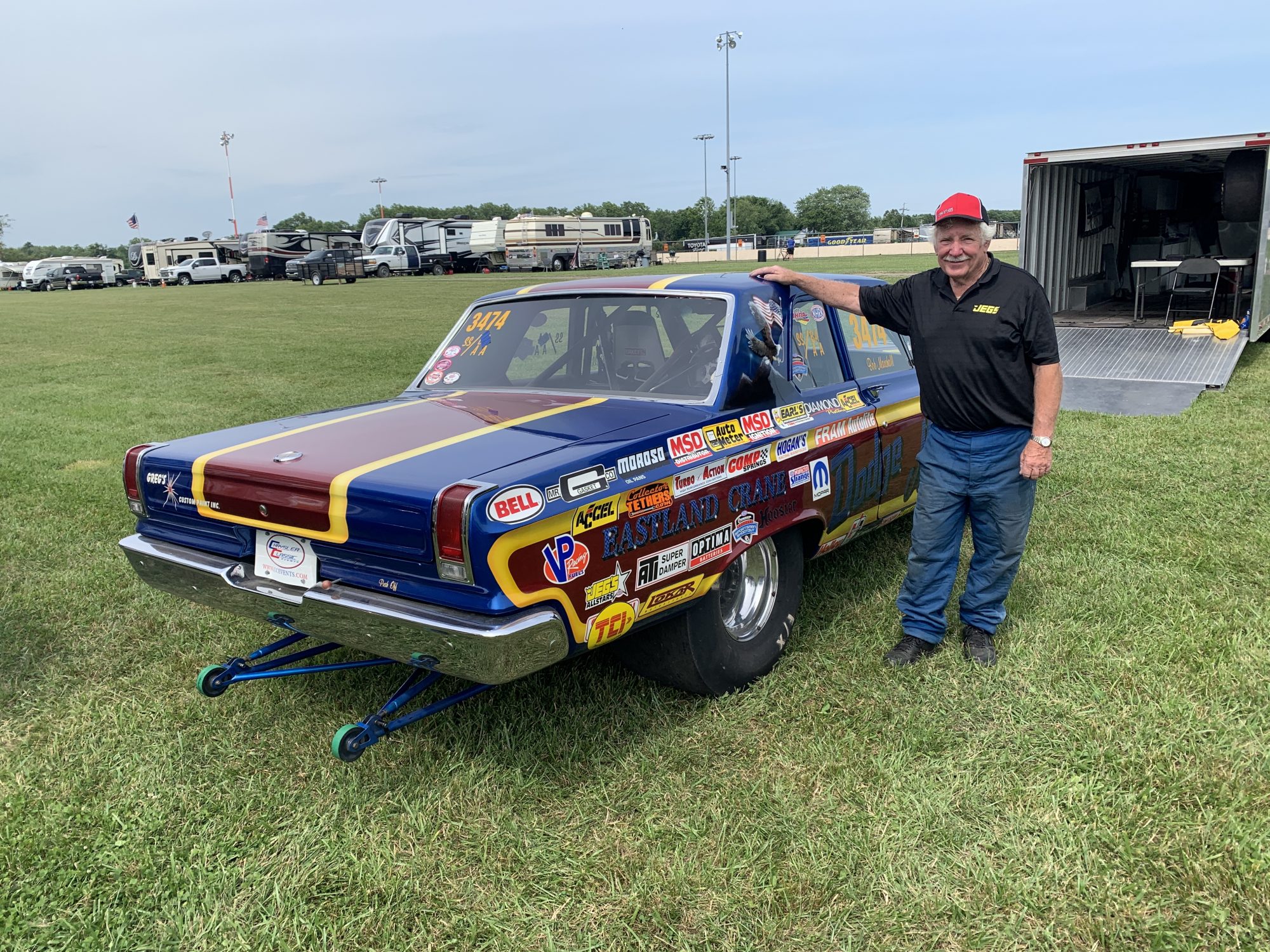 Like Bob Marshall, James Caro has been a die-hard Mopar Sportsman drag racer his whole life. He's a second-generation racer from Houma, Louisiana, whose father owned a 1965 A990 Super Stock HEMI Dodge, just like the package Marshall races. It was the smell of burnt rubber and race fuel fumes that seeped into James' brain fibers at a young age as he was born into racing. Now 58 years old, James has raced a myriad of Mopar racecars that included a 1970 HEMI Challenger R/T in Stock Eliminator. His current ride may not be as tough and stylish as some of the machines he piloted down the quarter-mile in the past, but it's fast and has a unique history.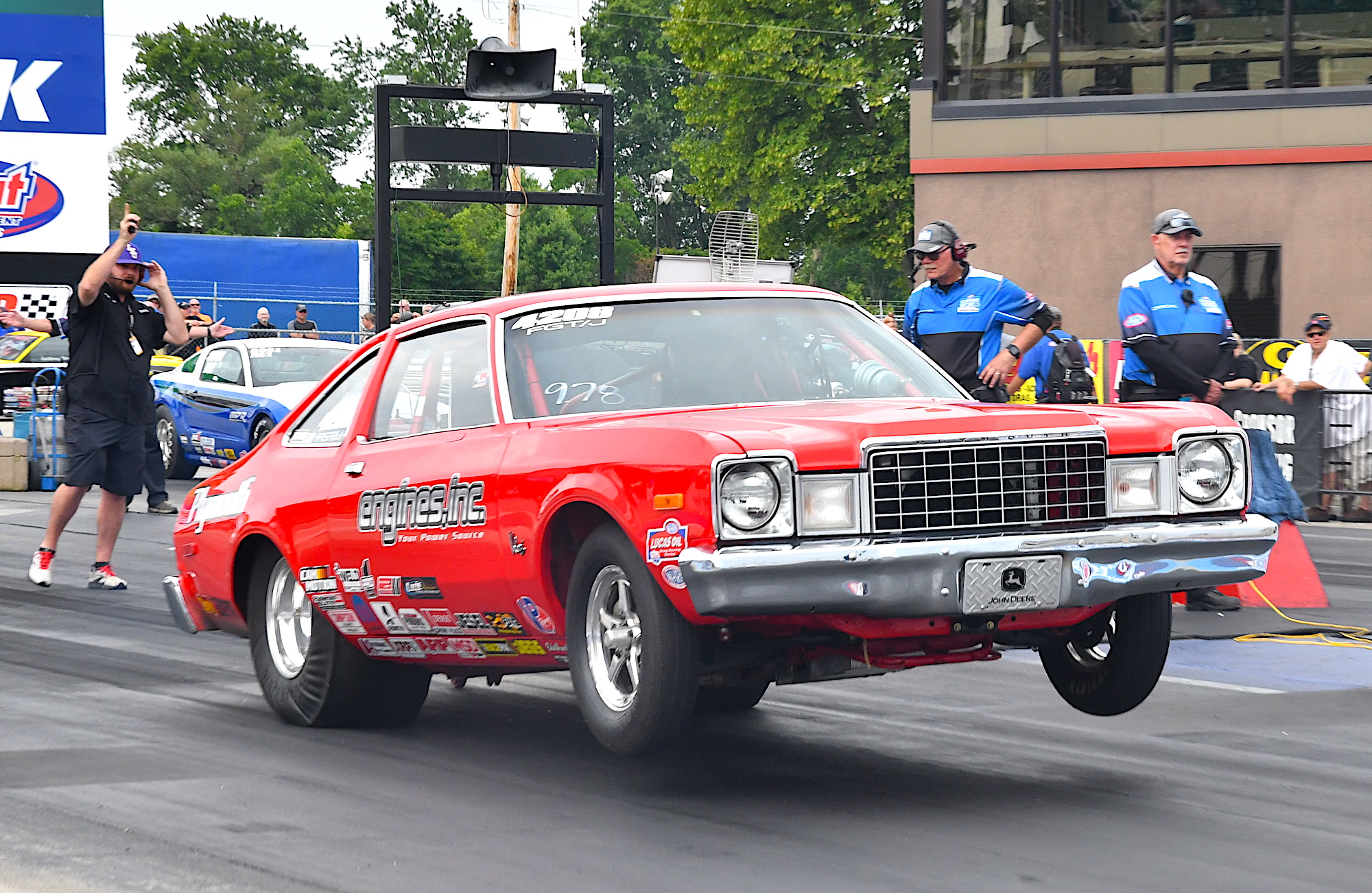 "For the past few seasons, I've been racing a 1979 Plymouth Volaré that's powered by a Drag Pak 5.9-liter Magnum engine," said James. Now, before you exclaimed the much-maligned Plymouth Volaré and their Dodge counterpart, the Aspen, are not muscle cars, they do make for some great racecars and dominate the NHRA Stock and Super Stock classes they compete in. Caro's Plymouth Volaré does have a unique history as James informed us it was one of the Direct Connection Team Cars from the 1979/1980 season and originally owned by Tom Kasch. The Volaré was never driven on the streets and has been drag raced in a multitude of classes throughout the decades.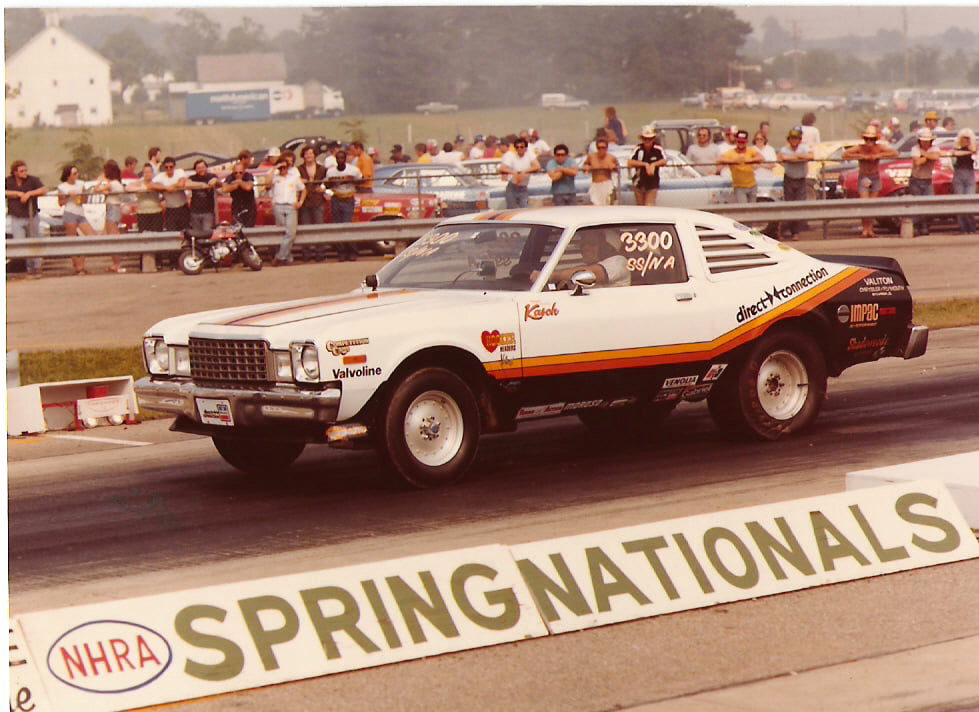 James has also been passing the racing bug down to his son, Jacob, who does numerous tasks in keeping both the Volaré and the other team car, a Dodge Challenger Mopar Drag Pak, driven by Lloyd Wofford, in tip-top running order while at the races. Normally, the team just races in the southeastern part of the country, but James, Jacob and Lloyd decided to head north to Ohio and competed at the Summit Racing Equipment NHRA Nationals.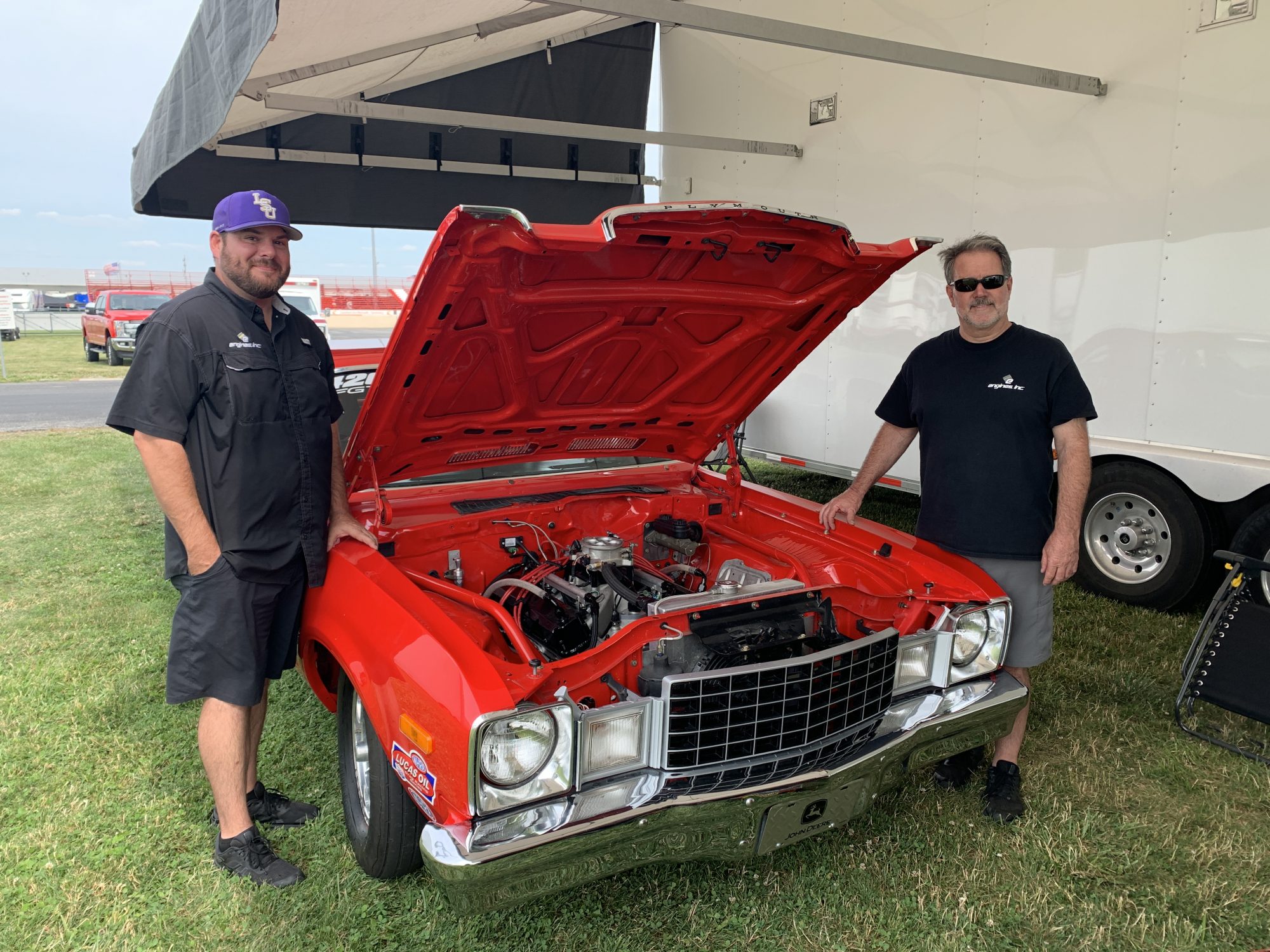 "This is our first trip to Norwalk Raceway, and we really like the facility. The track bite is good and the fact they sell ice cream for a dollar a pound is a bonus," chuckled James. They know racing is hard and has its emotional ups and downs, but these three are a cohesive group with a pair of fast Mopar vehicles and can get the job done.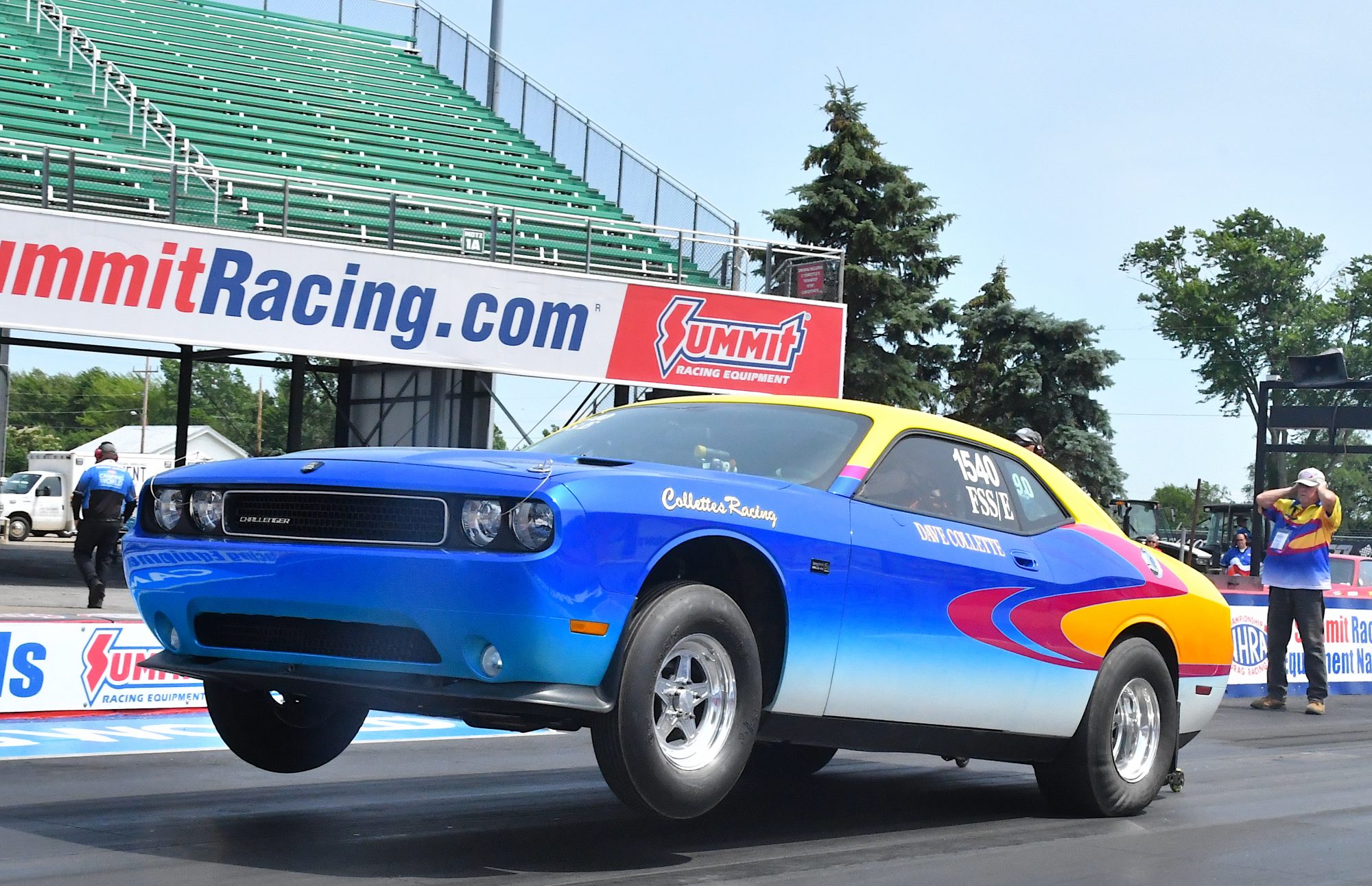 It was not just vintage Mopar iron going rounds at Norwalk Raceway as Dave Collette was doing battle with his 2011 Dodge Challenger Mopar Drag Pak. Unlike other Drag Paks that are powered by a variety of GEN III HEMI V8 engines in numerous displacements, Dave runs a Viper V10 engine in his Drag Pak and has had great success putting the competition on the trailer. The car goes consistent 8.90s in the quarter-mile and runs in FSS/E class, which is reserved for the modern crop of factory-built package cars like the Cobra Jet Mustang and COPO Camaro.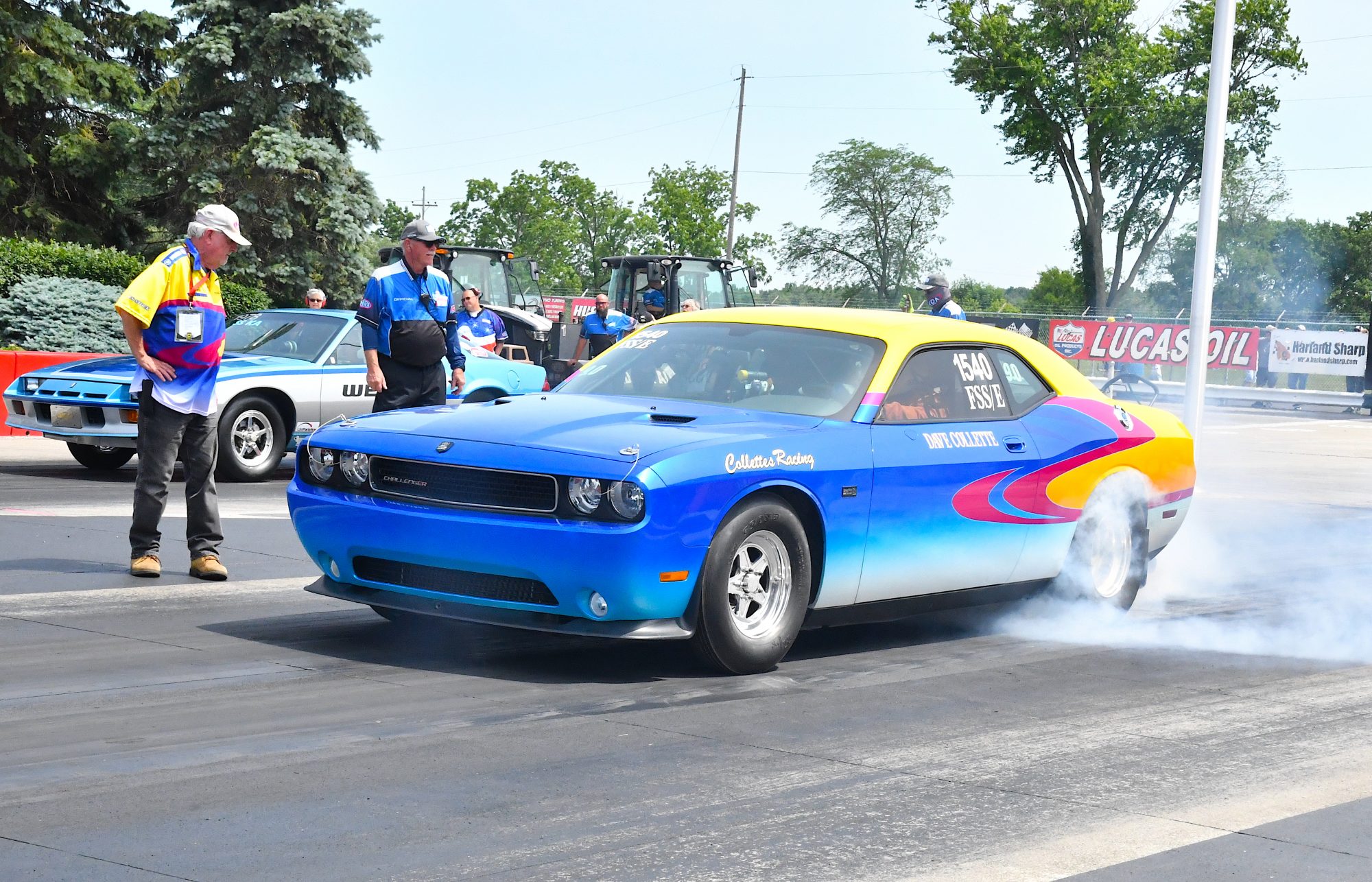 "We race the Drag Pak about six times a year at NHRA National Events and about six to eight at NHRA Divisional Events," said Dave. "The hot weather and high humidity we had at Norwalk this past weekend impacted the car's performance and my driving abilities, but regardless, we had fun and are looking forward to the Dodge/SRT® NHRA U.S. Nationals at the end of August."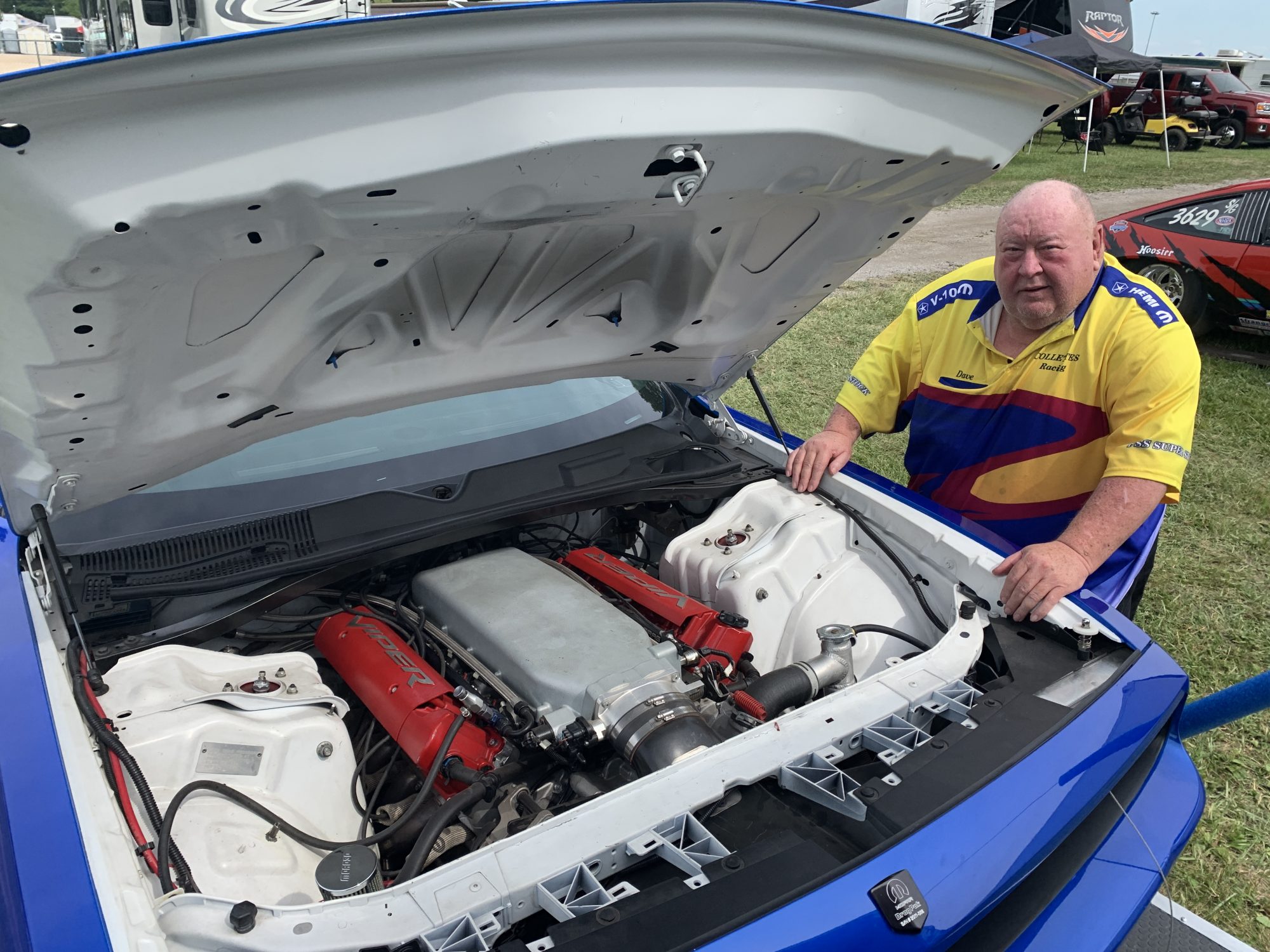 If you didn't get a chance to head to Norwalk Raceway this past weekend for the Summit Racing Equipment NHRA Nationals, check out our awesome photo gallery of Mopar Stockers and Super Stockers spanning generations.
Comments
Comments