Dodge//Mopar® Racers Descend on the NMCA World Finals!
2 years ago Gallery Racing
The pits are vacant, the staging lanes sit empty and the wind howls through the unoccupied bleachers and grandstands, Indianapolis Raceway Park is now a ghost town. Just 48 hours earlier, this sprawling racing facility was a beehive of drag racing action as racers from all over the country descended on this historic dragstrip to exchange blows with other competitors during the 2021 NMCA World Finals. With cooler weather rolling in, leaves changing color and shorter days, it's a telltale sign fall is here, and winter is not too far behind. It's also the great time of the year for racers to lay down a great number as engines make more power with chilly temps and low humidity.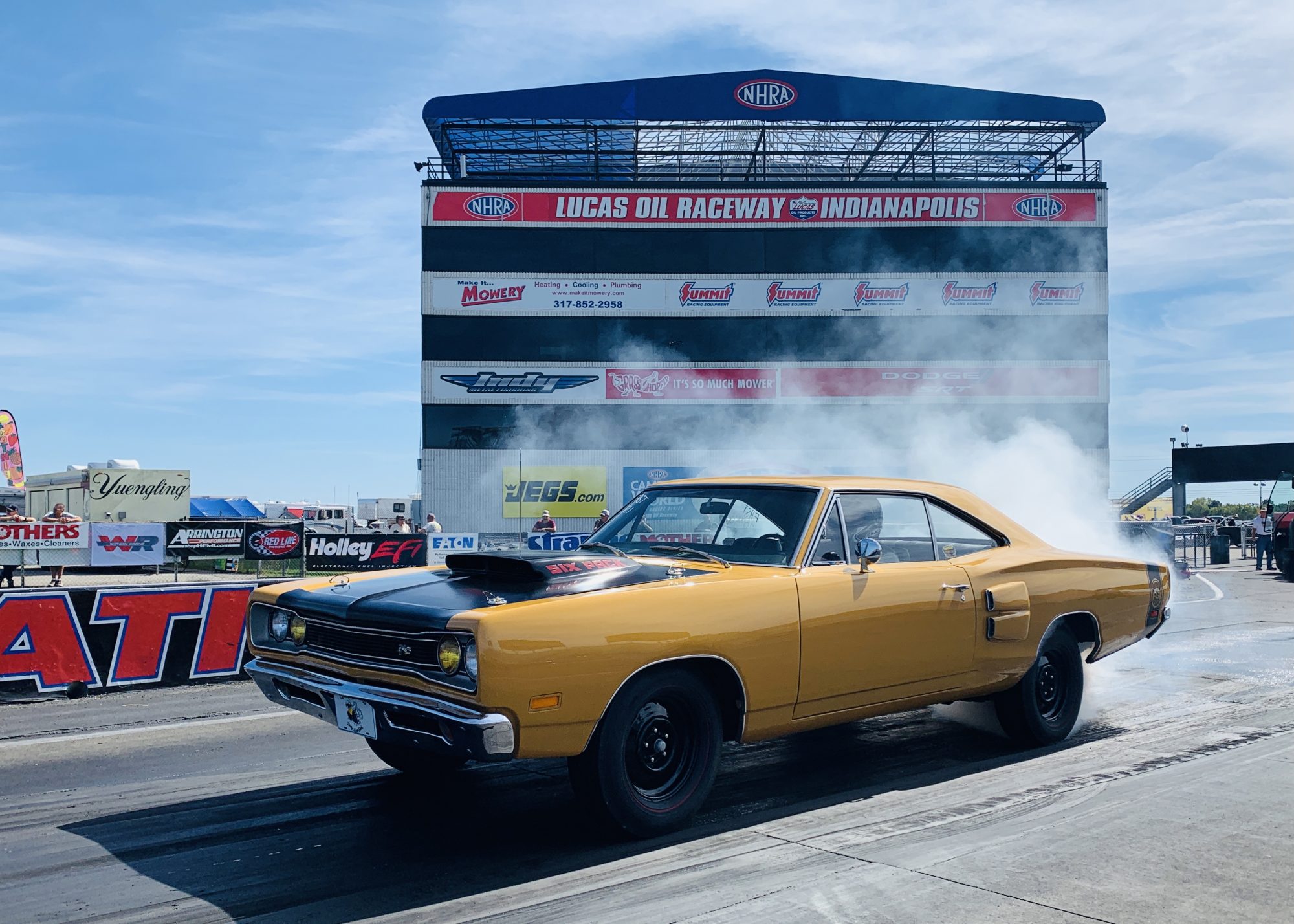 The season began back in March down in Bradenton, Florida, with the NMCA Muscle Car Mayhem race, and now all that horsepower goodness has spread across the country as racers are chasing points in the numerous NMCA classes. For guys and gals that compete in the Dodge//Mopar® HEMI® Shootout class, they wanted to get their kicks one more time before the snow flies. With the impressive car counts in this category along with the other classes, everyone was getting their need for speed. "2021 has been a great season of racing as we've seen so much support from our racer and sponsor base," said Steve Wolcott, Founder and CEO of the NMCA Muscle Car Nationals. "We're particularly proud of the Dodge and Mopar HEMI Shootout program that we put together several years ago. It's fun watching it continue to thrive and grow at every event as the number of entries in this class keep increasing. We welcome these grassroots racers into the NMCA family and provide them a safe and controlled environment to race their incredibly fast late-model HEMI-powered machines."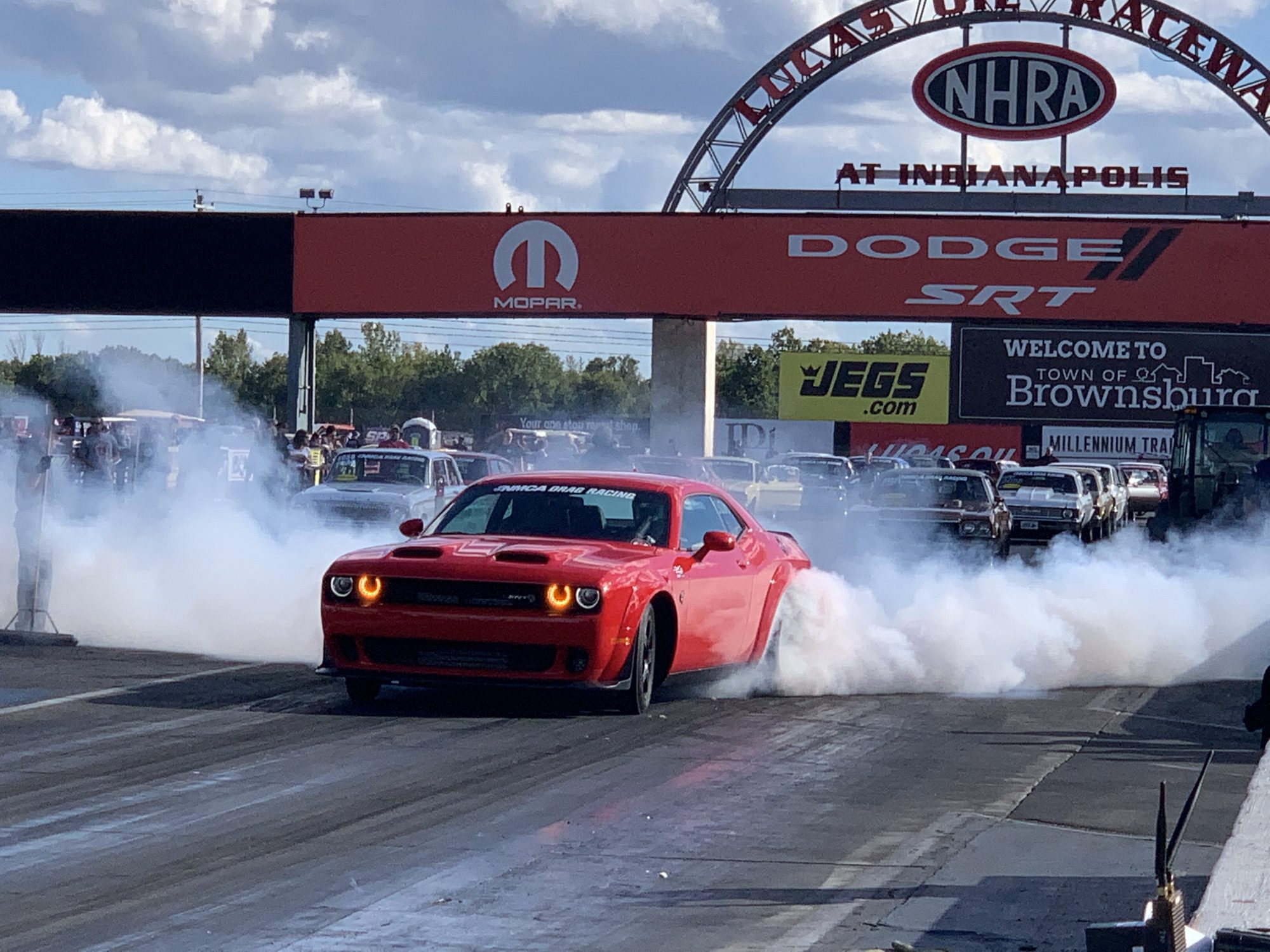 Steve has a great point as the incredible performance of these vehicles is so inviting and the NMCA is the perfect place for Dodge owners to put their foot down and stretch the paws on their Dodge Charger SRT® Hellcat or whack the loud pedal on their Scat Packs and feel the stinging sensation of its 392 HEMI V8 as it flies down the track. The Dodge//Mopar HEMI Shootout racers also get to know the NMCA staff and fellow racers while making new friends.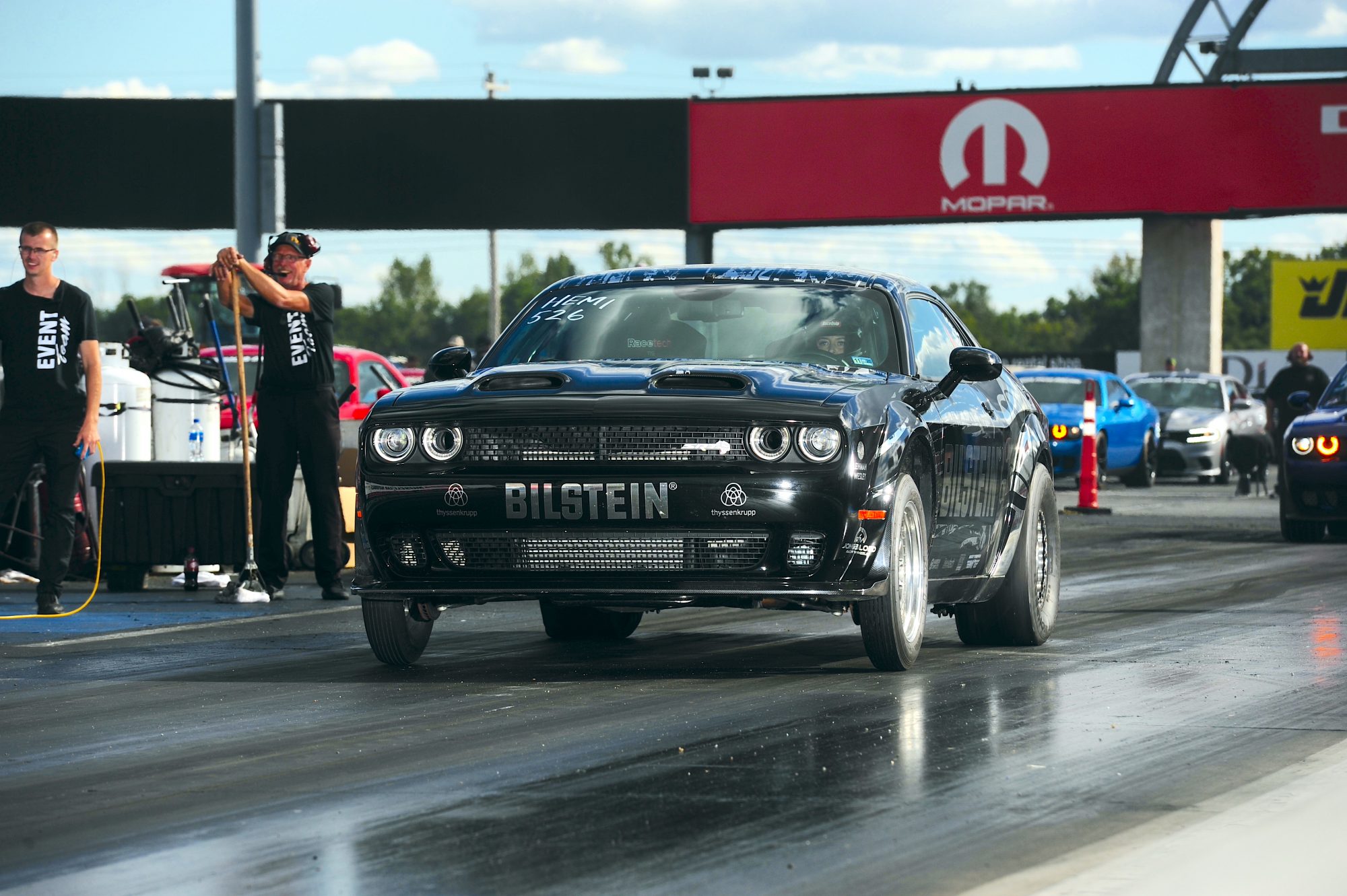 During the NMCA World Finals, the staging lanes were packed with Challenger and Charger owners all looking to take advantage of the great track and weather conditions allowing them to improve on their personal best times. Morgan Hixon from Tampa, Florida, driving the Wesley Motorsport/Bilstein Challenger Redeye Widebody claimed the 9-Second Bracket honors, while Tony DeMaio in his 2017 Dodge Challenger SRT Hellcat ripped an 8.98-second pass during Sunday's Arrington Performance HEMI Quick 8 program. Needless to say, these cars laid down some very impressive times. And while the Challenger and Charger street cars were laying rubber down, history was made on Sunday as Dennis Chaisson, piloting his 2021 Dodge Challenger Mopar Drag Pak, won the Holley EFI Factory Super Cars class. This is the first win for the new Drag Pak since customers began taking delivery of this factory-built racecar back in spring.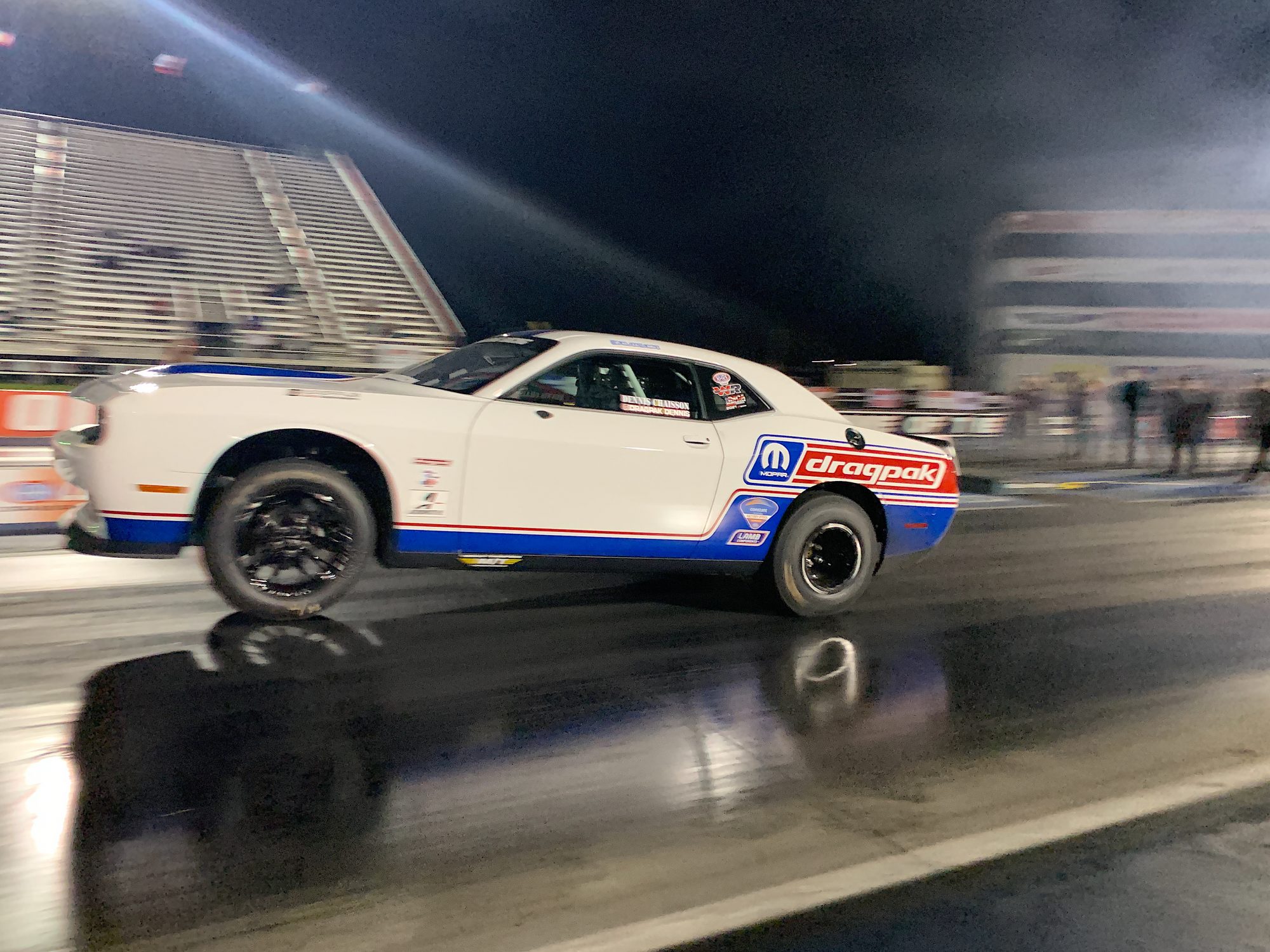 Look for a complete feature on this historic racing milestone coming up soon in DodgeGarage, but in the meantime, check all the old- and new-school Mopar machines getting their final fix of burning rubber and blasting off the starting line for 2021!
(006-029-image-gallery)
Comments
Comments