Rookie Rewards
1 year ago Gallery Racing
After much anticipation, I finally got my chance to race in the Modern Street HEMI® Shootout. I always wanted to drag race, but I never knew how to get started. I have been a spectator at races and I've written reviews on races, but it wasn't until the end of 2020 that I first raced in the rookie class.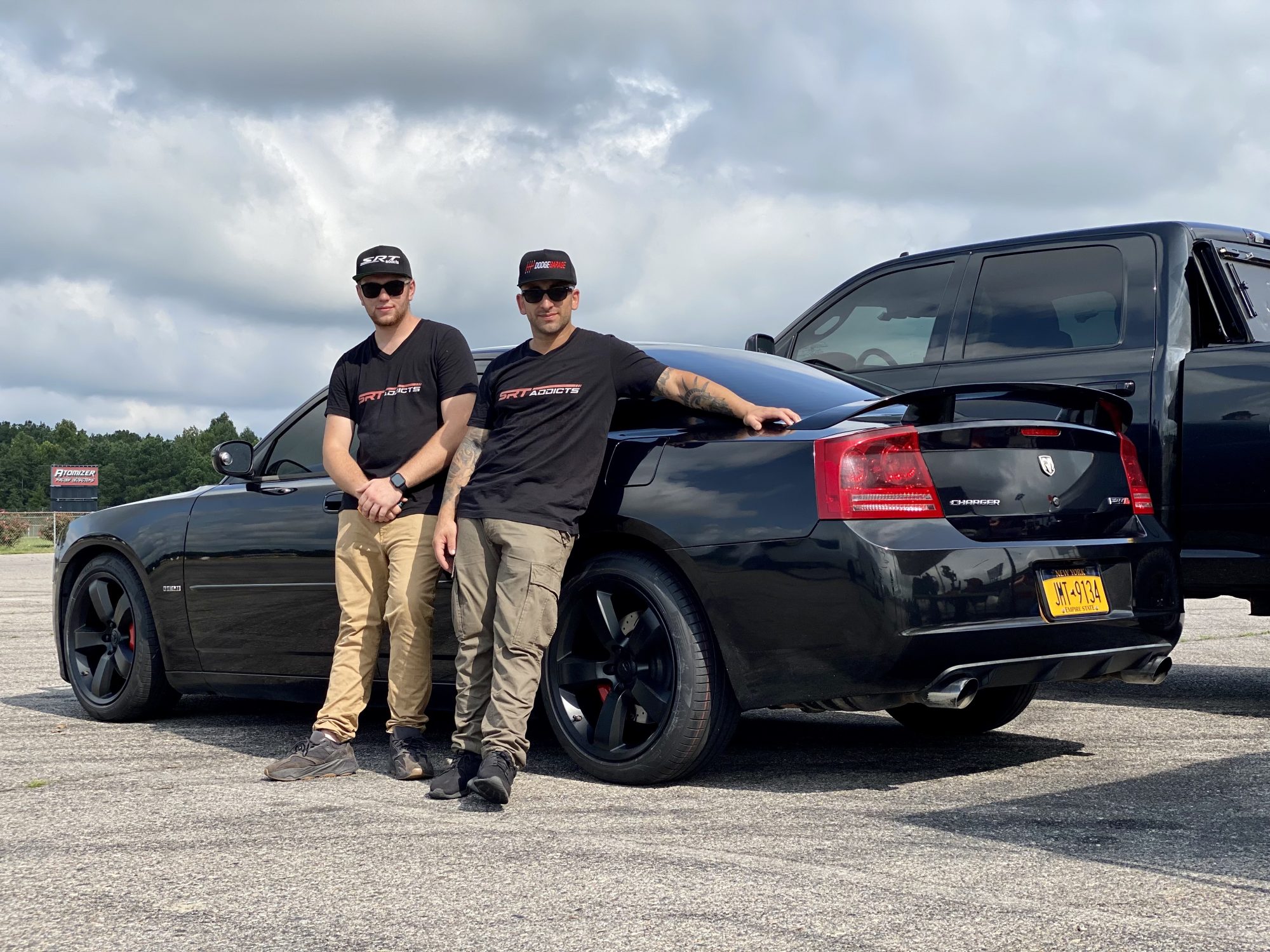 The rookie class is a great place to start for those without much experience racing. It is a judgement-free zone to take your Mopar® passion to the next level and to test your skills. I used a stock 2006 Dodge Charger SRT-8® to get my feet wet. And that was all it took for me to get hooked.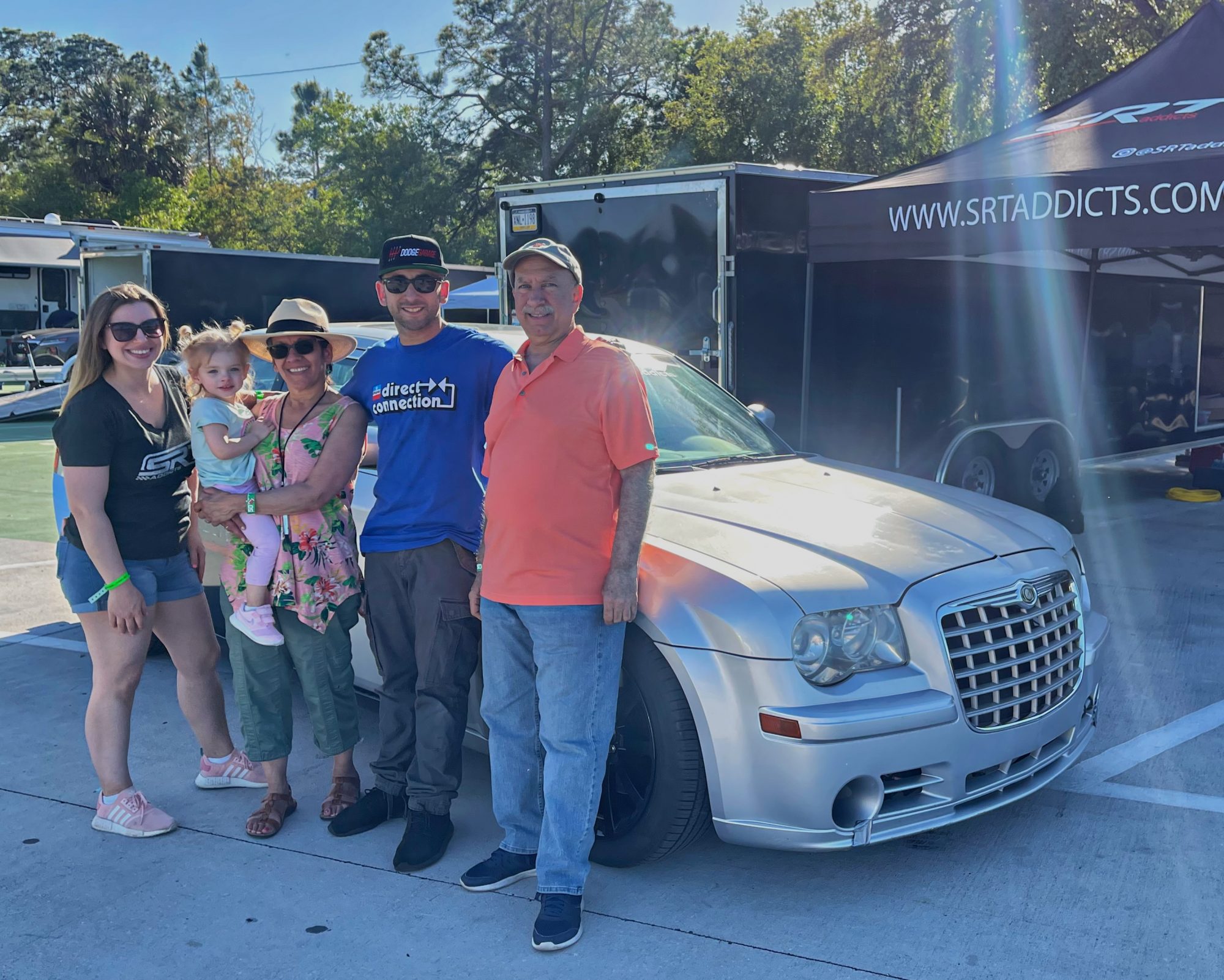 I was disappointed I didn't have the opportunity to race in 2021, so this year, I set my sites on racing the entire 2022 season in the Direction Connection Street Class. The only eligible car that I had to race was my 2007 Chrysler 300 SRT-8, which I purchased from a junkyard.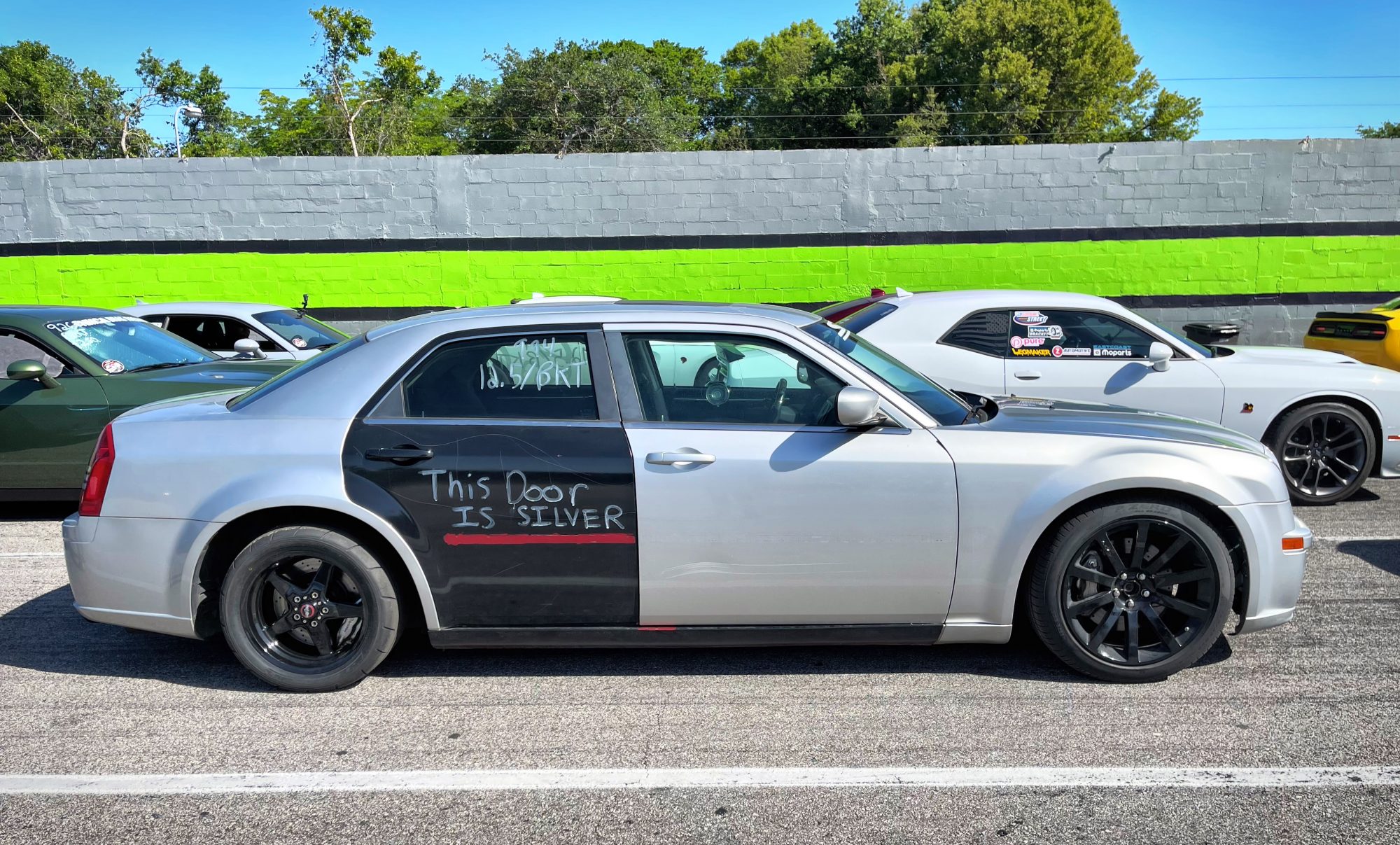 To get the car ready to race, we had to repair some damage caused by an accident and five years of neglect. First up was replacing the front K-member and installing an all-new suspension system. The Chrysler was hit on the side, so we replaced the door and side skirt from a donor car sitting in our lot. Our main priority with this rebuild was performance and functionality. We also replaced the starter, alternator, compressor, brakes, ignition coils, radiator, condenser, all fluids and every hose. For performance, we swapped the complete rear from a 2012 Chrysler 300 SRT-8, installed a ported OEM throttle body, Legmaker cold air intake, under drive pulley, a set of drag radials and full Kooks exhaust system with headers.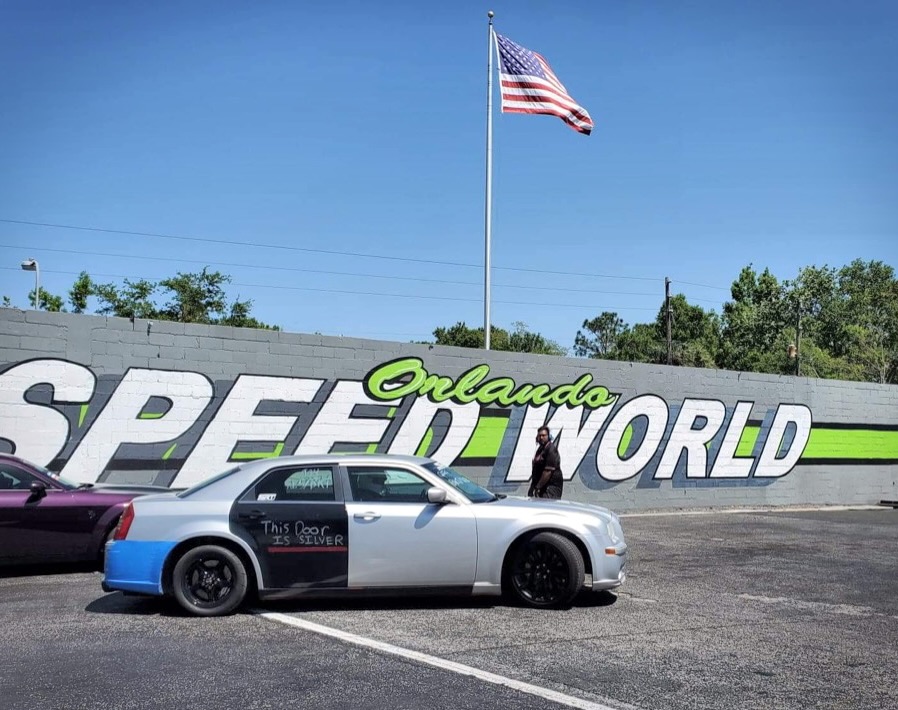 Before putting this salvage car on the track, we brought it to Jim from True Street Performance for an evaluation on our work. Jim tightened some loose parts, but besides that, he gave the thumbs up on all the repairs.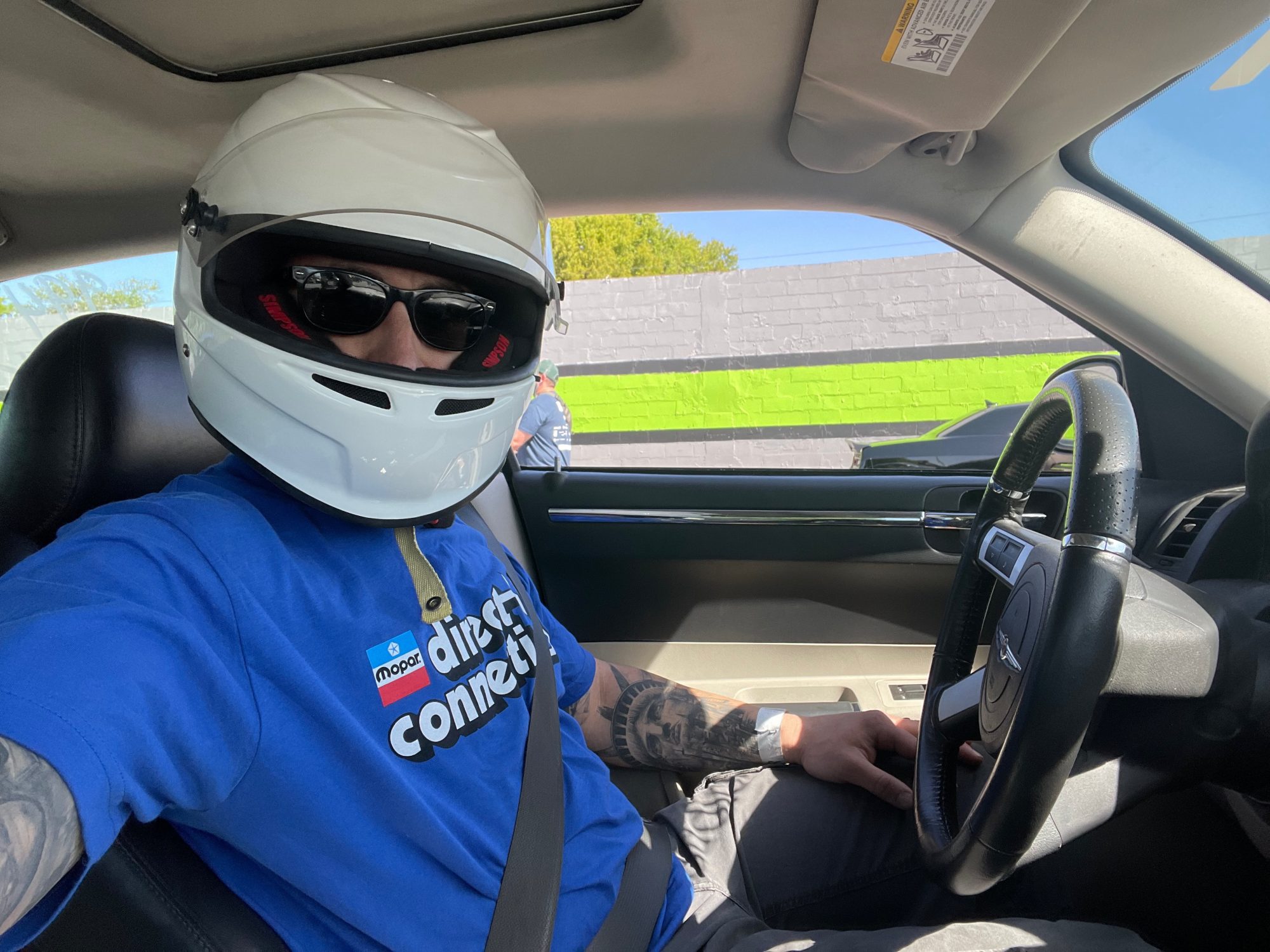 Still, after discussing our plans with Jim to race in the Direction Connection Street Class, we came to the agreement that the car wasn't exactly where it needed to be in order to be competitive, meaning we would've experienced some struggle to meet that 12.5-second index. Jim installed a cam, lifters, head gaskets and valve spring kit. Following all of this, we brought the Chrysler in for a tune from AJ of HEMI Tuner Performance at 385whp.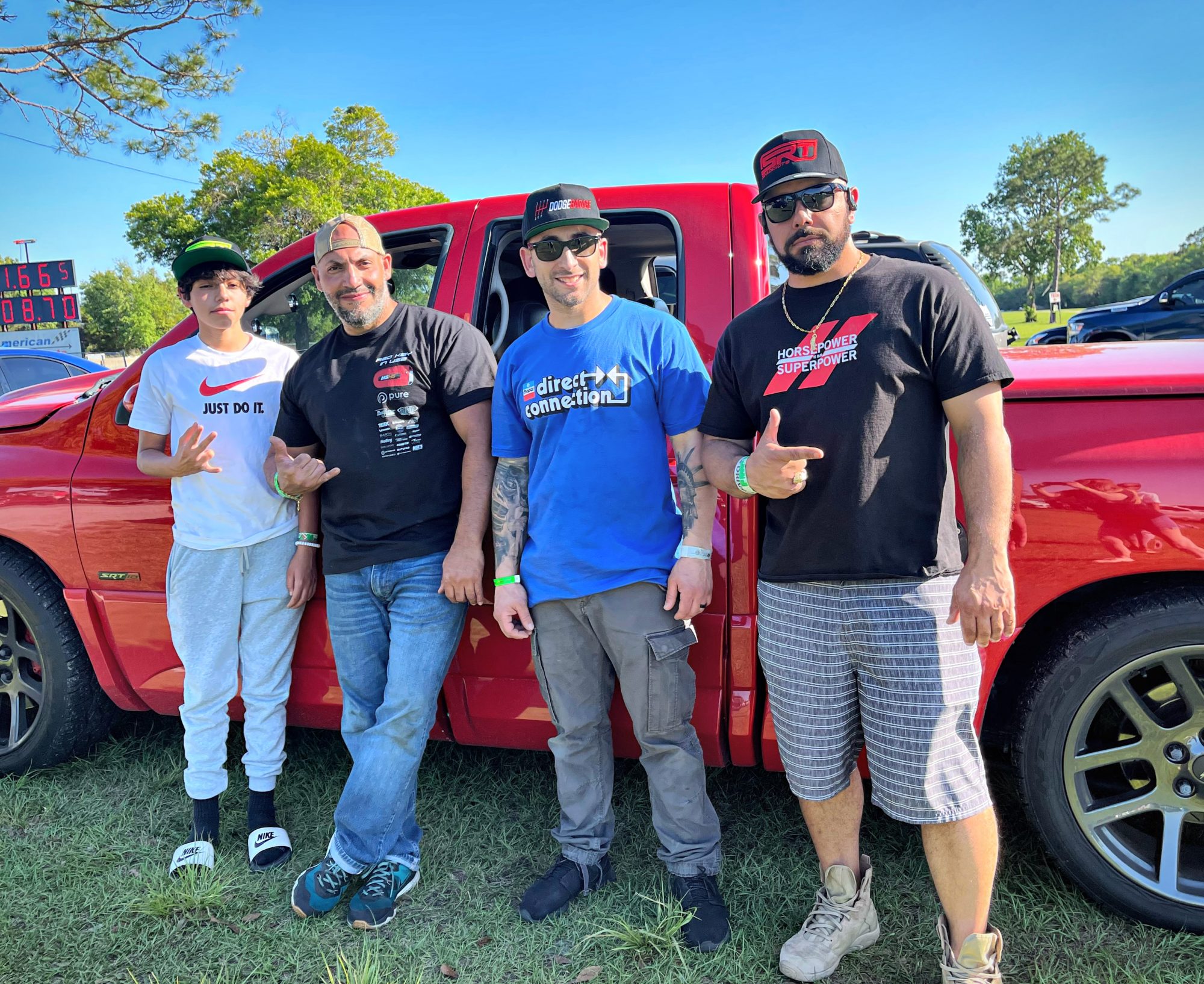 These are not mandatory upgrades. I used what I had, what I could afford, and I made the best of the rest. For comparison, a stock Scat Pack would prove a decent competitor in this class right off the showroom floor. My car is a work-in-progress, as are my racing skills. Currently, I believe with some practice the car can dip into the high 11s. Both the machine and I will improve as we work out our mistakes and continue to strategize.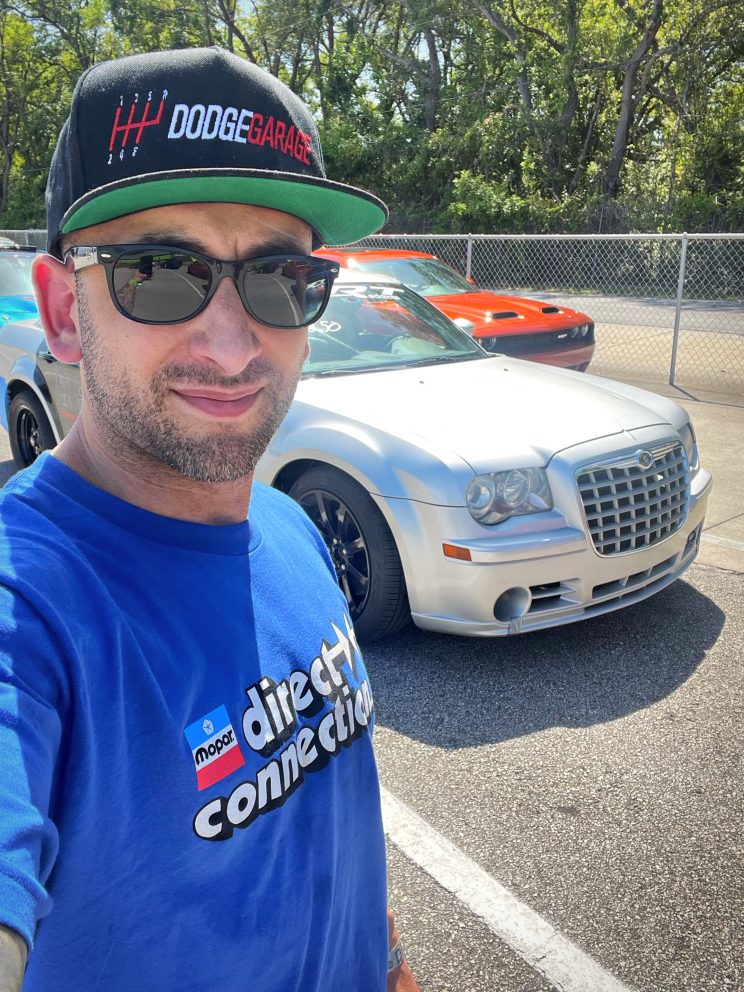 As race-day neared, the 12.5 index was stacked with a wide variety of HEMI engine-powered muscle cars, including Scat Packs, 392s, 6.1s, a Ram TRX and a Jeep® SRT-8. The diversity of the Direct Connection Street Class of cars is one of its strongest points. In the beginning, these are real street cars. As you move up in the ranks and become faster and faster, your car becomes more of a racecar, no longer just a street car. While many high-horsepower cars maintain their ability to drive on the street, there is something special about the Direct Connection Street class.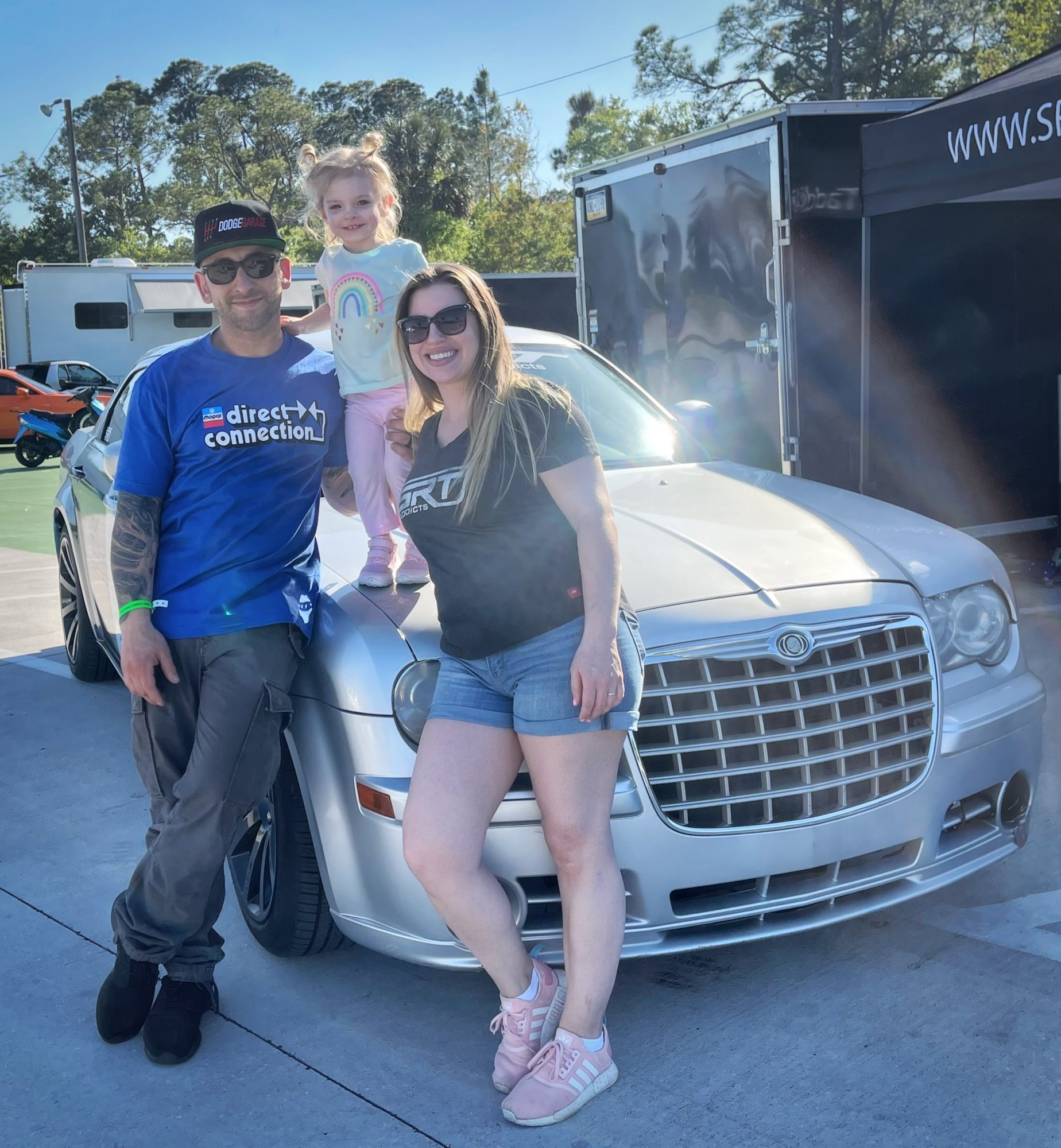 I would encourage anyone that wants to start racing their HEMI to give the Modern Street HEMI Shootout a try. Getting involved in racing has heightened my passion for Mopar vehicles through direct experience. Using these muscle cars for their intended purpose makes driving an exhilarating, thrilling experience. We noticed major differences between taking a stock 6.1 Dodge Charger SRT-8 in the rookie class versus a modified 6.1 Chrysler 300 SRT-8 for the Direction Connection Street Class. In our upcoming video series, I'll take you along for the ride in my pursuit to be points champion in the Direct Connection Street Class of the Modern Street HEMI Shootout so stay tuned and let's take this ride together. Meanwhile, check out the shots of the diverse cars in this class and let us know which ones are your favorites!
Photo credit: @Auto_Aperture MikefromQueens.com (Michael Connor)
Comments
Comments
Previous