Mr. 413
4 months ago Owners + Clubs
The month of April has many iconic dates, with one being 4/13, the day we pay tribute to the infamous Mopar® 413 Max Wedge that quickly obsoleted the Chevy 409 and Ford 406. To race an engine that made its debut when JFK was president takes commitment, and for Steve Wann, aka "Mr. 413", he's still pushing the boundaries of what this ancient engine can do. "Mr. 413" has been a recent record-holder in the A/SA class while winning his fair share of NHRA races along the way. 58-year-old Wann never rests in his quest to squeeze every last ounce of horsepower out of his ancient 413 Max Wedge that powers his Jetsons-looking Mopar vehicle. The styling of the '62 Sport Fury screams mid-century modern with a dose of Chrysler's controversial "Forward Look" design elements. The 1962 Dodge and Plymouth intermediates are so bizarre looking, the majority of the Mopar community don't even like them. But for Wann, he doesn't care. His mission is to push his Plymouth to consistent 9.60s and beyond at legal weight. Wann is also the only one in the country crazy enough to run this high-dollar package consisting of rare, unobtanium parts as the unique Max Wedge cylinder heads and Crossram intake have been extinct from Mopar for decades. Locating an unmolested pair of heads and intake will take a huge chunk out of your checkbook, and that's before you get them prepped and massaged for Stock Eliminator duty. You can thank the increasing value of old Mopar iron that had all the resto guys hoarding unique Max Wedge parts. But, when Wann plants his right foot on the accelerator pedal and the front end of the Sport Fury points toward the heavens like a Mercury Redstone rocket, all that fuss and muss about cost evaporates as the nose gently comes back down to earth and the ancient Plymouth is on another nine-second pass with guided missile accuracy.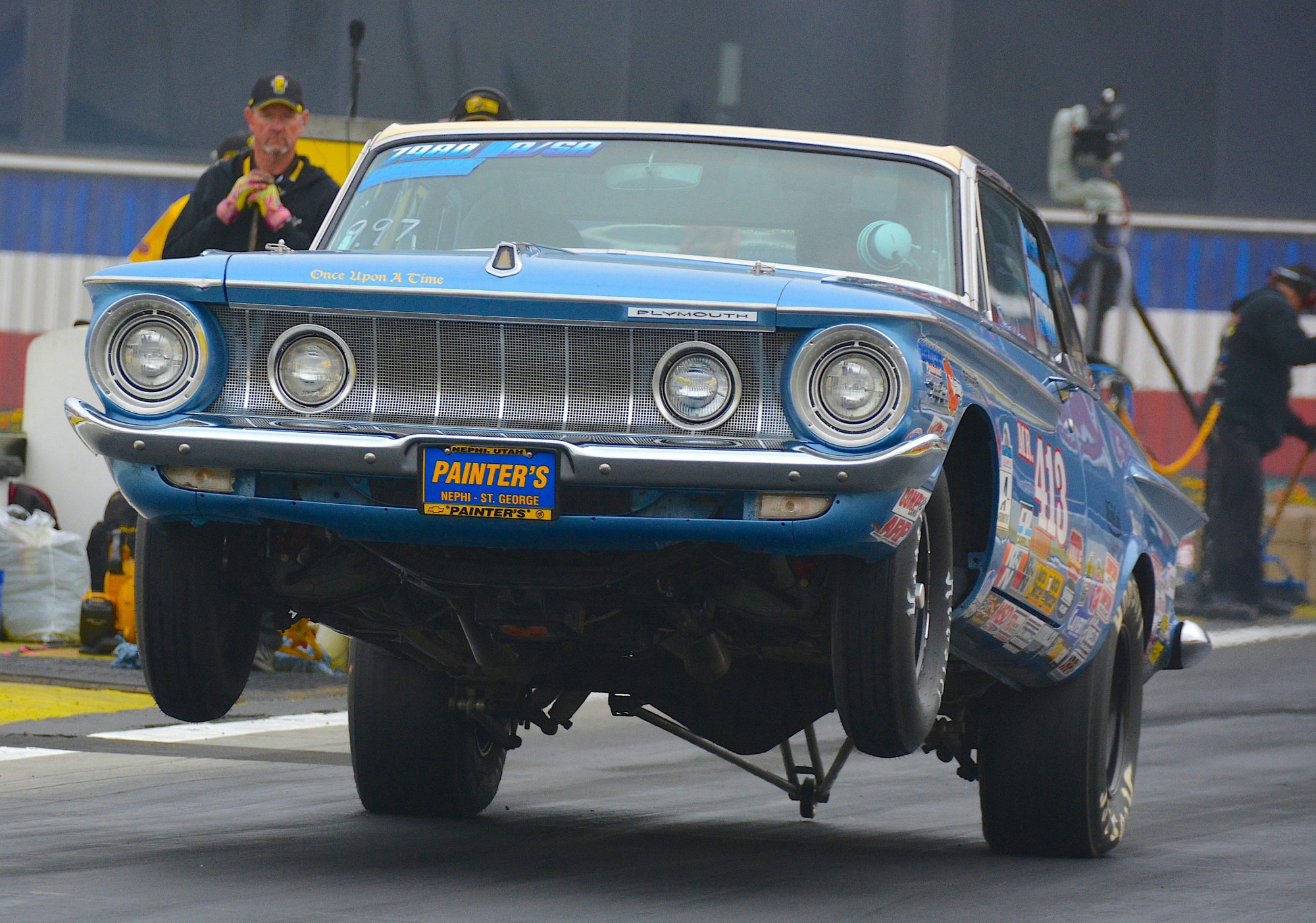 To say Wann had achieved notoriety among fellow Mopar racers along with the competition would be an understatement and he doesn't play favorites between his two Mopar vehicles since they're both running strong, but when asked, Wann hinted he has a special affection for the '62 Sport Fury. Wann's Max Wedges have also ruffled the feathers of the competition. The Chevy racers campaigning the 1969 427 Camaro combo have to compete heads-up in the same Stock Eliminator class as Wann's Plymouths.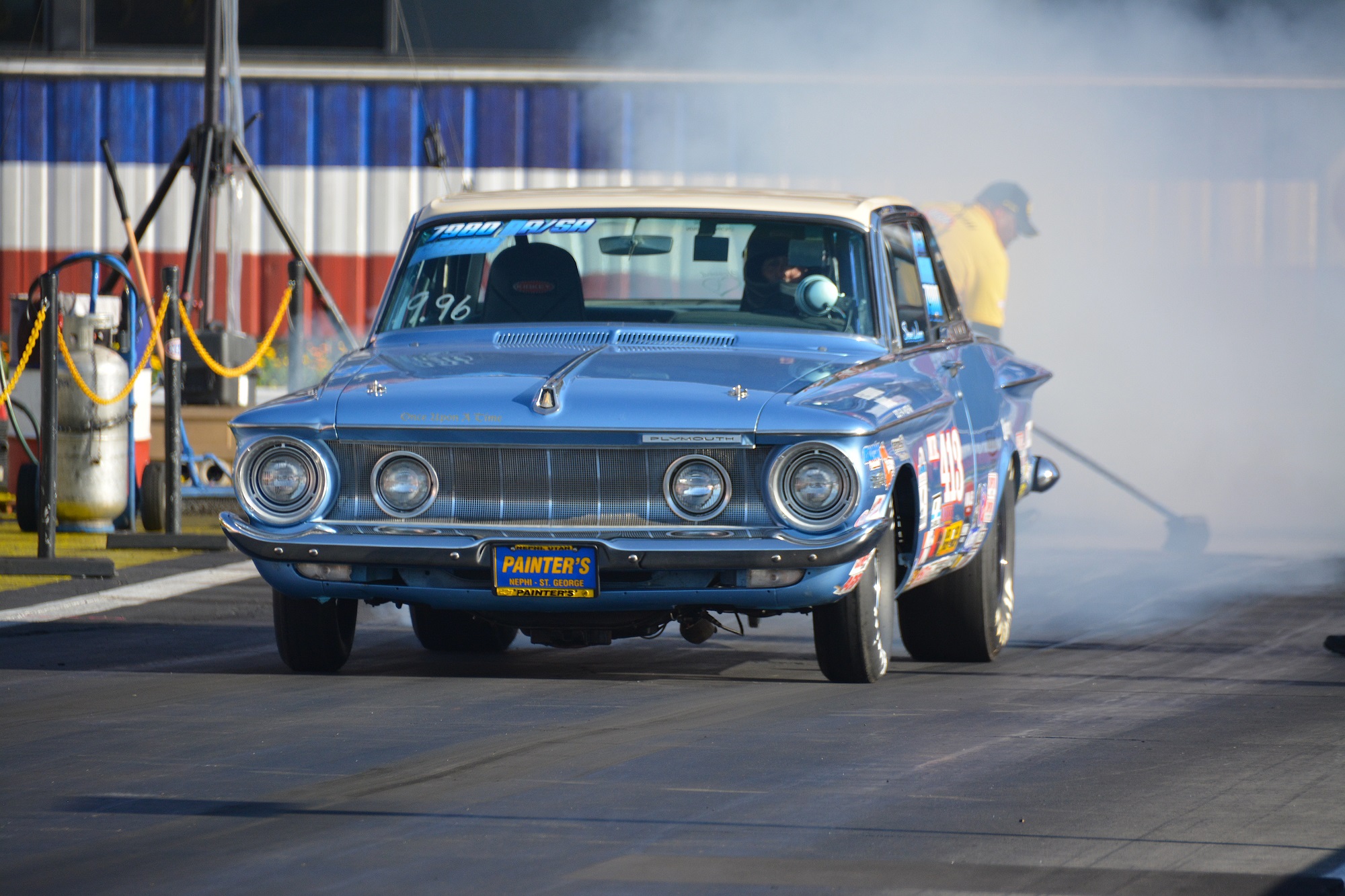 "We spent a lot of time on the 413 Max Wedge engine package. What works on the 413 may not always work on its bigger relative, the 426 Max Wedge," said Wann. He should know, as Wann has spent many days and nights on the dyno testing camshafts, carburetors and headers. It's Wann's hard work and commitment to improving an engine that was introduced 60 years ago. The competition might complain about Wann's 413 Max Wedge-powered Plymouth for having an advantage.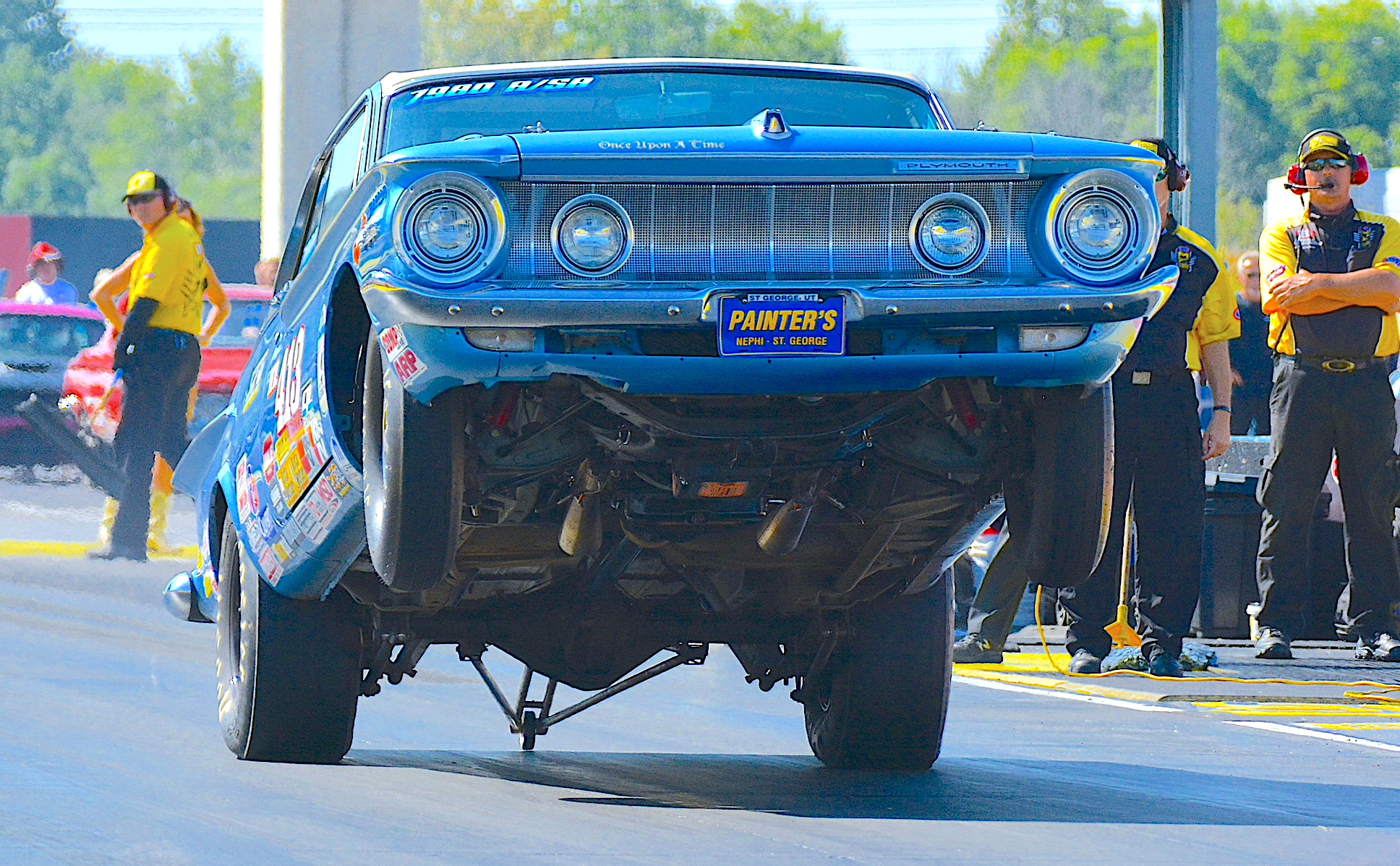 It's a friendly brand rivalry that's been going on for decades and can trace its roots back to when the Original Dodge Ramchargers and Plymouth Golden Commandos destroyed the competition in the early 1960s. It's that (and other factors) that motivate Wann to work harder and make his ancient 413 Plymouth faster.
After all, he's Mr. 413!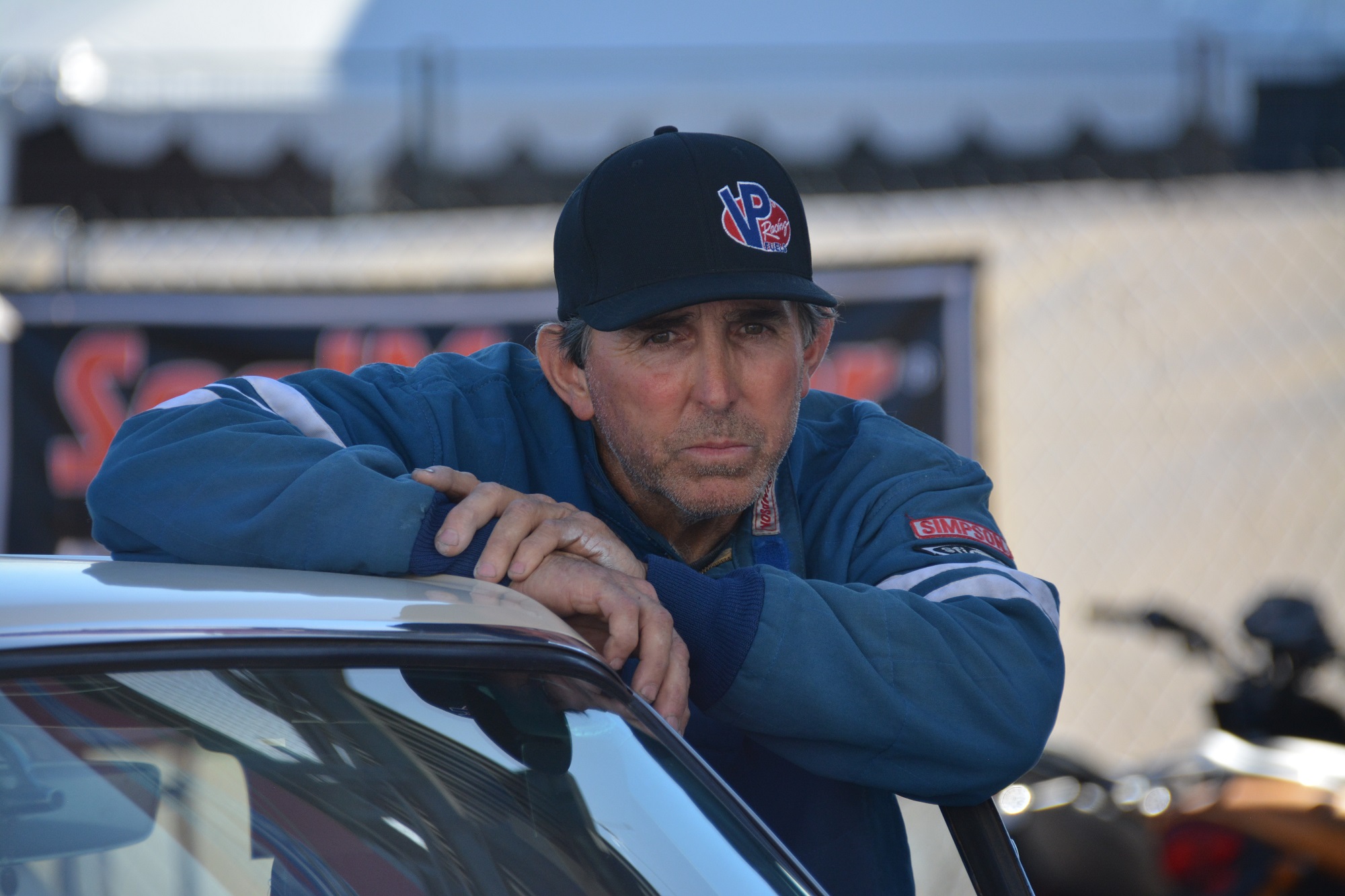 Comments
Comments
Next