Never Neutral – Marc Henretta Lives Life in the Fast Lane
5 years ago Showcase
You can't tell FCA employee Marc Henretta he can't do something because he's in a wheelchair. This 47-year-old will climb into his 707-horsepower Charger SRT® Hellcat and lay a 100-foot patch of rubber in front of your house. He'll also be inclined to do a burnout in your driveway if you provoke him by saying he's handicapped. For Henretta, life can be unfair and throw you a curve when you least expect it and that's what happened to him when he broke his back five years into a promising career at FCA. Virtually overnight, Henretta became paraplegic and needed a lightweight wheelchair for mobility. His whole world changed and that included how he was able to perform his numerous roles at FCA, including his recent position as manager for Chrysler Retail Brand Advertising.
"FCA has continually gone out of their way to ensure the best work environment for me – a paraplegic, wheelchair-using employee," said Henretta. "I have a slightly different work station than others at my grade level. Slightly bigger than normal, with no 'legs' under the desk, which provides me the ability to roll around my entire work station without hitting barriers. I do have a reserved parking spot in the parking deck and, of course, we have plenty of handicapped stalls in bathrooms."
But when it comes to the open road, Henretta doesn't let his disabilities slow him down, especially behind the wheel of his Charger SRT Hellcat. He may have broken his back during a motocross race, but that has never impacted Henretta's need for speed.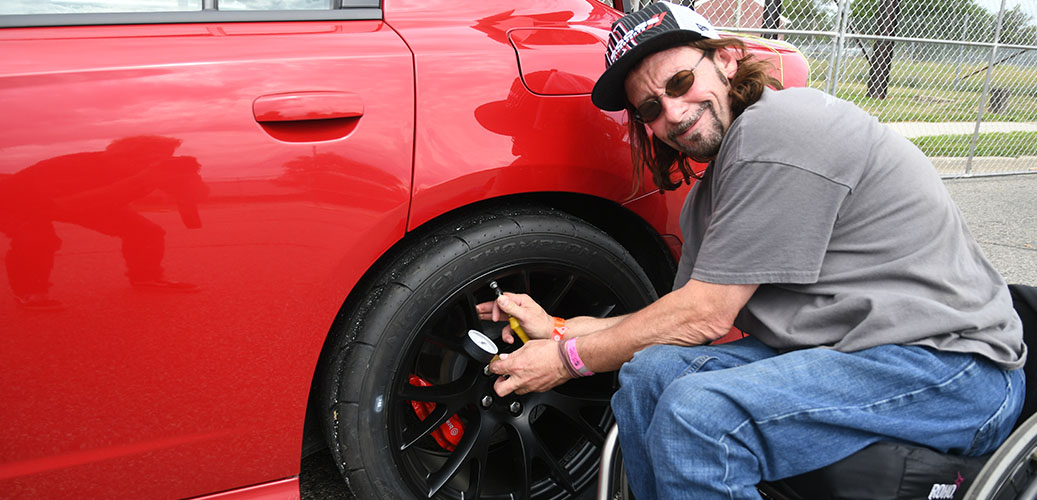 "I've always taken pride in being called a 'gearhead', it fits me well. My 2016 Dodge Charger SRT Hellcat is completely stock except for two items; hand driving controls and Mickey Thompson drag/street radials. I purchased the drag/street radials so that I would be able to launch the car better at Roadkill Nights. I bought a couple genuine Mopar® rims to mount the drag radials on, that way, when I hit Lapeer Raceway, or Milan, all I have to do is a simple wheel change, and I'm ready-to-RACE!" exclaimed Henretta.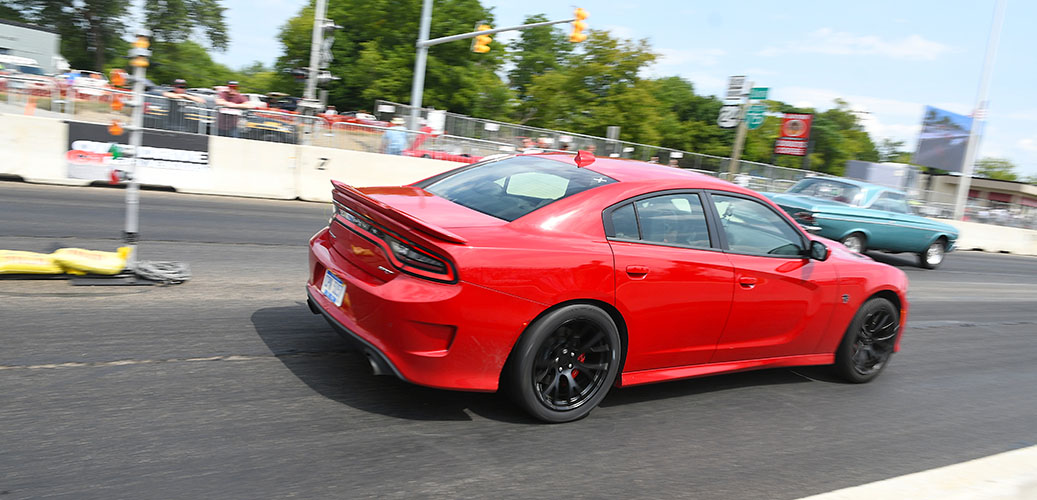 And race he did as Henretta lined up next to a 426 Max Wedge-powered 1964 Plymouth Belvedere at Roadkill Nights. It didn't matter who got to the finish line first, for Henretta, he was ready to go wide open and let that supercharged 6.2-liter HEMI® engine wail down Woodward.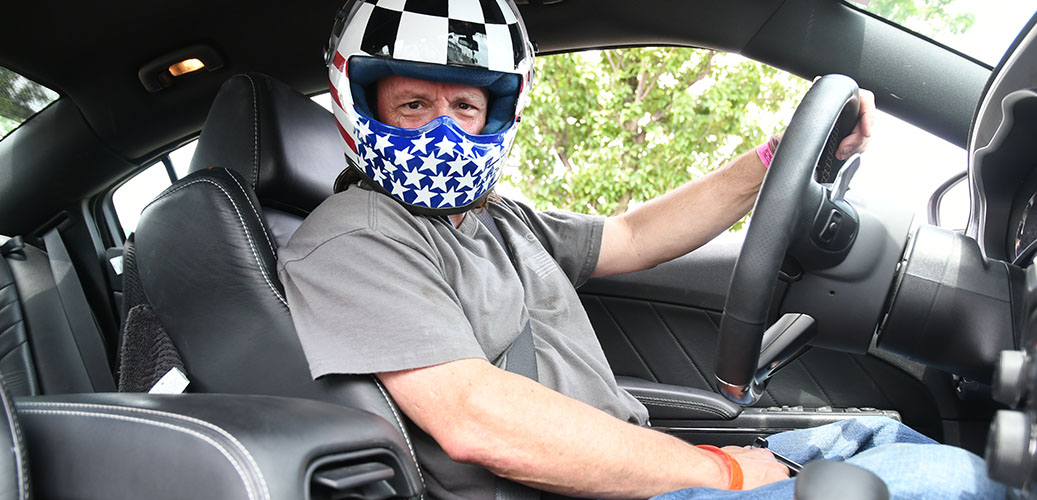 "It was awesome! What a blast and I had an ear-to-ear smile! It's awesome to be able to 'legally' drag race on a public street, but to be able to do this on Woodward Avenue was beyond unbelievable. Most don't realize how iconic Woodward Avenue is, it's the first 'paved' road in America, talk about iconic," said Henretta.
Launching the Charger SRT Hellcat is different for Henretta as he has to use hand controls and go into the SRT pages to get the proper features to ensure he won't smoke the massive Mickey Thompson drag radials down Woodward Avenue's rough pavement surface.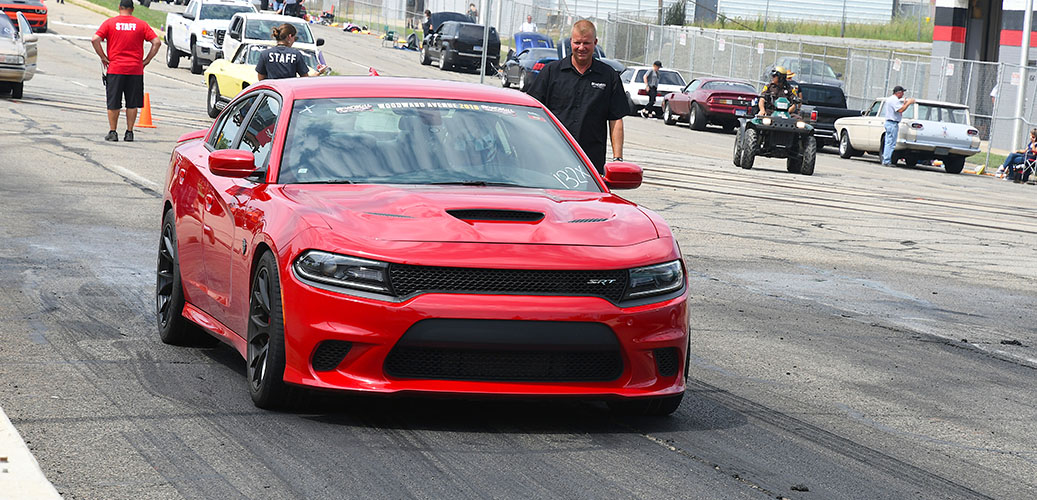 "You certainly have to pay attention because you want no traction control assist for the burnout, but quickly have to set Launch Control before you pre-stage. Dodge engineers have made it very easy. You can engage and disengage it quickly and it works very well. Driving with your hands, compared to using your feet is pretty easy, especially for the disabled population. When I let my able-bodied friends drive my car using my hand controls, it's fun to watch. When they get into a situation where they become slightly uncomfortable, I always see their legs/feet take over, not the case for the disabled community. I have to get it right every time and if I start thinking 'feet, take over', I'm pretty sure they won't hear me," laughed Henretta.
Racing a car can be challenging for anyone, but it doesn't compare to the daily grind of life, especially if you're disabled like Henretta. That's why he has some words of wisdom – for all of us.
"First and foremost, don't let anyone tell you, 'You can't do that.' It's easier for people to exclude you by saying, 'Well, you're handicapped,' instead of actively looking for ways to include the disabled community. Not to sound arrogant, but I can keep up or be faster than most of my able-bodied friends. I can tell it bums them out a bit when they get their doors blown-off by a guy in a chair. The look on people's faces when I pull back into the pits, and they see a guy taking wheelchair parts out of the back seat, assemble the chair, transfer to the chair and go. Most are amazed some of us are out there having fun just like everyone else. On a positive note, 100% of the racing community that's been around me, or see me get out then hop in a chair, have total respect. They appreciate the effort and performance. They know racing is tough; they know what they go through to get their cars ready and realize it's a bit tougher to do the same while only using your arms and hands."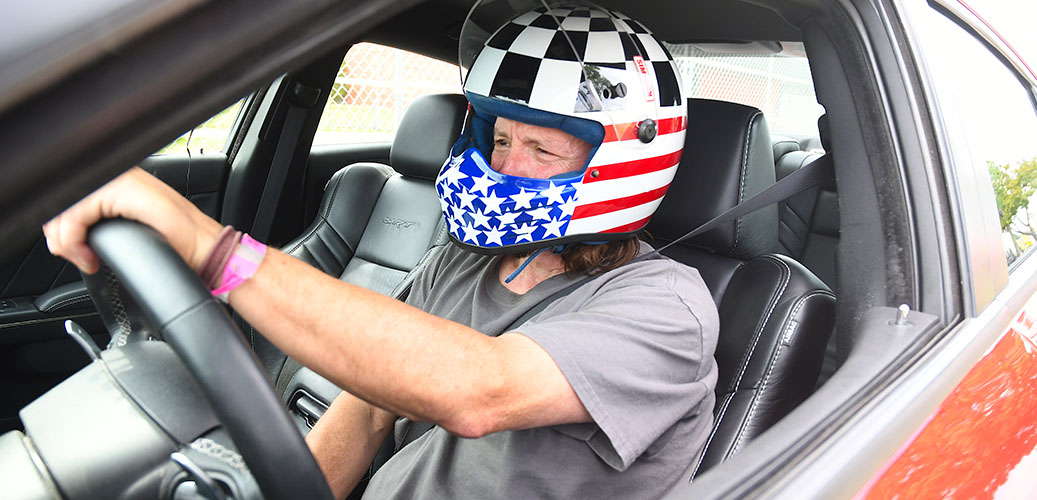 Henretta's can-do, positive attitude is the reason why this disabled gearhead will never stay in neutral and always live life in the fast lane.
Comments
Comments