Who Says You Can't Road Trip in the Dodge Challenger SRT® Demon? – Part 2
5 years ago Showcase
Getting to the Gilmore Museum was a blast and now that I'm here the memories come flooding back. I grew up in West Michigan, about 30 minutes north of Hickory Corners. Some of my fondest childhood memories are of riding with my grandma down to the antique shop in town, where she had a booth with old things she curated for sale. She'd bring down a few "new" items, collect any money from things that had been sold, and we'd grab lunch at one of the diners along the route back.
If I was lucky, we'd swing into the Gilmore Car Museum for a visit. At that time in the mid to late '80s, the museum pretty much consisted of a farm with a few old barns that housed a collection of vintage automobiles, tractors and bikes. There was nothing else like it, at least where I'm from, and with my grandma now gone, the memory of walking through those barns wide-eyed and fascinated with turn-of-the-century technology has remained in me like a faded black-and-white photo pinned to the back of my brain.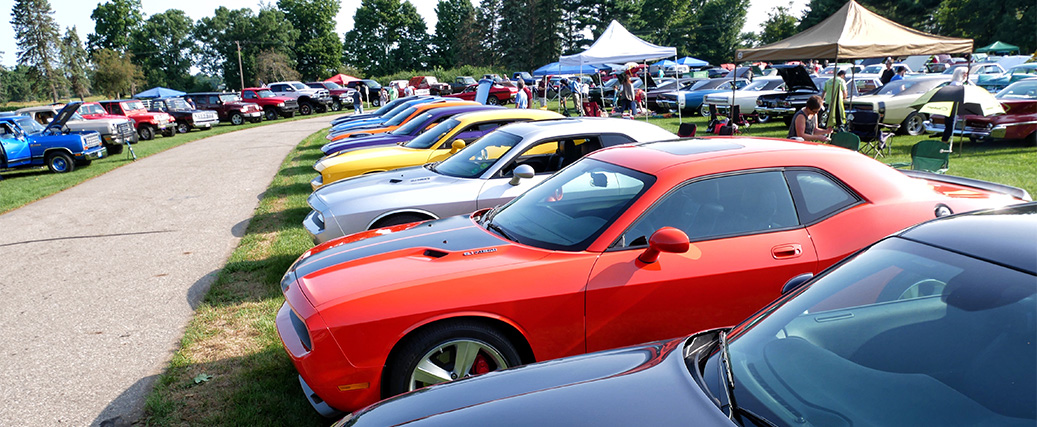 The Gilmore has undergone what must have been a multi-million-dollar overhaul and upgrade over the last decade plus, but it's happened in such a way that none of my nostalgia feels misplaced. The barns have been shored up and cleaned up, but still hold an old-times feel. The newer buildings have been disguised as old dealerships from a certain place and time, such as a Ford museum built to look like a Ford dealership complete with service bay. There's also an old service station, a functioning diner, and a handful of other "museums" on campus dedicated to a type of car, brand or mode of transportation. Now that I've grown older and have traveled a bit, I'd still rate it as one of the coolest car museums in the world.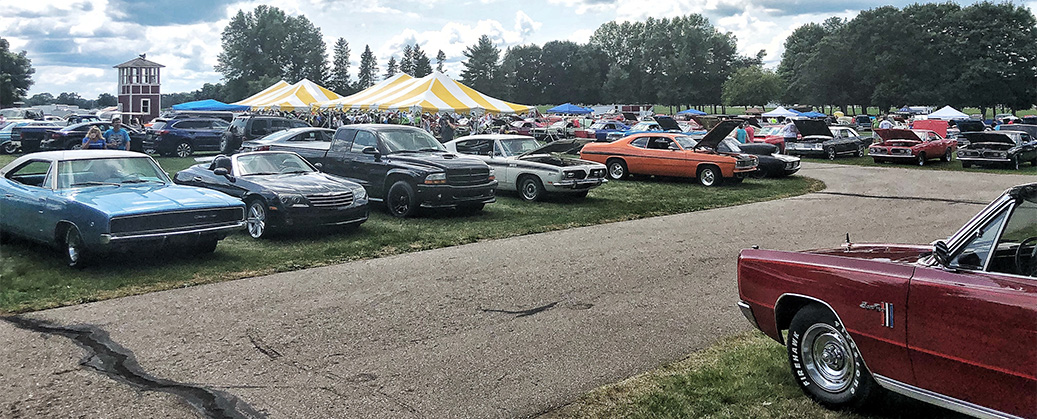 The Gilmore sits on 90 acres of beautiful, well-kept farmland, making it a prime host for car shows of all types. "Mopars at the Red Barns" is one such show, hosted by the Western Michigan Mopar® Club. Somewhere between 200-300 cars, trucks and even SUVs showed up Saturday morning at the corner of West Hickory Road and M43. Pulling in off of West Hickory, there's kind of a time warp that happens as you enter through the main gate and roll past a farmhouse and several barns and then make a right at the old service station. There's kind of a loop road that we followed until there was a spot free to park. I was behind Mark Trostle and his White Knuckle Dodge Challenger SRT® Demon in my SRT Demon, and could hear a number of folks grab their buddy's attention, "Wow! That's a Demon! There's TWO of them!" I think in Detroit we're kind of spoiled, I mean I saw six last Saturday and that's not including mine, but there are many rural places that haven't been exposed to the beast in the flesh yet. It's always fun talking to other enthusiasts about the car beyond the infamous numbers: Just how it handles, its road manners, what the power feels like in everyday driving.
The show did not disappoint! There were 1970s models like a Lemon Twist yellow AAR 'Cuda, F8 green 340 Six Pack T/A Challenger, several Superbirds, and even a Chrysler/Hurst 300 convertible. A badass 1,100 hp '71 Demon caught my eye, as did a quirky but cool '78 A43 "Street Kit Car" Dodge Aspen. The Museum itself hosted a barn find, unrestored AAR 'Cuda, as well as the 5th of 101 1965 Belvedere A990s ever made.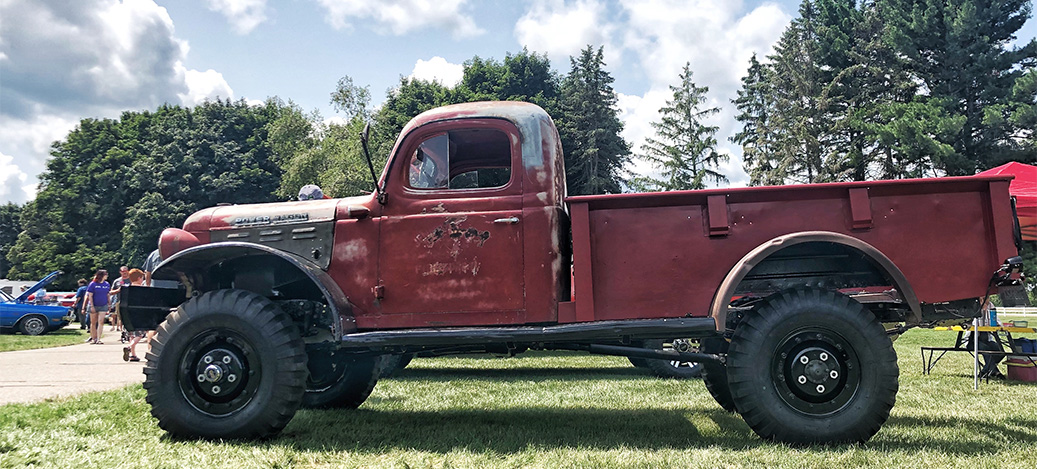 A restomod '67 Belvedere wagon with a newer HEMI® powering it caught our eyes as well. Then there was the newer, and polarizing, HPP Challenger built to pay homage to the old Daytona Superbirds. Love it or hate it, I had a hard time looking away!
Late-model cars were well represented too, with three 2018 SRT Demons, a handful of 5th gen Vipers (including a GTS-R), and a flurry of SRT Hellcats and Scat Packs packing the Gilmore estate.
Not much beats being there, but hopefully through this article, you'll be able to get a taste and the urge to visit next year! Maybe you can create some memories of your own.
Comments
Comments