A Taste of Freedom
4 years ago Showcase
When was the first time you got a true taste of freedom? Was it when you were finally allowed to walk home from school by yourself?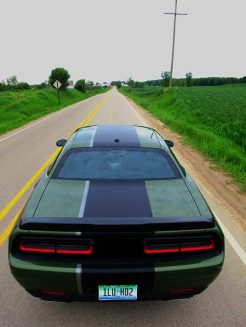 When you rode your bicycle a few blocks farther than permitted? I think for most Americans it was once they finally got behind the wheel of their own car; no mom or dad beside them to tell them where to go or what to do. Just you, your car and the open road. What an empowering feeling a car can provide; the freedom to do what you want, the liberty to go where you please and the ability to pursue your own happiness no matter how far away an opportunity may be. Cars truly are a symbol of freedom, something I think Dodge understands better than any other modern manufacturer. From a broad selection of sub-models to a plethora of colors, Dodge provides more options than any competitor, allowing you the right to build a car tailored just for you. (Can you imagine a world where we all drove the same bland econoboxes?) Dodge's firm grasp on America's values obviously hasn't been lost on the marketplace either, as they maintain the highest percentage of active military consumers in the industry!
With a passion for freedom and thorough appreciation for those who fight for it, Dodge wanted to do their part to honor our veterans with the creation of the new Stars and Stripes edition for the Charger and Challenger! The Stars and Stripes edition is available on multiple trim levels with an array of options from drivetrain to exterior color. Built with veterans in mind, the package features an offset silver stripe, bronze accents and American flag decals on each fender.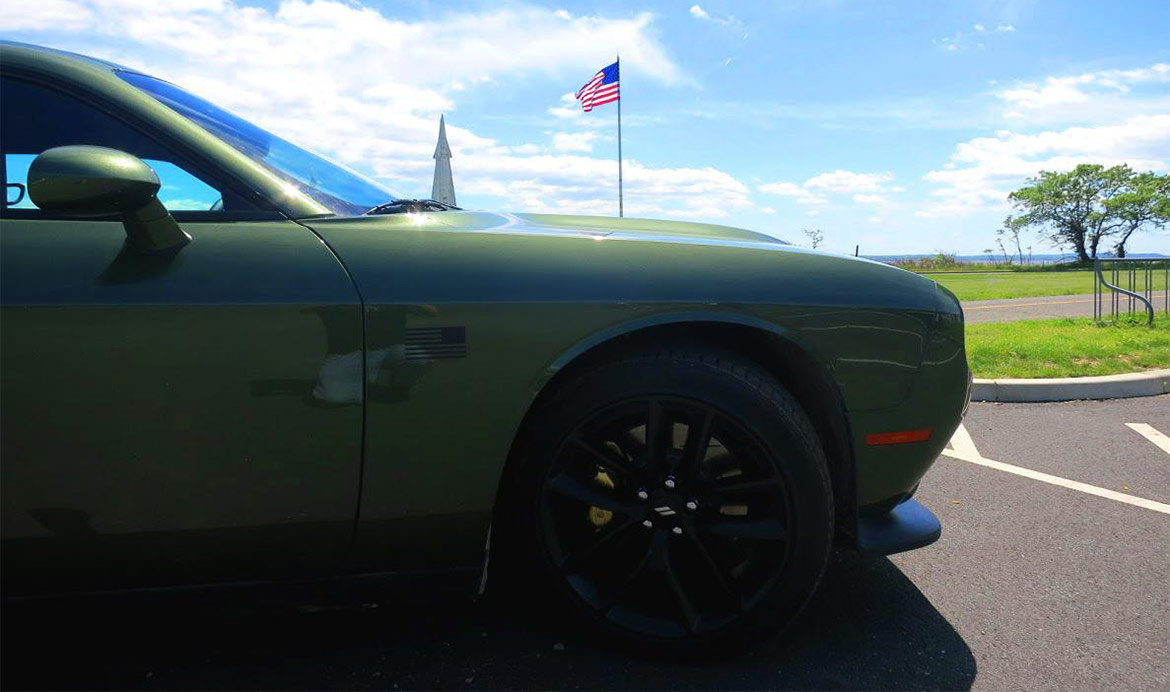 After making their debut at the New York International Auto Show, Dodge's new edition made waves with no sign of slowing down.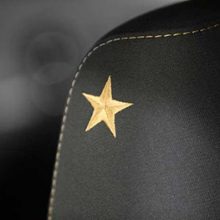 To further thank our troops and give them the opportunity to experience the cars up close and personal, Dodge sent my co-writer, Josh Welton, and me on a cross-country drive in two Stars and Stripes Dodge vehicles for the Memorial Day weekend celebration of Fleet Week in Manhattan! Fleet Week is a tradition nearly a hundred years old where active naval ships dock in a major city for one week, allowing military personnel from the Marine Corps, Navy and Coast Guard a vacation back home. Prepared to show-off Dodge's military-inspired muscle cars to the heroes that they were built for, Josh jumped into the 392 Scat Pack Charger and I into the R/T 6-speed Challenger and we headed east for New York City.
Nothing is more liberating than an impromptu road trip, a random decision to travel cross country with no restrictions or limitations. Charging across state lines, I felt an incredible gratitude for the simple freedom that allowed me to traverse across America the Beautiful; it's reminiscent of that first taste of freedom you got behind the wheel of your beater car as a teenager.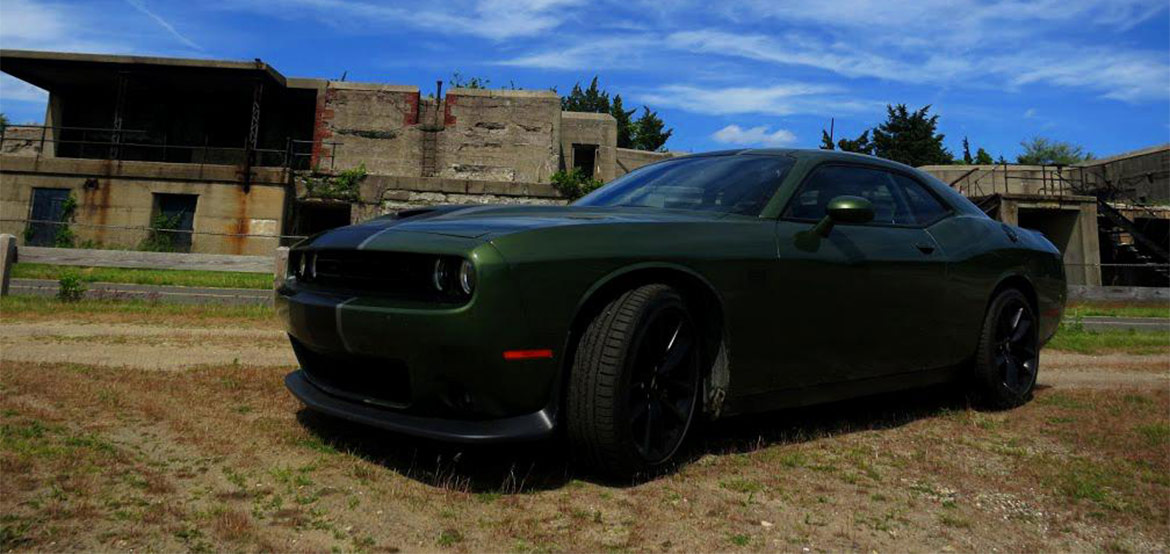 To gain further insight as to what our liberties cost, I went rogue and hit up some war memorials on the way home. From the revolutionary battlefield of Valley Forge that liberated our country, to Civil War sights like Gettysburg that protected our constitutional freedoms, it was sobering to consider the historical significance of the grounds I stood on.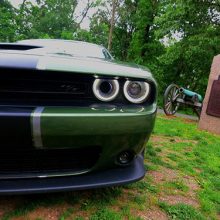 With Hendrix's rendition of "The Star-Spangled Banner" absolutely cranked and the Challenger's roaring HEMI® engine singing sweetly beside Jimi's Fender Stratocaster, it was easy to remember I wouldn't even be in this car, listening to this music, enjoying these freedoms if it wasn't for the people who fight for it. If you're a proud veteran or just a flag-waving patriot, you'll appreciate the little details sprinkled throughout the Stars and Stripes package. Not only does it proudly display your American spirit to the world, but every time you walk up to the big bad American muscle car, its dazzling silver stripes and fender flags will remind you that you live in the best place on earth, the land of the free and the home of the brave.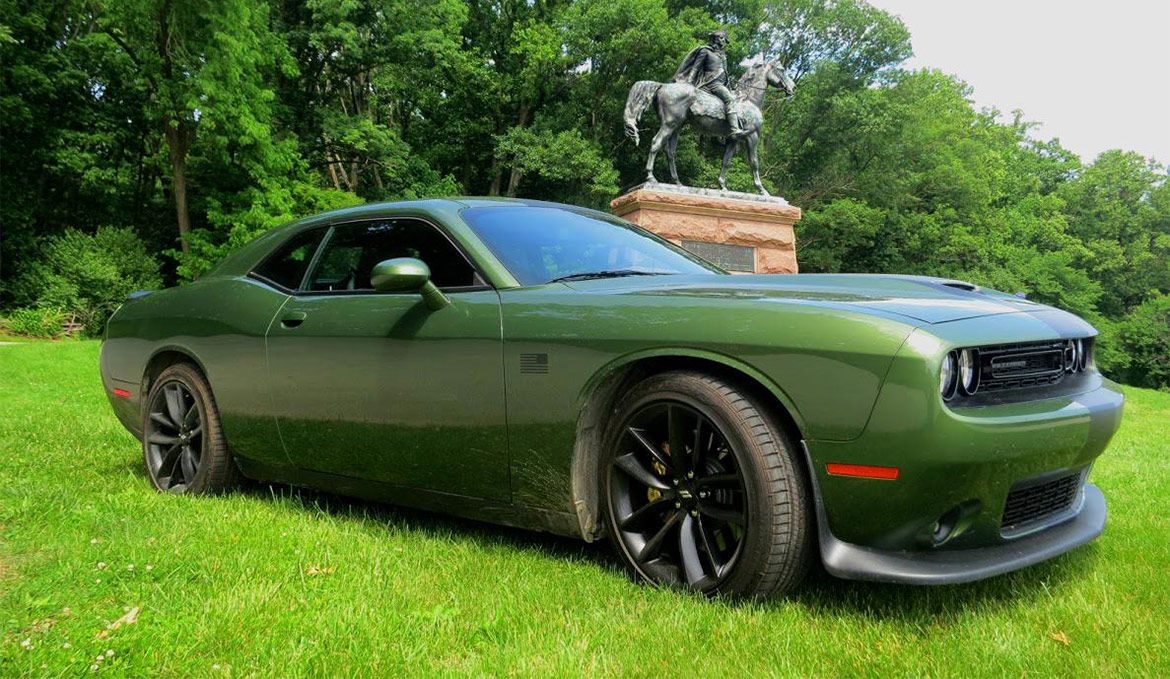 Comments
Comments