"Fast" Jack Beckman Finishes Runner-Up at NHRA Heartland Nationals
4 years ago Racing
Jack Beckman finished runner-up Sunday in the 31st annual Menards NHRA Heartland Nationals in Topeka, Kansas, after becoming the fourth consecutive Mopar®-powered Dodge Charger SRT® Hellcat driver to reach the final round in Funny Car competition.
Beckman's run to his 59th career final round appearance followed a semifinal run last weekend in Chicago. The road to the final for the driver of the Don Schumacher Racing (DSR) Infinite Hero Dodge Charger SRT Hellcat included encounters with a pair of former champions, including fellow DSR and SRT Hellcat Funny car racer Matt Hagan, before Beckman lost in the final to current championship leader Robert Hight.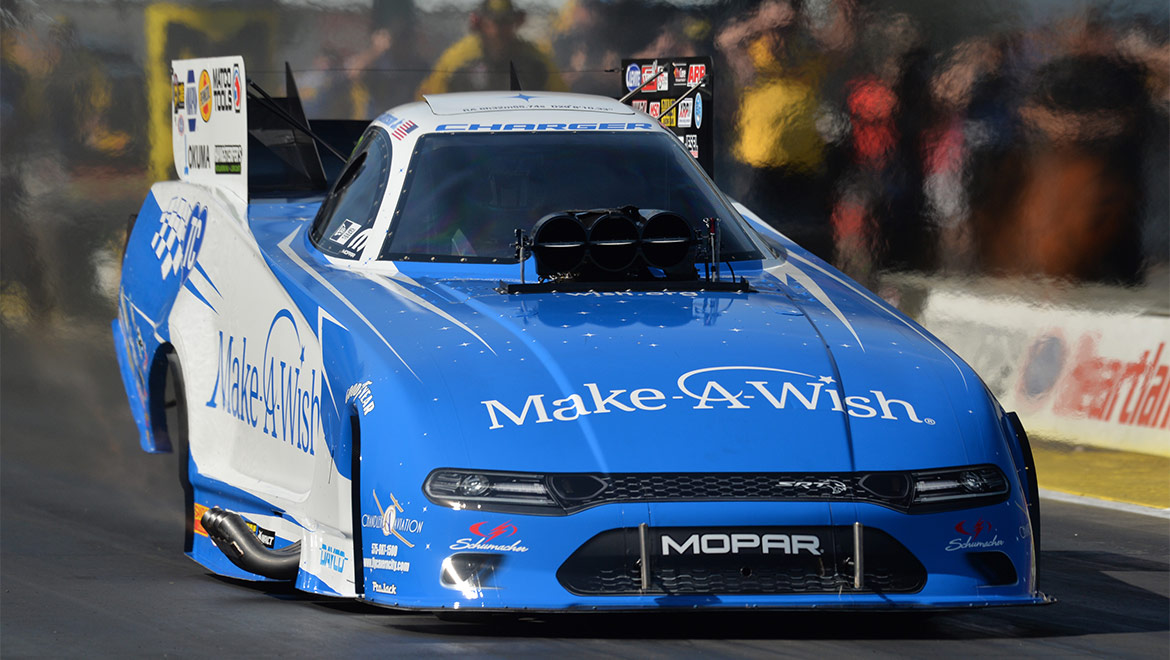 Tommy Johnson Jr. reached the semifinals for the fourth consecutive race after knocking out DSR teammate Ron Capps. Cruz Pedregon and Jim Campbell also made Sunday's field in SRT Hellcat Funny Cars. Leah Pritchett qualified her DSR HEMI® engine-powered Mopar Top Fuel dragster 10th, but was narrowly defeated by Doug Kalitta in the first round.
After qualifying 10th, Beckman found himself facing teammate Hagan in round one with both Mopar-powered machines making their quickest passes of the weekend, and it was Beckman who posted the win with his 3.912 ET versus Hagan's 3.925. The two-time Topeka champion backed up his opening run with another stellar pass of 3.940 ET to knock out Tim Wilkerson and earn a semifinal contest with 16-time world champion John Force. Beckman's consistency continued with his machine-like run of 3.970 to set up a rematch of the season-opening final in Pomona with Hight and mark eight times in the first 10 national events in which a Mopar Dodge Charger SRT Hellcat Funny Car driver advanced to the final.
Looking for revenge from his early season defeat, Beckman dug deep to try and even the score, ripping off a .029-second reaction time, but his lead did not last long. Hight pulled ahead almost immediately and held on for the win, ending Beckman's chances at his first Funny Car triumph of the season and 29th of his career.
Arguably the hottest driver in the Funny Car class coming into the weekend was last week's Chicago winner Tommy Johnson Jr. After reaching the semifinals in Atlanta and Richmond behind the wheel of the Make-A-Wish Dodge Charger SRT Hellcat, Johnson sealed the deal last Sunday in the Route 66 Nationals. He was looking to make it back-to-back wins Sunday after qualifying fourth and underscored that statement with his best run of the weekend, 3.914 ET, in his round one victory over Terry Haddock, setting up his 36th career matchup with DSR teammate Ron Capps.
After losing twice in the previous three races to Capps, Johnson got the starting-line advantage with his .039-second reaction time and took the holeshot victory after the two made identical 3.941 ET runs. In the semifinal, Johnson faced point-leader Hight and his chance to defeat his opponent in consecutive events ended quickly when he left -0.102 early and turned on the red light before going up in smoke at the starting line. Johnson continues to rank second in the championship standings through 10 of 24 national events.
After qualifying in the top half of the field for the third consecutive event, Capps opened Sunday by powering the 11,000-horsepower NAPA Dodge Charger SRT Hellcat straight down track in 3.974 seconds to take the first round win and extend his record to a perfect 8-0 against fellow Dodge Charger SRT Hellcat Funny Car driver Campbell. In round two, it was another battle between SRT Hellcat Funny cars as Capps faced Johnson for the third time in the last four races, but he couldn't overcome Johnson's starting line advantage and his shot for a fifth Topeka triumph was over.
Driving the Shelor Motor Mile Dodge Charger SRT Hellcat, Hagan secured a top-half qualifying position for his 250th Funny Car event and drew teammate Beckman in round one. Both Funny Car champions were nearly even launching off the line, and despite making his best pass of the weekend (3.925 seconds), Hagan was not able to outrun Beckman. In other first-round action with Dodge Charger SRT Hellcat Funny Cars competing, Cruz Pedregon lost to Bob Tasca III.
In Top Fuel, Leah Pritchett was looking to make a deep run aboard the DSR Shell Rotella Mopar Dodge Top Fuel dragster Sunday after qualifying 10th. She drew Doug Kalitta in the first round and despite posting a pass of 3.779 ET at 327.98 mph, her best run of the weekend, Kalitta claimed his 13th victory in 20 career races with Pritchett. This was the fourth weekend in 2019 where Pritchett pulled double duty, as the reigning Factory Stock Showdown champion also qualified her Mopar Dodge Challenger Drag Pack eighth before losing in the first round.
Comments
Comments
Previous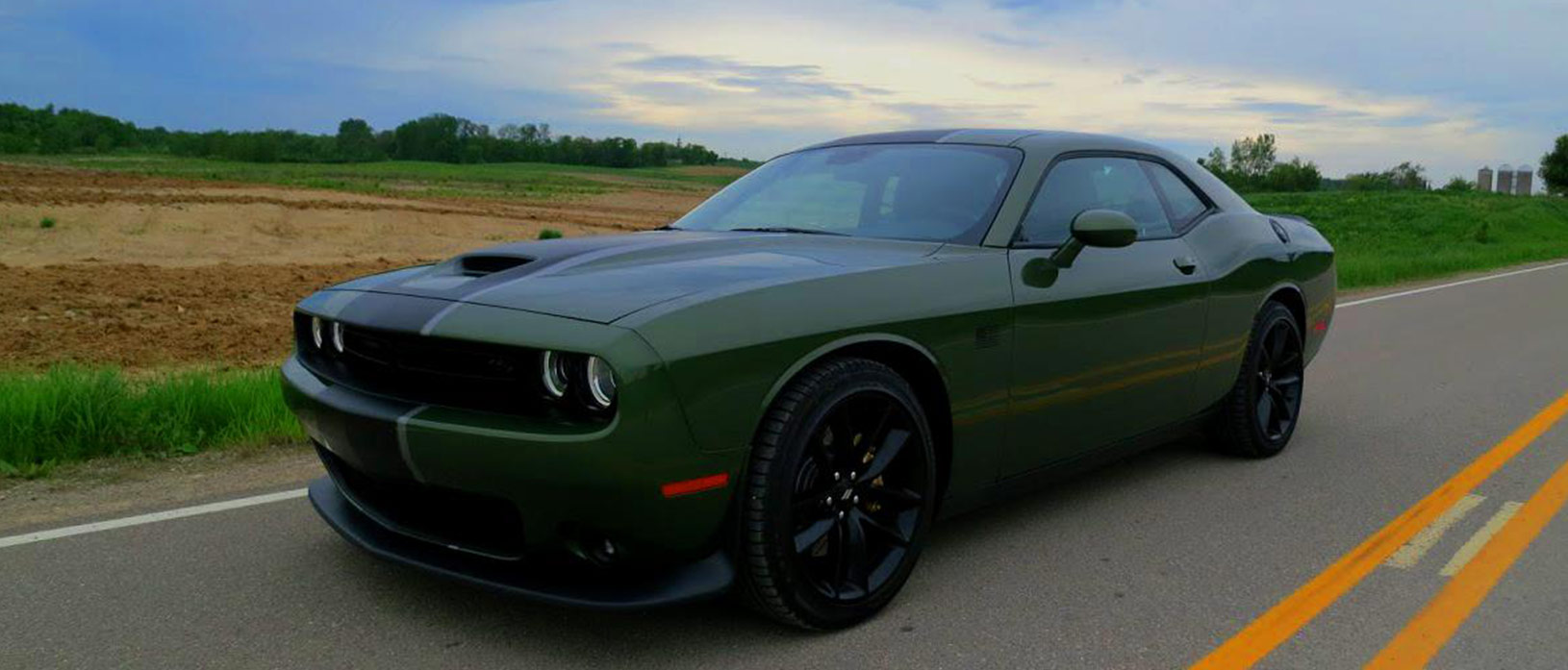 Next