Late Model HEMI® Swaps
3 years ago Showcase
My favorite late model engine swapped Dodge Vehicles from SEMA
Gooichi Motors' #ProjectKillMode SRT8 Challenger was in the Devil's Own Injection booth. Here's a car that's seen a lot of changes over the years. It began life as a red, 6.1L powered SRT8 but has evolved into the fire breathing dragon you see here. It's a built Apache motor, 442 cubic inches with a Kenne Bell blower, a Nitrous Express set up (with carbon fiber bottles!) a HGTP sequential 6 speed transmission, fabricated 9" rear, and a lot more. Over 1,400hp to the wheels!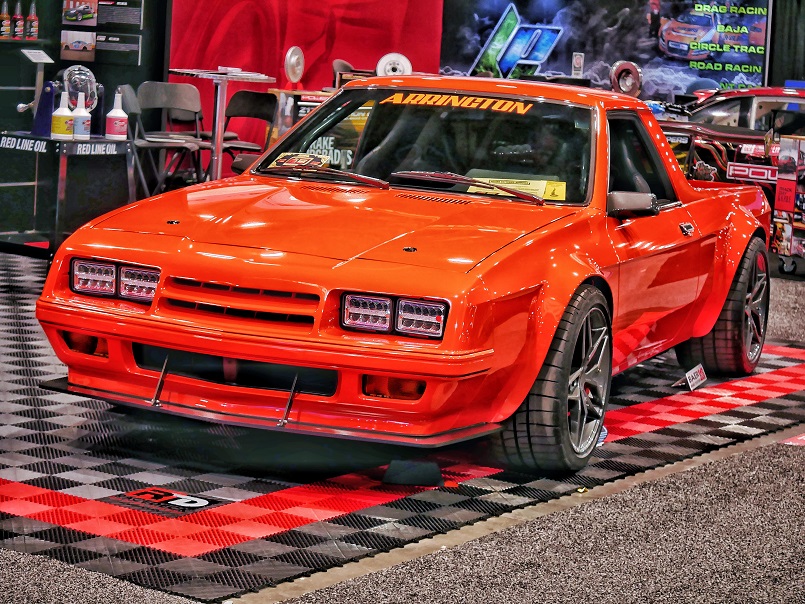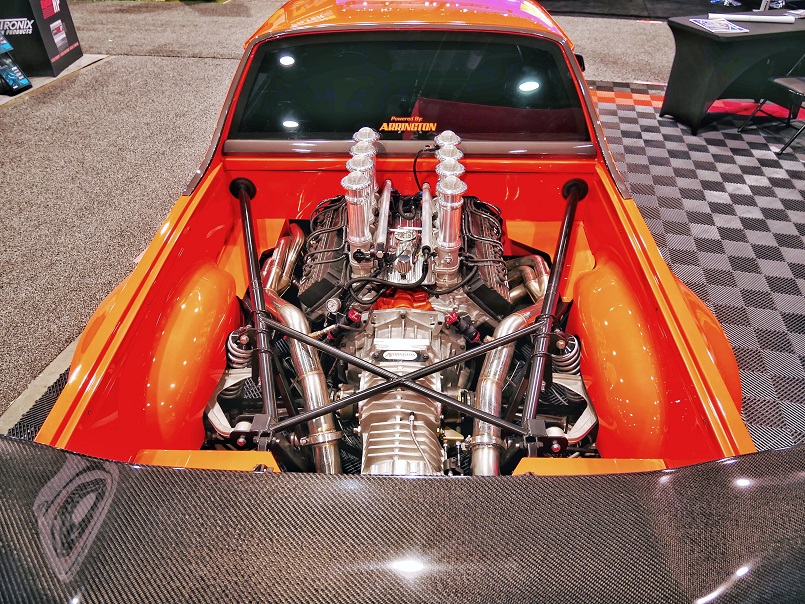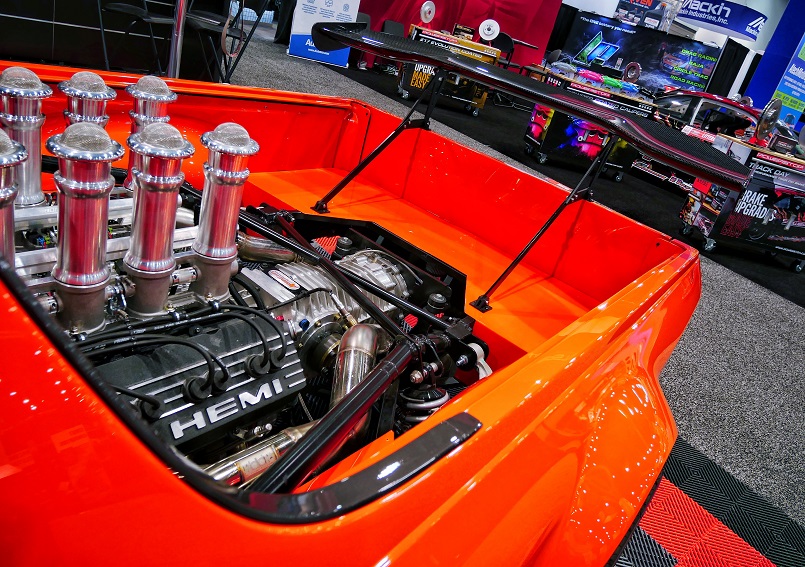 "OUTRAGE" is a 1984 Dodge Rampage sitting on a modified Factory Five Chassis and powered by the Arrington-built 392 HEMI® hunkered down where the bed used to be.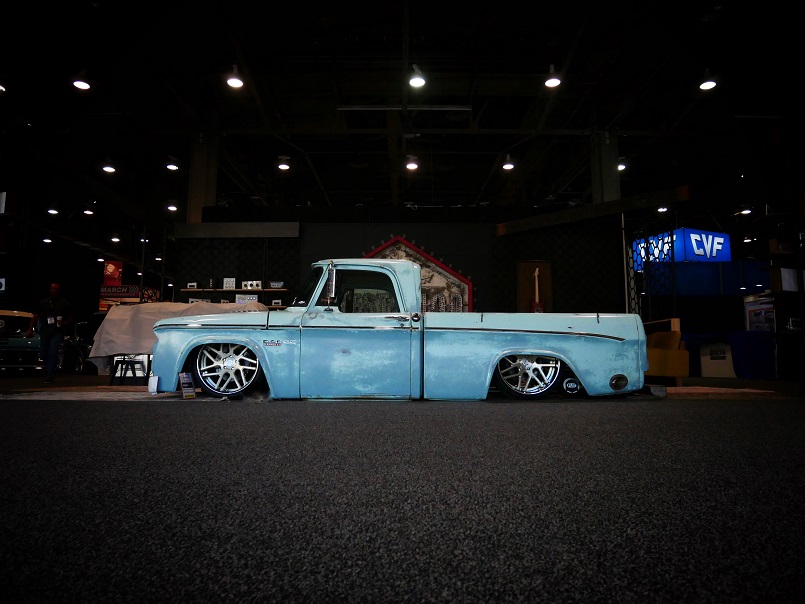 "Slammed Ram", or #SLMDRAM/@slammed_64s on IG, caught my eye with its stance parked in the Restomod Air Co. booth, but man it's so much more than that! Custom everything from front to back and inside to out, all powered by a 392 HEMI. Dig into the build on Instagram!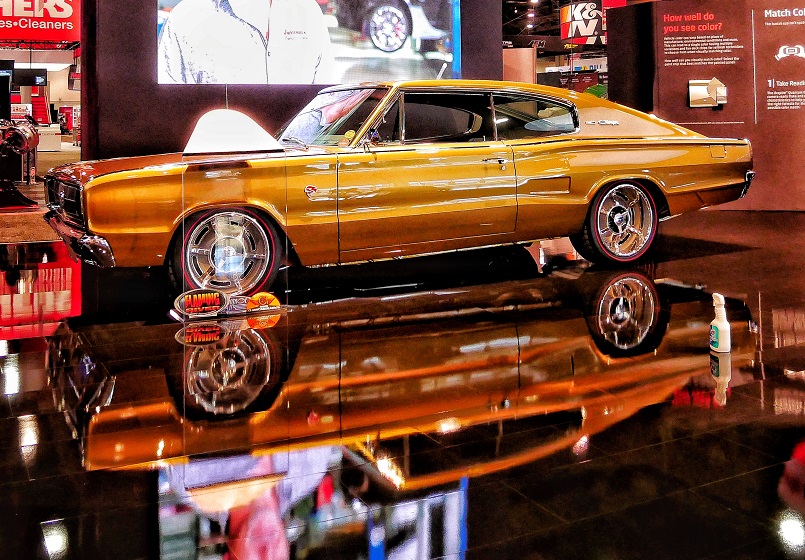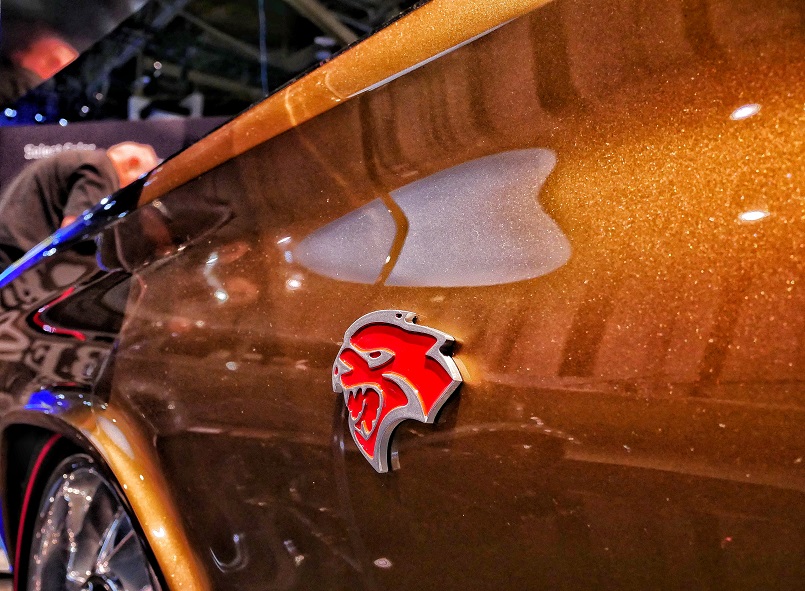 This Hellcat-powered 1966 Dodge Charger built by Rutterz Rodz was in a prime location, debuting in the Axalta booth showing off their new color "Sahara." Outside of the stunning color, RideTech shocks, and custom old school looking yet new school built wheels designed by Eric Brockmeyer, I don't know much about this car, and it's quite possible it's still a work in progress under the hood. If the badging on the front fenders has anything to say about it, it's gonna be awesome.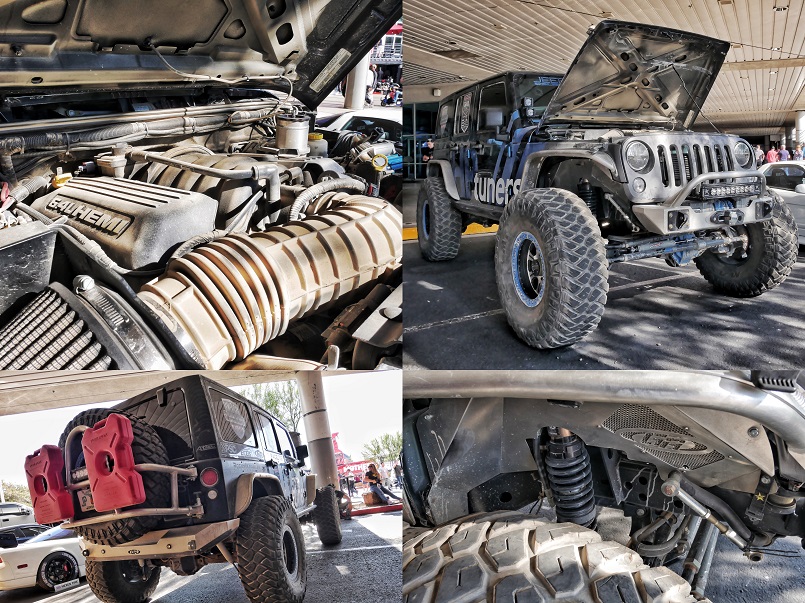 A 392-swapped Jeep, #thatbluejeep to be exact, was presented by HP Tuners outside. It was still dirty from going offroad on the #trailtosema and looks like it'll be at next year's Moab Jeep Safari if you want to catch up with it!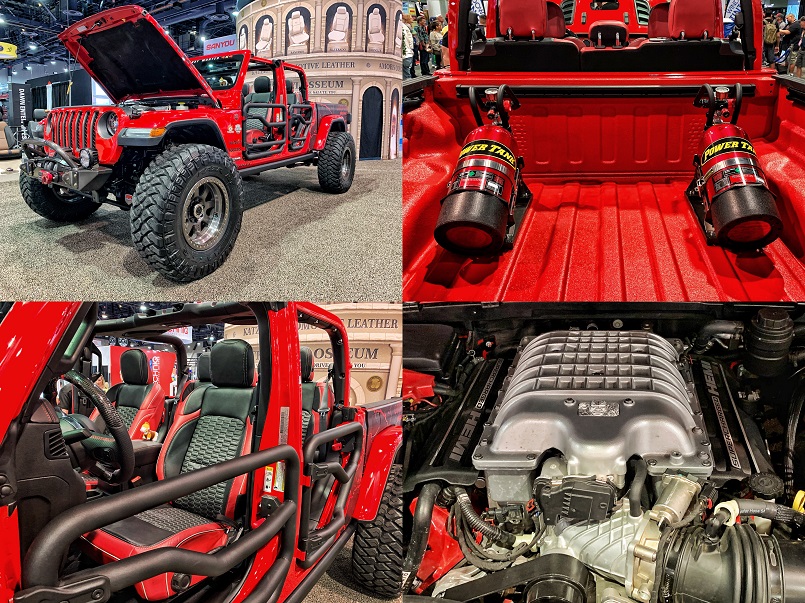 Another Jeep, a Gladiator in the Katzkin booth, was aptly named "Lucifer." Not just because of that firecracker red finish, but due to an +800hp Demon motor giving it life. Rolling on 40"s!! Hit up @bluewafflejeeps for more on this monster.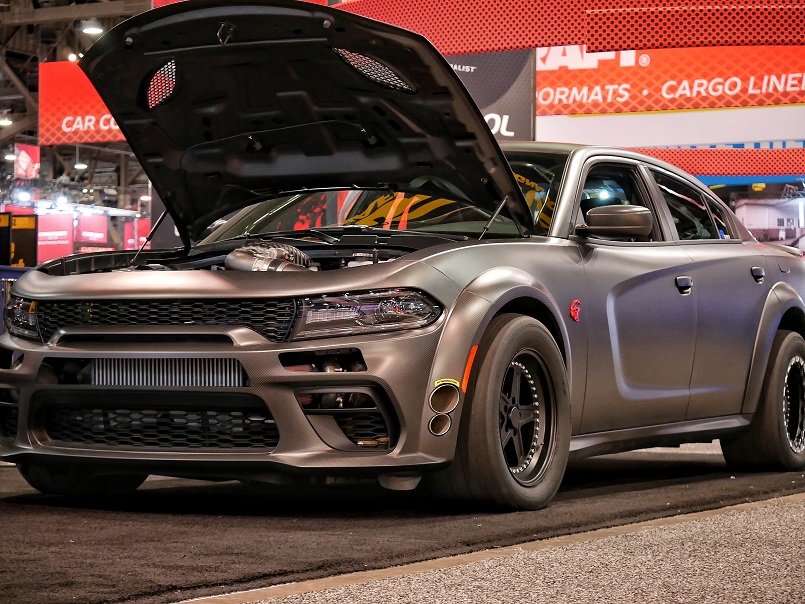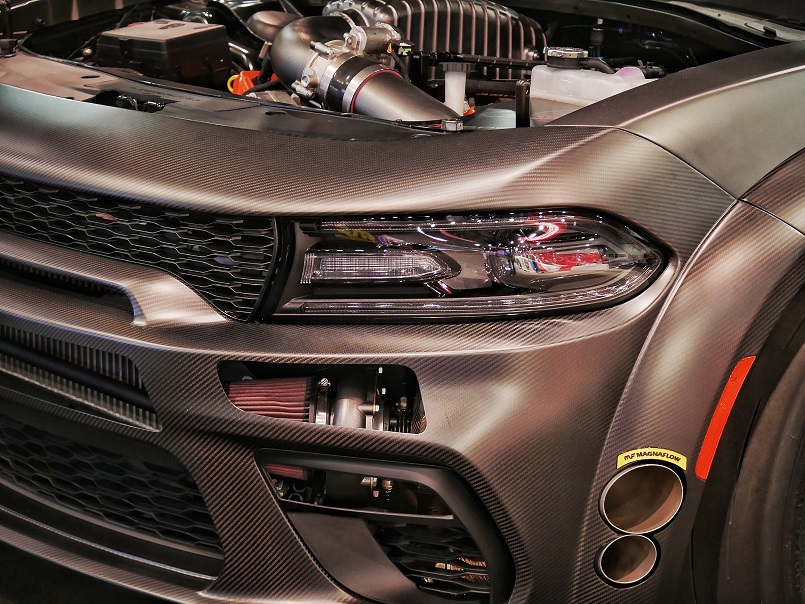 And last but not least, we finally come to the @Speedkore01 Charger Hellcat. You might think "yeah, but didn't they come with a Hellcat motor already?" You'd be right. But this is not that. This is a Demon motor flanked by twin turbos instead of a supercharger. The widebody is carbon fiber. And, oh yeah, it's ALL WHEEL DRIVE. *mic drop*
Comments
Comments