Old School Horsepower Rules At The Muscle Car and Corvette Nationals
3 years ago Events
It might be 2019, but when we stepped into the Donald E. Stephens Convention Center in Rosemont, Illinois, it was like a time warp. Whether you lived through the original muscle car era or missed it by a few decades, the Muscle Car and Corvette Nationals (MCACN) is like going into another dimension. One reeking of sights, sounds, and smells of sheetmetal splashed with wild colors, thumping big-inch V8 engines, and burnt remnants of high-octane leaded fuel coming from chrome tipped exhaust tail pipes. The MCACN show represents a time when Detroit automakers tried to outdo each other in the horsepower race by capturing the growing market of Baby Boomers. This subset was primarily male, looking for excitement and to escape to the open road. Or at least that's how the automaker's advertising agencies up and down New York's Madison Avenue and along Detroit's Jefferson Avenue and Fort Street would have you believe. But it was the time of cheap gas, horsepower, and image meant everything to performance car buyers of the 1960s and 70s.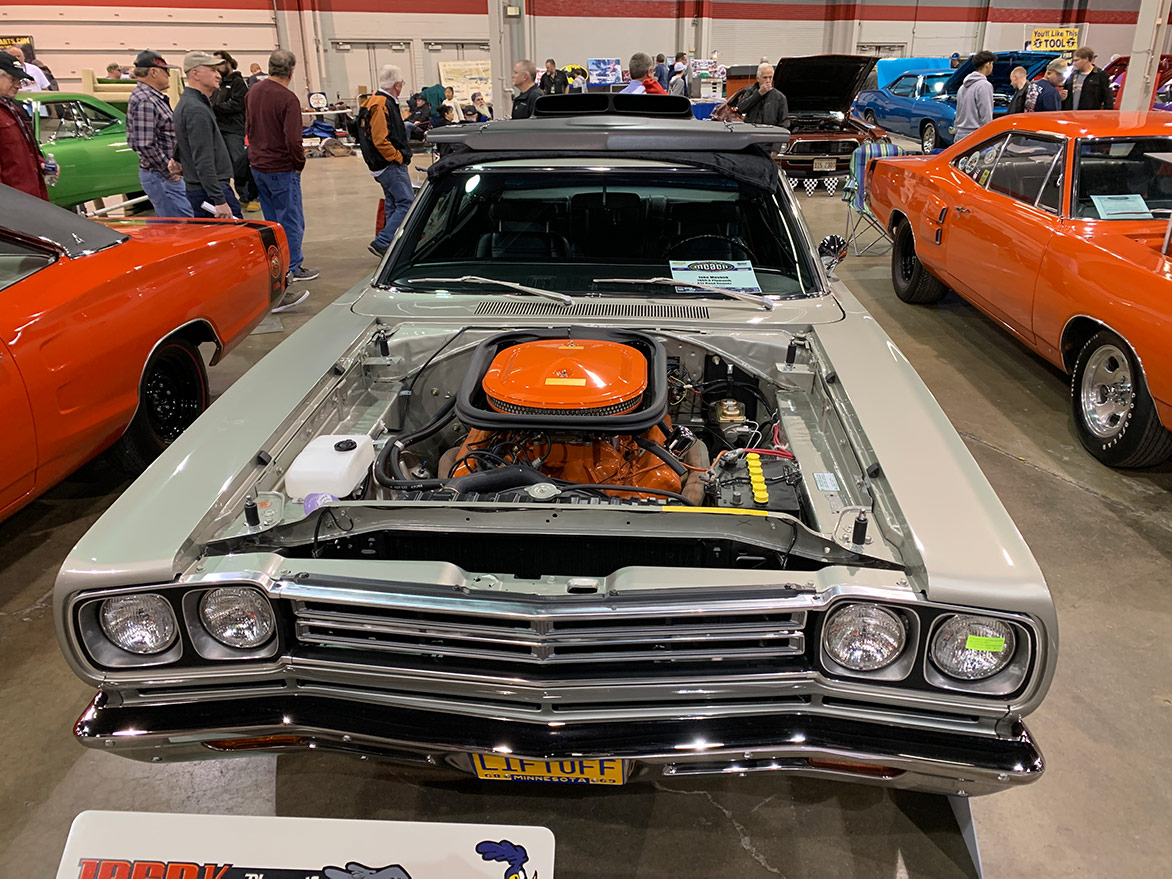 The Dodge brand and its corporate sibling, Plymouth, knew this very well. They both may have been late to the gym bulking up and getting in shape to combat Pontiac's new GTO for 1964, but that changed very quickly. Dodge and Plymouth introduced the Coronet R/T and Belvedere GTX in 1967, but it was the low-cost, no frills, Super Bee and Road Runner that became the game changers in 1968. By 1969, the streets of America were taken over by swarms of low-priced but fast Dodge and Plymouth muscle cars. The Max Wedges and HEMI® engines might have destroyed the competition on the drag strips and high-banked oval tracks across the country, but a car company's true image and reputation was earned on the street, one stop light at a time. The growing youth market was hungry for fast and affordable muscle cars that Dodge and Plymouth were more than happy to offer. These models offered a smorgasbord of cool models, wild colors, engine options and prices to fill the appetites of these buyers.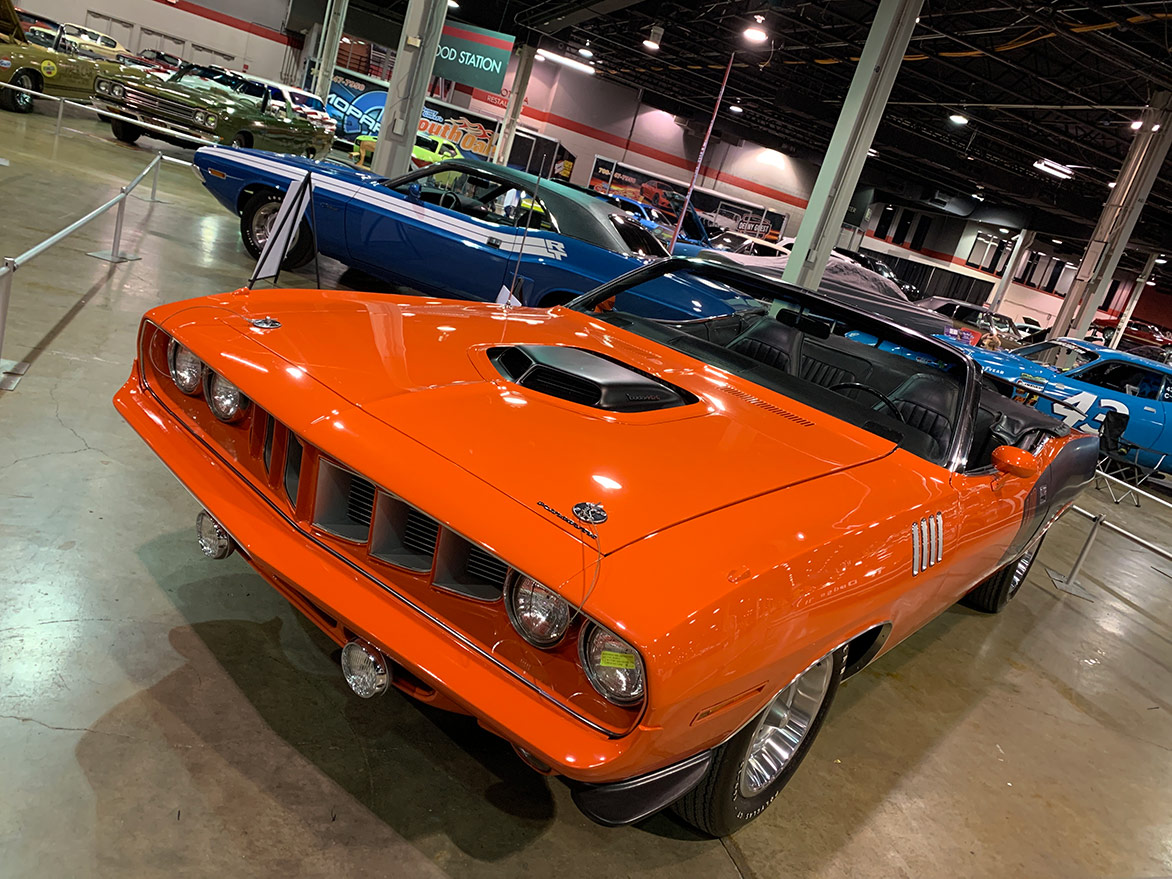 The MCACN show offers its attendees a glimpse into an automakers illustrious muscle car past. Many of us were not old enough to purchase a brand new Shaker equipped 'Cuda, 440 Six Pack Super Bee, Challenger T/A, Demon 340, or a 426 HEMI-powered Charger during this era. But at the MCACN event, we can see many of them restored to better than new, or to their authentic former glory, including the mass production assembly line process – paint overspray and inconsistent build qualities. We also checked out a plethora of muscle cars known as "survivors" among the community of collectors and enthusiasts. There are also many cars on display that were just yanked out of barns, garages, or fields, rescued from rotting back into the earth. MCACN covers both ends of the spectrum when it comes to appreciating and recognizing the cars that shaped and motivated generations of gear heads on a global proportion.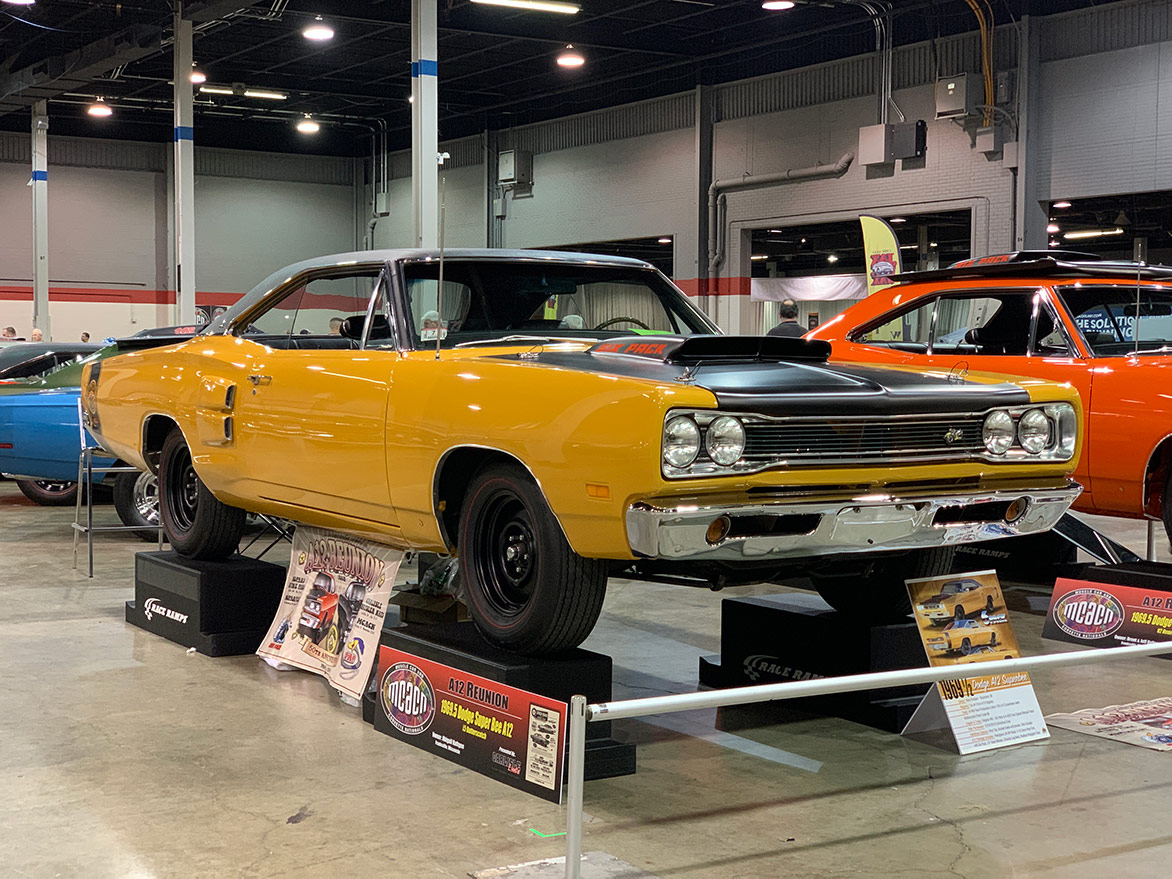 During this year's MCACN show, they paid tribute to some iconic cars from the 1969 model year in a 50th anniversary celebration. These included the 1969 440 Six Pack Super Bees and 440 Six-Barrell Road Runners, known as the "A-12" cars among the hardcore Mopar® community. There were also many "Winged-Thing" 1969 Charger Daytona's that made quite a bold statement for Dodge on the streets in both small towns and big cities…and on NASCAR's super speedways.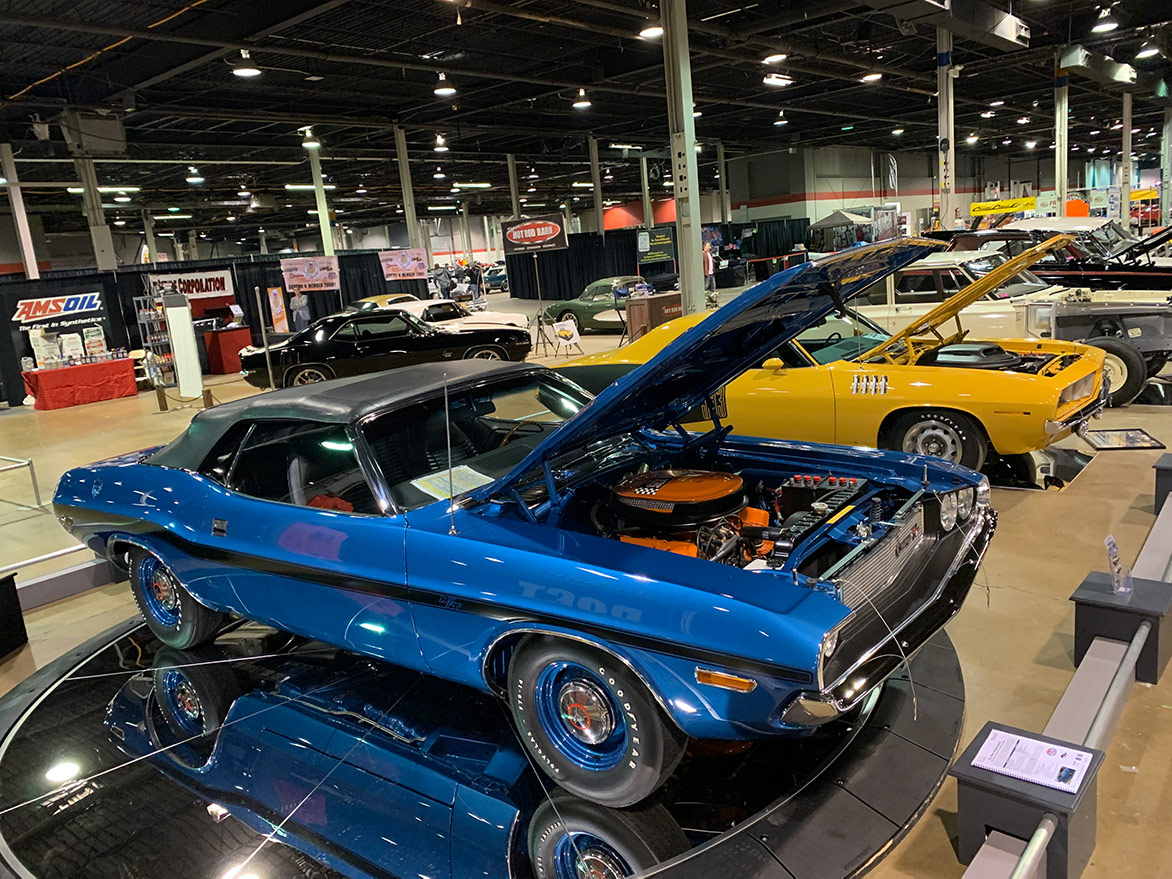 If you were too busy hanging up Christmas decorations or doing some grocery shopping for your Thanksgiving Day feast this past weekend and missed this year's Muscle Car and Corvette Nationals, we have a cool photo gallery for you to check out. We captured restored and unrestored Mopar® vehicles of every shape and color. Now imagine if you built a time machine and traveled back to the late 1960s or early 1970s and walked into a Dodge or Chrysler/Plymouth dealer. What would you end up driving out with?
Comments
Comments
Previous