Turning Something New Into Something Old?
3 years ago Showcase Video
By far, one of the most popular styles of restoration at any car show is the resto-mod. The resto-mod describes the transformation of a vintage vehicle through the modernization of its drivetrain and technology. When executed properly, this restoration practice allows a vintage car to drive like new and smooth down the road.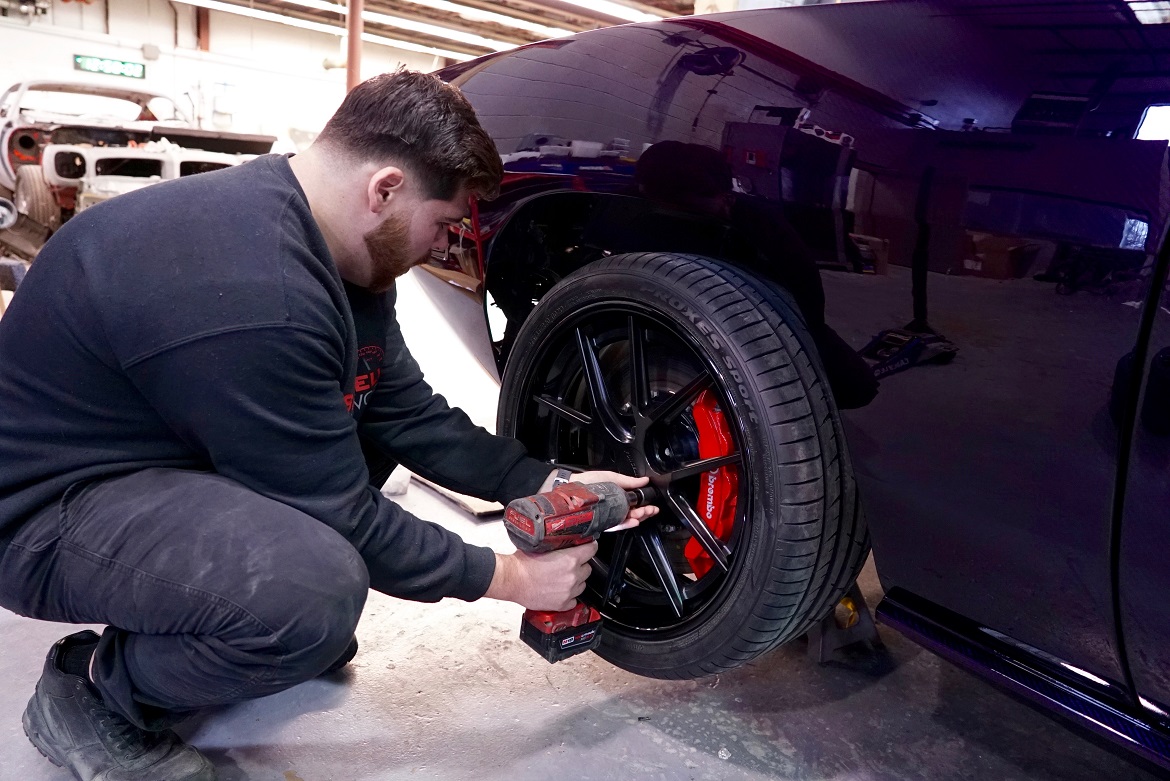 While resto-mod restorations have been around for decades, manufacturers have just recently caught up to supplying consumers with their demands for high-quality resources and parts. Still, even with easier accessibility to purchase parts, down to the nuts and bolts, it can take years to restore a classic car into a resto-mod.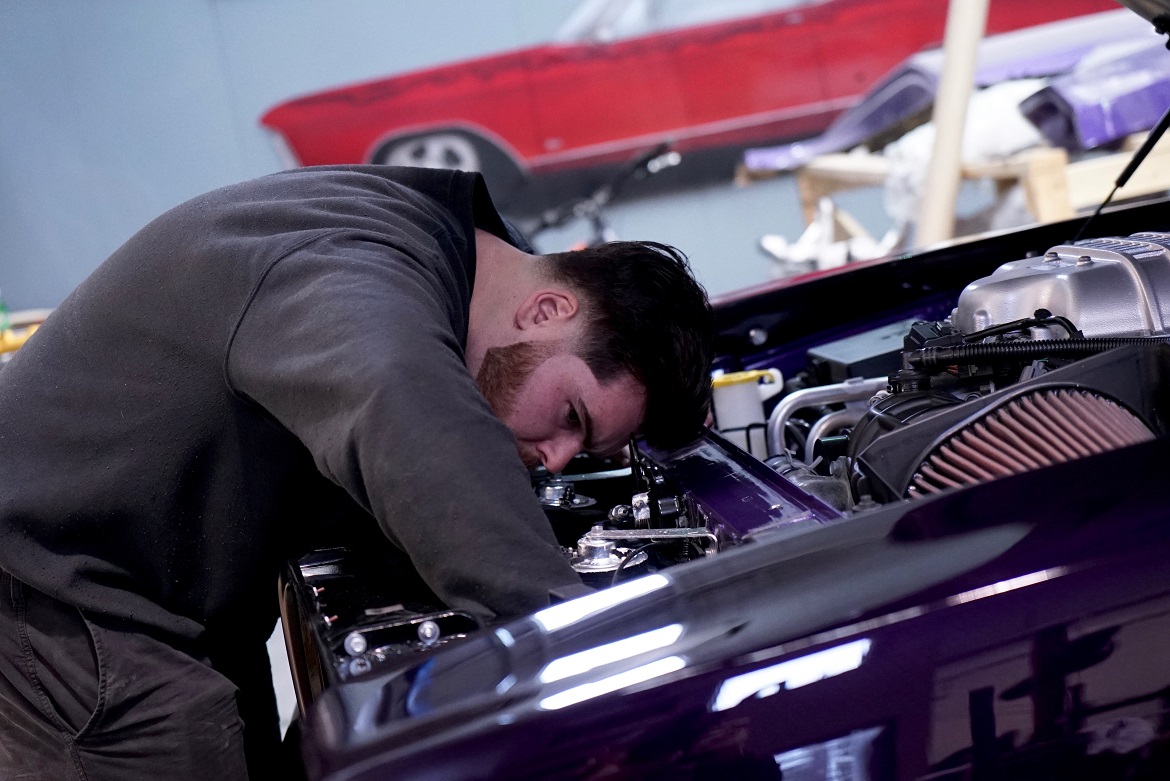 America's Greatest Hot Rod Show, also known as the Detroit Autorama, features custom hot rods of all makes and models from around the world, including resto-mods. Earlier this year, we attended the show, with a special interest in gawking at the newly restored Mopar® vehicles. While we would love to have spent extended time with every car in the expo center, time was not on our side. As we looked around, the shine of a black '69 Charger caught our eye. Almost a year later, we realized that it was not a '69. It was actually 50 years newer.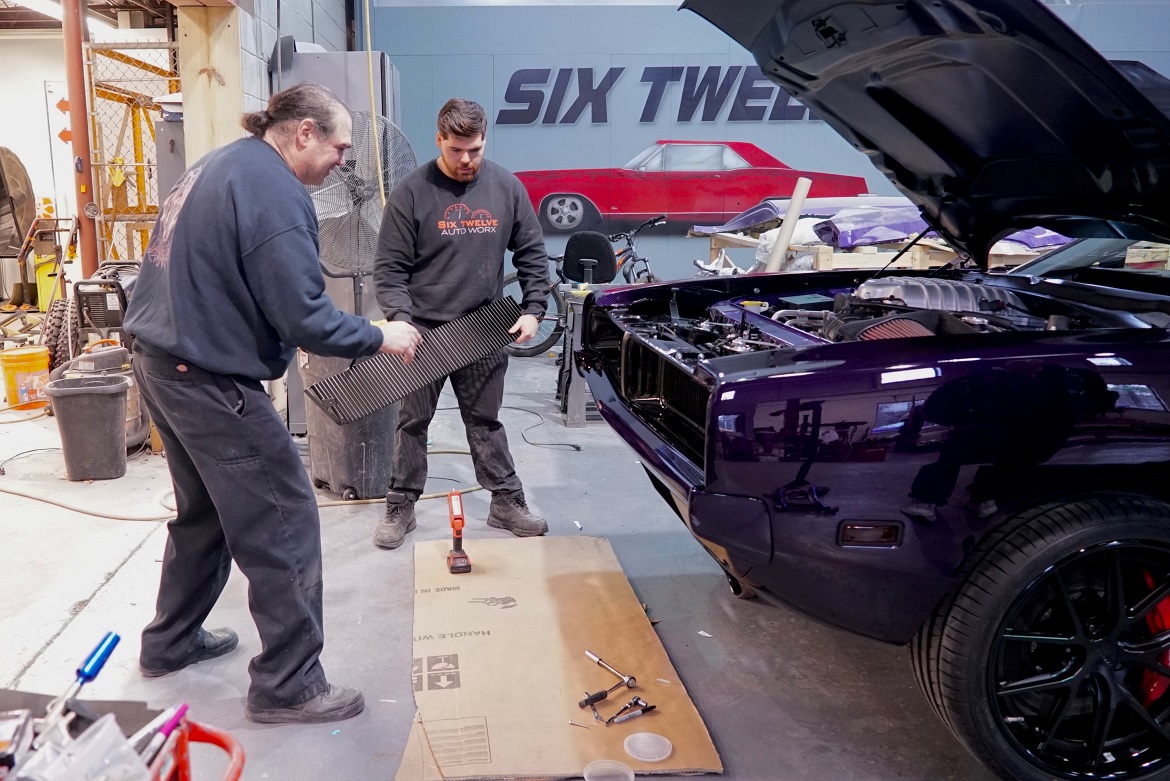 A father-and-son team, Louis and Danny D'Erasmo, own Six Twelve Autoworx in Nanuet, New York. Louis D'Erasmo, a veteran in the custom automotive scene, has over 30 years in the autobody business. This family team builds SEMA quality show cars and, most importantly, transforms brand-new Dodge Challengers SRT® Hellcats into 1969 carbon-fiber Dodge Chargers, just like that shiny black Charger we stumbled across at the Detroit Autorama.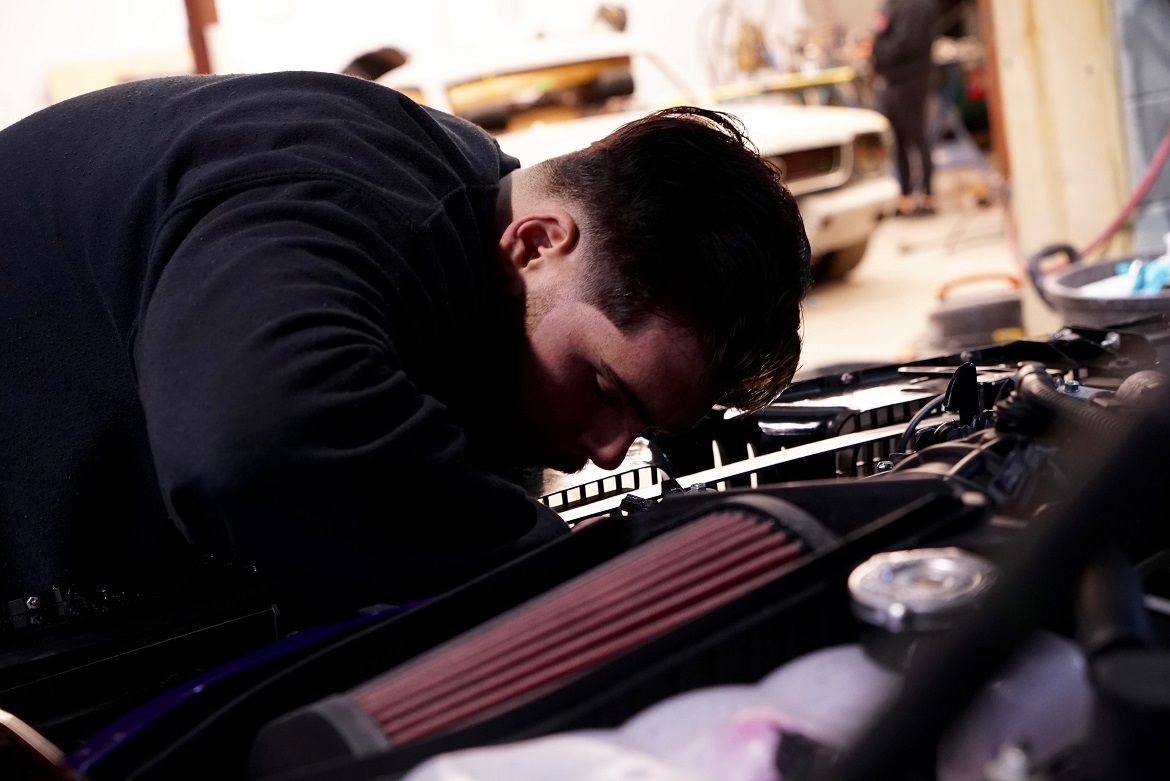 After hearing about their shop, we felt compelled to visit Six Twleve Autoworx in person. When we arrived, Danny and Louis were working on the final stages of the ultimate transformation: swapping the skin for the Challenger before it was shipped out to the next Mecum auction. The car was a spitting image of the one we saw in Detroit months earlier, except this time, the restoration provided a full carbon fiber body with a transparent purple paint job applied right over the carbon.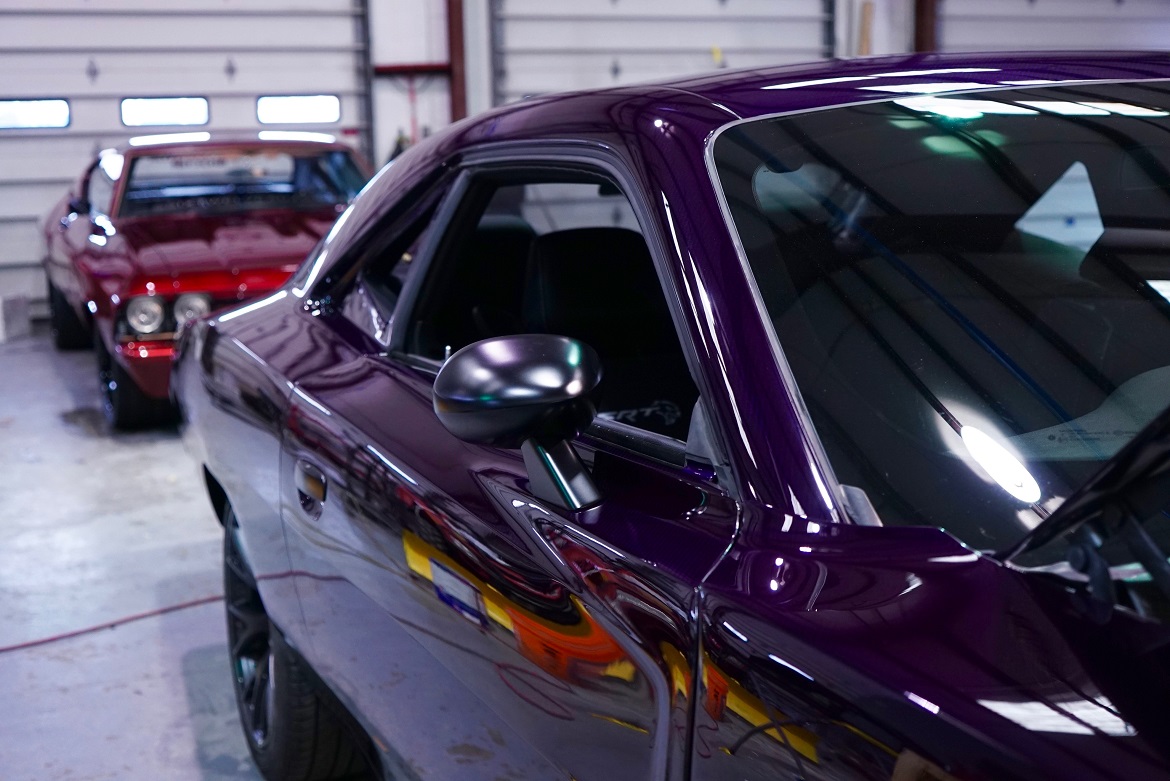 These carbon fiber creations made our jaw drop and symbolize the extensive modifications needed to make such a transformation. But this type of build prioritizes an untouched structure. Danny and Louis do nothing to compromise the structure by removing the steel skin and switch to carbon fiber on the unibody, door skins, fenders, bumpers and more. The mirrors, grille and other small parts are either hand-made or 3D printed with CAD. Upgrading to carbon fiber comes with an estimated 300 lbs in weight savings.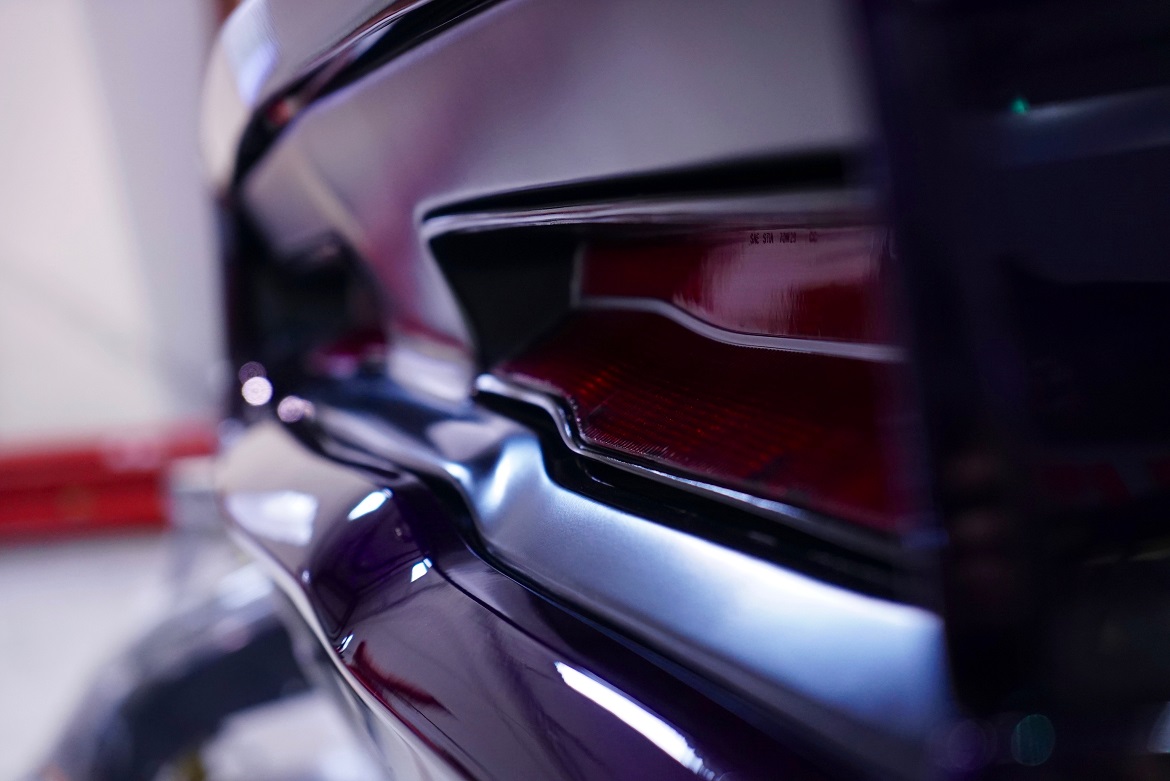 We understand the purist perspective, those who can't wrap their head around why anyone would put a Charger onto a Challenger, especially without creating a vintage Challenger look. For Six Twelve, the answer came down to measurements. The classic Challenger's dimensions and design are too far off and the transformation would not be as successful.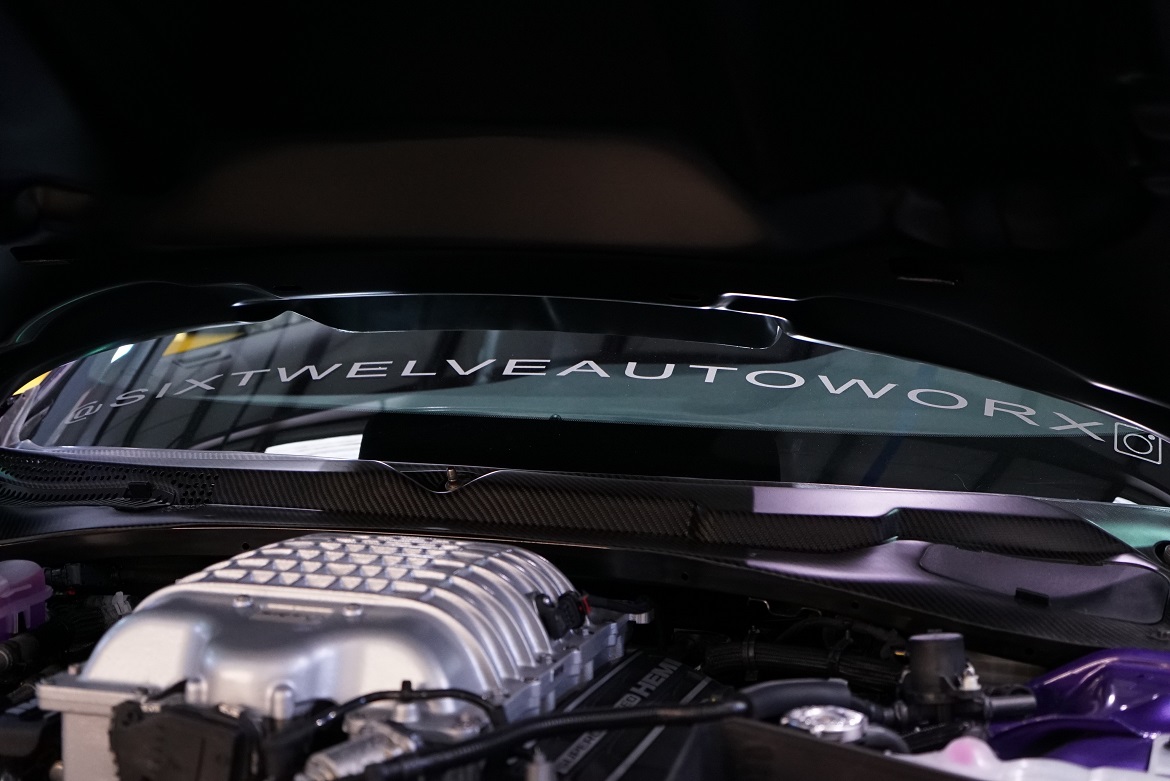 Currently, Six Twelve Autoworx maintains all factory options and safety features, which means that technically, these cars can rev into your local Dodge dealership and receive full service and maintenance like an OEM car. Currently, all of the D'Erasmos' restorations use aftermarket wheels, and in one of their builds, they reupholstered the seats. Danny plans to make body-builds to suit the performance modifications, roll cages, interior and sound system upgrades. He's patiently waiting for the right client who wants a custom spec.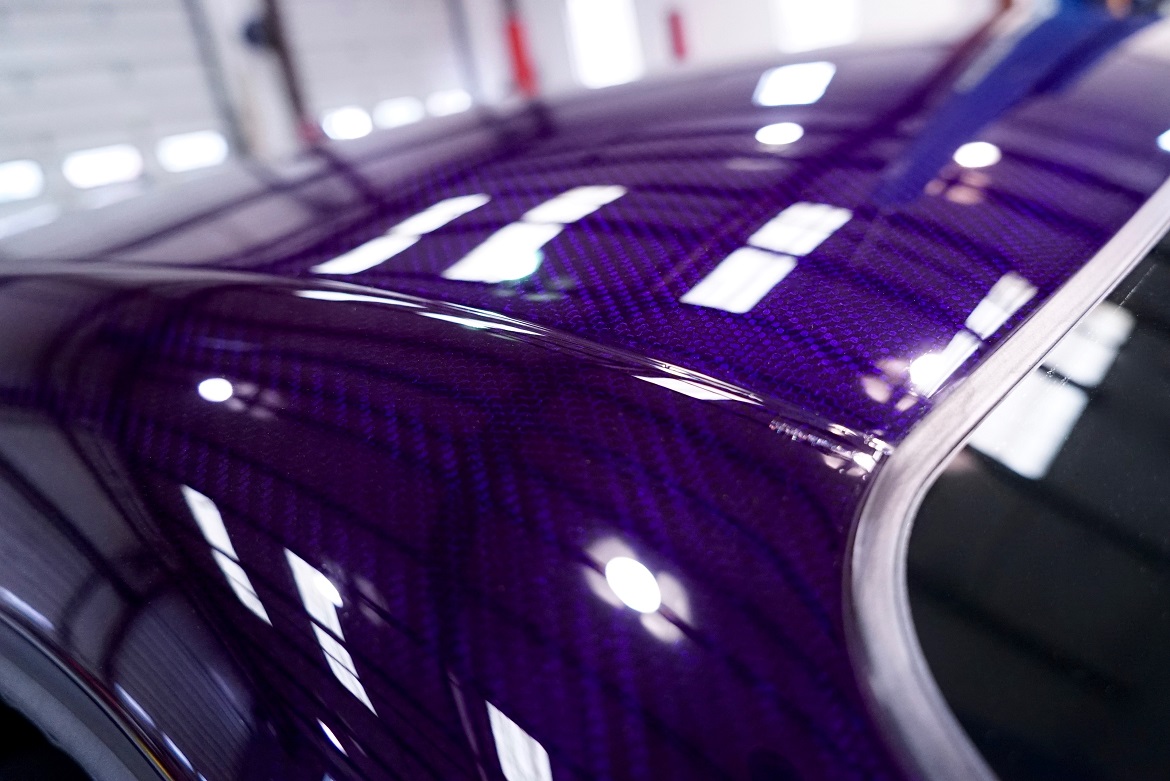 Danny and Louis D'Erasmo have already transformed three 2019 Challengers into 1969 Chargers, with an expected 10- to 12-week turnaround for each build. At this rate, the father-and-son duo plan to produce a total of 10 for 2020.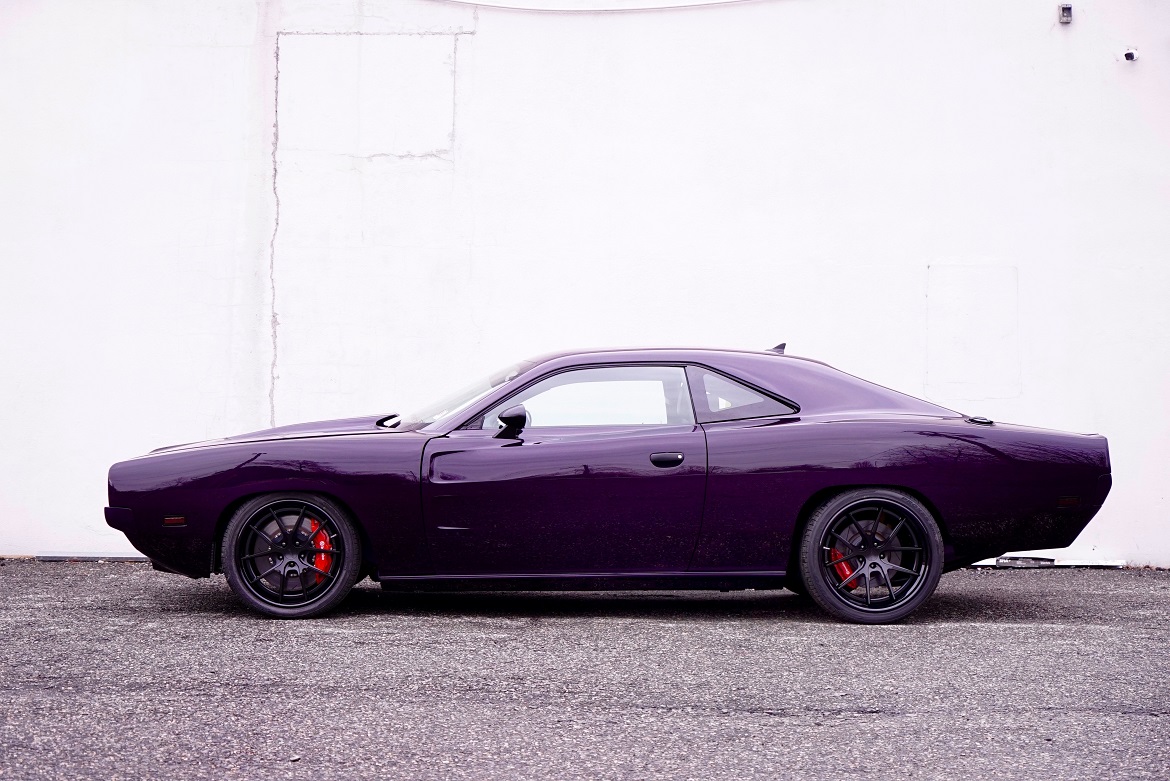 The transformation featured in this write-up will be available this Saturday at the Mecum auction, lot S38.
Interested in your own custom spec? Prices start at $90,000, plus the cost of the Challenger.
We're excited to follow Six Twelve Autoworx, not only to see what they come up with next, but also how they will keep improving not just their designs but also the auto industry.
Author: Matt "SRTaddicts"
Photographer: Ultra View Media / @UVMEDIA7
Comments
Comments