Dodge in the Desert: Barrett-Jackson Scottsdale Preview
3 years ago Events
January is Awards Season in Hollywood: Every group has some sort of gala where the stars come out in their fanciest clothes collecting trophies for pretending to be someone or something they're not. But vehicles have had a long connection in films and TV, sometimes eclipsing the humans on screen. We are headed to the first Barrett-Jackson auction of the year in Scottsdale, Arizona, and there are a number of lots we are watching that evoke memories of some of our favorite TV shows, films and actors … even if they weren't actually in those shows. Let's take a peek…
1992 Dodge Stealth Lightning McQueen Tribute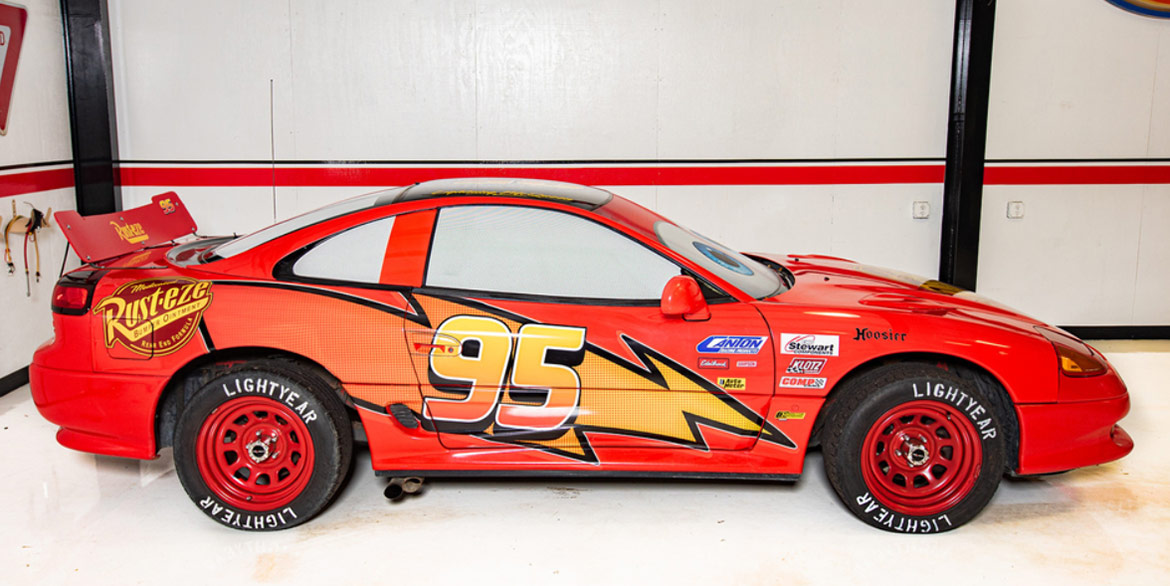 The Carfax on this one is rough: rear impact, front impact, left front impact, impact with another vehicle … so with this much gone wrong, how do you make it right? You turn it into Lightning McQueen! Lightning was never actually referred to as any specific vehicle … he's just a racecar … but this tribute certainly draws a crowd everywhere it goes. Underneath, all the original Stealth stuff is there: the V6, the automatic transmission … but you've got to figure this will sell cheap … and the smiles it'll get at every corner are surely worth it.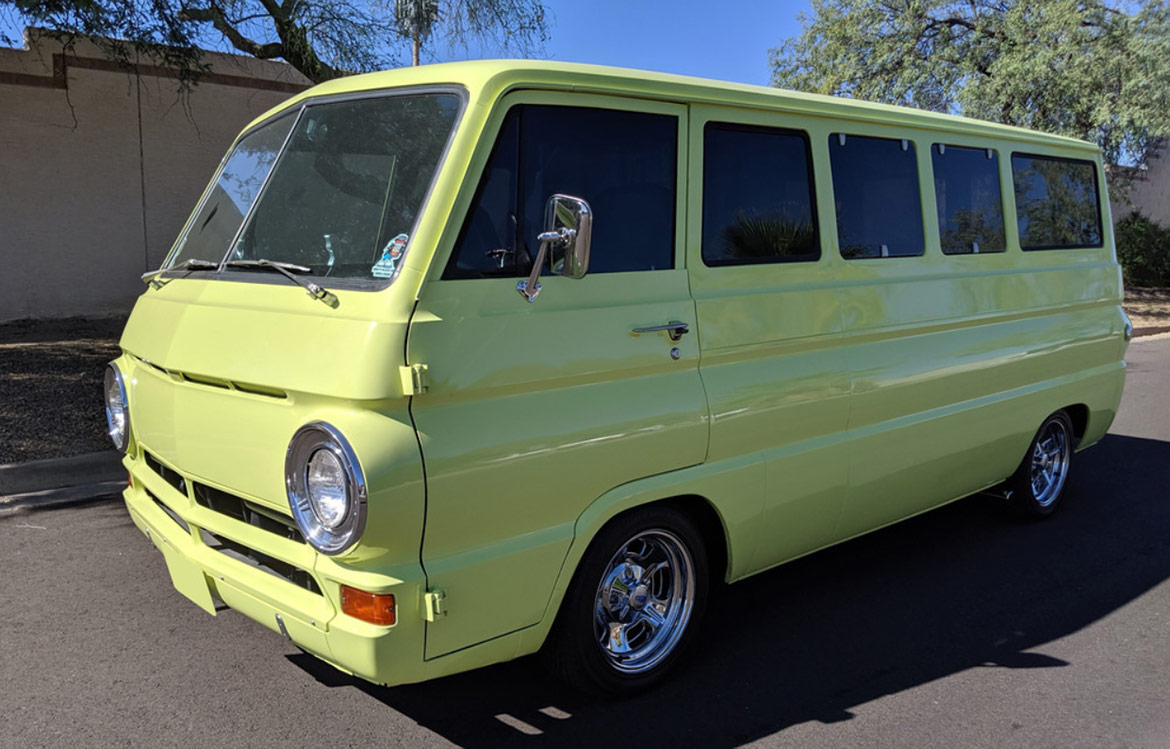 Speaking of the movie Cars, Tom and Ray Magliozzi of Car Talk fame bought their brand of dad jokes to the film; Tom was depicted as a 1963 Dodge Dart convertible and Ray was an A100 van. This A100 has a smooth hotrod appeal: yellow paint, chrome wheels and a great stance. Nothing terribly fancy underneath: a 318 V8 and automatic transmission, but these have fantastic curb appeal and give you a great excuse to say "Don't drive like my brother."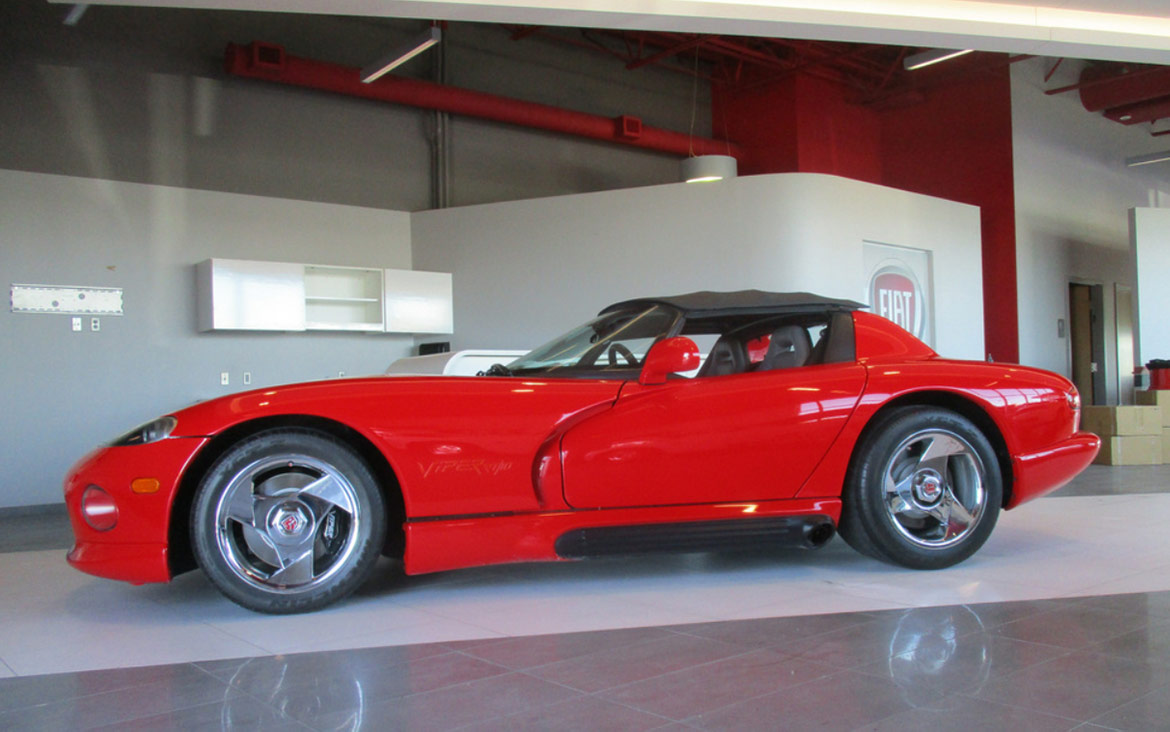 In the early '90s, the Dodge Viper set the world on fire: A rip-snorting V10 engine and those curves made anyone behind the wheel look like a superhero. That inspired the 1994 debut of the TV show Viper, where the car was part of a fictional federal crime fighting team. It was about as good as you'd expect that to be (hint: it wasn't!), but it was fun watching the cars. This particular Viper is super original and has just over 300 miles on it – a time machine back to the beginning of what became a 25-year legend!
1968 Dodge Charger R/T 426 HEMI®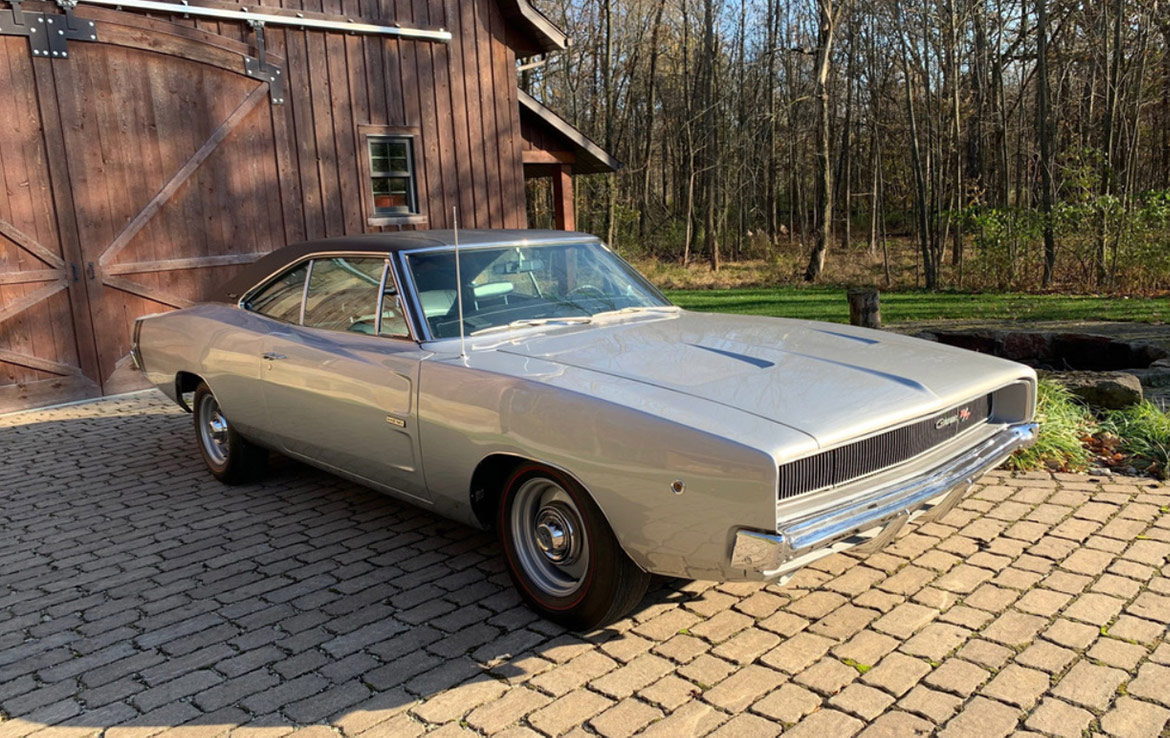 There's been a bunch of recent buzz about a particular green movie car driven by a famous actor in an equally famous chase scene. In that film, he was chasing a 1968 Dodge Charger through the streets of San Francisco and if you watch closely, the Charger lost a hubcap. Check that, the car actually lost EIGHT hubcaps during the scene. Despite the continuity mistakes, that cemented the Dodge in the world of car enthusiasts. This one at Barrett-Jackson will certainly give you reason to talk about movies … and you'll do it in a hurry as this is a near perfect restoration of one of only 211 '68 HEMI engine-powered, 4-speed Chargers!
The Phoenix metro is a fun place in general … and in the middle of winter, the weather is about perfect. Expect lots of sunshine, cool (even chilly) temps in the morning, but 60s and 70s for daytime highs. If you can break away from the auction, there's plenty for a car enthusiast to take in.
Superhero Saturday is a fundraiser put on by local police that includes a car show.
We have friends in local clubs too; don't be afraid to check in with the Arizona Viper Club or the Arizona Modern Mopar® Club.
Of course, we are bringing our Dodge Thrill Rides for another year of showcasing amazing machines while letting you ride shotgun around our custom designed drifting course … for FREE!
Scottsdale is more than just an auction; it's a full-on lifestyle event. Watching it on TV is fine, but in person, it's a whole different beast with luxury vendors, fashion, artwork and top-notch hospitality. Keep your eyes open too: You'll see TV and movie stars there. But this time, the cars are the stars. See you there!
Comments
Comments