All Heart … Right in the Heart of the Motor City
2 years ago Showcase
DETROIT SHIRT COMPANY
For native Detroiter Jim Drysdale, a few false starts – and a lot of self-motivation – launched him into his passion for retail.
"What started for me as a Liberal Arts degree turned to a semester of engineering, which evolved into a master's degree in training and development and a career developing training for companies," explained Drysdale. "But I still hadn't found my forever career."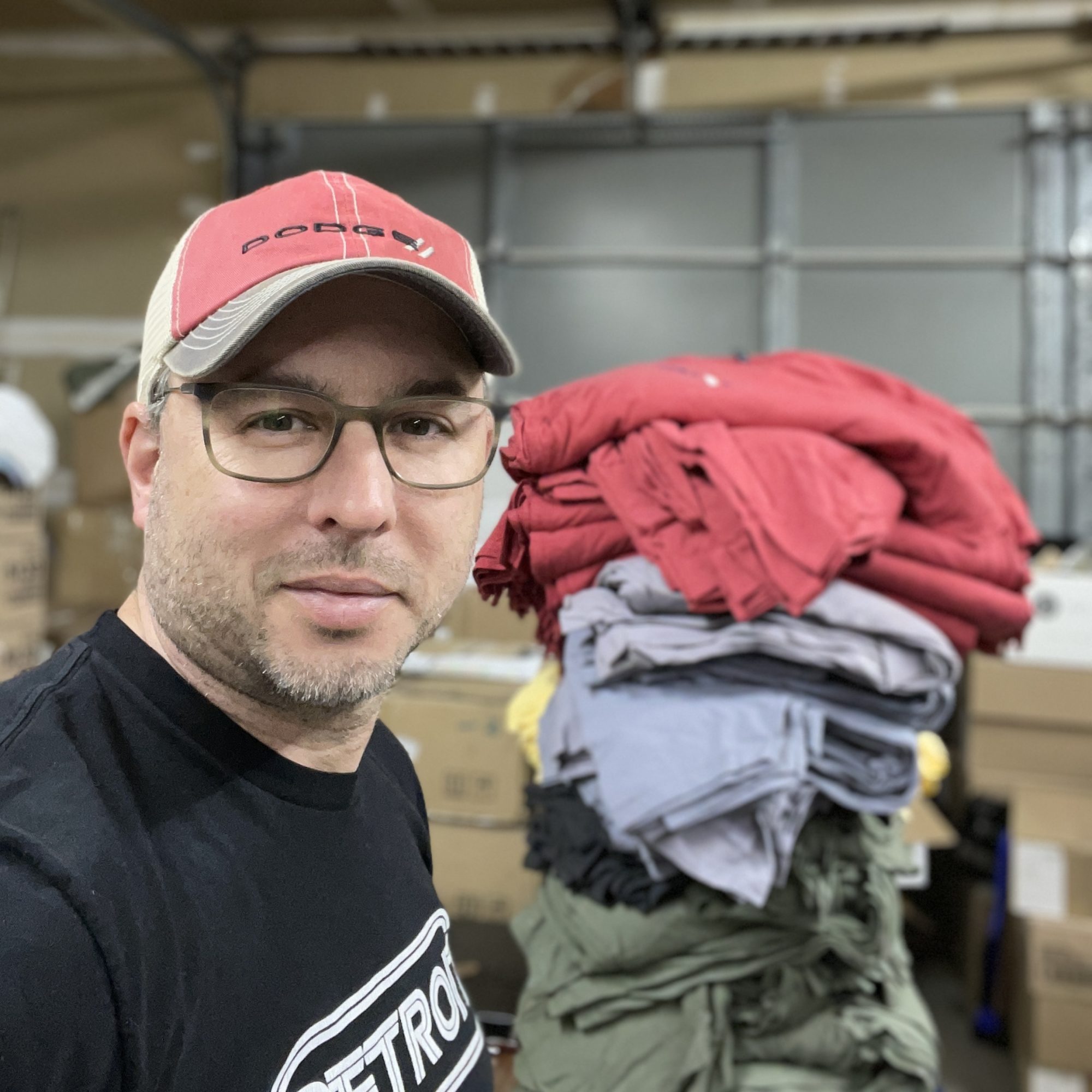 When it came down to it, Drysdale always had a passion for retail.
"Retail has always fascinated me. I see it as providing a product that a shopper wants bad enough to spend money that may have taken them 2-3 hours to earn."
But it wasn't until he met a graphic design student, a guest at a family holiday party, that he got the idea to create a royalty-based program for artists who created T-shirt designs.
"Even then, our focus was Detroit-based merchandise," said Drysdale. "But what I found, at least at the beginning, was that suburb stores were leery of selling items with the Detroit name. After hearing dozens of 'no's' to selling our wares on consignment, I ended up giving shirts to retailers and telling them they only needed to pay me if they sold."
And sell they did.
As they became increasingly more popular, they gained the attention of some influential decision-makers at then Daimler-Chrysler.
"Back around the time of the 'Imported from Detroit' campaign, the brand guys were looking to support the campaign with inspired, high-quality wearables. They decided Detroit Shirt Company was the obvious choice because three of the execs already had our shirts and loved the quality," Drysdale recalled.
That quality likely gained them a customer named Ralph Gilles, then President and CEO of SRT® Brand and Motorsports.
"When Ralph Gilles wore our Detroit Grigio shirt at the 2013 New York Autoshow Viper introduction, things really took off for us. People went nuts for them."
The next thing Drysdale knew, he was offered a license with Dodge to use the Hellcat and Viper logos. The trend continued until he was licensed with all of the brands.
Today, Detroit Shirt Company is one of the lead creators of Chrysler, Dodge, Jeep®, Ram and SRT wearables – an achievement Drysdale attributes largely to never cutting corners on quality or service. Look for Detroit Shirt Company online and around the Motor City suburbs.
Comments
Comments