"Rev"amp Up Your Garage With ZIC Motorsports Steel Signs
12 months ago Showcase
We know the garage is where most of our people like to hang out. Whether it has tools scattered about and an oil-stained floor, or it's a pristine showroom fit for a king, we all like to show our passion for the automotive brand we love. Enter ZIC Motorsports.
ZIC Motorsports was started back in 2017 and built purely on passion and determination. After many years of working a full-time corporate IT job, Tom Zajac came to a crossroads in his life … a fork in the road, if you will. While Tom had a secure job, his passion lay with cars. At a very young age, he had an interest in dressing up his cars and other sources of transportation. Before he was old enough to drive, he would tape baseball cards in his wheel spokes to get the bike to make some noise on the road. After months of mulling it over, he finally decided to make the leap of faith and leave his corporate job to follow his dream and start his own company.
The original vision for ZIC Motorsports was to create a line of custom cars – and while they do offer performance parts, we're here to talk about their badass signs. Sure, you can find Dodge signs all over the internet, so what makes ZIC Motorsports signs so special? "The production of our signs started years ago with a friend who developed and patented a better process of bonding images to steel and clear coating them. We joined forces to really bring some amazing high-quality, made in USA, automotive inspired signs to market", says Zajac.
Collectors today spend thousands of dollars in the old porcelain signs that ultimately chip, crack and rust. Porcelain sign making has become a craft that has been replaced by other materials due to the difficult and expensive production process. "Our new process is less expensive, faster and rivals the quality of the past signs," exclaims Zajac. "We are becoming well-known in the marketplace for our heavy-duty steel signs. As we acquire new licenses, we start with some of the most popular modern logos and work into the vintage vehicles. The challenge we usually face is getting the high-quality images of the logos that we're trying to produce. For some older logos, the artwork is just not available. We must purchase the emblem and digitally photograph them in high definition. We capture everything including the imperfections in casting of emblem, which makes our signs look more authentic. There will always be knockoffs but never as good as ours. Typically, they are made of thinner metals that bend, peel, fade and don't hold up to the outdoor elements. Most of the automotive signs that you'll find in the market today are the cheap tin signs and often not officially licensed from the OEM."
ZIC Motorsports is just getting started with their Dodge sign collection and plan on adding many new modern and vintage designs. They are currently working on developing new signs that will feature the actual vehicle cut out like the Dodge Charger and Challenger SRT® Hellcat. "I've always liked the 1969 Dodge Charger R/T as an iconic classic Dodge muscle car. Today, the Dodge Challenger Hellcat is my favorite Dodge muscle car, it's a total beast. It looks, sounds and drives like a true American muscle car, so it's a no-brainer to roll out Hellcat signage," says Zajac. Tom admits working with Dodge has been exciting. "They use a lot of fun characters to represent the different models and trim levels. This allows us to design and produce some really unique and fun signs."
So, what are Tom's favorite Dodge signs? He admits it's a hard question to answer, but if he were forced to pick, he would choose the three below "in no particular order," Tom adds.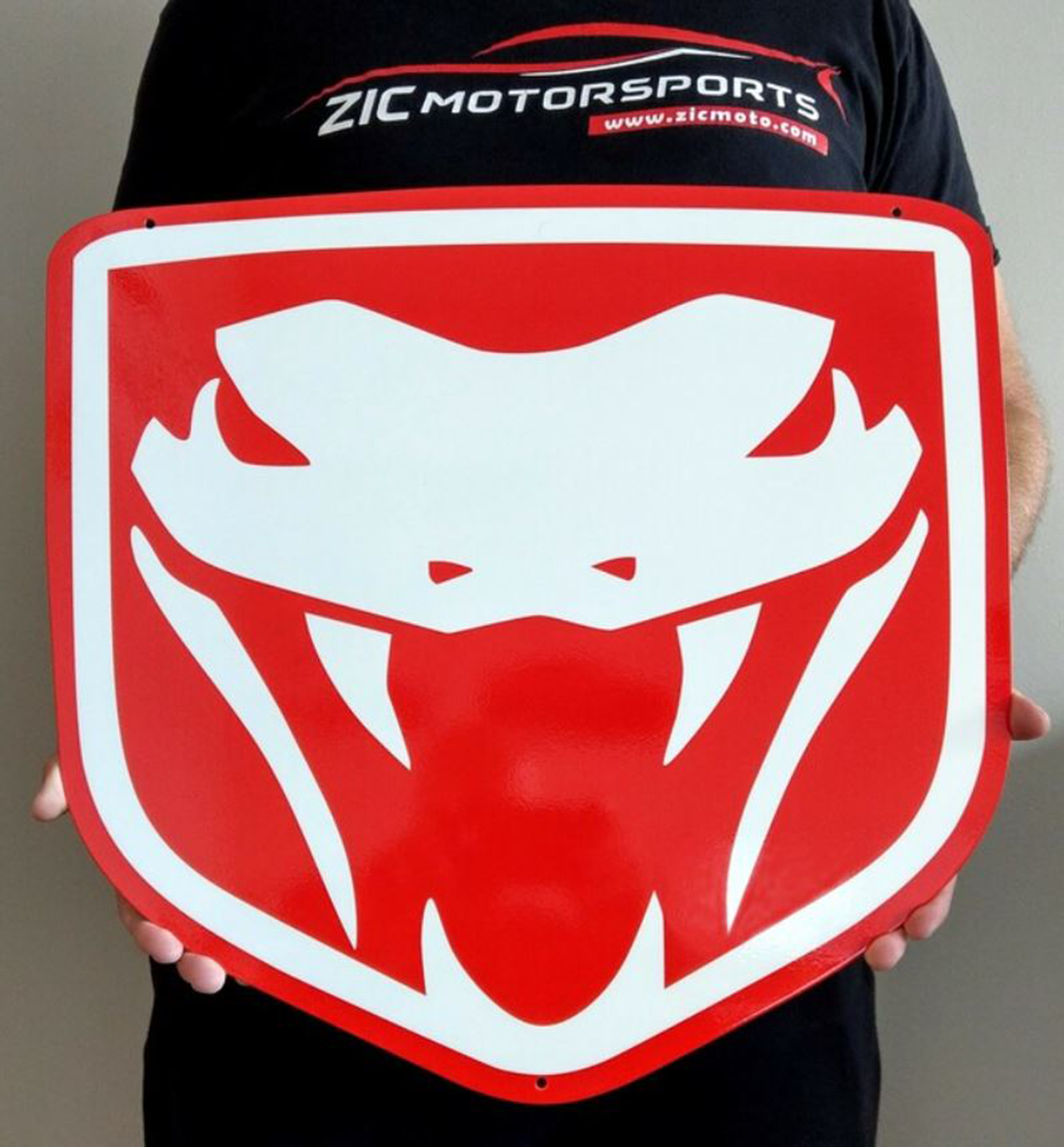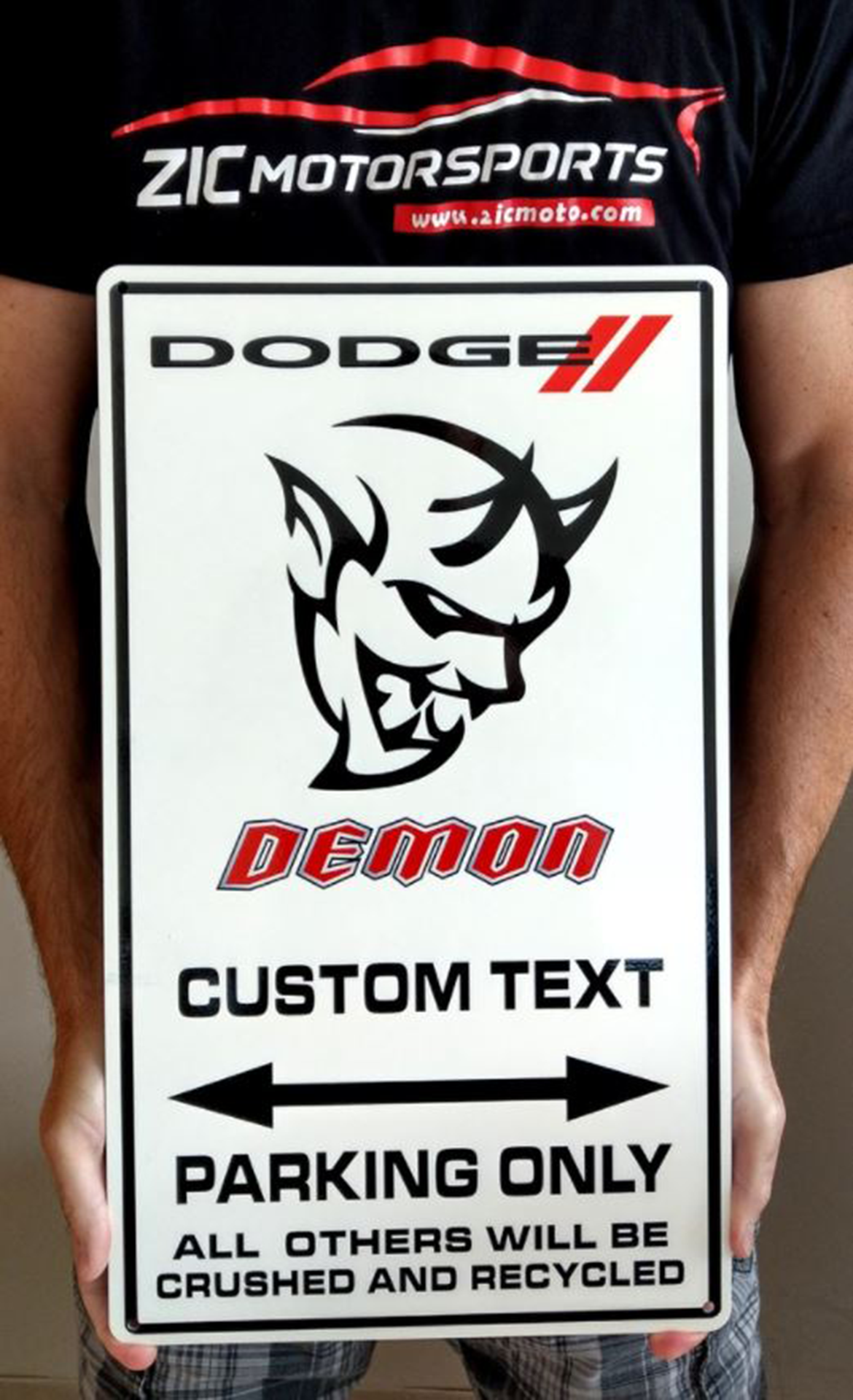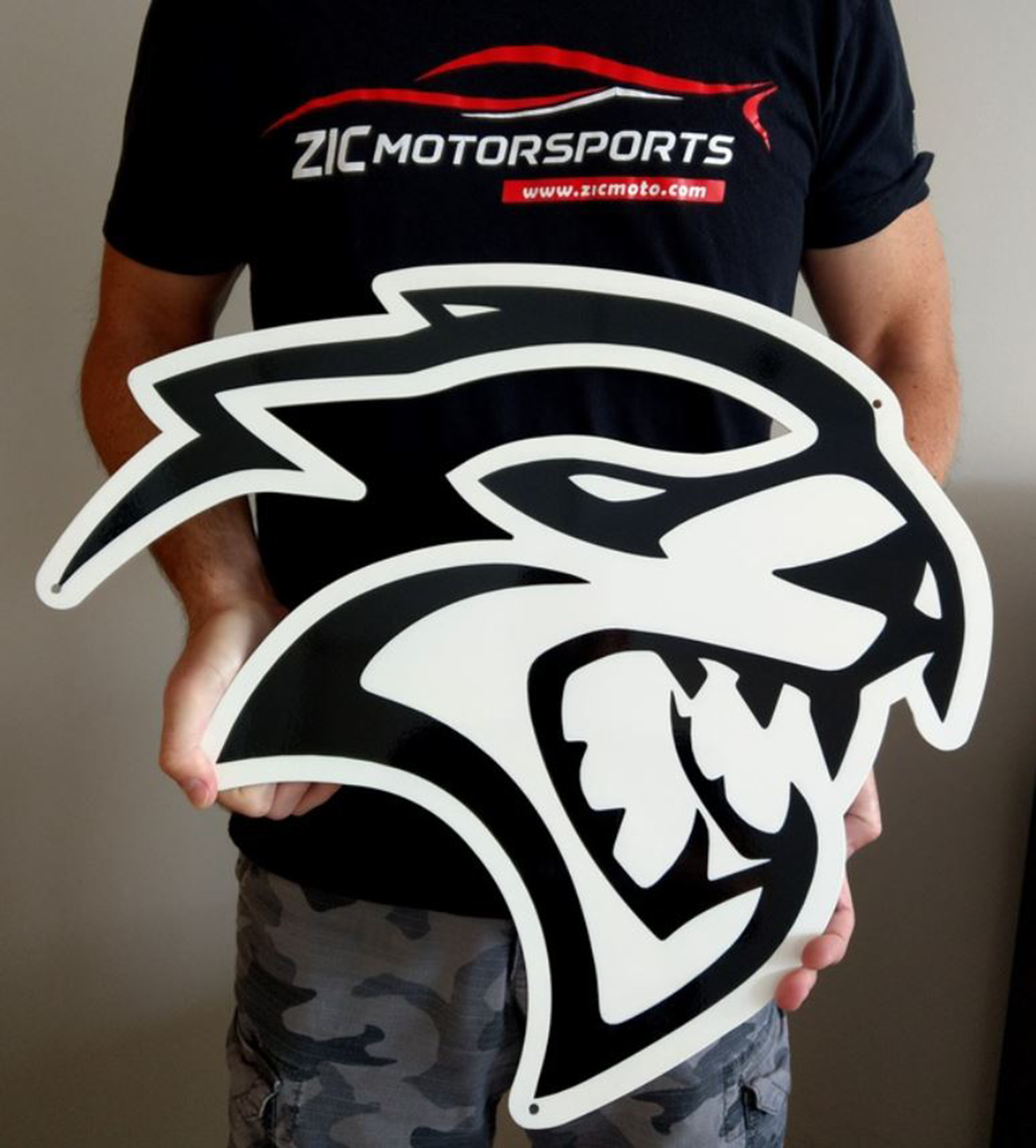 From magnets to large signs, ZIC Motorsports has something for everyone. Check out their signs and let us know which ones are your favorite!
Comments
Comments
Previous