Remembering Jeff "The Mayor of Mopar®" Smith
8 months ago Owners + Clubs Video
In my profession, you meet many passionate enthusiasts who love cars and the community of fellow gearheads. Jeff Smith epitomized all those traits and more. He was the ultimate brand ambassador of the Dodge//Mopar® HEMI® Shootout, and his consistently fast TorRed Challenger R/T Scat Pack 1320 was a familiar sight in the staging lanes and winner's circle at many NMCA events these past few years. With his untimely passing, Jeff's constant smile, friendly demeanor and positive attitude will be missed by fellow competitors. He was only 62, but had the soul and energy of someone half his age.
The Tennessee native gave the new Challenger 1320 its first win back in 2019 at the NMCA Memphis race. Jeff quickly learned how to hustle his Challenger down any drag strip and shared that valuable knowledge with fellow racers, especially rookie competitors making their first pass down the track.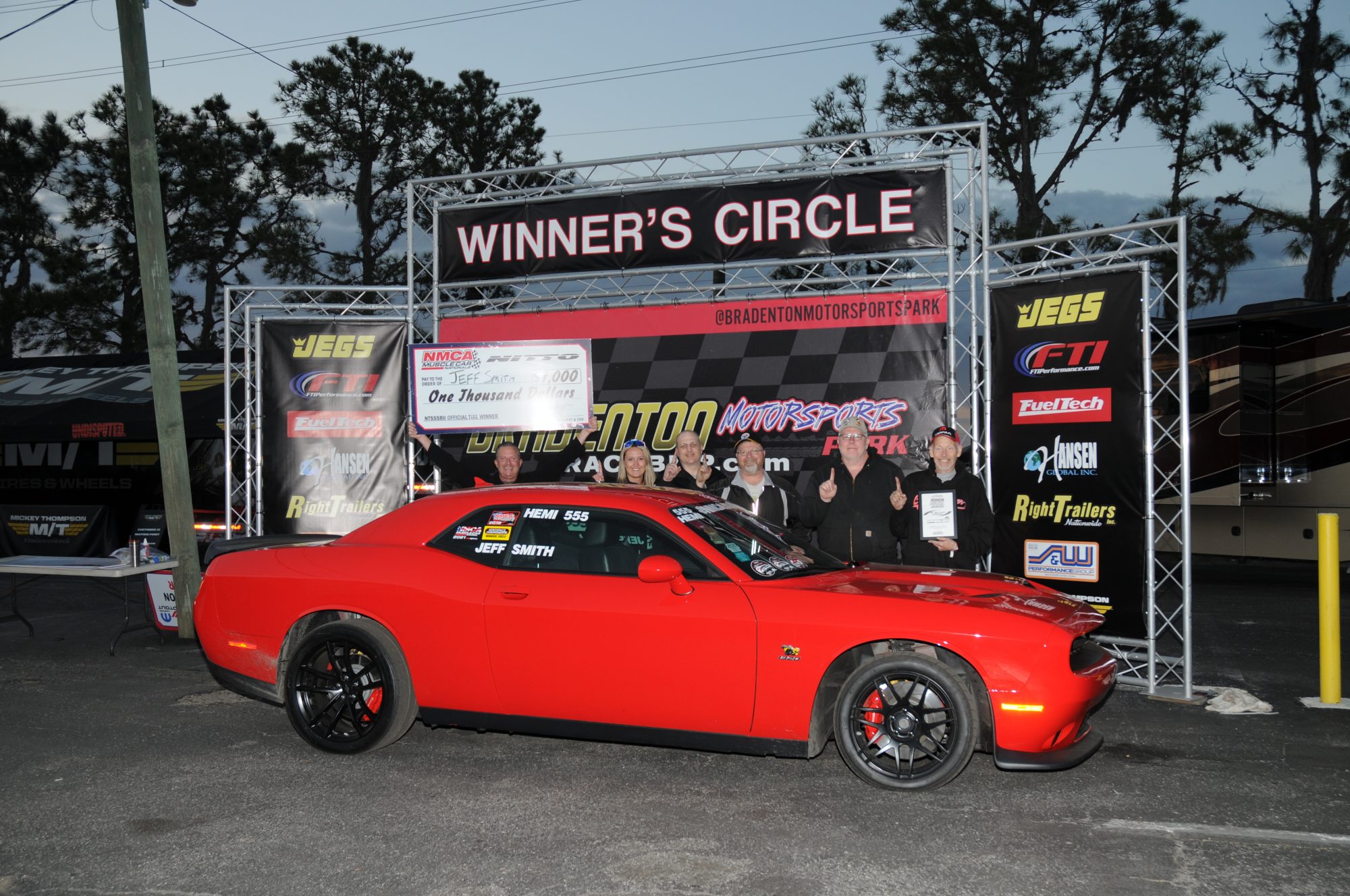 I recall how Jeff and I used to bench race in the pits talking about 60-foot times, tire pressure settings for drag radials and proper launch techniques to get our HEMI engine-powered Challengers to hook-up. Jeff even went searching through the Norwalk pits looking for some wheel spacers as the narrow front rims I was trying to bolt onto my Challenger Scat Pack would not clear the production brake calipers. That was the kind of guy Jeff was, always helping whenever he could to make sure everyone had a good time. We had so many great conversations, talking about Scat Packs, SRT® Hellcats and SRT Demons while hanging back in the lanes, waiting to make our runs.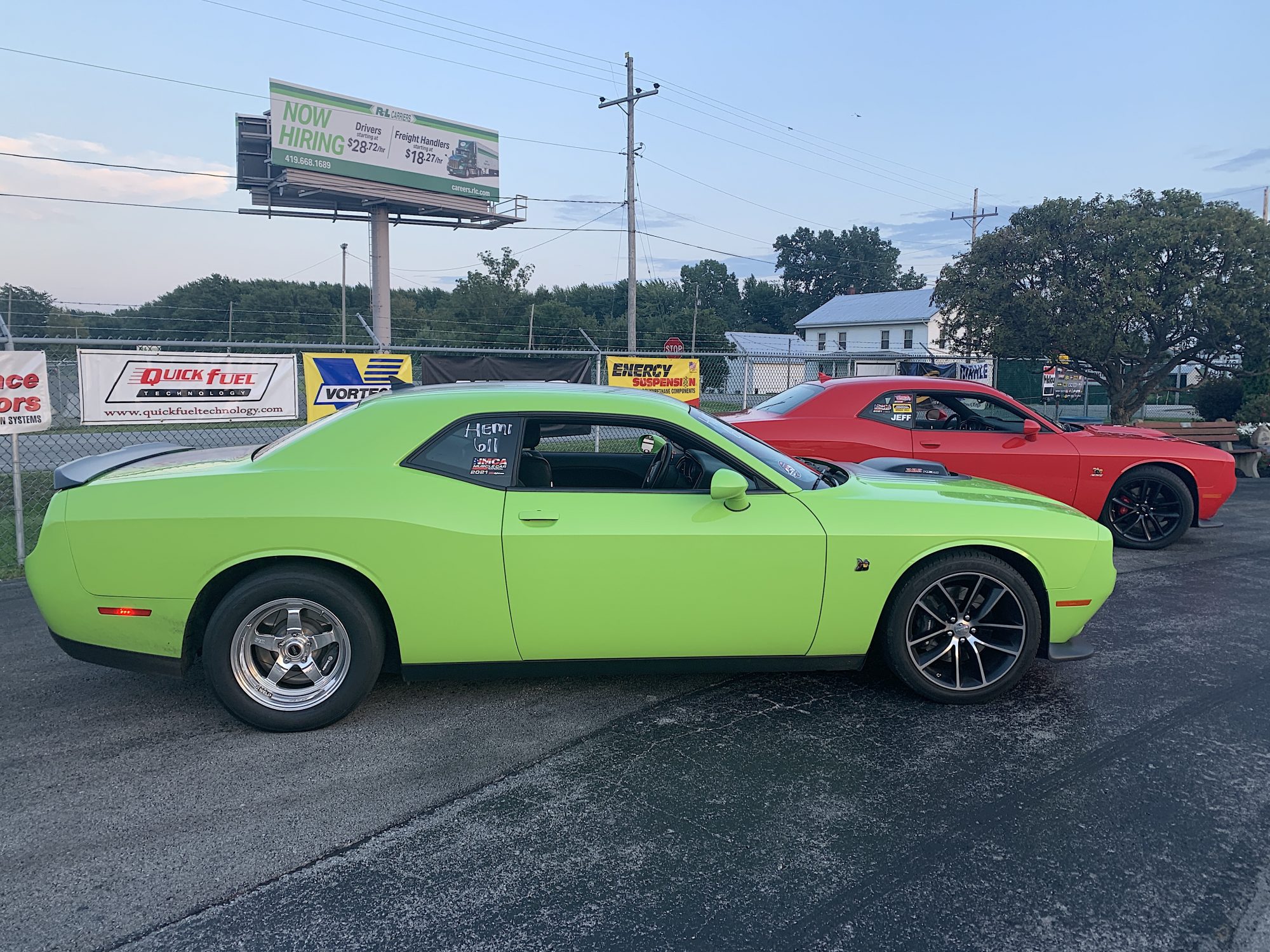 Jeff's contagious and fun personality touched so many folks, including Scott Sparrow, Digital Contributor and Videographer for the NMCA. "It's not often you meet a person like Jeff. A person so kind and considerate that I actually second guessed his sincerity. How could someone be this nice and not have a hidden agenda? Nope, that wasn't Jeff. This man was the real deal, an old-school gentleman who not only became a good friend of mine, but to anyone who pulled into the pits. Jeff was true to himself, true to others and true to his affection of the Dodge Brand. He loved his car, but as time passed, it was obvious to me that his love of people was the fuel that really powered him. I will miss his smile, warm handshake and infectious enthusiasm. There just aren't enough Jeff Smiths in the world these days."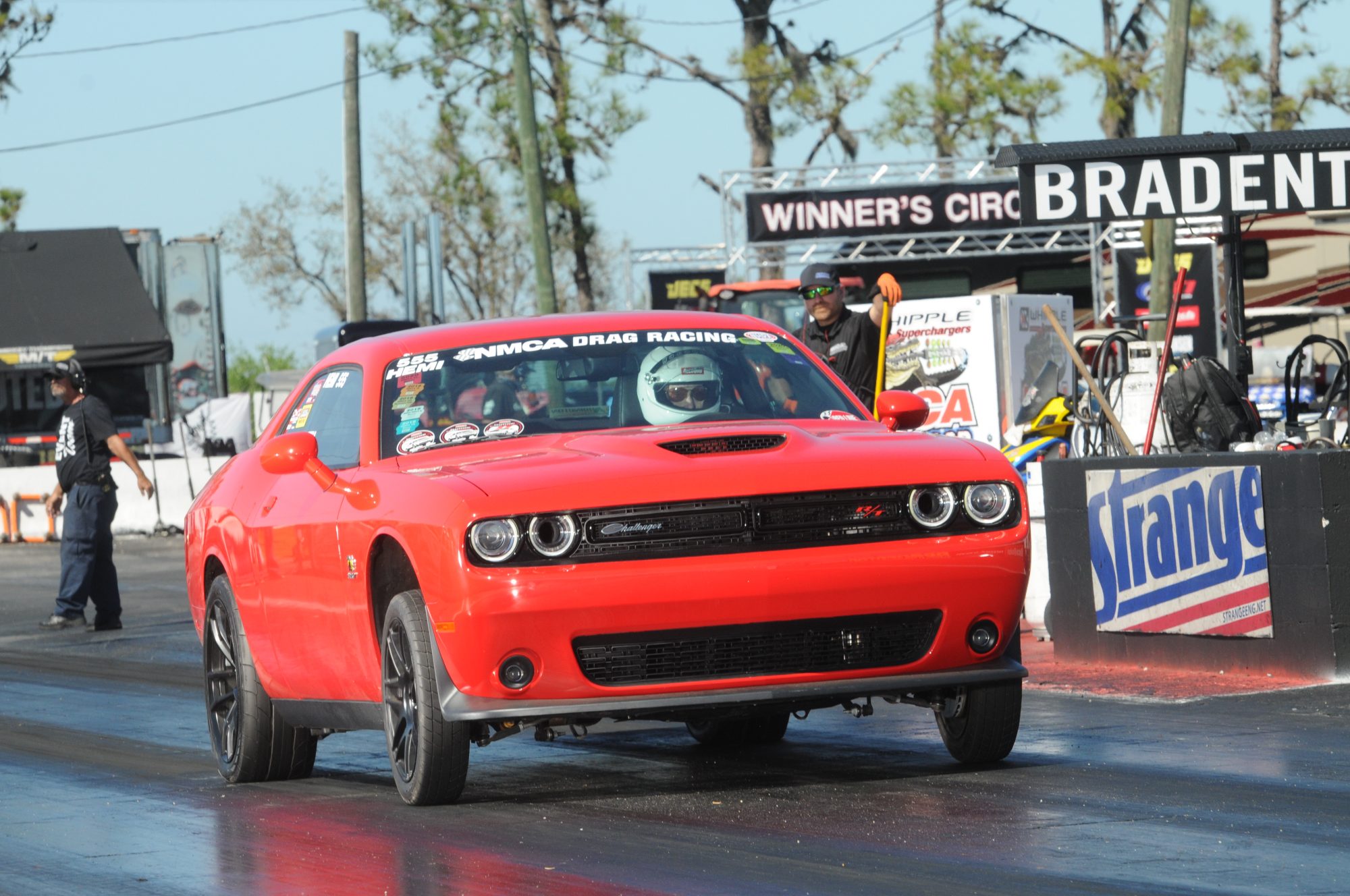 Among the racers he lined up next to, Jeff also made a huge impact on them as fellow Challenger 1320 competitor Kaleb Kelly recalls. "My wife, Marilyn, and I met Jeff at the Norwalk NMCA race in 2019 where he and I were racing the 12.0 index in our 1320s. We formed a very strong friendship with him, as well as Al Scanlan and Jess Richards, at that year's event, a camaraderie that continues today. We would all see what events we were attending in the schedule and try to pit by each other. There were times at later events where Marilyn and Jess would take turns on watching his dog 'Dodge' in the pits. He rarely talked about himself because he was always interested in how you were doing. He was always enthusiastic, always smiling and always having fun. He constantly had a positive outlook, even if he lost a race. This sport can introduce you to people who genuinely and sincerely call you a friend. Even though you'd love to beat them on the track, you love even more to see them win. Jeff was exactly that. We loved being around him and the few years we knew him were not nearly long enough. We will cherish our memories and miss him dearly."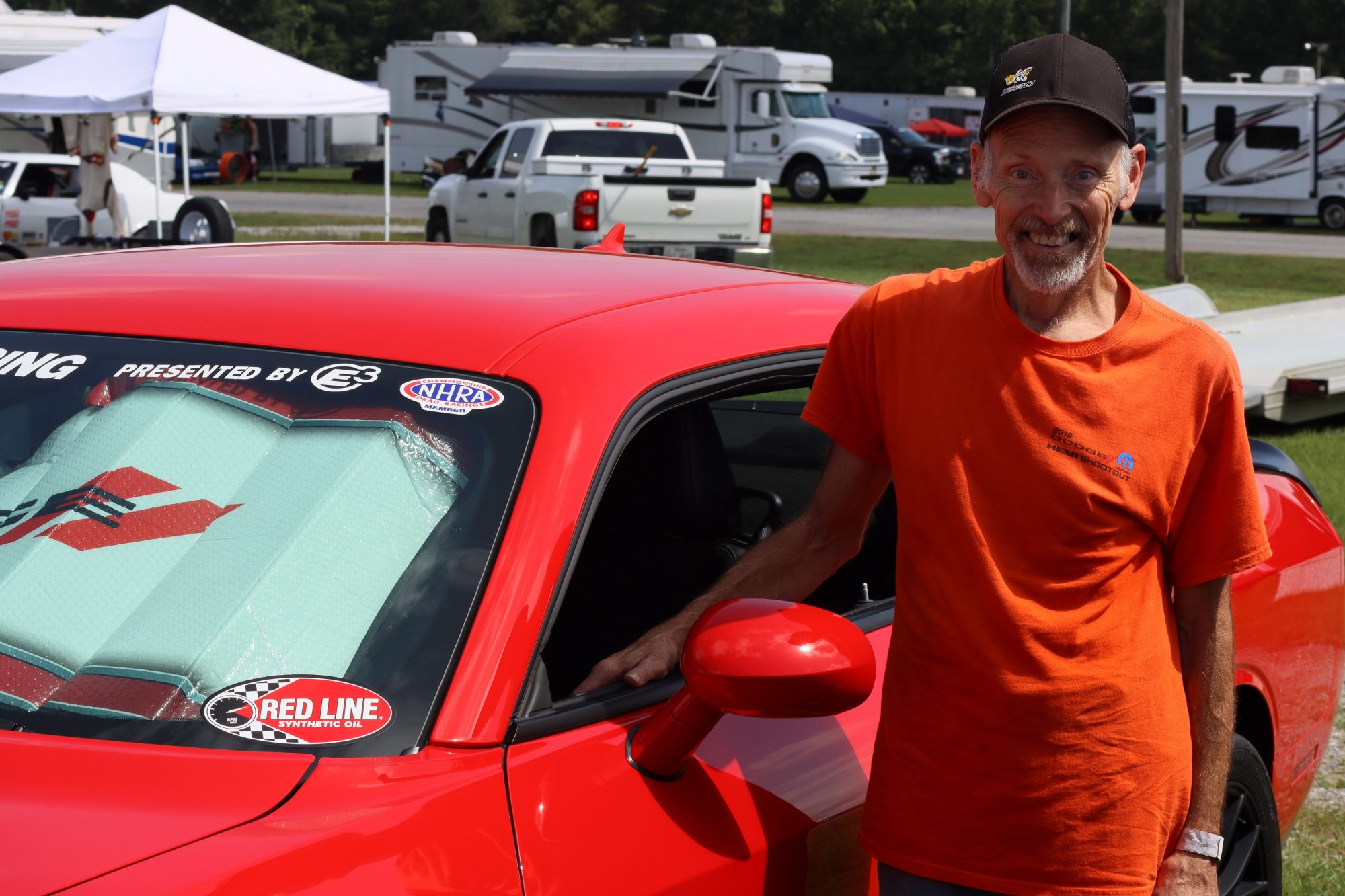 Jessica Richards was another competitor that had the pleasure of racing with Jeff. She met him in August 2019 at the NMRA Norwalk event and it was her first race with her 2019 Challenger SRT Redeye. "Jeff approached me as I was also being interviewed by Scott Sparrow for DodgeGarage and his energy and excitement to meet me was something I have never experienced from anyone before! That day, he took me under his wing and eventually became what I considered my 'dad at the track.' Jeff Smith was a man who knew no strangers as everyone he came across became friends with him. He was one of the most passionate racers I have encountered and became known as the Mayor of Mopar in the NMCA community.
"My fondest memory of Jeff is the 2019 NMCA Indy event when he stayed by my side until about 10pm on Sunday night, cheering me on as I made it to the semi-finals of the bracket class. I had a long drive back home to Ohio and he had a long drive home to Tennessee, but that didn't stop him from standing right at the starting line cheering me on, despite being eliminated himself earlier that day. Jeff was a man that anyone could count on for absolutely anything. He always brought tools, extra supplies and enough food to feed an army for the entire weekend and never asked for anything in return, except good company. Jeff's excitement and passion for Mopar and drag racing was contagious and he will be remembered as an icon in the NMCA community forever. The loss of Jeff Smith was tragic, unexpected and absolutely heart-breaking, but his racing family will carry on his legacy forever and continue to race in his honor for many years to come. I may have lost a good friend, a father figure and a fellow drag racer, but I know I gained a guardian angel to watch over me at the track, and I have faith that he will have no issues keeping up with me!"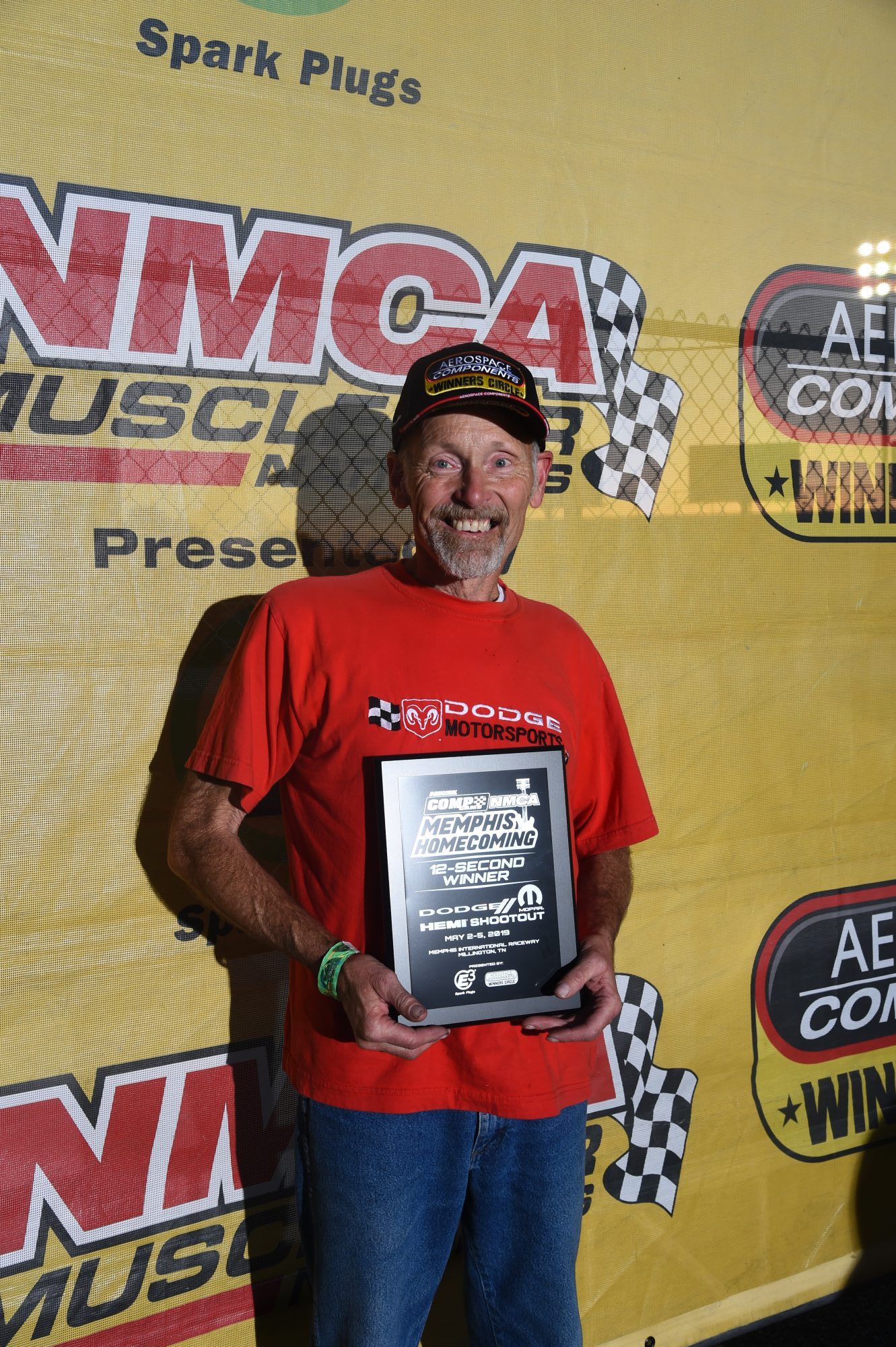 Jeff Smith will have forever left an impression on anyone who has met him, and his presence will continually be felt when the NMCA announcer calls the Dodge//Mopar HEMI Shootout competitors to the staging lanes. He is survived by his mother, Ann Smith; children: Corey Smith (Nichole Hampton), Kristian "Krissy" Smith and Hayley Smith (Andy Bradford); grandchildren: Jaden Villarreal Smith, Leilynn Blair Smith, Hayden Smith, Alaya Hampton Smith, Alice Hampton, Jacob Bradford and Adam Bradford; brother, Greg Smith; sister, Becky (Gerald) Prichard; and nieces: Hannah Prichard and Sarah Prichard.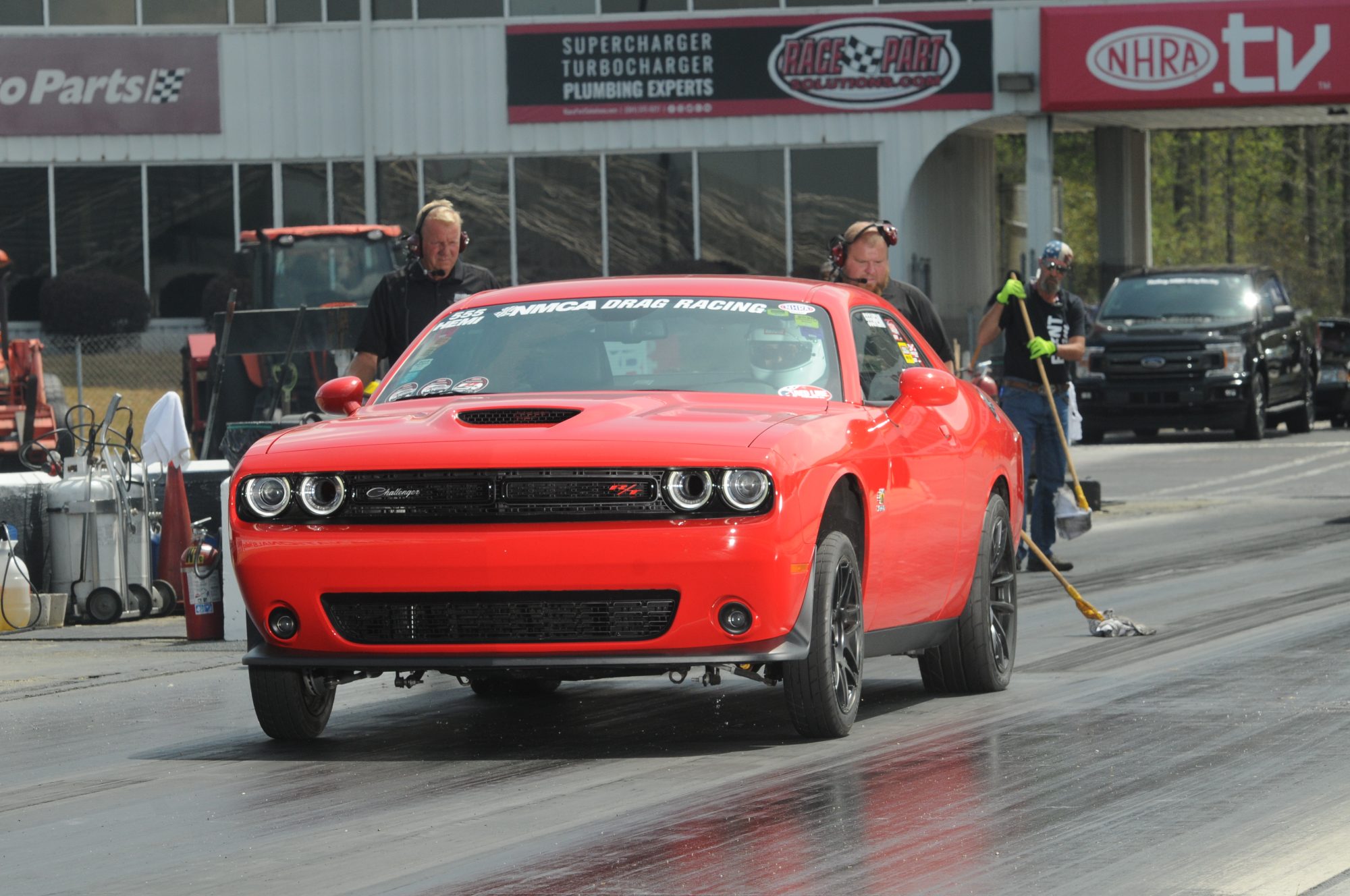 Comments
Comments